The 20 Most Anticipated Albums of Winter/Spring 2019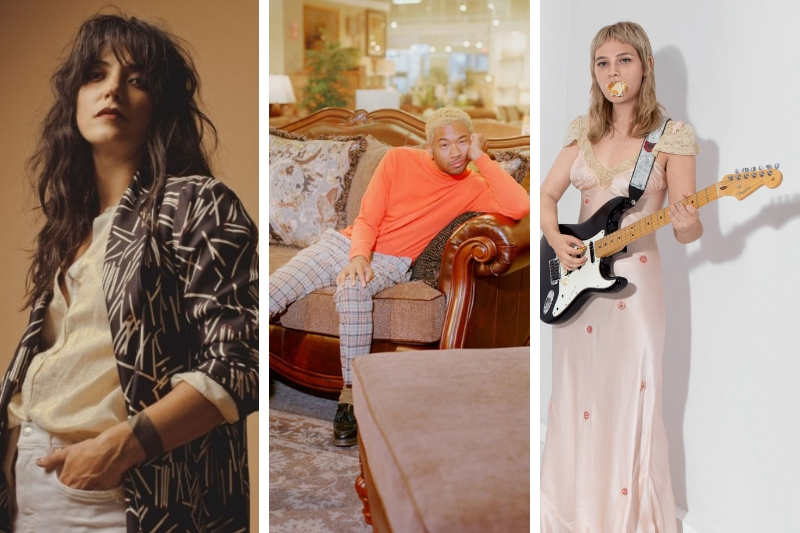 As the ball dropped at midnight on Monday, we can call it official: 2018 is over. And good riddance, for the most part. Not that there wasn't plenty to celebrate in the past year, like all of the great music that was released (our top albums of the year and favorite songs of 2018 should prove we enjoyed quite a bit of it). But as much fun as it was to revisit the year's best music, we're ready to move on and take a look at the promise of something new. As the landscape of music continues to evolve, we don't always get a chance to know about new releases that far in advance. But the anticipation is half the fun, so as more releases continue to trickle into view, here's our list of the most anticipated albums of winter/spring 2019.
---
Mineral – One Day When We Are Young
(Jan. 4; House Arrest)
Midwest emo outfit Mineral broke up by the time their second album EndSerenading was released. But after a couple decades, a round of reissues and an eventual reunion, they ended up growing in stature and popularity to the point of being underground legends. This month they're also releasing their first new music in over two decades, along with a book full of interviews, photographs and other items. The 10-inch EP will only feature two songs, but the first one to be released, "Aurora," is an eight-minute epic, so it should prove to be a pretty substantial start.
Aesop Rock & Tobacco – Malibu Ken
(Jan. 18; Rhymesayers)
Aesop Rock has been known to take on an unusual collaboration or two, having teamed up with Kimya Dawson previously as The Uncluded. This year, he's found an oddly fitting musical partner in Black Moth Super Rainbow's Tobacco, and their resulting music on Malibu Ken is more harmonious and fluid than the pairing might sound in the abstract. Take "Corn Maze," which is psychedelic and wobbly, but fits in seamlessly with Aes' broader catalog.
Deerhunter – Why Hasn't Everything Already Disappeared
(Jan. 18; 4AD)
Deerhunter have changed course with each of their releases in recent years, changing course from the raw, garagey sounds of Monomania in 2013 toward the more pop-friendly jangle of 2015's Fading Frontier. But "Death in Midsummer," the first single from new album Why Hasn't Everything Already Disappeared offers the suggestion of something more baroque, a bit lighter, airier. Eventually, however, it erupts into a full-blown psych-rock odyssey, which means that the weird, wild Deerhunter of yore hasn't gone anywhere. But they've also got plenty of terrain left to explore.
Sharon Van Etten – Remind Me Tomorrow
(Jan. 18; Jagjaguwar)
It's been five years since Sharon Van Etten released her last album, 2014's Are We There. That's notable for a number of reasons, not the least of which is the fact that she once had a fairly prolific schedule of putting out a new LP once every year or two. But Van Etten is also now a mother, and spent some time in film—both in front of the camera and scoring. It's not like she hasn't been busy. Remind Me Tomorrow sounds primed to be another big step forward for the singer/songwriter, what with lead single "Comeback Kid" delivering a big electronic sound not heard before on her other albums.
Toro y Moi – Outer Peace
(Jan. 18; Carpark)
If you've been spending any time listening to Sirius XM or KCRW, you've no doubt heard the lead single from Toro y Moi's Outer Peace, titled "Freelance." It's funky, weird, hypnotic and fun, with a wah-wah bass effect that becomes the central motif of this appealingly otherworldly jam (which sounds at times a bit like Sung Tongs-era Animal Collective gone disco…sort of). The more Chaz Bundick creates, the more interesting and unusual his creations get.
William Tyler – Goes West
(Jan. 18; Merge)
William Tyler's built on his legacy of playing with alt-country iconoclasts Lambchop with a series of albums showcasing his gorgeous, instrumental American Primitivism style, and Goes West promises more in that vein, with early tracks "Fail Safe" and "Call Me When I'm Breathing Again" offering up some of his prettiest material to date. From the stark to the more richly arranged, Goes West finds Tyler's early offerings in top form.
DAWN – New Breed
(Jan. 25; Local Action)
Dawn Richard has made an impressive transformation from rising girl-group star to one of the most reliably unpredictable and experimental iconoclasts in pop, R&B and electronic music. After 2016's Redemption, a suitably warm yet cosmic reprieve from that year's onslaught of depressing shit, New Breed offers another bold new frontier from the artist, with singles such as the title track and "Jealousy" pairing her atmospheric pop vision with perspectives that reflect her own family background and roots in the Washitaw Nation Tribe in New Orleans. New Breed at once promises a deeply personal reflection as well as a series of fascinating musical diversions.
Julian Lynch – Rat's Spit
(Jan. 25; Underwater Peoples)
Psychedelic art-pop artist Julian Lynch hasn't released a new album in six years, which maybe hasn't registered to a lot of listeners given that he's something of an indie underdog. But considering the quality of his output, it would seem we've been missing out. New track "Meridian," from upcoming album Rat's Spit, is lush and stunning, and a welcome return from this still-underrated artist. Surely there are more stunning sounds where this came from.
Swervedriver – Future Ruins
(Jan. 25; Dangerbird)
Between My Bloody Valentine and Slowdive's ceremonious returns, the similarly excellent yet often underrated Swervedriver released I Wasn't Born to Lose You, a strong set of shoegazing indie rock that revealed their songwriting and textural strengths remained as strong as ever. And that no doubt translates to its follow-up three years later. "The Lonely Crowd Fades In the Air," released as the album's most recent single and with a video dedicated to the late Buzzcocks vocalist Pete Shelley, finds Swervedriver in a more mournful and hazy mood, but nonetheless rich in sound. And considering this is the band that once released a single as badass as "Last Train to Satansville," it's safe to expect some big riffs being unleashed as well.
Astronoid – Astronoid
(Feb. 1; Blood Music)
No matter what one chooses to call Astronoid—"dream thrash," prog-gaze, emo-metal, etc.—the end result is always something triumphant and remarkable. After breaking through with 2016's Air, the band returns with a self-titled album (just in time for label Blood Music to announce it's folding this year), led by our recently-dubbed Essential Track, "I Dream In Lines." As much Mew or Sigur Rós as they are Deafheaven or Alcest, Astronoid take their riffs toward an unexpectedly beautiful place.
Cherry Glazerr – Stuffed and Ready
(Feb. 1; Secretly Canadian)
From a scrappy band named after a California public radio personality to the band in 2019 that's seemingly primed to break through to a more prominent platform, Cherry Glazerr is no doubt about to have a killer year. The first taste of their new album Stuffed and Ready came with single "Juicy Socks," which was another selection of fuzzy rock in the vein of previous album Apocalipstick. But it wasn't until the release of "Daddi," which skewers the patriarchal industry that frontwoman Clementine Creevy took down in a recent social media statement, that Cherry Glazerr revealed just how much weight and growth this album holds. Get ready for something powerful.
Rustin Man – Drift Code
(Feb. 1; Domino)
Talk Talk's Paul Webb hasn't released an album since 2002's Out of Season, his collaboration with Portishead's Beth Gibbons and his debut as Rustin Man. However, in 2019 Webb will finally make his return with Drift Code, as teased by the late-2018 single "Vanishing Heart." Considering former members of Talk Talk seem to be only occasionally releasing music once a decade or so (Mark Hollis recently did some film scoring work), this is definitely a big deal. Still, given the outsize critical reaction to Out of Season, there's bound to be some high expectations for this one, even if time has allowed some of the pressure to drop.
Downfall of Gaia – Ethic of Radical Finitude
(Feb. 8; Metal Blade)
Metal's journey has brought us to a fascinating place where pure genre exercises often don't cut it anymore. Rather, the most exciting sounds are coming from the spaces in between, where styles blur yet the thunder remains deafening. Downfall of Gaia are one of those bands that exist in their own interesting realm, somewhere between crust-punk, sludge, black metal and post-hardcore, and "As Our Bones Break to the Dance" portends something epic and intense, like last year's outstanding offering from Agrimonia, but with even more darkness brimming beneath the stunning melodies.
HEALTH – Vol. 4 :: Slaves of Fear
(Feb. 8; Loma Vista)
HEALTH released a handful of collaborative singles throughout 2018, including tracks with Youth Code, Perturbator and, for those with much less goth tendencies, Soccer Mommy. None of those songs are on new album Slaves of Fear, however, but it did show that the Los Angeles industrial noise-rock group—now more dancefloor-friendly than ever—is in a strong creative place following 2015's outstanding Death Magic. The title track is as close to onetime tourmate Nine Inch Nails as they've ever sounded, which is by all means a good thing. They've always had alt-rock hits in them, but it seems they've finally reached the right platform for them to be heard.
Bob Mould – Sunshine Rock
(Feb. 8; Merge)
One would be hard pressed to name a sole musician with a stronger body of work in the past 40 years than Bob Mould. Between Hüsker Dü, Sugar and his solo records, the Minnesota punk legend has build a career's worth of killer, guitar-driven records. Sunshine Rock promises nothing less than hard-driving punk and power-pop with a big, melodic sensibility, based on the first two singles, the title track and our recent Essential Track pick, "What Do You Want Me To Do?" Even after four decades of rocking, Mould sounds as strong as ever.
Jessica Pratt – Quiet Signs
(Feb. 8; Mexican Summer)
There's no better way to start a year than with a new Jessica Pratt record. (See: 2015 and her wonderful On Your Own Love Again.) Making the move from Drag City to Mexican Summer, Pratt is back with another set of dreamy indie folk full of ethereal textures and haunting melodies. Quiet Signs' first single "This Time Around" is a simple song, comprising some sparse strums and ambient backing, yet nothing feels out of place, while "Poly Blue" has more of a psychedelic folk sound, the juxtaposition of guitar and piano amid a sea of reverb making her sound like some sublime hallucination. I can think of no better way to get a year in music off the ground.
Ladytron – Ladytron
(Feb. 15; !K7)
OK, first thing's first: Ladytron's new self-titled album features guest drumming from Sepultura's Iggor Cavalera. That alone makes this album well worth looking into. (Though perhaps not quite as wild as the Kimbra/Dillinger Escape Plan collaboration from a few years back.) All the same, the first new Ladytron album in eight years is something to celebrate, as the UK group had a decade-long streak of releasing outstanding, consistently evolving synth-pop that ranged from Kraftwerk-inspired robot pop to soaring anthems that echoed Depeche Mode at their strongest. New single "The Island" leans much closer to the latter, and it's sublime. Sometimes you don't realize how much you miss something until it finally comes back.
Spellling – Mazy Fly
(Feb. 22; Sacred Bones)
Spellling is Bay Area artist Chrystia Cabral, and the fact that her second full-length album is being released on Sacred Bones is somewhat of a hint as to what kind of sounds it contains. This is dark, synth-based music in the vein of Zola Jesus or Drab Majesty, and it's very good. The new single "Haunted Water" is the kind of track that burns slowly but leaves a big impression, heavy with mood and rich in atmosphere. And let's be clear, it's not like Sacred Bones has ever steered us wrong before.
American Football – American Football
(March 22; Polyvinyl)
To a select but exponentially growing audience, the return of American Football in 2016 was a pretty big deal. The emo/math-rock cult favorites released one spectacular album at the end of the '90s and then parted ways after only playing a handful of shows. But their return saw them in front of their largest audiences to date, as well as introducing a new generation of listeners to a brief but stellar chapter in indie music history. Only a couple years later they're taking on the even more unlikely project of releasing a third album, this one featuring guest vocals from the likes of Paramore's Hayley Williams and Slowdive's Rachel Goswell, which shows in two opposing directions just how far the band's influence and appeal reaches.
Waste of Space Orchestra – Syntheosis
(April 5; Svart)
The metal release calendar isn't nearly as stacked as it was back in early 2019 (but then again a lot of big releases have still yet to be announced), but one record well worth looking forward to is the debut album by Waste of Space Orchestra, a collaboration between members of Oranssi Pazuzu and Dark Buddha Rising. No tracks have been released yet, merely a minute-long trailer. Still, there's no reason not to expect this to be massive, experimental, otherworldly and weird.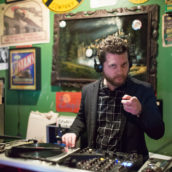 Jeff Terich
Jeff Terich is the founder and editor of Treble. He's been writing about music for 20 years and has been published at American Songwriter, Bandcamp Daily, Reverb, Spin, Stereogum, uDiscoverMusic, VinylMePlease and some others that he's forgetting right now. He's still not tired of it.