Songs: Ohia : Didn't It Rain (Deluxe Edition)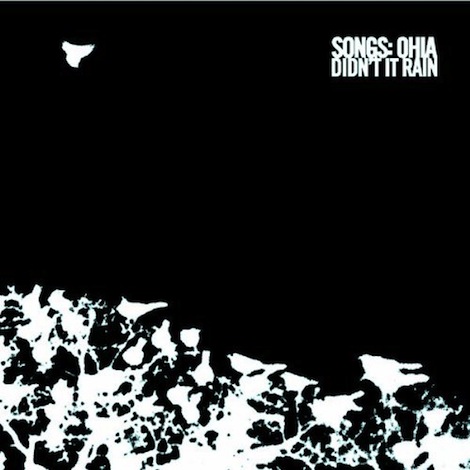 Call it by any name you'd like — slowcore, folk rock, alt-country, minimalist — the magic Jason Molina made on Didn't It Rain was nothing short of extraordinary. Just one year before he would re-brand Songs: Ohia as the fully fleshed, alt-country group Magnolia Electric Co., this last solo endeavor brought Molina's songwriting to a new level, wrought with emotional peaks and valleys.
There's something eerily cathartic about hearing this dreary record less than two years following Molina's tragic, alcohol-related death. The persistent depression on a song like "Steve Albini's Blues" is painfully real; that's part of what makes Didn't It Rain such a perfect record. At the same time, the timing of this re-release forces the listener to examine the relation between the Molina on record, and the Molina we lost in 2013. It's a surreal experience, giving new meaning to the inner demons painted throughout the LP.
The extra disc of demos serves as a nice companion piece for any fan (old or new.) There's a working version of every track except "Steve Albini's Blues" but, for the most part, those versions are mostly rougher, even more minimalist takes; intriguing as comparisons, but not particularly interesting on their own. The real treat of the deluxe version comes in the form of "Spectral Alphabet" and "The Gray Tour" (then called "Waiting It's Whole Life"), two tracks that would evolve into full-band pieces further down the road.
Twelve years later, Didn't It Rain still holds its ground among the most beautifully chilling indie records. It is a dark affair, but manages to maintain a sort of quiet peace that is easy to find solace in. It's a meditation — a prayer — as much as it is a plea for help or understanding. In light of Molina's passing, it can be a hard record to pick back up, but perhaps mustering that the strength is the best way to pay homage to this lost artist.
Similar Albums:


Bonnie "Prince" Billy – I See A Darkness


Crooked Fingers – Breaks In The Armor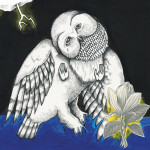 Songs: Ohia – Magnolia Electric Co.