Purity Ring : Another Eternity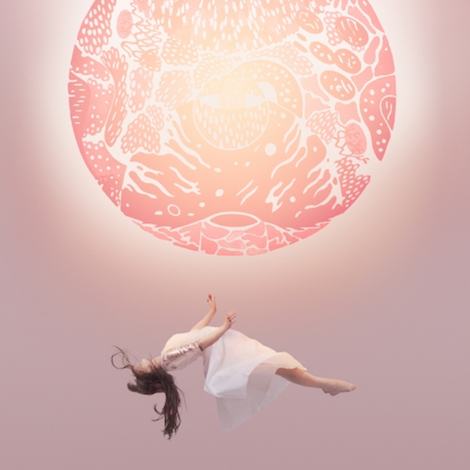 If any question loomed about the overall direction Purity Ring would go on their sophomore release, it gets answered pretty quickly on "Heartsigh," the opener on Another Eternity. It's bolder, brighter and beefier than anything on 2012's Shrines, and Megan James and Corin Roddick's playful, often introspective electro-pop has transitioned into a vast, aural landscape that manages to be upbeat and energetic, more fun than ominous. The sort of quiet, somber musical channels that were explored on Shrines in tracks like "Obedear" and "Shuck" are missing. And the eerie, sometimes uncomfortable wordplay that has been a staple of James' lyrical ventures are either more sanitized or simply gone in favor of less complex, more digestible bits.
"Heartsigh," like so many of the other tracks, moves sinuously between the complex soundscape of Roddick's instrumentation and James' tender vocals and lyrics — at times serious and grave, other times pouty and youthful. She is breathless and girlish. She is wide-eyed, full of romantic and dramatic ideas and carries it well through her voice and lyrical choices. In some circumstances, this can be a turn-off. But her counterpart's elaborate programming and glistening keys, woven between so many percussive centerpieces, give a gravity and seriousness to James' singing that bypasses what could be an irritating affectation to some listeners.
"Heartsigh" sets a tone for the first three tracks, which are fun, punchy, and full of grind and drive that create an interesting contrast with the melodies' graceful stylings. Whether it's synth-based keys or strings, they weave through the percussion programming like wind through trees. Halfway through the album, the whole thing shifts, entirely reversing its tone. Where the opening tracks are full of light and possibility, there's an ominous moment in "Stranger Than Earth" that effectively alters the album's course.
Following this change, things get darker. "Begin Again" features massive, pounding synth chords through which more serious electro-percussion plays. Things gets weighty, sober, imperative. Here, James' vocals reach for a more solemn tone, suspended over a low, dense concoction of bone-trembling bass notes, and where dramatic synth chords throb like machinery hearts. The rest of Another Eternity follows this sort of vast, expansive template. It swells and puffs itself out into a larger-than-life size, maturing and wholly shedding that small, sometimes playful nature found on Shrines. There was a kind of gentle R&B quiet about that first album. A track could meander along, weaving around ideas like a slow but mighty river. Sometimes it felt tiny and understated, but that was part of the appeal — because Shrines could be unexpectedly huge in the emotion it explored. There were hints at a larger sound, more possibility and something grand and bold. Another Eternity has taken those things, thrown in some fuller, bigger synth sounds and rejected the introspective aspects of Purity Ring's electro-pop. Some of the charm is gone, admittedly, but it would be wrong to assert that there is nothing here to appreciate.
Another Eternity is different. Not categorically better, but fun. Roddick and James have put on a bigger sound. They've gone poppier, less introverted and strange. A bit more commercial, perhaps even mainstream. And the way the duo handles that transition isn't at all a bad thing.
Similar Albums:


Braids – Flourish//Perish


Doldrums – Lesser Evil


M83 – Saturdays=Youth