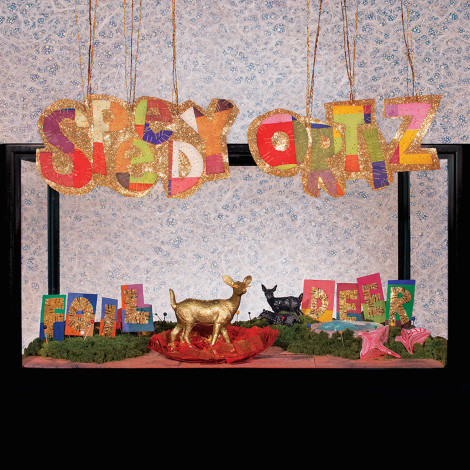 To call something a "great indie rock album" in the last few years is to say words that mean almost less than nothing. But for what it's worth, Speedy Ortiz released one of the best indie rock albums in the last five years —  and best albums of any genre in the last half-decade — with 2013's Major Arcana. But it's indie rock by a standard that was set long before Arcade Fire was showing up in Tidal promotional events or Bon Iver became Kanye West's bestie. Songs like "Fun" and "Tiger Tank" showed off their charmingly irreverent side, while "Pioneer Spine" and "MKVI" rocked harder than any group of post-grads with guitars has in years. Speedy Ortiz don't exactly sound like Pavement or Sleater-Kinney — two bands to whom they've been compared often — but it's no stretch to say that, at their best, they're just as exciting as either in their prime.
All of Speedy Ortiz's best qualities — guitars that waver between messy and meticulous, abrasively ingratiating hooks, and singer Sadie Dupuis' commanding wit — all come bubbling up to the surface on "Raising the Skate," the second song and first truly meaty track on third album Foil Deer. It's the band at their most perfect, their dual guitars crashing through a tense, quiet intro with nonchalant dexterity. They make it sound easy, but as much as it sounds like the song is about to come off of the rails at any moment, it's locked in, taut and executed beautifully. And amid this expert punk rock orchestration, Dupuis isn't about to let us forget that she's in control. "I'm not bossy, I'm the boss," Dupuis sings. "So if you wanna throw, you better have an awfully big stone."
Foil Deer isn't that radical a departure from its predecessor, but for beginning with a song that could have fit comfortably on Major Arcana, it's an album that finds Speedy Ortiz tackling their songwriting from different angles. They make an unexpected plunge into weirdly danceable, dark grooves in "Puffer," but it's not so much the atmosphere or the rhythm that stands out strongest but Dupuis' own voice, which takes on a distant, almost ethereal quality. "Homonovus" is a step in the direct opposite direction, marking the most aggressive sounds on the album, not to mention a shrieking guitar tone that hasn't been used this well since Botch's We Are the Romans. Still, the best songs are often those that feel more like a refinement than a redesign, like the densely hypnotic layers of "Dot X," which has one of the most tensely satisfying choruses of the bunch and an ominous warning from Dupuis: "Don't ever touch my ring, you fool/ You'll be cursed for a lifetime."
And then there's "My Dead Girl," easily the best song on the album, and most certainly the darkest. Inspired by a terrifying true-life experience of being surrounded and harassed by a group of men outside of her own car, it's a beautifully harrowing ride, hitting an eerie climax as Dupuis sings, "If these are my last words, guess you found me." But it's her ghostly, multi-tracked chorus of "I go riding in cars, but I'm not the driver/ Riding in cars, now I'm the dead girls you wanted" that marks that album's true goosebumps moment. Speedy Ortiz did pathos amazingly before; now, they seem to have captured real menace.
When I interviewed Speedy Ortiz in 2013, they kept referring to the pesky "'90s thing," namely the nagging '90s-era reference points that continuously followed them during the press cycle for their breakout album. And they definitely nodded to a particular aesthetic, if not any specific band. Foil Deer seems like more of an effort to challenge that sensibility, and step outside of their comfort zone. Not that you could call this genre tourism — everything that Speedy Ortiz does here is still in the context of a guitar-bass-drums setup, with verses and choruses, and a lot of distortion to go around. But there's more diversity on Foil Deer, and more importantly, real growth. So why don't we go ahead and make that two of the best indie rock albums of the last five years.
Similar Albums:


Pile – You're Better Than This


Courtney Barnett – Sometimes I Sit and Think, Sometimes I Just Sit


Archers of Loaf – Icky Mettle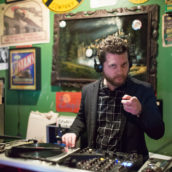 Jeff Terich
Jeff Terich is the founder and editor of Treble. He's been writing about music for 20 years and has been published at American Songwriter, Bandcamp Daily, Reverb, Spin, Stereogum, uDiscoverMusic, VinylMePlease and some others that he's forgetting right now. He's still not tired of it.