Giorgio Moroder : Deja Vu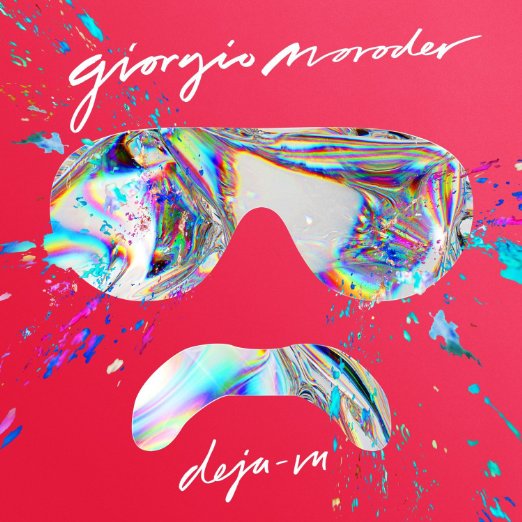 The story should be familiar to most fans of popular music by now. Giorgio Moroder, legendary producer of synth-heavy disco-pop, master of the dance floor, is back with his first proper album in 20 years. Of course the other side of the coin is that this event wouldn't be happening if it weren't for Daft Punk's Random Access Memories. That album, of course, featured an interview with Moroder for the track "Giorgio by Moroder"; more importantly, the entire record paid heavy tribute to the man's legacy, offering Daft Punk's most explicitly disco-oriented record to date and displaying how much influence records like From Here to Eternity had on the French duo. In turn, RAM incited a disco revival renaissance of sorts—a focus on the genre in both new and old permutations and the creation of a pop music environment just budding for the return of a legend like Moroder.
So the problem with Deja Vu isn't disinterest or a lack of talent or vision on Moroder's side of things. As the title suggests, this is a record about reaching back into the visionary producer's past to concoct a revival of sorts. On the three solo tracks here, especially the soaring "74 is the New 24", Moroder more than earns his legacy. But the rest of the tracks—the ones that rely on a songwriting partnership with modern vocalists—often miss the mark. With the exception of, perhaps, Kylie Minogue and Kelis, the star-studded cast of Deja Vu fails to offer songs that both fit the retro-futuristic stylings of Moroder and hold merit as pieces in their own right. In short, the majority of this record plays like a series of very well produced b-sides by artists you may or may not have cared to hear a Moroder collaboration with.
The lowest point of Deja Vu is the record's sole cover, a Britney Spears version of the Suzanne Vega classic "Tom's Diner." This cover pines so hard to reach a hit-making formula, with its forced crescendos and almost verbatim imitation of the original, that all it winds up doing is forcing the listener to remember how dated all three of the major artists involved in this track (Moroder, Spears and, of course, Vega) really are. It would be foolish to suggest that artists can't make a comeback or revisit their glory days with wild success, but the company Moroder keeps on Deja Vu don't help his case much.
Similar Albums:


Daft Punk – Random Access Memories


Justin Timberlake – The 20/20 Experience


Broken Bells – After The Disco