10 Essential Disco Albums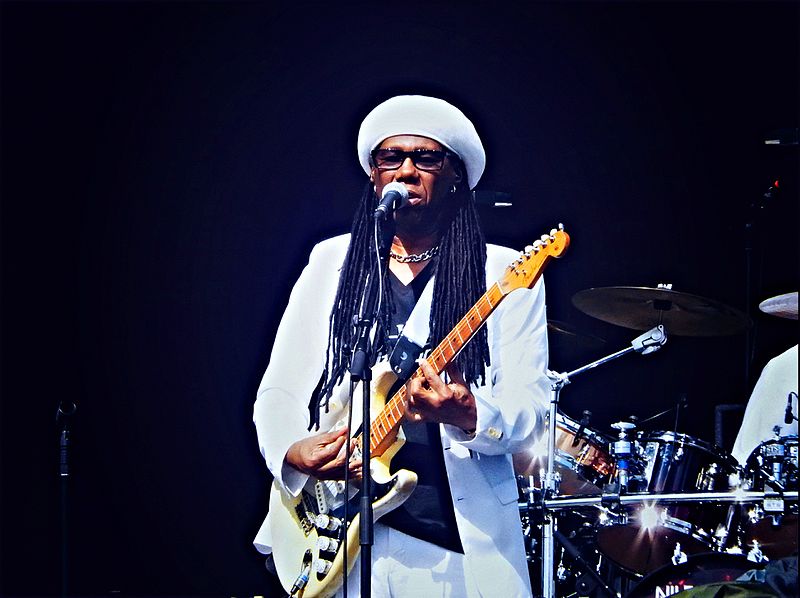 Gestating for years beforehand, it's been four decades since the proper birth of the briefly beloved, long reviled, and recently revisited genre of disco. The word for the clubs where spun records replaced live bands, what was worn there, and how the kids danced there had been popularized through the 1950s and early 1960s. The music, though, wasn't appropriated and built by society's outcast fringes—not straight, not white, not male—until the early 1970s, when they had at their disposal elements of psychedelia, R&B, and orchestral pop. Few musical styles ever encountered such a swift and pervasive societal rise: there's no Saturday Dubstep Fever, to be sure, and we don't think we've heard Top 40 fodder like Maroon 5 incorporate trap or moombahton. Fewer still, however, dropped into the abyss so suddenly. Disco was a joke by 1979, and the punchline consisted of backlash against mainstream artists who had embraced it, quickly disappearing sales and fanbases, even public events destroying the trappings of it with the kind of disdain and hatred usually reserved for censorship targets or fake Grammy winners.
But let's not get it twisted: The legacy of disco lives on and lives strong, because from these origins sprung references to and influences on everything from post-punk to DJ culture to modern rock. The O'Jays' "Love Train" and Love Unlimited Orchestra's "Love's Theme" came out of Philadelphia and New York's extensions of Motown and were the first songs of their kind to top the Billboard Hot 100 chart in 1973. Yet while majestic and world-famous singles could be found all over the disco universe, great whole LPs were much rarer statements. Next year marks 40 years since the release of Gloria Gaynor's Never Can Say Goodbye, the first album with continuously-mixed songs for such dancefloors. So let's shine a light on the history of the form in order to disinfect it, and present 10 albums that rode the boogie from beginning to end.
Photo of Nile Rodgers by Drew de F Fawkes, Creative Commons [CC BY 2.0]
---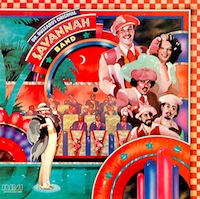 Dr. Buzzard's Original Savannah Band – Dr. Buzzard's Original Savannah Band
(1976; RCA Victor)
His name is August Darnell, and he was one of the most enormously talented people and rarest visionaries in New York's disco and dance scene. Drawing inspiration from the Cotton Club antics of Cab Calloway and the sophisticated compositions of Porter and Berlin, Darnell and brother Stony Crowder formed Dr. Buzzard's Original Savannah Band to modulate big-band ideals to the beat of '70s soul-pop. What could have easily been a cringing novelty set was a hearth-warm, ingeniously arranged album. It helped that they weren't a cover act: Darnell and Crowder wrote nearly every note. The Savannah Band played more in the style of R&B, but perhaps because of their elegant ethos and showmanship disco and club audiences ate them up. "Cherchez la Femme" and its wailing woodwinds scraped into the Top 40, vocalist Cory Daye soared over the comically sincere "I'll Play the Fool," and no other disco outfit had anything as haltingly beautiful as the tender "Hard Times." Eventually disco fell to the machines and Darnell's Kid Creole persona went happily Coconuts, but the all-natural thrills of the first Dr. Buzzard album sound like nothing else from any era you can dream up. — PP
---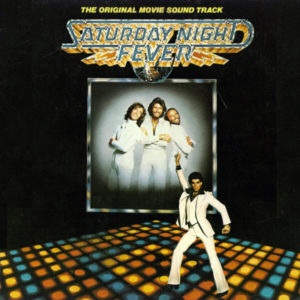 Various Artists – Saturday Night Fever
(1977; RSO)
For his company's first film, Australian record producer Robert Stigwood (the "RS" in RSO) signed an upstart New Jersey actor (John Travolta) and a largely untested Alabama director (John Badham) to represent a Brooklyn subculture (Italian dance clubs) faked by a British author (Nik Cohn's disco article for New York magazine, with its rights purchased for $90,000, was inspired by a Mod friend). Against realistic dance sequences and a broad range of emotions and connected storylines, the music of Saturday Night Fever had to stand particularly tall. Considering KC & The Sunshine Band's "Boogie Shoes" is the only cut here from an actual disco artist—and not anywhere near their most memorable—the soundtrack is pretty astounding. The Trammps ("Disco Inferno") and MFSB ("K-Jee") were "Philadelphia sound" veterans able to easily refocus; Tavares ("More Than a Woman") and Kool & The Gang ("Open Sesame") were funk groups able to do the same as each headed in opposite career directions. Yvonne Elliman's "If I Can't Have You" rescued her from complete pop and Broadway obscurity; incidental music from David Shire and company reinterpreted classical, calypso, and salsa. Of course, the lion's share of the album was performed and written by Stigwood's fellow Aussies, turning The Bee Gees from a fading folk trio into bonkers pop stars. The Saturday Night Fever soundtrack is one of the best-selling of all time, and pushed disco to its pop-culture saturation point at the very middle of its lifespan. It was literally all downhill from here for the genre. – AB
---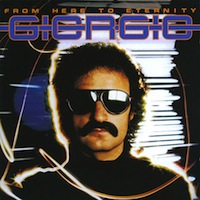 Giorgio Moroder – From Here To Eternity
(1977; Casablanca)
Last year's Random Access Memories was a clear statement (both sonically and via a literal tribute composition) of how much Daft Punk and other electronica megastars owe to innovators like Giorgio Moroder. From Here to Eternity is an outstanding example of Moroder's mix of technical innovation and groovy, danceable appeal, possibly only second to his collaboration with Donna Summer. It's a short (30 minutes) but intense dance-opera; a space-bound journey of disco grooves, synth explosions and vocoder choruses. It's a fun and enticing ride but what makes From Here to Eternity stand out the most is how the mostly-electronic set up takes on the feel of a full orchestral ensemble. A song like "I'm Left, You're Right, She's Gone" feels simultaneously desolate and full of energy; strikingly alien yet so familiar. What's more, it feels just as progressive (if not more) than the modern slate of electro-disco revival. Keep it comin, Giorgio! – ATB
---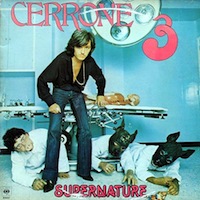 Cerrone – Cerrone 3: Supernature
(1977; CBS)
French producer Marc Cerrone is all about spectacle. He's famous for marrying orchestral arrangements to synth-driven disco sounds, writing the music for the Broadway production of Dreamtime, and put on a massive live show called "Harmony" to coincide with the launch of Japan's first high-definition satellite. His greatest achievement on artistic level, though is his pioneering work in space disco, the likes of which pretty heavily informed European producers like Hans-Peter Lindstrøm, Goldfrapp (who borrowed the name of this album) and Todd Terje, whose It's Album Time is keeping the cosmic boogie alive. Supernature — Cerrone's third album — is space disco's sacred scroll, a work of sci-fi absurdism (the title track is about a mutant rebellion, with lyrics written by Lene Lovich) and hot-dog musicianship (no fooling, there's a track called "Sweet Drums" which is just that). Not everything here is danceable — "In the Smoke" is a gorgeous ambient hallucination, for one — and for that matter, not everything here is really a song. But it all flows gorgeously from one sexy, futuristic piece of brilliance to another. There's a damn good reason why this album sold 8 million copies. – JT
---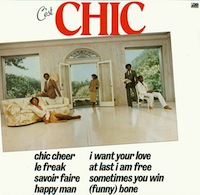 Chic – C'est Chic
(1978; Atlantic)
With the rate that disco/funk innovators Chic were turning out records in the late '70s, you'd be forgiven for assuming they were merely vehicles for hit singles like "Le Freak." But, as infectious as those tracks were on their own, they pale in comparison to the full experience of a record like C'est Chic. The rhythmic core of guitarist Nile Rodgers, bassist Bernard Edwards and drummer Tony Thompson were perhaps the best in the business, combining the tight flow of the JBs with that infectious disco flare. Add in the R&B-tinged vocals of Alfa Anderson and Luci Martin and a well coordinated entourage of strings, horns and back-up vocals and you have yourself eight of the most feverish disco tracks ever put down. They get jazzy ("Savoir Faire"), groovy ("I Want Your Love") and everywhere in between, but there's not a moment on C'est Chic that the band leaves the listener wanting. – ATB
---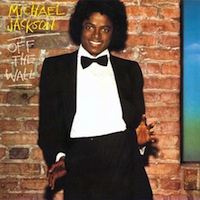 Michael Jackson – Off the Wall
(1979; CBS)
Michael Jackson was crowned the King of Pop in 1989, but ten years earlier, he released what may very well be the greatest album of the disco era. Off the Wall found Jackson collaborating with super-producer Quincy Jones, whom he had met through his role in The Wiz. This turned out to be the beginning of one of the most storied partnerships in pop music history, on par with that of The Beatles and George Martin. And though Off The Wall didn't achieve the superhuman level of hugeness that its successor Thriller did, it's hard to argue against it being Jackson's strongest album musically. A lot of that has to do with just how funky it is — the epic build-up of leadoff track "Don't Stop Till You Get Enough," the string-laden discoball romance and popcorn keyboards of "Rock With You," the percussion-heavy drive of "Working Day and Night," or the atmospheric density of the title track. It's so rich and sumptuous, and yet evades the projection of opulence that would later be Jackson's trademark. Here, he's just standing in front of a brick wall in a tuxedo, and his video clip for "Rock With You" basically just focused on him dancing with little visual fluff to interrupt. This is Jackson as I'd prefer to remember him — a vulnerable but charismatic performer who could take on just about anything he wanted to, but kept it on an approachable level. – JT
---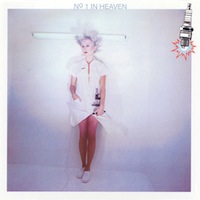 Sparks – No. 1 in Heaven
(1979; Virgin)
Giorgio Moroder shows up three times on this list — more than any other artist. And there's a damn good reason for that. He's perhaps the most influential disco producer of all time, thanks in large part to his hits with Donna Summer and various solo recordings, though the number of artists he's worked with is both exhaustive and frequently surprising. Like, for instance, Sparks. In 1979, Moroder teamed up with the Los Angeles art rock duo for a pair of albums, including Terminal Jive, which also included a heavy presence from "Axel F" composer Harold Faltermeyer. The more successful of the two albums Moroder worked on with Sparks, 1979's No. 1 in Heaven is also one of the Mael Brothers' greatest collections of songs. Removed from the glam-rock aesthetic of albums like Kimono My House, if not the drama, No. 1 in Heaven is a dance party loaded with Russell's famed falsetto, but against a backdrop of laser-beam synthesizers and "I Feel Love"-style sexiness. A track like "Tryouts for the Human Race" still feels a bit abstract and arty for mainstream disco audiences, though "Beat the Clock" is perhaps the catchiest thing the Maels would ever put their name on. And that may very well go for all six tracks on this beautiful, bizarre experiment of a record. – JT
---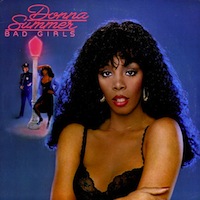 Donna Summer – Bad Girls
(1979; Casablanca)
There may be lingering gay-bashing questions from back in 1983, but as a performer, does anyone seriously have a bad thing to say about Donna Summer? Blessed with stunning presence, gorgeous vocals, and deceptively deep songwriting, she probably didn't need a gimmick single like Gloria Gaynor yet had faithfully delivered earlier sex-kitten hits like "I Feel Love." Summer spent a good portion of 1979 making Bad Girls in part to help recover from addiction. The resulting 71 minutes were some of disco's finest, often transcending the genre to suggest other current and future sounds. Amid the orchestra-driven dance music and piano balladry were guitar punches incorporated from the growing fields of new wave and heavy metal ("My Baby Understands," "Hot Stuff"). The "Our Love"/"Lucky" diptych found Summer and go-to producer Giorgio Moroder seemingly copying arrangements from Kraftwerk. You might imagine today's country divas wishing they'd made "On My Honor"; you hear roots of Robyn's muscle-flexing synth-pop in "Sunset People." Fuck it, I'd love to hear The Strokes play "Journey to the Center of Your Heart" and the rest of this album straight through, faithfully. Pro tip: Track down 2003's reissue with bonuses from Summer's On the Radio compilation, including her "MacArthur Park Suite" (disco's answer to prog-rock epics from Yes and Genesis) and the duet "No More Tears," the last time Barbra Streisand would be dancefloor-hip until the days of Duck Sauce. – AB
---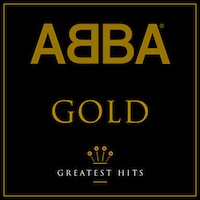 ABBA – Gold: Greatest Hits
(1992; Polydor)
Are you serious? If ABBA Gold wasn't on our list of the best disco albums of all time, our entire list would be immediately made invalid. ABBA Gold is an obvious "ya doy!", only coming second to the Saturday Night Fever soundtrack in this category's ya doy-ness. Not including this compilation would be like compiling a list of the greatest condiments for a cheeseburger and not including ketchup. You would never! ABBA Gold pops, sparkles, but also has feeling with some great, lovelorn ballads ("Fernando" and "The Winner Takes All"). I challenge anyone to try and pick a favorite song. You can't, because once you say "You know, I'm gonna go with 'Waterloo' because it's so fun and catchy and has a bonus history lesson," you remember that "Take A Chance" also completely rules. Those Swedes know how to concoct an infectious dance tune. – AZ
---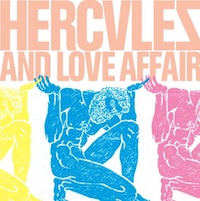 Hercules and Love Affair – Hercules and Love Affair
(2008; DFA)
It's not all that hard to find the disco references peppered throughout alternative music on either side of the turn of the century. Daft Punk likely represent the true alpha (Homework) and omega (Random Access Memories) of any actual revival, yet New York DJ Andy Butler assembled a modern disco album full of technical skill and human foibles a few years before the robots were up all night to get lucky. His lineup has been fluid across three releases, but on H&LA's self-titled debut it was a septet plus umpteen other assisting players and technicians, among them !!! bass player Tyler Pope—that's his line squiggling through their bongo-heavy instant classic "Blind." Mindful not just of disco but of what it later became, this collective generated bouncy house in "Classique #2" and "You Belong" as well as midtempo introspection in "Iris" and "Time Will." There are quiet parallels to draw between this album and the disco of the past: It was released on dance-punk imprint DFA, the Casablanca or RSO label of its day. It was produced by label co-founder Tim Goldsworthy, whose roster of electronic credits might make him a modern Giorgio Moroder. And with warm yet sad vocals from Antony Hegarty, it makes one artist stand out from an ensemble in much the same manner as The Bee Gees (and Barry Gibb in particular) stood out on Saturday Night Fever. This is a hearty album full of its own madcap strings and horns, a worthy update and successor to the genre's legacy. – AB