Da Art of Storytellin': Hip-hop as a cultural scapegoat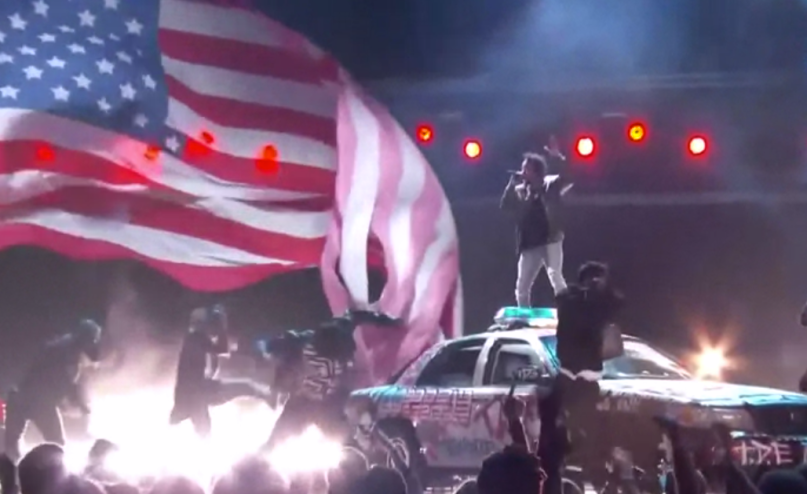 Before we get to this month's tape round up—and the required blurb on the Free Weezy Album—let's talk about a couple of things that happened last month. Sean Hannity, a perfectly sane and reasonable human being with no penchant for hyperbole, called for retailers to ban the sales of rap music, equating it to the retailers pulling the Confederate flag from their stores. Hannity equated the flag, a symbol of oppression, with the occasionally problematic lyrics of rap music: "[A] lot of the music by those artists is chock-full of the 'N-word,' by the way, and the 'B-word,' and the 'H-word,' and racist, misogynist, sexist, anti-woman slurs none of those retail executives would be caught dead using. […] If you want to ban the Confederate flag, ban it. But if they're gonna ban that, they're racking up millions of dollars, I'm sure a lot more money, in sales of music that gratuitously uses the 'N-word.'"
Not too long after that, Kendrick Lamar did a breathtaking performance of "Alight" during the BET Awards. Standing on top of a police car and backed by William Pope L.'s 51-star flag artwork, Trinket, Lamar's performance excellently conveyed the defiant and positive message of the song, while also illustrating the oppression and inequality that still pervades. Geraldo Rivera, another perfectly sane and reasonable person who never jumps to wild conclusions with no basis, promptly blasted the Kendrick Lamar BET awards performance, saying that his lyrics are "not helpful at all" in improving police relations with the black community. Rivera: "This is why I say that hip-hop has done more damage to young African-Americans than racism in recent years. This is exactly the wrong message."
Take a moment for your reaction. I suggest this, this, or this.
In an interview with TMZ, Lamar responded: "How can you take a song that's about hope and turn it into hatred?" He went on to state, rather astutely, "I think his attempt is really diluting the real problem, which is the senseless acts of killings of these young boys out here. And I think for the most part, it's avoiding the truth. This is reality. This is my world. This is what I talk about in my music. You can't dilute that."
One of the most troubling things—among many—about both of these incidents is both Hannity and Rivera chose to cling to their ignorance of a culture, reducing it to a caricature of itself and using it as a scapegoat for the systemic bias that pervades American society. It's akin to responding to calls for police reform and accountability with saying that the "real" problem is black-on-black crime. Yes, some of the language of rap music can be problematic, but it's certainly not endemic to the entire genre. Just as Marilyn Manson-esque music that scares parents doesn't represent the entirety of rock music. Both Hannity and Rivera—and for that matter, anyone who dismisses the genre as "thug music"—try to strip rap music of its power as a kind of storytelling, as a way to give voice to a lived reality for many people. Rap music, like all art forms, is an outlet, it's a way for the writer/performer to articulate elements of their life, to vocalize their struggles, their attempts to exert power where they can, their successes, and their failures. When a genre of music comes from so many different kinds of people the genre itself must be equally multifaceted. Hannity and Rivera held to the stereotype and, in the case of Rivera, didn't bother to listen and understand what the lyrics were saying. Instead they, like Tipper Gore before them, clutched their chests and exclaimed, "won't somebody please think of the children!"
The best new mixtapes of July 2015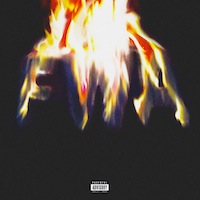 Lil Wayne – Free Weezy Album
It seems like I've been assigned to review Tha Carter V for forever. We seemed so optimistic back then, eagerly waiting for the proclaimed December 9, 2014 release date, crossing our fingers that we were getting Da Drought 3 Weezy rather than Rebirth Weezy. We still have to wait, but in the meantime we had Sorry 4 the Wait 2 and now Free Weezy Album to sate our appetite. At 15 tracks and running for roughly an hour, Free Weezy Album still manages to feel slight. Maybe it's because we've been waiting so long for Tha Carter V that we treat each tape as a grand statement and we funnel all of that expectation to something that maybe shouldn't have been saddled with it to begin with. But here's the thing: Free Weezy Album isn't bad, when I listen to it, I don't cringe and click forward. The instrumentals are perfectly cromulent and Wayne seems to be more focused and re-energized as a rapper. And yet. I don't feel compelled to listen to it again… Despite tracks like "Glory" and "Pick Up Your Heart," I'd still rather be listening to Vince Staples, Rich Homie Quan, even Rae Sremmurd. I've become realistic that the Wayne from Dedication 2 might be gone forever. That's fine. Artists grow, they change. I still have the utmost respect for Wayne and I'll always give his releases a shot, but I just can't drum up the same level of excitement as I would have before.
---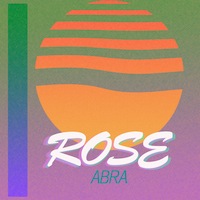 Abra – ROSE
Awful Records is having a banner year. So much so that I seem to be including an Awful release in each column. Something that Awful artists seem to all excel at is the creation of mood. It helps that each member is as adept at production as they are in front of the mic. Like many rap crews, it's largely male oriented, yet the two women, Lord Narf and Abra, are wildly talented and immensely capable. ROSE is the second mixtape from Abra and furthers her exploration of '80s-tinged synth pop. A self-described Darkwave Duchess, Abra is a charismatic singer, on her guest spots she's so effective at stealing the spotlight that I often forget they're not Abra songs. ROSE finds Abra effectively layering her vocals over Casio drum loops to weave melodies that become ingrained in your brain. The songs are sensual and burn with a palpable longing and vulnerability—Abra never lets you forget the real beating heart behind the songs. Listening to tracks like "U KNO" and "Atoms," Abra manages to create a sense of a whole woman, not an avatar, not a vague everywoman. She taps into the layers of emotions and thoughts that real people have—complicated attractions to the wrong people, desires, loneliness. All this and ROSE is still immensely danceable and Abra's voice, within her limited range, is evocative and at times recalling everyone from SZA to Ciara, and even Harriet Wheeler from The Sundays and Megan James from Purity Ring. It's a compelling listen that should find as diverse listenership as possible.
---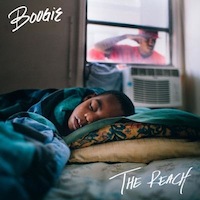 Boogie – The Reach
I do remember downloading Thirst 48 last year, but with the sheer volume of tapes I get it's hard to remember to listen to everything. Especially when sometimes I get to overwhelmed with the downloads that I just shrug my shoulders and go back to listen to good kid, M.A.A.D. city or My Name Is My Name. So when Boogie released The Reach, I had to go back to Thirst 48 to make sure that it was the same guy. Thirst 48 was a lighter album, its tone was energetic but overall casual. It had an ease and humor that was carried well by the charming Boogie. He cherry-picked the best aspects of alternative, conscious, and lyrical hip-hop without falling into their trappings, making him a rapper to watch. The Reach makes good on that promise while also upping the ante, finding Boogie exploring the struggles of young black men in America. Like Kendrick Lamar's To Pimp A Butterfly and Vince Staples' Summertime '06, The Reach does an excellent job of conveying the frustrations, the feeling of powerlessness, and a defiant optimism that many experience everyday. Boogie is an excellent storyteller and his partnership with producer Keyel creates songs that are stunning in their clarity. Songs like "Intervention" (with a remarkable Jill Scott sample) and "Further," bring gravity to their subjects and Boogie brings a clarity of vision, showing his growth as an MC, his confidence while also exhibiting real vulnerability. The Reach also has "Oh My," a real contender for song of the summer. Produced by Jahlil Beats, "Oh My" is an epic song and finds Boogie saying, "you heard about my pain before you heard about my glory." It's a stunning display of swagger and it's one of my favorites this year.
---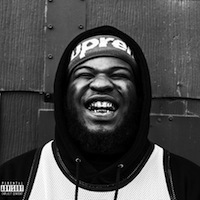 Maxo Kream – Maxo 187
My relationship to Houston is negligible. Outside of the music, I know very little about the city of Houston. It bears little weight on my avowed UGK fandom and the many they influenced. With its emphasis on atmosphere, distorted vocals and minimal and haunting instrumentation, Houston rap is its own kind of animal and it's one of my favorite geographic subgenres. So when I was recommended Maxo Kream's latest tape, Maxo 187, I was excited to hear his take. Maxo 187 is a stark and gritty illustration of life in Houston. Songs like "Thirteen" and "KKK" are visceral representations of Houston gang culture, and Maxo Kream's pragmatic realism can be shocking. On "Paranoia" he raps, with remorse, about killing civilians but states, "fuck your opinion, I'm just trying to make a living." The lyrics are chilling and it's not for the faint of heart (Hannity and Rivera, cover your ears). Yet Maxo Kream's take on the Houston style convinces you to listen. With nods to chopped-and-screwed, Maxo 187 is bass-heavy and makes full use of horror movie-style synths. It's creepy and uneasy, which pairs well with the lyrics, and it's completely unapologetic.
---
Other notable tapes:
Matti Baybee – So Abnormal
Flava D – More Love
Cam & China – Cam & China
---
And if you're not listening to Vince Staples' Summertime '06 y'all missing out on something fierce.
You might also like: