Shadow of the Horns: Life-changing metal albums
When I started Shadow of the Horns earlier this year, I gave a brief introduction about my connection to metal, but I didn't go that deep. I thought I'd save that for another time, a little later, after we've gotten a chance to catch up on many of the developments in metal. After six columns, however, I think the time has come to get a little more personal, and share those albums that shaped my taste and my perspective. A journey into metal is a very personal thing, just as it is with any other style of music. Some of us get into it because it's an escape, and others are simply drawn to the extreme feats of human endurance and musicianship. It's not easy to play metal, as you might imagine. But each of us has our own life-changing metal albums—the ones that made us realize metal was for us, and remain important long after that moment of discovery. These are mine.
Megadeth's Countdown to Extinction is a life-changing metal album. It came out when I was about 11 years old, and still new to buying cassettes, and I didn't actually end up owning a copy until much later. But sometime around the fall of 1992, I caught the video for "Sweating Bullets" for the first time, and something sort of weird clicked inside my head. I was just a kid, but I never thought of myself as someone who would be into metal. I grew up with bands like The Smiths and New Order–bands I adore to this day. But here I was, transfixed by Dave Mustaine and Marty Friedman's riffs, and being drawn in by this heavy, dark, loud yet sort of campy music. For the next year I'd hear more cuts from the album, such as "Symphony of Destruction" and "Foreclosure of a Dream," and my curiosity grew further. The seed to metal fandom was planted.
Helmet's Meantime is a life-changing metal album. At the time, I wasn't even sure what it was; so much of what I listened to at the time comprised what more or less amounted to "grunge": Pearl Jam, Nirvana, Alice In Chains, etc. But on a trip home for the holidays, my college-aged brother put a pair of headphones on me and pressed play on "In the Meantime." With no idea of what I was in for, I was left dumbstruck by this abrasive and thunderous groove that seemed to bore its way into my skull. I was confused. I was ecstatic. This was the album I didn't know I needed so badly.
The Deftones' Around the Fur is a life-changing metal album. By 1997, I already knew my way around the Sacramento nu-metal band's debut, Adrenaline. In fact, I won tickets to see the band live in a radio station contest when I was only 14, and when my parents dropped me off near the venue, someone yelled "We're gonna kill your son!" It felt weird and dangerous, and I had the time of my life, of course. But it was the energy more than the music I was drunk on; Around the Fur turned it the other way around. Here, the band had worked its way up to turning an otherwise lamentable genre into a surprisingly impressive form. Their loud-quiet dynamic felt more artful than most, and though they didn't totally abandon the rap-metal that was so prevalent at the time, they made it a lot more listenable. I was in a hardcore band at the time, and pretty much all of the songs I wrote were inspired by The Deftones. My songs weren't very good, of course, but I tip my hat to the band for making me want to write them anyway.
Baroness' Red Album is a life-changing metal album. I went through a period of thinking I was done with heavy music. It lasted a few years after college, when melancholy mopes like Iron & Wine and Death Cab for Cutie took over my attention for a while. Not that I don't still enjoy those bands, but the experience was a little like giving up meat without finding an appropriate protein substitute. Maybe in my early-twenties brain I felt morally superior, but I was musically malnourished. It didn't last long, though. I waded back into the waters of contemporary metal slowly but surely, absorbing albums by Mastodon, Boris, Jesu and Isis. And then I heard Baroness' Red Album, and there was no turning back. The Georgia band's psychedelic mixture of sludgy riffs, post-rock interludes, massive hooks and flashy guitar leads reinforced just how much more there was to discover in a style I had neglected for a few dark years. I haven't looked back since.
Slayer's Reign in Blood is a life-changing metal album. In high school I had friends who listened to a lot of the band's then-newish albums, such as Divine Intervention or their hardcore covers album, Undisputed Attitude. And I got the appeal, even if I didn't necessarily fully appreciate the music as they did (and still don't with regard to Attitude; better to spend your time with the originals). But many years later, I took on Reign In Blood with open ears, and realized that this once-controversial and pivotal album in metal resonated so far and wide for a very good reason: This is so much fucking fun. If you want a hardcore album from Slayer, don't bother with their botched Minor Threat takes; this is pretty much a punk album with thrash metal riffs, and it's enjoyable on such a visceral, direct level that intellectualizing it just seems like overkill. If listen to this album, you'll get it immediately. If you don't, then metal's probably not for you.
Deafheaven's Sunbather is a life-changing metal album. In most of these situations, the album in question opened a door that I didn't even know could be unlocked. Each one was an awakening to something I didn't even know I wanted to experience, and each instance led me to somewhere new and with a more curious set of ears. I'm not sure if that's exactly the case with Sunbather. I had already found myself drawn to the band's debut, Roads to Judah, and in 2013, few albums arrived with as much anticipation as their follow-up to that auspicious first album. But when it arrived, it didn't just meet my expectations, it made me more excited about the future of metal than I thought I could be. It was emotional, powerful, massive and joyful. It was metal that didn't just sound good, but made you feel something. And it's albums like these—and, while we're on the subject, its follow-up New Bermuda—that are why I write this very column.
The Best Metal Tracks of September 2015
Pinkish Black – "Everything Must Go"
Pinkish Black's place in the metal spectrum is a strange one, if only because they're not really metal by any standard, accepted definition. They don't play guitars, for starters; the Texas duo comprises synthesizers and drums, and skews closer to an atmospheric gothic rock by-way-of prog rock than metal. That doesn't mean they're not heavy, though; a little past the three-minute mark of new song "Everything Must Go," Pinkish Black (who are now using the PBS logo as a template for their own in an awesome, cheeky reference) double down on some furious, spooky horror prog a la Goblin or upcoming tourmates Zombi. And Halloween is coming up, so a finely freakish piece of heavy synth-prog couldn't have arrived any sooner.
[from Bottom of the Morning, out October 30;
Relapse
]
Ævangelist – "Gatekeeper's Scroll"
Ævangelist claim to be from Illinois and Oregon, but I suspect they might have ripped through the fabric of space and time and were sent here from a parallel demon dimension. How else do you account for the chaotic hellscape of "Gatekeeper's Scroll"? This is thrilling, terrifying stuff that doesn't entirely make sense on a first listen, but compels all the same. Ævangelist are steeped in a harrowingly intense and artful style of blackened death metal that fits somewhere along a plane between French visionaries Blut Aus Nord and Canadian death-maticians Gorguts. Here, it's not so much time signatures that are being rendered into unpredictable shapes so much as the sound of the song itself. It's rife with blasts of raucous death metal, but surrounded by storms of ambient sound, with creepy bell sounds that were seemingly plucked from a horror film. This is sheer audio terror, and I love all six minutes and 30 seconds of it.
[from
Enthrall to the Void of Bliss
, out October 9;
20 Buck Spin
]
Saviours – "Burning Shrine"
It's been a while since I've kept up with Saviours, a band that I've enjoyed very much despite the usual groan-worthy criticisms of being "false" that usually accompany any band within half a whiff of crossover appeal. And while I'll readily admit that what they do isn't necessarily going to change the face of metal, it's still a hell of a lot of fun, and they can write a damn melody—that's always a big plus in my book. Their new track "Burning Shrine" is a fine chunk of melodic sludge in the vein of High on Fire or early Baroness, and though mentioning names those big leaves a lot to live up to, Saviours hold their own. And the soloing at the end is exquisite. This is the kind of metal that's good to keep around when the summer weather isn't quite ready to fade away.
[from
Palace of Vision
, out October 30; Listenable]
Horrendous – "Acolytes"
The New Wave of Old School Death Metal is a thing (sort of), in case you missed the references on metal blogs over the last five years. And while I don't ordinarily find myself drawn to artists whose intent is to preserve some kind of classic ideal, Horrendous' investment in an early '90s death metal sound is one that provides a successful jumping-off point for their own dazzling feats of musicianship and melodic brutality. "Acolytes" is the second song to be premiered off the bands' upcoming album Anareta, and it's a hell of a track. For much of its seven minutes, the band builds up a full head of steam via gale-force riffs and guttural growls, but what you might not expect is the triumphant ascent into melodic glory in its coda. It's goddamn beautiful is what it is.
[from
Anareta
, out October 27;
Dark Descent
]
VHOL – "Desolate Damned"
I don't know about you, but the return of VHOL—a sort of blackened crust supergroup featuring members of YOB, Agalloch and Slough Feg—sure makes me excited. Their 2013 self-titled debut album was a furious and hard-rocking slice of kickass crunch 'n' chug that earned its place on a fair amount of year-end metal lists. Now, they've got a new one on the way, titled Deeper Than Sky, and "Desolate Damned" suggests that their furious machine is only building up steam. A rollicking, piledriving track with no shortage of dazzling fretwork, "Desolate Damned" is the kind of speed-metal menace that made metal exciting way back before people began spelling cult with a k (and a v). This is fun, instrumentally flashy, old-school thrash 'n' roll that's as reverent to the classics as it is hell-bent on destruction. Raise those horns, and hold them high!
[from
Deeper Than Sky
, out October 23;
Profound Lore
]
Piece by piece
Recommended metal albums of September 2015:
Christian Mistress' To Your Death: Olympia, Washington's Christian Mistress don't just play metal—they play heavy metal. That one word makes a world of difference, for the band is less interested in pushing their music to the extreme or subscribing to some arbitrary genre-specific rules than they are about simply rocking hard, and having a good time. They write excellent songs, of course, but more often than not they sound like a much heavier version of rock 'n' roll than the kind of music that freaked your parents out when you were a teenager. (Unless, that is, you were a teenager when Iron Maiden and Dio were in their heyday.) These are anthems for speeding down the highway, making trouble, drinking the hard stuff and being a badass. I'm sold. (Relapse)
Cruciamentum's Charnel Passages: A lot of great metal has been crossing the Atlantic from the UK this year. During the summer, I found myself highly impressed by the artful doom metal of Indesinence's III, and not long after, I spent an ample chunk of my time with the crushing death metal of Cruciamentum. Their new album Charnel Passages focuses pretty heavily on death metal's darkness and ominous textures more than simply diving head-first into a barrage of riffs. There are plenty of those, but Cruciamentum build mood impressively; you could put this album on at Halloween and it might be enough to spook anyone that might've felt like egging your house (those brats!). But it's also a fine album for simply enjoying the depths of death metal's depraved aesthetic. This isn't where you'd go to find its most accessible melodies, for instance, but it'll definitely leave an impact. (Profound Lore)
Deafheaven's New Bermuda: Our current Album of the Week, Deafheaven's third album is another triumph, and easily one of the best albums of the year. I already wrote a lot about this album in the review that was just published, so right now I'm mostly just content to bask in its majestic glow, and simply say that it's a must-hear not just for fans of metal, but fans of music in general. (Anti-)
Iron Maiden's The Book of Souls: After Bruce Dickinson's bout with cancer, simply the release of a new album by Iron Maiden would have been victory enough. But no, that wasn't enough. It had to be their longest release to date, featuring their longest song to date (18 minutes!). And it had to be fucking brilliant. Well, you'll hear no argument from me against the triumph that is Iron Maiden's Book of Souls. It's the band's first album in five years, and their best in at least 15, maybe 25. The band go above and beyond on this sprawling, 90-plus-minute set of music, challenging themselves to write something memorable more than 30 years after their initial breakthrough, and in an age when manufactured controversies get more ink than dedicated lifers. But Iron Maiden are bigger than that; in some ways, they're bigger than metal itself. So it only stands to reason that they make an album that's sufficiently massive, featuring some of the best songs they've written in years. That being said, it's not my favorite metal album of the year, which says a lot about how strong this year has been. But if it's anyone else's—which it almost certainly is for a lot of people—I certainly won't argue. (Parlophone)
Windhand's Grief's Infernal Flower: Has this been an incredible month for metal or what? Even without the release of a new Deafheaven album, which sort of wrecks the curve, this would have been a memorable one. Windhand has a lot to do with that. They were a solid band before, but the Richmond doom metal outfit just keeps on getting better. Grief's Infernal Flower is, in some ways, a bigger and more ambitious album than its predecessor, Soma. And in some ways, it's also a more accessible and approachable album. It's not a drastic departure by any means, just a great next step for a band that was already doing awesome things. (Relapse)
Slayer also released an album this month, but I didn't like it very much.
**
Deafheaven's Kerry McCoy got into a little bit of hot water earlier this week for using some offensive, homophobic slurs on Twitter a few years ago. It was dumb and insensitive, but it appears to have been little more than in-jokes between friends and not actually directed in an intentionally mean-spirited way (and, thankfully, not repeated since then). That being said, I hope this ends up being a teachable moment and everyone learns something and grows from this experience. But I'll give the final word to Russian Circles' Brian Cook, who is both gay and a friend of McCoy's:
I can vouch for Kerry from @deafheavenband not being a homophobe. In fact, he's a total powerbottom.

— Brian Cook (@bbcbubblegutz) September 28, 2015
You might also like: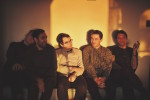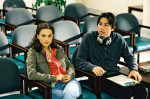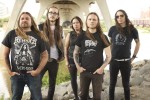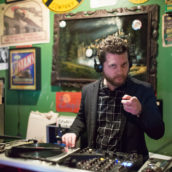 Jeff Terich
Jeff Terich is the founder and editor of Treble. He's been writing about music for 20 years and has been published at American Songwriter, Bandcamp Daily, Reverb, Spin, Stereogum, uDiscoverMusic, VinylMePlease and some others that he's forgetting right now. He's still not tired of it.