Remake/Remodel: Belle and Sebastian – Fold Your Hands Child, You Walk Like a Peasant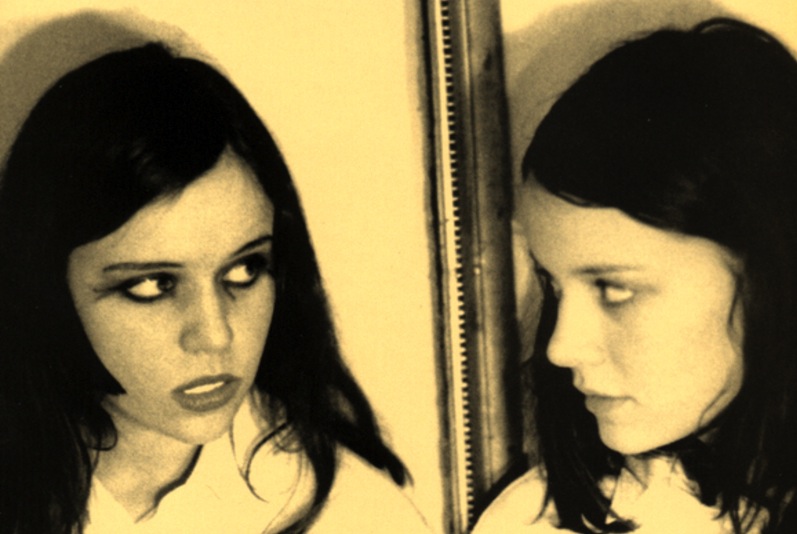 Welcome back to Remake/Remodel: The weekly column in which one of Treble's editors or contributors takes a classic—if imperfect, to our ears—album, and proposes an alternate tracklist in an effort to improve the listening experience. When thumbing through an artist's back catalogue, there's often a pause on what's considered a transition album, the one which inevitably finds a singer or a band at the "crossroads." I'll leave it to fair-minded readers to judge if donning that cliche makes me look fat, but that is to say that with Fold Your Hands Child, You Walk Like a Peasant, Belle and Sebastian did indeed idle at that intersection.
Fold Your Hands Child, You Walk Like a Peasant, which, incidentally, won the Belle and Sebastian Prize for the Most Belle and Sebastian album title, came out in the summer of 2000 on Matador Records to mixed reviews, but decent sales, exceeding 60,000 in Britain alone. From their 1996 debut Tigermilk, the famous university project assembled by head B&Ser Stuart Murdoch, to its indie successes of If You're Feeling Sinister, three excellent UK-released EPs (since assembled on Push Barman to Open Old Wounds) and the potent The Boy With Arab Strap, the band earned a devoted following of shy teenagers and those seduced by the band's reimagining of 60s soul-pop and C86 jangle-splosions.
In the mid to late 90s, Belle and Sebastian occupied for many the same sort space that the Smiths did for teenagers in the 1980s. While the Smiths—charismatic frontman flanked by guitar virtuoso—were more "rock band" than the B&S septet, they each offered fans witty songs about similar emotional themes: loneliness, alienation, being misunderstood and longing to get laid and maybe even having it all mean something. Murdoch was in his late 20s when the band started recording, and his songs have an older brother quality to them: an empathetic soul who's come out on the other side teen angst and anguish.
In Britain, Tigermilk and If You're Feeling Sinister, arrived in shops right as the sun was setting on the Britpop empire and the mysterious Glasgow band with an affection for Felt and Donovan spoke to those who weren't invited to that '90s party. In America, the band fit in quite comfortably to the indie soundscape, as so many college radio DJs submitted to the infectious opening bass lines to the audaciously titled "Like Dylan in the Movies."
Matador came calling, and by the time the film version of High Fidelity was in theaters in the spring of 2000, the band was renowned enough to be official entrance music of sad bastards the world over. It's hard to say without asking them of course, but Fold Your Hands does seem to consciously bookend that period for the band. They turned to Trevor Horn to beef up their next album, the superb Dear Catastrophe Waitress.
And adding to the sense of ending, Fold Your Hands sees the final appearances of Mark I band members Isobel Campbell and Stuart David, and both have fared better on the the earlier albums. Fold Your Hands also suffers from one of the band's more outwardly attractive qualities—the democracy of the songwriting. Stevie Jackson's "The Wrong Girl" is a B-side that snuck in without paying and Sarah Martin, later to vocally distinguish herself in 2010 with "I Didn't See It Coming," one of the band's best songs, is forgettable here on "Waiting For The Moon To Rise." Apart from the aggressively catchy closer, "There's Too Much Love," and the funny Left Banke pastiche "The Model" the album didn't manage heavy rotation at my crib, and less so once I got my hands on the speaker-destroying "De Stijl" by the White Stripes.
So, what to rearrange?
As it happens, not so much. Clocking at 40 minutes, it's a relatively lean record. It it were to jog off some pounds, the aforementioned "The Wrong Girl" and "Waiting For The Moon To Rise" would just now be making their appearances on an obscurities compilation. So cutting those, it has us at 34 minutes and nine songs, about as short as you'd want an album and still charge full price. "Beyond the Sunrise" is a close call for expulsion, but it adds the weirdo element to the album, that' always has been a pleasant diversion B&S albums, see "A Space Boy Dream" on The Boy With the Arab Strap. While "The Model" is catchy to ears attuned to 60s pop and "Don't Leave The Light On Baby" is a song in search of a film soundtrack, it leaves us without an obvious lead single. But that's OK. About a month before Fold Your Hands… dropped, the band issued "Legal Man," a great, "work sucks, let's dance all Friday night instead" Northern Soul stomper that hit #15 in the UK charts. Still, despite the fact it's better than anything on Fold Your Hands… it would disrupt the cloud-covered mood with too much sunshine. But maybe we'll go ahead and add it as a bonus track.
So, easy enough, skip two songs and add a single, and you can take Fold Your Hands Child, You Walk Like Peasant, in great stride.
You might also like: