Remake/Remodel: New Order – Movement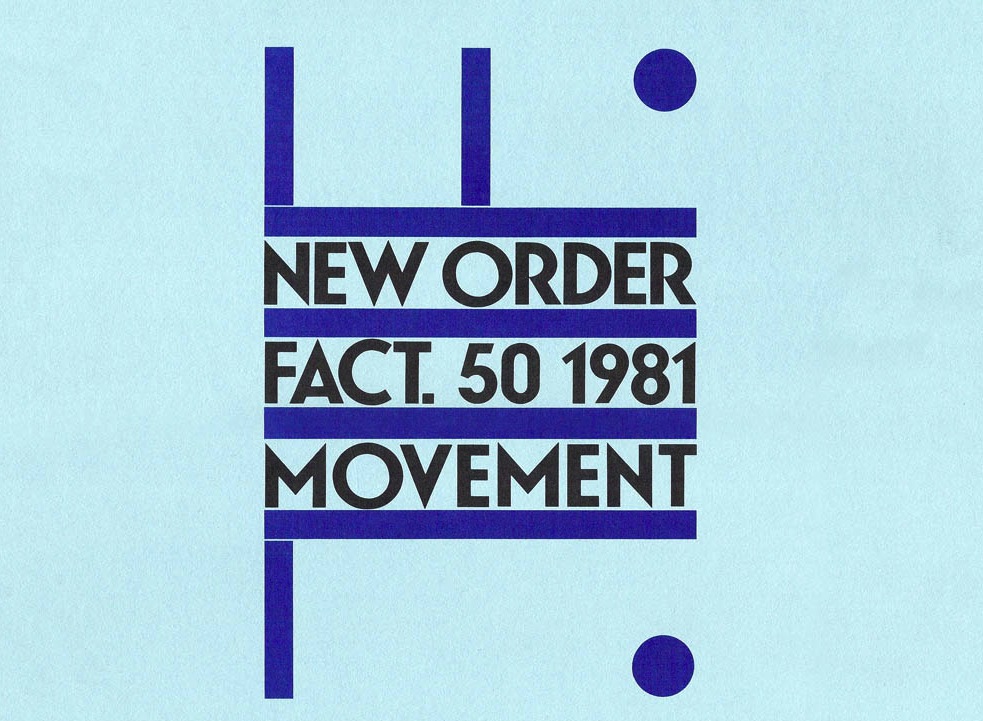 Welcome back to Remake/Remodel, the weekly column in which one of Treble's editors or contributors takes a classic—if imperfect, to our ears—album, and proposes an alternate tracklist in an effort to provide a different, albeit highly enjoyable listening experience. This week, we'll focus on a band that's been garnering a lot of attention for their first new music in years: New Order. Last month, I surveyed the band's entire catalog, and made the potentially controversial contention that Movement is actually a pretty good album. Of the band's eight albums (not including the just-released Music Complete), I ranked it fourth. Here's the funny part; when New Order's Stephen Morris ranked his band's albums for Noisey, Movement was sixth. Mind you, he included Substance as a ringer, making the total nine, so my estimation of the band's output is pretty close to an actual member of the band's.
Movement is New Order's first album, but it occupies an awkward place in the band's catalog. After Joy Division frontman Ian Curtis committed suicide in 1980, the remaining members were left with the decision to either fold or move on, and they opted for the latter. That ended up being for the best, considering the strength of their output. But it's not as if they didn't have some growing pains along the way. Movement is, more or less, as I said last month, a Joy Division album without Ian Curtis. And it's hard to come away with any other conclusion. Curtis' ghost haunts the album, and how couldn't it? He died just one year before, and the wounds hadn't entirely closed up yet. A handful of songs on the album directly reference him ("The Him," "I.C.B."), and with no clear frontman to take over, Peter Hook spent much of his co-frontman duties trying to sound as much like Curtis as possible. Bernard Sumner, for his part, sounded pretty much the same as he does now, just a lot younger.
The songs on Movement aren't bad. In fact, at least half of it stands up pretty well to their next few albums. The problem with Movement lies in the fact that it has a lot of great atmosphere, but a lot of it without any particular place to go. It's mired in a darkness and malaise that the band sounds almost obligated to hold on to but don't really know what to do with it. They're ready to strike a path of their own, but not without drawing a too-explicit line back to their former band. Were that the end of it, I might have just left well enough alone. But the very same year that New Order released Movement, they also issued a trio of singles that featured some of the best songs they ever recorded, including two holdovers from their Joy Division days that, yes, were better than anything on Movement. (Brief note: All of them are included in the bonus disc of the version that was reissued a few years back.) Back then, it was pretty common to issue singles and albums as two entirely separate things. But if the songs are actually that good, why not just work them into the sequence?
That's what my version does, anyway. And I could have very well bent the rules a little more to include "Temptation," which would have changed the game completely. I didn't go that far, but this New Order Movement alternate tracklist offers a window into what could have been a perfect debut album, or close to it. Listen to a stream of the reworked track sequence, and share your thoughts in the comments.
Side A
A1 "In A Lonely Place" ["Ceremony" b-side]
Movement's actual tracklist starts out pretty strong with "Dreams Never End." But while that's one of the highlights, it's also really the only track of its kind—so bright, upbeat and driven by dreamy guitar jangle. Movement is a dark album, and even in this reworked version of it, it remains a dark album. So it only makes sense to draw the listener in with something more mysterious and atmospheric. "In a Lonely Place," the B-side of New Order's first official single, is just that song: A cinematic and alluring way to turn the beginning of an album into a much more dramatic evetn. Considering the general, ominous feeling of Movement, it's interesting that they didn't even consider including this six minute dirge of doom-dub basslines and cymbal mist. It remains one of the band's best songs, and it's glorious.
A2 "Everything's Gone Green" [non-album single]
But New Order did become more of a dance band, and "Everything's Gone Green"—another single released the same year as Movement—is one of their first explicitly beat-driven tracks. Here we see the first inklings of the "Blue Monday"-penning band they'd become, yet still within the chilling frame of post-punk. It's almost "In a Lonely Place"'s photo negative. It's similar in structure, but the tone is entirely different. And it helps to bridge the contrasting brightness and darkness of these diverse early tracks into one fluid sequence. After the ethereality of "Lonely Place," we start to build momentum…
A3 "Chosen Time"
And here, we build even more momentum. "Chosen Time" is one of only a couple songs on Movement that sounds more like New Order than Joy Division. The pulsing synth bass, the disco beats and the sputtering keyboard effects make this a darkly fun club banger more than a work of eerie atmosphere. It follows "Everything's Gone Green" nicely.
A4 "Dreams Never End"
Instead of beginning this side with Movement's opener, we end it there. The guitar-driven, Peter-Hook-sung "Dreams Never End" is a definite highlight from the album, but it always felt awkward in the place where it sat, so distant from everything that comes after. Here, it's situated more comfortably after some of the band's early tracks that had more, well, movement. It's no longer a red herring, but rather incorporated more seamlessly and ends the first side with a bright, warm tone.
Side B
B1 "Procession" [non-album single]
We begin side two with a track that does, indeed, sound like Joy Division, but more like their singles than the morose dirges that occupied most of the space on Closer. Don't get me wrong—I love those morose dirges. But New Order's own take on a similar theme felt a bit too distant and cold. "Procession," however, sounds more like a Joy Division single, such as "Transmission" or "She's Lost Control." And that sense of urgency makes it a strong side opener, though not an album opener. And following "Dreams Never End," it maintains a level of energy that keeps everything on pace.
B2 "Cries and Whispers" ["Everything's Gone Green" b-side]
On the second disc of singles compilation Substance, "Cries and Whispers" is mislabeled as "Mesh." That's another b-side to the "Everything's Gone Green" 12-inch, but this is the better track, a pulsing, atmospheric post-punk disco that's minimal in its approach, but chock full of strange, ambient effects. They're having fun with synths here, but not in any particularly melodic way. It's a percussive, effects-laden approach, but the bassline and synth drone keeps it grounded. It's one of my favorite New Order songs, and a perfect match for Movement's entire aesthetic. But more fun.
B3 "Senses"
B4 "Denial"
You might notice the songs from Movement that aren't being cut from the sequence are those that aren't total downers. I've already said that I don't, in fact, have a major problem with them. I rather like them, actually. But when New Order released half an album's worth of phenomenal material entirely independent of their debut, it's hard not to see how Movement could have been a legendary debut. Still, there's plenty of material that lets more light in, and doesn't carry the weight of the recently departed Ian Curtis. These two are a strong enough pair to carry us toward the end, "Senses" being a low-end-heavy industrial disco number and "Denial" a slightly darker mix of tom-heavy rumble and scratchy guitar jangle, the likes of which would become a staple for Bernard Sumner.
B5 "Ceremony" [non-album single]
If you didn't see this coming as the album's closer, either you haven't spent years working on a perfect alternate tracklist to Movement, or I'm not as predictable as I think I am. But "Ceremony," New Order's debut single that was actually written by Joy Division but never recorded by them, is a perfect song. It's top five all-time New Order, and a glorious piece of music on the whole. It ends the album with restraint, hope, harmony and beauty, and finds New Order arriving fully formed, still haunted by Joy Division's ghost but not controlled by it. It's so good as a single that, certainly, it stands as its own. But at the end of a great debut album? You'd savor the anticipation to make it to that monumental closer.
You might also like: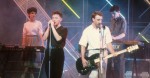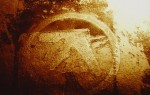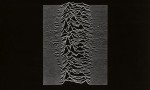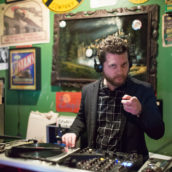 Jeff Terich
Jeff Terich is the founder and editor of Treble. He's been writing about music for 20 years and has been published at American Songwriter, Bandcamp Daily, Reverb, Spin, Stereogum, uDiscoverMusic, VinylMePlease and some others that he's forgetting right now. He's still not tired of it.