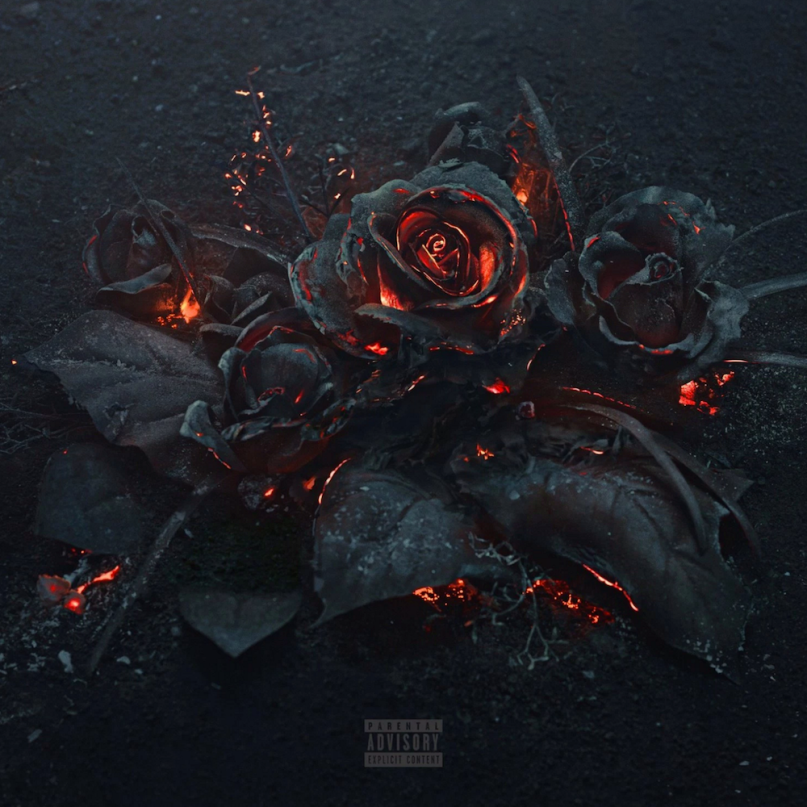 Future does a pretty shit job of bragging about his success. The presence of stereotypical signifiers of fame, wealth, vice and excess in his lyrics is almost a smokescreen, and the people responding in droves to the past year and a half of Nayvadius Wilburn Cash's prolific output—four mixtapes, two studio albums and a tape with Drake—don't seem interested in vicariously experiencing his indulgences. They're relating to the mood and atmosphere, and in many cases to the darkness.
It makes sense, then, that EVOL (get it) is one of Future's darkest works yet. Slightly more compact than last year's DS2 but with nearly as much cohesion and breadth, it evokes dread and pain over the course of its eleven tracks before giving way to acceptance. The message is clear even from the cover: Although Future explained in an interview that it's meant to symbolize his willingness to sacrifice romance for his career, nearly everything he's released since Monster suggests that he's sacrificing it because he doesn't want to hurt or be hurt anymore.
Each of Future's works is defined in large part by its production. EVOL is no different, and the predominant sound is minor-key and claustrophobic. 808 Mafia collective leader Southside, either on his own or with Metro Boomin, produced more than half of this album, and he meshes perfectly with Future's darker material (as evidenced by his work on the 56 Nights mixtape). Synthesizers creep and swirl as Future descends into his debauched nihilism, hi-hats and snares crackling at the foundation. The only sore thumb in terms of the album's overall mood is "Lie To Me," which in DJ Spinz's production and Future's croon steps outside of the darkness. There's nothing wrong with loverman Future—he's quite good at that—but it has no business on this record.
Because of the sheer amount he's been releasing of late, it can be easy to say that Future is getting repetitive, generally circling the same drain. That's not entirely off-base, but there's a desperation to EVOL setting it apart from the other tapes and albums. You can hear it in the anguished scream Future turns his voice into on "Lil Haiti Baby": "Bodies came around, he shot 'em on a bike/Oh he poppin' wheelies, lil Haiti baby." It's there in the fuck-the-pain-away ode of "Photo Copied" and that song's panic-attack beeping synth line. It's pervasive in the crime and struggle narratives of "Ain't No Time" and "In Her Mouth."
The end of the album comes to a place of realization and acceptance on its last two tracks, "Low Life" (featuring a surprisingly tolerable version of The Weeknd) and "Fly Shit Only." Future knows exactly what the cost of his lifestyle will most likely be. But he also knows he's at the top of his game and one of the most gripping rappers the genre has seen in some time. He's committed to everything that comes with that, warts and all.
---
Label: Freebandz/Epic
Year: 2016
---
Similar Albums: