10 Essential Albums produced by Brian Eno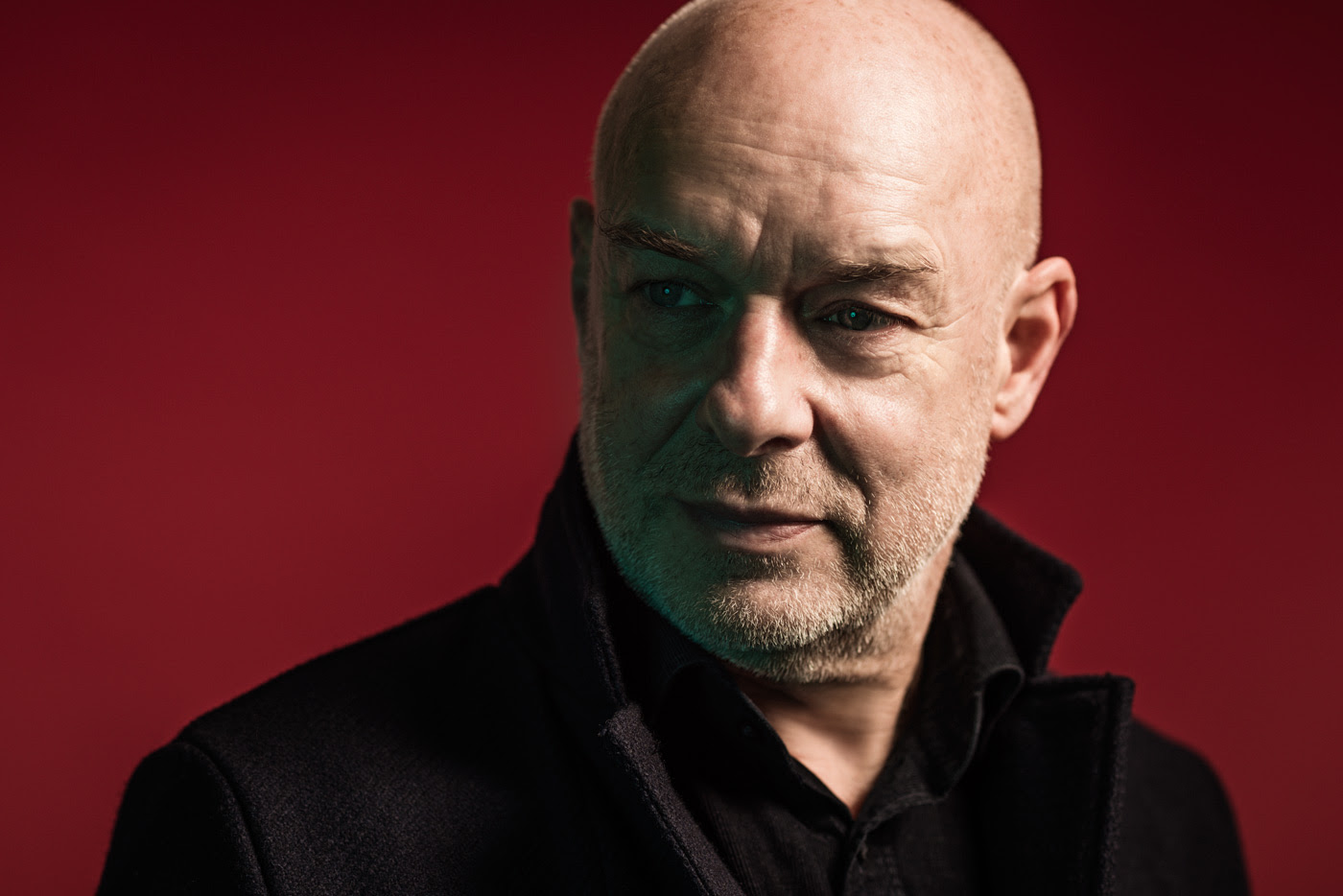 Next month, Brian Eno releases his new album, The Ship, which is just the latest in an impressively productive streak in the past half decade, in which he's released a handful of solo albums, a collaboration with poet Rick Holland, and two collaborative albums with Underworld's Karl Hyde. As we anticipate the latest in his expansive discography, we're taking a look back at ten classic albums that he had a hand in shaping. Since the early '70s, Eno built a reputation as an innovator, and made his name on "treatments," his contributions to albums not just involving playing a different, but drastically altering a philosophical approach. He experimented with guitar tunings, used the studio space as a "compositional tool," employed the randomly drawn card technique known as oblique strategies, and even occasionally earned credits for "Enossification." His name's on a lot of albums in your library, most likely, and we're picking 10 that rank among his greatest achievements. Get Enossified with us as we revisit 10 essential albums produced by Brian Eno.
---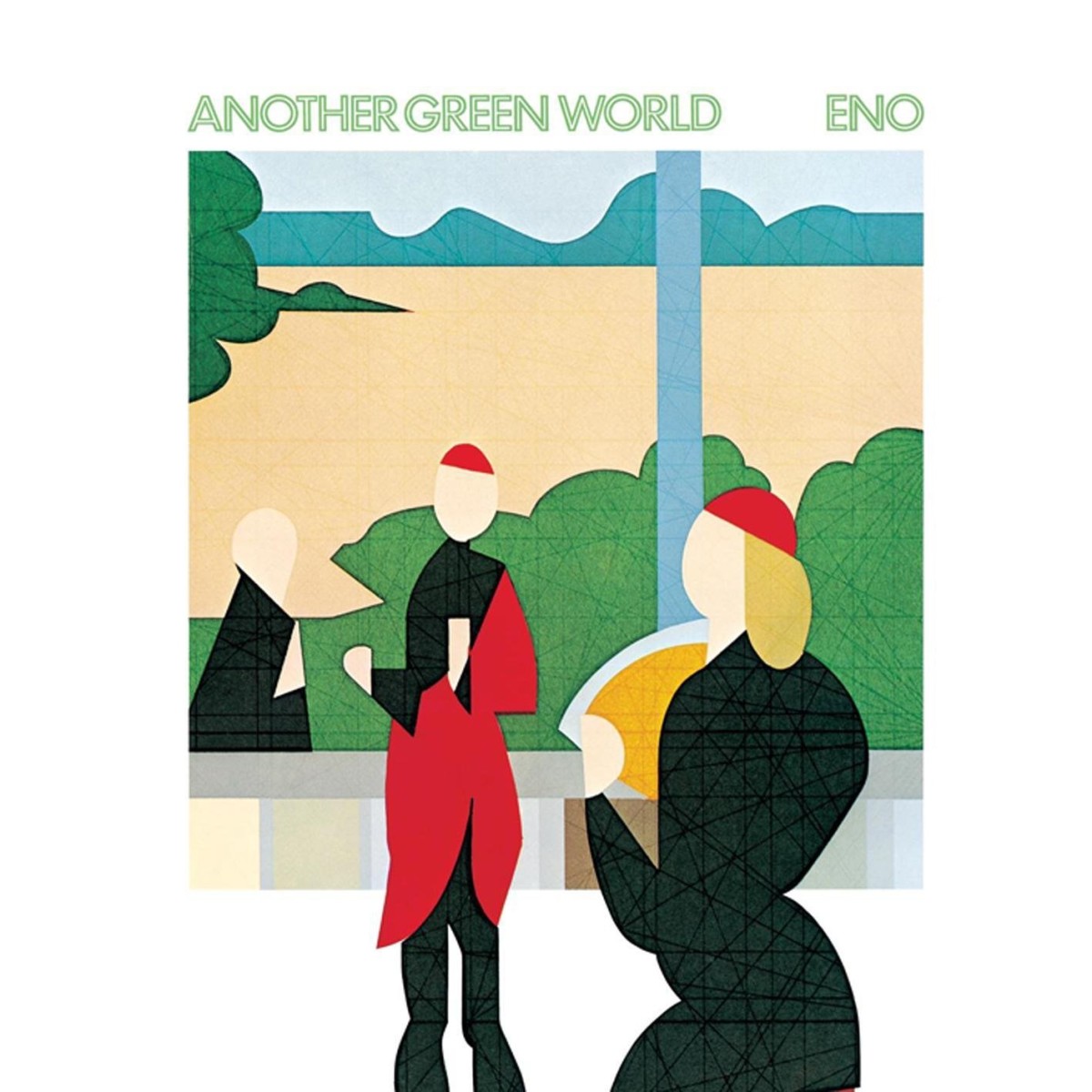 Brian Eno – Another Green World
(1975; Island)
Eno's third solo album finally found a ground level for his genius, marking the point where he moved from experimenter to explorer. Another Green World made great use of Eno's Oblique Strategies, the card deck of creative philosophies designed to upend even whole concepts in one sitting. The largely instrumental album moves like a comforting dream, as Eno's guitar becomes more of a straight melodic instrument that succumbs to outside forces. The treatments are more sympathetic, from the tack piano on "Little Fishes" to the triggered drum loops on "In Dark Trees." Even the album's more active moments, like the frantic bass lines on "Over Fire Island," seem thoughtfully placed, hushed breaths. Vocal numbers, especially "I'll Come Running" and "Everything Merges With the Night," bring near-folk styles of the earth into settings both unfamiliar and revivifying, and the tranquility of the album's last five songs gives the album a true, journey-like quality. Eno's modesty in the guise of complete reinvention may be Another Green World's most lasting significance—never before had upheaval sounded so organic. – PP
---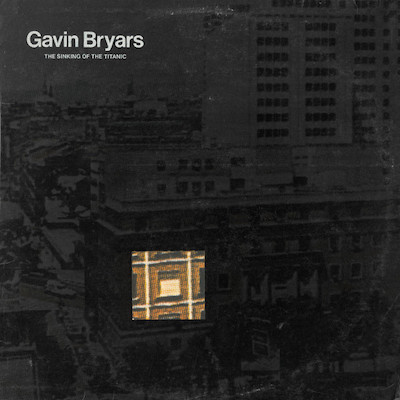 Gavin Bryars – Sinking of the Titanic
(1975; Obscure)
Eno's name is most often associated with rock or electronic music, but in 1975 he produced this two track minimalist work by composer Gavin Bryars and released it on his own Obscure label. In texture and in tone, it's not that great a distance from Eno's ambient works, though it's perhaps even more of a testament to his penchant for the innovative and the unconventional. The title track is based on the myth of the band that played on while the Titanic sank, and the composition grows gradually muddled and obscured, as if the music is coming up from beneath the surface of the ocean. Its flipside, "Jesus' Blood Never Failed Me Yet," is based around a field recording of a homeless man singing, making it a case of modern classical music mixed with early sampling. They're both touching pieces of music, and an early case of Eno's curatorial ear being just as crucial an aspect of his career as his atypical recording techniques. – JT
---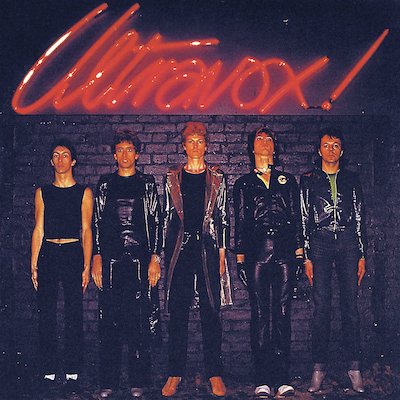 Ultravox – Ultravox!
(1977; Island)
Before John Foxx left Ultravox to carve out his own experimental synth-pop path and the group soldiered on into New Romantic realms, the band crossed paths with Brian Eno on their glam-tinged 1977 debut. Technically a co-production with Steve Lillywhite—a producer that would also work with U2 later on, as Eno did—Ultravox! is a case of a master passing his knowledge on to the pupil. The record owes more than a little to Eno's contributions to classic Roxy Music albums such as For Your Pleasure, or his own solo albums, including Here Come the Warm Jets. It's essentially a glam rock album released in the new wave era, and while it's hard to say how much of that is Eno's presence rather than simply the band's own unique Eno worship, you can definitely hear him in songs such as "Life At Rainbow's End" or "Slip Away." – JT
---
Devo – Q: Are We Not Men? A: We Are Devo!
(1978; Warner Bros.)
It's just weird that Eno is behind this album at all. His cohort David Bowie was almost attached to produce the milestone debut from the pride of Akron, Ohio (allegedly Bowie helped out "on weekends"), but Eno wound up in the captain's chair for the album's recording in Cologne, Germany. Eno's and Devo's respective takes on futurism couldn't have been more different: Where he had envisioned an evolutionary, atmospheric shift, Devo went the mechanistic, emotionally divorced route replete with internal malfunction. According to some there was some tension in the studio as the band resisted implementing some of Eno's compositional suggestions. But Are We Not Men? remains a chilling statement on busy lifelessness, from the detuning of "(I Can't Get No) Satisfaction" to the nerve-rattling sketches "Mongoloid," "Jocko Homo" and "Too Much Paranoias." Perhaps being connected to one of new wave's most anti-human albums reinforced Eno's own, later humanism, 'cause I don't know how else you get from this to The Joshua Tree. – PP
---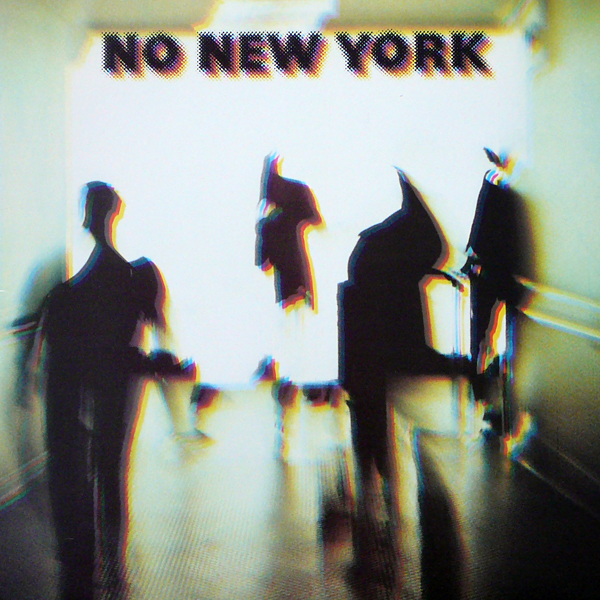 Various Artists – No New York
(1979; Antilles)
It may come as a surprise that Brian Eno produced this legendary no-wave comp, featuring four tracks each by four different artists. Mind you, this is still less debilitating and immense than early work from Swans (Filth and Cop in particular), or even Glenn Branca's The Ascension, but if you considered early Sonic Youth hard to take, you're in for something else here. James Chance & The Contortions kick off the comp with four tracks of free jazz through a skronk filter. Teenage Jesus & the Jerks are next with four tracks of very abrasive post-punk (I use "post-punk" here verrry lightly) reminiscent of those early Swans records. Mars may be the hardest sell here. It's hard to imagine that a guitar made these sounds, but "Puerto Rican Ghost" does finally answer my question of where Spray Paint got their amazing tone. Finally, DNA closes the comp with four tracks of very atonal dance-punk. While not an official showcase, No New York is the obvious gateway to the short-lived phenomenon of no-wave. – BB
---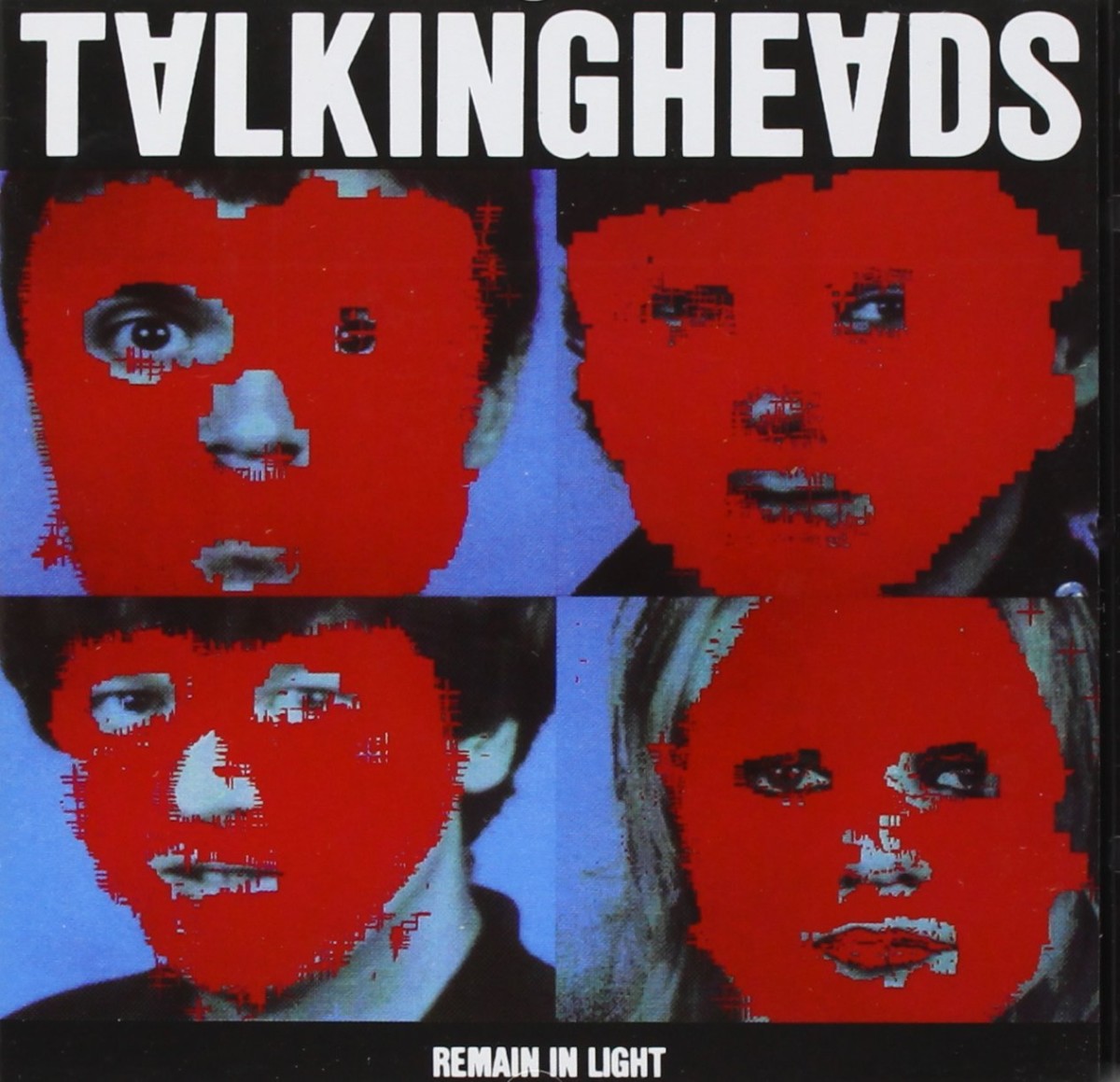 Talking Heads – Remain in Light
(1980; Sire)
For an example of how valuable Brian Eno's input is to the creation of a record, look no further than Talking Heads' 1980 masterpiece, Remain In Light. One of the biggest productions of the band's career, Remain In Light's personnel featured a long list of crucial collaborators, including King Crimson's Adrian Belew, Labelle's Nona Hendryx, Robert Palmer and, of course, Eno, not to mention a wide variety of influences, with a heavy dose of African sounds. Eno, whose own oblique strategies have become almost as famous as his recordings, used unconventional methods with Talking Heads, looping particular sections of music and retaining key snippets of jam sessions while reinforcing instinct and spontaneity rather than more overtly composed sounds. The end result is the most breathtaking piece of music in the band's catalog, so it seems he was on to something. – JT
---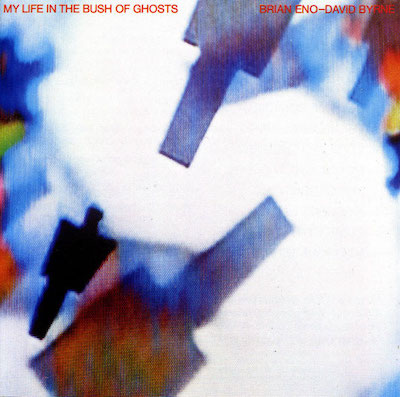 Brian Eno & David Byrne – My Life in the Bush of Ghosts
(1981; Sire/Warner Bros.)
Eno's history as a collaborating performer is as long and varied as his production resumé. He's shared space on at least two dozen album spines, especially with avant-gardists (his brother Roger, Robert Fripp, Harold Budd) and electronic musicians (Cluster, Underworld's Karl Hyde). Eno's involvement with Talking Heads was winding down at the start of the 1980s, but he managed to steal away David Byrne to noodle around not just with the primitive sampling techniques that steal the show here, but leftfield grooves from the likes of Fripp and Bill Laswell as well as percussion setups modified with found objects. The results are both a logical extension of the Afrobeat-inspired post-punk Byrne's band had embraced, and as beloved and recognized worldwide as experimental music might be. – AB
---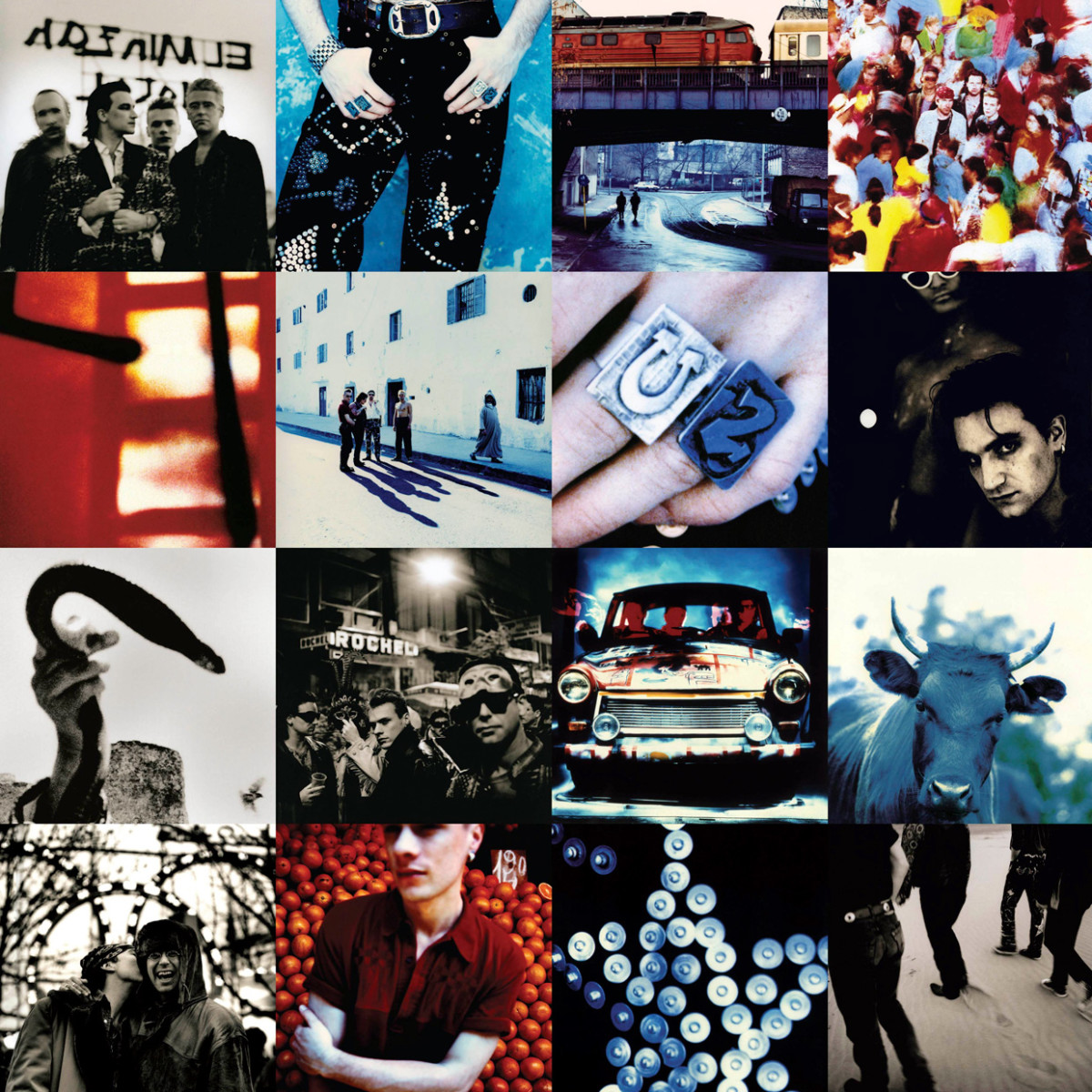 U2 – Achtung Baby
(1991; Island)
With more than a half dozen albums produced by Brian Eno, or co-produced by him, no musical act has benefited from the auteur's guiding hand more than Ireland's godhead quartet. He's received production, performance, and even vocal credits on seven official U2 releases, and joined them outright on the Passengers album project Original Soundtracks 1 in 1995. Eno throughout the 1980s had helped reflect and shape Bono's emotion and bring The Edge's wavering, atmospheric guitar to the fore. For Achtung Baby, arguably U2's last great album, he and co-producer Daniel Lanois trucked in a load of studio tricks, electronic flirtations, and Central and Eastern European grime. The synthesized results were all even better than the real thing: Bono's fuzzy, staticky voice, Larry Mullen, Jr.'s drums suggesting trash cans, and Adam Clayton's basslines as remix material. – AB
---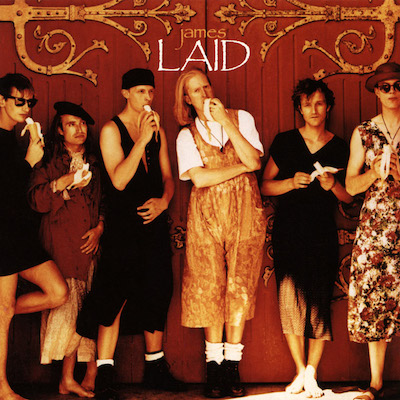 James – Laid
(1993; Fontana)
As a producer, Brian Eno's techniques aren't as instantly identifiable as Steve Albini's (listen to the snare crack) or Dave Fridmann's (listen to how fucking loud everything is). And Eno isn't necessarily one to make other artists' albums in his own image, though his investment in a project does depend on how highly he values it. In the case of James' Laid, he wasn't impressed with their song "One of the Three," which the band ended up recording when he wasn't in the studio. The rest of the album, however, is one of the strongest of the Britpop era, with lush and dreamy effects and some of the best songwriting of James' career. Needless to say its sound is immaculate, no doubt a result of Eno's expert touch—even if he does consider himself a "non-musician." – JT
---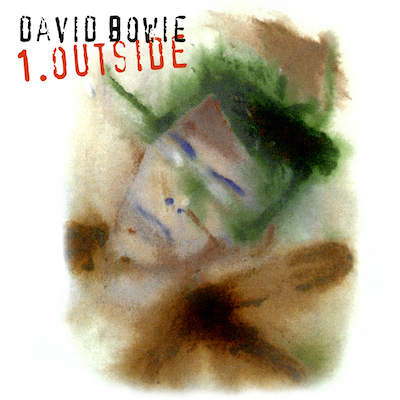 David Bowie – Outside
(1995; Virgin)
There are many recurring collaborators that crop up throughout Brian Eno's career, including U2 and David Byrne. David Bowie, however, might have been the most fruitful musical partner Eno ever had, if only because every time they emerged from the studio, the results were nothing short of magic. But the only album of Bowie's to actually bear a production credit from Eno is 1995's Outside, one of his strongest post-'80s albums and a complex noir concept album or "A non-linear Gothic Drama Hyper-Cycle" as it was subtitled. Though not as concise and unblemished as Low or "Heroes", Outside finds the two artists embracing spontaneity—nothing was written before they came to the studio—and tried-and-true techniques such as lyrical cut-ups or oblique strategy-style flash cards. The result is a long album, but one rich in highlights, such as the dark electro-jazz sound of "I'm Deranged," the pounding industrial stomp of "Hallo Spaceboy" or the heavy art rock of "The Heart's Filthy Lesson." – JT