Remake/Remodel: Radiohead's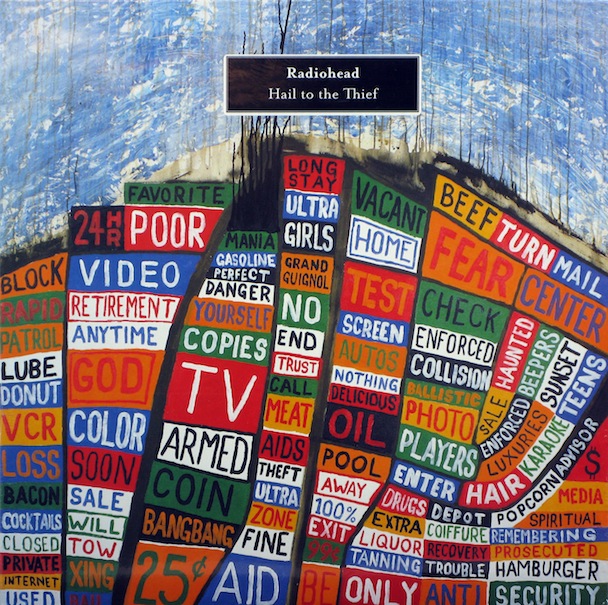 Welcome back to Remake/Remodel, the column where one of Treble's editors or contributors takes a classic—if imperfect, to our ears—album, and proposes an alternate tracklist in an effort to provide a different, albeit highly enjoyable listening experience. With a recent uptick in activity from Abingdon's favorite sons (tour and festival dates, news and rumors of a new album), we opened back-room discussions on finally pulling the trigger on something from the Radiohead discography, beloved as many people find it. The only question: which album?
The King of Limbs, their eighth and most recent album, is the slightest in their catalog. With only eight songs and almost no other documented music (like single B-sides) released around them, there may be no way to improve it short of the world's most fortuitous shuffle play. Amnesiac was recommended, as it seems a more difficult continuation of Thom Yorke's electronica fetish from Kid A. Pablo Honey was also considered—it's worlds and decades away from the sound of Radiohead now, and even with a monster hit the size of "Creep" it was regarded as only an OK album for its day.
Others may tackle those LPs in due time, but for now we look at improving 2003's Hail to the Thief, an album ultimately centered around grand themes of response, recovery, and renewal. From title through lyrics, Yorke and the band were addressing global politics (George W. Bush's election as President of the United States, the War on Terror he would eventually lead) as well as media and critics (in songs like "Myxomatosis" and "A Punch Up at a Wedding"). Sonically, the quintet returned to more traditional rock-band sounds after effectively Photoshopping their music across Kid A and Amnesiac.
Indeed, Hail to the Thief includes some of the band's crunchiest-ever riffs and most memorable vocal yelps ("Go to Sleep," "2+2=5"). These bump up against synthesized noises that could be argued were just leftovers from a particular creative phase were some of them not so damn insistent. I mean, "Sit Down, Stand Up" was arguably Radiohead's attempt at drum 'n' bass the same way "The Perfect Drug" was for Nine Inch Nails, no? There's an acknowledged sense of Pixies-like contrast in volume throughout the album, and our revised version similarly focuses on sound.
We removed a couple songs that lacked momentum, were overly dreary, or seemed to repeat past ideas too closely. One example with all three issues? "We Suck Young Blood," which felt like Another Sad Piano Ballad in the vein of the far superior "Pyramid Song" from Amnesiac. Knowing that we still needed some sort of respite in what might be an otherwise relentlessly aggressive album, we added in the band's roughly made harmonica blues number "I am a Wicked Child," a Hail to the Thief B-side included on their COM LAG (2plus2isfive) EP.
We set up the acoustic "I Will" and atmospheric "Sail to the Moon" as intro and false outro, respectively. In between, we tried to make smart transitions between the digital and the analog as well as the loud and the soft. Common notes make the pairing of "2+2=5" and "Go to Sleep" feel that much more natural; clicks and cuts do the same for the end of "A Punch Up at a Wedding" and the start of "Sit Down, Stand Up." Meanwhile, the straightforward rock of "There, There" bleeds into the synthesized squeals of "Myxomatosis," then into the IDM-influenced "Backdrifts."
This Hail to the Thief alternate tracklist is tighter (12 songs in 48 minutes) than the original (14 songs, 56 minutes), and we think the results are also generally more upbeat. It's still a rollercoaster ride, but one with different twists and turns that we hope you'll enjoy on repeat.
You might also like: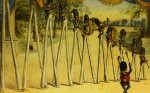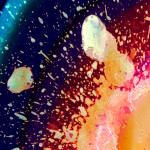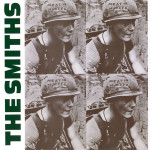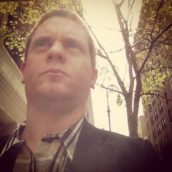 Adam Blyweiss
Adam Blyweiss is associate editor of Treble. A graphic designer and design teacher by trade, Adam has written about music since his 1990s college days and been published at MXDWN and e|i magazine. Based in Philadelphia, Adam has also DJ'd for terrestrial and streaming radio from WXPN and WKDU.