Shadow of the Horns: A salute to Kylesa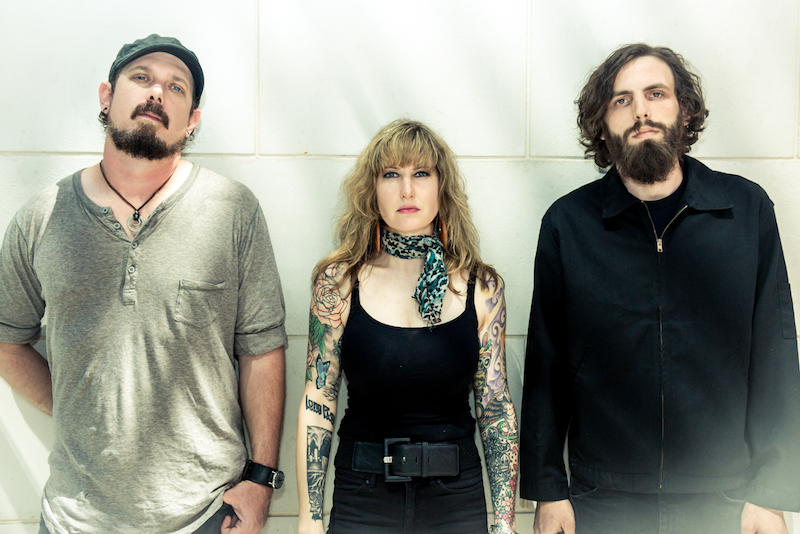 On Friday afternoon, just as most of us were getting ready to start our weekend, one of contemporary metal's most consistently enjoyable bands announced they were going on indefinite hiatus. "We have collectively decided to take a hiatus with no set date to reconvene," read a Facebook post from the group. That's a pretty common statement as far as bands go. "Indefinite hiatuses" happen all the time, to fans' dismay, but they're very infrequently permanent. Just ask LCD Soundsystem or At the Drive-In or Refused. Still, as I can tell you from the time in 2006 that I heard that Sleater-Kinney were taking that very same "indefinite hiatus" (which they later ended and released new music), it's a bummer to hear.
By any measure, Kylesa have had an impressive career. The Savannah, Georgia outfit released seven full-length records and toured relentlessly, building up a reputation for being workhorses as much as they were excellent songwriters. They were together for 15 years, and by all accounts, they had a good run. And even if this is their final hurrah, they can say they went out on a high note, their 2015 album Exhausting Fire a strong summary of their strengths.
From a logical perspective, I can say these things and they all sound good, and I can't really make a compelling argument against any of it. Every band has its time, and if this is theirs, we owe them the respect of knowing when to bow out. As a fan, though, there's an emotional component that's sticking just a little bit. Over the course of a half-decade, Kylesa entered into the esteemed category of Bands I've Seen Four Or More Times, which also includes Ted Leo, The Dismemberment Plan and about a half-dozen San Diego-based bands. I first caught Kylesa at SXSW in 2011 at the Dirty Dog Bar, a venue that was filled with smoke despite being banned indoors for quite a few years in Austin. They were loud and rowdy, and far more urgent than the heavy but fairly monotone sounding Weedeater, who played just before them. Months later they played the Ruby Room in San Diego, and on the walk from my car to the venue, a drunk girl asked me to help her break into her own house before asking if I was Mormon. (I'm not. I think I was wearing a Fucked Up t-shirt, too, but you know, drunk.) A few years later, they played Brick by Brick to a half-full house, which in hindsight could have been a clue to their eventual slowdown. Except in 2015, they had a mainstage set before Sleep at Psycho California, and wrecked the room nicely.
Kylesa weren't necessarily the band that reshaped what we knew about metal, but they released a lot of really damn good records. Static Tensions was the one that hooked me, a psychedelic mixture of sludge and post-hardcore that sounded like Quicksand going through a pretty gnarly vortex, while Spiral Shadow suggested that the band was listening to Neil Young records between Nausea and The Melvins. And pretty much everything since has been nearly as strong, if not quite soaring at the altitude of those lofty peaks.
If this Kylesa hiatus turns out to be a permanent one, they can be proud of the body of work they leave behind. I hope it's not actually the end of the band, because you can never really have too many great bands. And for me, personally, Kylesa was one for whom new music always meant a sort of celebration. I won't go so far as to say that I'm in mourning—that seems too dramatic a word for a reasonable, respectable end. But damned if I won't miss this band.
The best metal tracks of May 2016
Atomikylä – "Pakoputki"
Earlier this year I was blown away by Värähtelijä, the mind-blowing psychedelic metal excursion by Finland's Oranssi Pazuzu. I dare say it's still the top contender for my metal album of the year, so it's all the more thrilling to discover that members of the band are also involved in the psychedelic sounds of Atomikylä. That group just released a new three-track album, Keräily, which has a similarly swirling and disorienting sound. "Pakoputki" is the album's closer, as well as its shortest track, which should give some indication of the sheer sprawl of these compositions. But it's also a rhythmically taut, weirdly catchy and unbelievably heavy piece of reality shattering psychedelia. Far out.
[from 
Keräily
, out now;
Svart
]
Glorior Belli – "Satanists Out of Cosmic Jail"
France's Glorior Belli have never made all that much sense, in that they combine Southern rock with black metal, yet don't actually hail from the American South. But whatever—they certainly own the sound, and based on what's happening in "Satanists Out of Cosmic Jail" (Best song title of the year? Maybe), I have no reason to question them. The band explodes with a furious rush of classic black metal evil, anthemic groove and the kind of melody that far too many black metal bands seem incapable of pulling off. It's catchy. It's intense. It's as much fun as you can have in corpse paint.
[from
Sundown (the Flock That Welcomes)
, out May 6;
Agonia
]
Alaric – "Angel"
I can't resist a band that combines massively heavy music with the sleek darkness of post-punk. As you can imagine, I listen to a lot of Killing Joke, as does Alaric, I'd imagine. The Oakland-based band explores death rock and post-punk through the filter of doom metal, and new track "Angel"—the closing song from new album End of Mirrors—finds them balancing these elements gracefully and majestically, with the doom half of the equation more suggestive than blatant in how they incorporate it. It's a slow-moving, atmospheric dirge that drones and reverberates along mournful, minor-key progressions. There's a triumphant chorus, which is a nice touch, but I could just get comfortable right here in the folds of its ethereal cloak.
[from
End of Mirrors
,
Neurot
; out May 6]
Sumac – "Rigid Man"
Another one of metal's innumerable supergroups, of sorts, Sumac features Aaron Turner of Isis, Brian Cook of Botch/Russian Circles and Nick Yacyshyn of Baptists. So, naturally, they bring a superhuman amount of talent to the project, which you'd already know if you listened to their Profound Lore-released debut. Now making the switch to Thrill Jockey, the band continues to refine and wonderfully ugli-fy their menacing slow-mo sludge. More aligned with the noxious low-end punch of bands like Thou than Turner's more elegant post-metal band of yore, Sumac is less about making a bigger impact via graceful contrasts than it is about simply fucking shit up in an epic, menacingly lurching fashion. "Rigid Man" does just that over more than 10 minutes, with a sludgy first act giving way to a noisecore middle section, an ambient interlude and a burly hardcore close. This is harsh, uncompromising stuff, and it's a truly wonderful thing.
[from
What One Becomes
, out June 10;
Thrill Jockey
]
Inter Arma – "Transfiguration"
Inter Arma's Sky Burial was one of the best metal albums of 2013. In fact, let's just go ahead and say it's one of the best albums of 2013 (as Treble's Top 50 of that year did), because the Richmond, Virginia doom metal outfit (if that's really what you can call them) challenged metal from every possible angle, putting together powerful and magnificently constructed songs while staying true to no one discipline. "Transfiguration," from their upcoming follow-up to that outstanding set of music, has a similarly murky and amorphous approach to genre, kicking off as a pummeling noise rock dirge before inviting the hellish menace of black metal after minute three, some impressively discordant chord structures before minute six, and a final chugging race toward the finish. The band take their time to get where they're going, but they needn't hurry. A track this powerful is best experienced one ominously ringing note at a time.
[from
Paradise Gallows
, out July 8;
Relapse
]
Piece by piece
The best metal albums of April/May.
Geryon's The Wound and the Bow: Featuring members of progressive black metal outfit Krallice, Geryon has a uniquely weird spin on death metal. If that's even what you can call it. Rhythmically complex, intricate yet starkly arranged, and cerebral, The Wound and the Bow doesn't bludgeon so much as create a disorienting fog of instrumental dazzle. It's weird and unlike most metal albums you've heard, but it rewards with repeated listens. (Profound Lore)
Graves at Sea's The Curse That Is: Graves at Sea took their sweet time in releasing a second album—more than a decade, in fact. This is that follow-up, and it's a real beast. With the massive sludge of bands such as Indian, YOB and Thou driving their 10-plus minute compositions, Graves at Sea create something truly colossal. It's a long one, so get comfortable and soak in the sludge. (Relapse)
Palace of Worms' The Ladder: Hands down one of the best metal albums I've listened to in 2016, California black metal artist Palace of Worms' latest is an eclectic, unconventional and above all brilliantly written set of songs. It opens with the sickest mandolin riffs you'll ever hear and ends with a triumphant post-hardcore-with-blast-beats muscle. Epic, melodic and endlessly listenable, this is easily, uh, worming its way into my 2016 favorites. (Broken Limbs)
Wode's Wode: Released on the same label as Palace of Worms' latest, and featuring a similarly non-traditional approach to extreme metal, the debut album by UK act Wode blurs lines between metal subgenres and covers those boundaries over with stunning riffs and melodies. Every moment on the album is crushingly heavy and massive, but there's so much detail to dive into that you can take away something new from each spin. It's the kind of metal record I'll be listening to years from now and still hearing something new. (Broken Limbs)
Youth Code's Commitment to Complications: Definitely more of an industrial album, and one comprising arrangements primarily built on hefty electronic melodies and punishing beats, the latest by L.A. duo Youth Code most certainly has the intensity of a metal album. In fact, they're essentially in the same league as Ministry at their most punishing, just without the guitars. And we didn't have a problem acclaiming Ministry albums among our favorite metal in the past. So if you feel like dancing the anger away, this does nicely. (Dais)
Heavy non-metal pick of the month: White Lung's Paradise will kick your ass, and you'll be singing along while it happens.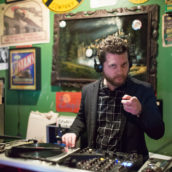 Jeff Terich
Jeff Terich is the founder and editor of Treble. He's been writing about music for 20 years and has been published at American Songwriter, Bandcamp Daily, Reverb, Spin, Stereogum, uDiscoverMusic, VinylMePlease and some others that he's forgetting right now. He's still not tired of it.