Treble's 20 Most Anticipated Albums of fall 2016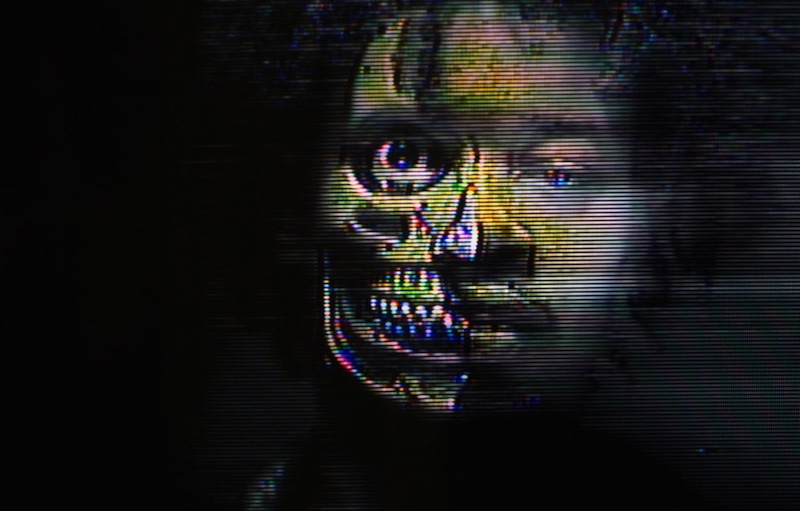 Summer is just about over, which means it's time for us to start thinking about the music on the horizon this fall. There have already been a number of big, important releases this year, in addition to some highly impressive sounds from the underground. And though it's been a pretty rough year in general, you can't say that there wasn't already a lot of great music. And yet, 2016 isn't done yet—there's more than a few heavy hitters still left to deliver something big before year's end. Without speculating about who may or may not actually give us a new album this fall (Run the Jewels and Chromatics being two of the bigger holdouts), here are the 20 albums we're most looking forward to this fall.
---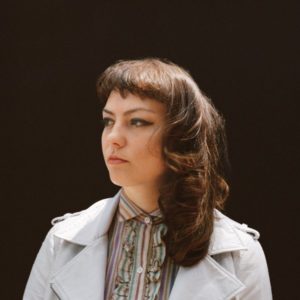 Angel Olsen – My Woman
(Sept. 2; Jagjaguwar)
Angel Olsen's 2014 album Burn Your Fire For No Witness carried a unique balance between fuzzy, raw indie rock tunes and devastatingly beautiful ballads—most artists can pull off one or the other, but rarely both. And with the songs Olsen's released leading up to My Woman, her follow-up to that record, she's still as invested as ever in showing off her range, whether it's in slowly unfolding ballads ("Sister"), urgent rockers ("Shut Up Kiss Me") or even a newly embraced electronic aesthetic ("Intern"). That the LP is split between urgent pop songs and meditative slow burners shows she's still invested in the album as medium, as well.
---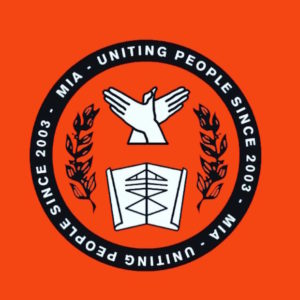 M.I.A. – AIM
(Sept. 9; Interscope)
Given that M.I.A.'s last album, Matangi, was a little bit disappointing, it's natural for anticipation for the next one to be a bit tempered. Yet she's been placing a certain sense of importance on the release of her fifth album by suggesting it could be her last full-length album. (Likely to be followed by a never-ending stream of single tracks, one would imagine.) She's as interesting and inflammatory an artist as ever, and with any luck—whether this is her last album or not—she'll leave the album game on an explosive note.
---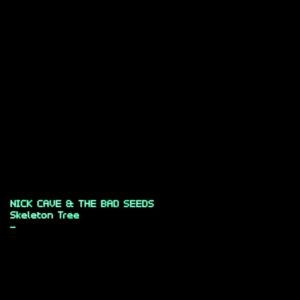 Nick Cave and the Bad Seeds – Skeleton Tree
(Sept. 9; Bad Seed Ltd.)
Nick Cave and the Bad Seeds' Skeleton Tree was announced at the same time as a companion film surrounding the making of the album, titled One More Time With Feeling. The film is said to explore the "tragic backdrop" of the album's creation, referring most likely to the death of Cave's son in July 2015. It's hard not to imagine that grief playing a role in the album itself, though instead of retreating from art, Cave is giving himself fully to it. Not that he hasn't been consistently delivering breathtaking material in recent years, his 2013 album Push the Sky Away one of our favorites of the slowly maturing decade.
---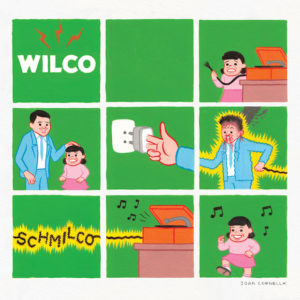 Wilco – Schmilco
(Sept. 9; dBPM)
As Wilco progresses into their third decade, they've become a lot sillier than we're used to. Their last album, you might recall, was titled Star Wars. And their latest is called Schmilco, and for that matter features some disturbing, darkly humorous cartoon artwork from Joan Cornelia. Based on early single "Locator," though, they're embracing abrasive weirdness in a wonderful way. Wilco can pretty much do what they want at this point, and if that means playing some dirty, fuzzy rock 'n' roll, then we're certainly not going to stand in their way.
---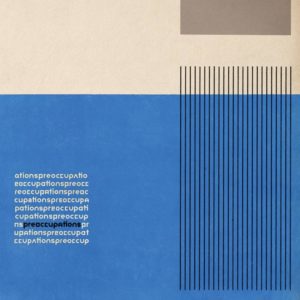 Preoccupations – Preoccupations
(Sept. 16; Jagjaguwar)
Preoccupations were previously known as Viet Cong, a name that came to be the source of a year-long controversy and ultimately led to a ceremonial rebranding as they headed into 2016. Preoccupations' music is still as darkly compelling, however, carrying a haunting post-punk sound and abrasive approach that makes them one of the more artfully intriguing of the current crop of post-punk revivalists. If you can even call them that. Based on "Anxiety" and "Degraded," they've grown even more accessible, all without sacrificing the intense pulse and clang of their debut from another name.
---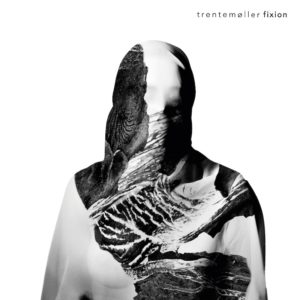 Trentemøller – Fixion
(Sept. 16; In My Room)
Danish producer Anders Trentemøller ostensibly makes dance music, but there's a dark artiness about what he does that attracts collaborators of a certain caliber. In the past, he's worked with Radiohead's Thom Yorke, and on the first single to new album Fixion, "River In Me," Trentemøller teamed up with Savages vocalist Jehnny Beth. The company that he keeps isn't necessarily indicative of the style of his music—though it gives you some idea, at least—but it's more about taste and ambition. In an age of wait-for-the-drop EDM superstar DJs, Trentemøller is still seeking out something more sinister and avant garde.
---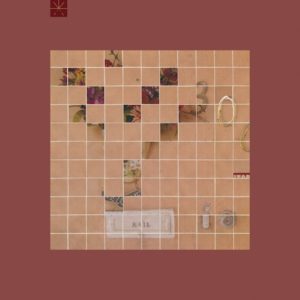 Touche Amore – Stage Four
(Sept. 16; Epitaph)
Touche Amore's music has always been long on catharsis and emotional exorcism, but the personal story behind their first for Epitaph, Stage Four, cuts that much deeper. Written after vocalist Jeremy Bolm's mother died after a battle with cancer, the album is his own way of working through the trauma while offering up some of the band's most sophisticated songwriting to date. As the recent video for "Skyscraper" suggests, it's an album of intense grief, delivered through some of the band's best songs yet.
---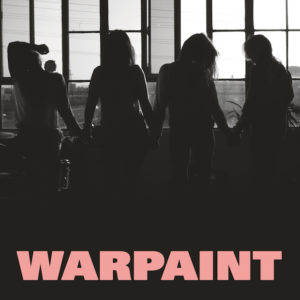 Warpaint – Heads Up
(Sept. 23; Rough Trade)
While Warpaint don't necessarily get any points for originality by naming their new single "New Song," they do earn plenty of accolades for making it so damn fun. With a highly danceable sound, it points to a direction a bit more fun than the dreamy, druggy and dreary sound of 2014's Warpaint, which was a bit of a grower. In any case, Warpaint wields some stunning sounds, and it's good to know that they can translate that attention to density to the dancefloor. If Heads Up harbors the darkness and dreaminess of past records, we're still most definitely in, but we're banking on some discoball jams when it arrives.
---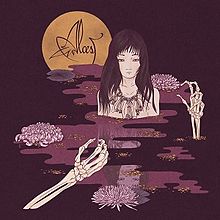 Alcest – Kodama
(Sept. 23; Prophecy)
On 2014's Shelter, Alcest shed most of the characteristics of their sound that could be considered "metal" in any way (and featured guest vocals from Slowdive's Neil Halstead, which was pretty cool actually). With Kodama, Alcest's central songwriter Neige is embracing heaviness of sorts once again, though Alcest's relationship to metal has always been complicated. First single "Oiseaux de Proie" is both as huge and as gorgeous as anything they've recorded in the past, and thus true to Alcest's fascinating, affecting cross section between joy and power.
---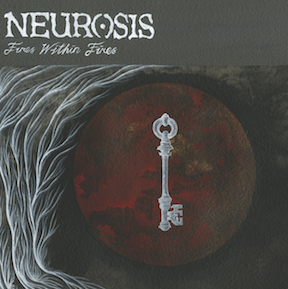 Neurosis – Fires Within Fires
(Sept. 23; Neurot)
Neurosis is on a schedule of releasing albums every four or five years or so, which makes Fires Within Fires essentially on schedule. But the fact that the intervals are always about the length of a presidential term still makes their arrival feel like a big fucking deal. Fires Within Fires follows 2012's Honor Found In Decay, which was a strong release in a catalog full of excellent albums. The band is once again recording with Steve Albini, who has captured their sound pretty powerfully in the past, and as such bodes well for how awe-inspiring and destructive this thing will likely be.
---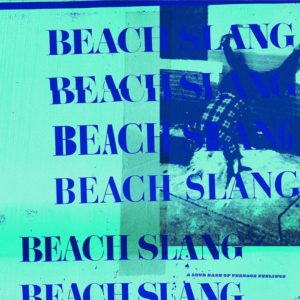 Beach Slang – A Loud Bash of Teenage Feelings
(Sept. 30; Polyvinyl)
It took less than a year for James Alex to write a follow-up to Beach Slang's Polyvinyl debut, The Things We Do To Find People Who Feel Like Us. But then again, that's not so hard to believe. Beach Slang's music is fast; it's urgent. It makes its statement quickly, emotionally and loudly and then gets right out of there. In fact, you might say a good way to describe the band's music is "a loud bash of teenage feelings." Fittingly, that ended up being the title of their new album, which sounds as thrilling as ever based on first single "Punks In a Disco Bar."
---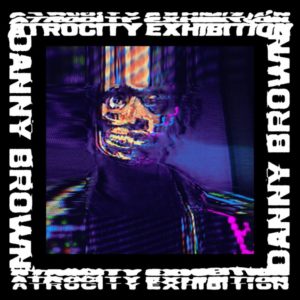 Danny Brown – Atrocity Exhibition
(Sept. 30; Warp)
Danny Brown's the kind of artist who's at his best when bucking convention and running wild without any constraints to rein him in. Hip-hop has plenty of hitmakers, but Brown's an iconoclast. So it's not entirely surprising—though certainly intriguing—that he'd end up releasing his new album via UK electronic outpost Warp. As such, early singles like the dystopian raunch of "Pneumonia" reveal a twisted kind of rap psychedelia this time around. That he'd name an album after a Ballard novel and a Joy Division song suggests that there are some bad trips to be had here, and we can't wait for the freakout.
---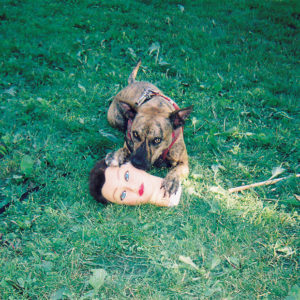 Joyce Manor – Cody
(Oct. 7; Epitaph)
We're not sure exactly what went wrong when we left Joyce Manor's Never Hungover Again off of our Top 50 Albums of 2014, but we can assure you we liked it a lot. The California punk band has a particular knack for two-minute explosions of melody and emotion, their music existing in some emo/punk/indie pop triangle that hits all the right notes and usually in such a short span of time that you have to hit play again immediately. "Fake I.D.", the first single from Cody, shows their Weezer influence pretty explicitly, which more or less means more of the angsty, tuneful Joyce Manor we can't get enough of.
---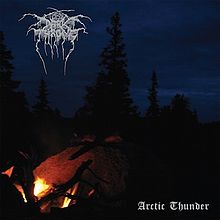 Darkthrone – Arctic Thunder
(Oct. 14; Peaceville)
It's an interesting coincidence that both Metallica and Darkthrone released new music the same week, if only to show how much more consistent the latter's been over the years. Metallica's first new song in five years (you know, after Lulu) was a pretty decent thrash metal song, but Darkthrone have been proving their cred well into the new millennium, as evidenced by the slow-mo (arctic) thunder of "Tundra Leech." They're sounding more like Celtic Frost than their earlier, lo-fi black metal records, and it suits them well. To Mega Therion, and beyond!
---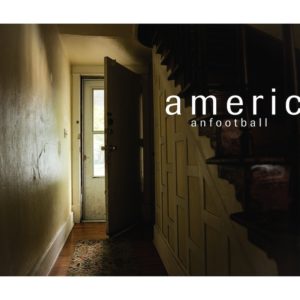 American Football – American Football
(Oct. 21; Polyvinyl)
You have to hand it to American Football. After 17 years of inactivity (save some reunion touring after a reissue of their one and only album in 2014), American Football are making their return to recorded music with an album that not only has the same name as the last one (which would also be their name) but a design aesthetic that makes it look essentially like the one that preceded it, albeit with some slightly different color schemes surrounding the architecture in focus. With that in mind, if the album were anything but dreamily gorgeous math-rock with finger-tapped riffs and intricate harmonies, it could only be a crushing disappointment.
---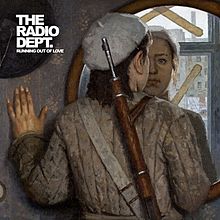 The Radio Dept. – Running Out of Love
(Oct. 21; Labrador)
Every time that The Radio Dept. emerges from hibernation, it seems a little more time has passed. They've never been what you might call prolific, though they're just now getting to four albums in 13 years. Their albums are always really good, however, sometimes to the degree that they're offended by what passes for decent on the radio (pay attention to the lyrics of "Heaven's On Fire"). Running Out of Love has been a long time coming since 2010's Clinging to a Scheme, but fans of sophisticated indie pop should be thankful they're returning to break up the soft-edged monotony.
---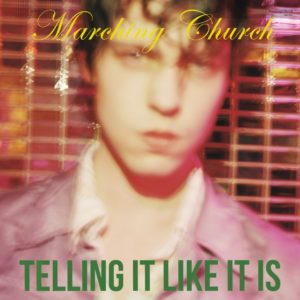 Marching Church – Telling It Like It Is
(Oct. 28; Sacred Bones)
Don't get me wrong, I would love nothing more than a new Iceage album—Plowing Into the Field of Love proved not just how far they've come but how much farther they could possibly continue. Yet since Elias Bender Rønnenfelt expanded his solo project into a full-size band, Marching Church has become even more interesting as a project. New single "Heart of Life" is a melodic and richly arranged piece of art pop that sheds essentially all of the aggression of Rønnenfelt's other band. It's actually quite lovely.
---
Sad13 – Slugger
(Nov. 11; Carpark)
Sadie Dupuis has proven herself one of today's best songwriters as the frontwoman for Speedy Ortiz, particularly with the haunting narratives of their last album Foil Deer. Which doesn't mean that a solo album necessarily seemed inevitable, but it is definitely happening, so then again maybe it was. Her first album is being released under the Sad13 moniker (her Twitter handle, for those who aren't following) and was recorded in a bedroom in a couple weeks. Expect wit, lyrical intimacy, social commentary and lots of unshakable hooks.
---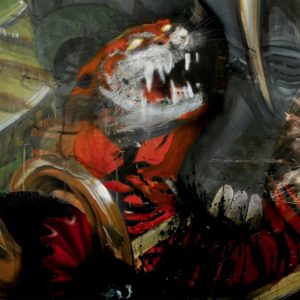 Sleigh Bells – Jessica Rabbit
(Nov. 11; Torn Clean/Sinderlyn)
A lot of the headlines that Sleigh Bells have been grabbing this year have been a result of some litigation with Demi Lovato over samples of their music used without permission. And, you know, they should probably get paid for that. They also happen to have more new music on the way, their fourth full-length dropping in November with what promises to be more deafeningly loud guitars, big pop hooks and an ever evolving melodic sensibility. They'll likely always be a little too aggressive for a pure pop crowd, but it's nice to know they'll be around ruffling feathers.
---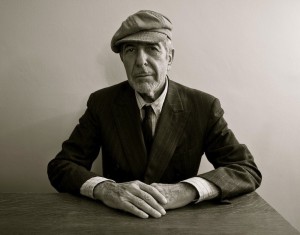 Leonard Cohen – You Want It Darker
(TBD; Columbia)
The headlines surrounding Leonard Cohen's latest album all seem to mention his age, which feels a little wrong in a way. Certainly, not that many musicians in their eighties are still so productive (Cohen's been on a solid new album every two years streak this decade), but Cohen's timeless, so he may as well also be ageless. His music has always existed in its own time and space, and while nothing from the album has been released (nor has the date been totally solidified), there's a safe bet on it being poetic, profound and beautiful.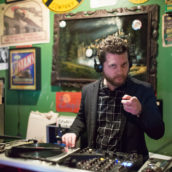 Jeff Terich
Jeff Terich is the founder and editor of Treble. He's been writing about music for 20 years and has been published at American Songwriter, Bandcamp Daily, Reverb, Spin, Stereogum, uDiscoverMusic, VinylMePlease and some others that he's forgetting right now. He's still not tired of it.