Year in Review 2016: Jackie Im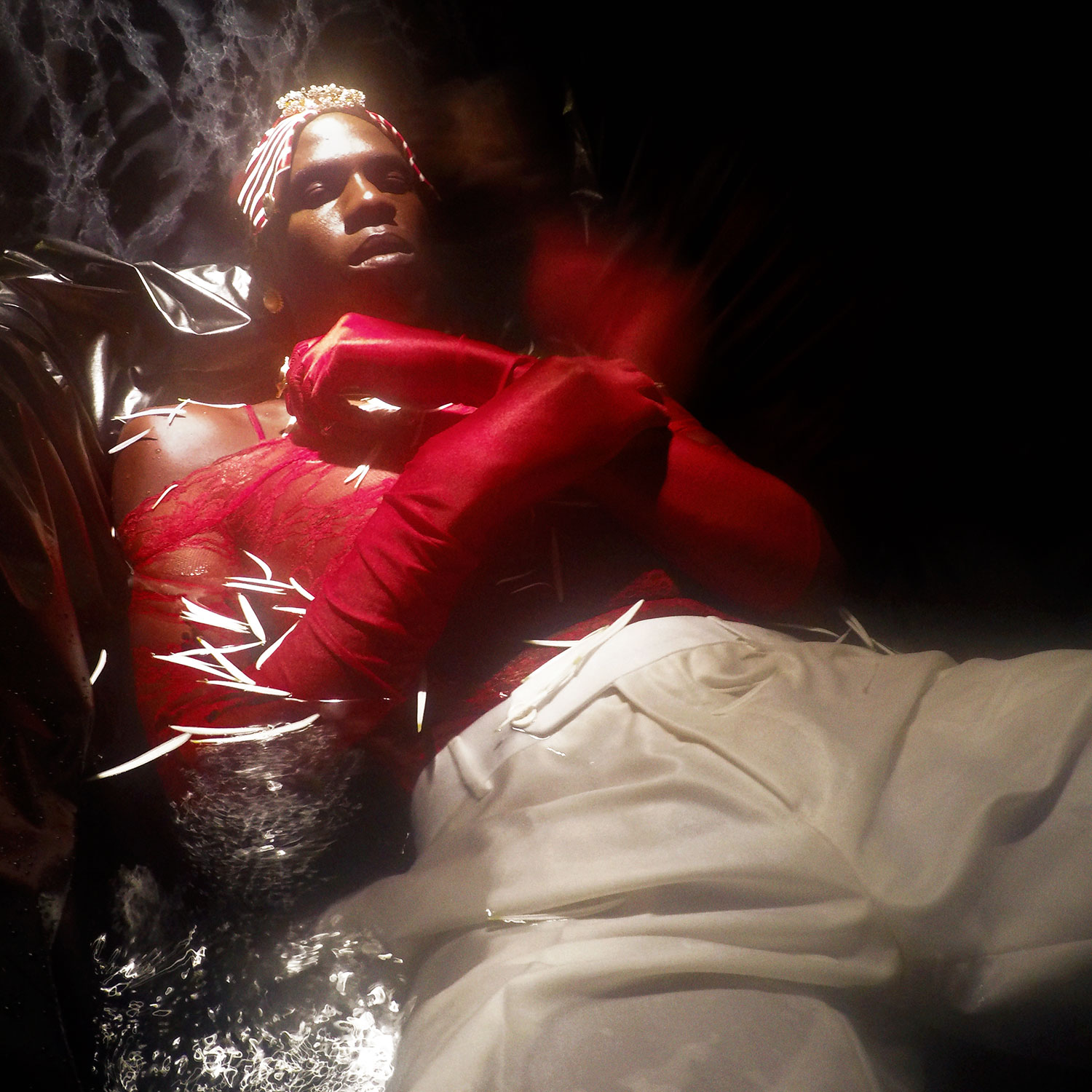 We're finishing up the year by giving the platform to individual writers to share some their top 10s and personal favorites of the Best Music of 2016. Today's highlights come from our hip-hop columnist Jackie Im.
Top 10 Tracks:
1. "Ultralight Beam" – Kanye West ft. Chance the Rapper, Kelly Price, The-Dream, Kirk Franklin
2. "Formation" – Beyonce
3. "Meditation" – Babyfather (ft. Arca)
4. "Cranes in the Sky" – Solange
5. "Needed Me" – Rihanna
6. "Blessings" – Chance the Rapper
7. "Downtown" – Jlin
8. "Urchin" – Arca
9. "Hello" – Erykah Badu
10. "Wyclef Jean" – Young Thug
Top 10 Albums:
1. A Seat at the Table – Solange
2. Lemonade – Beyonce
3. The Life of Pablo – Kanye West
4. BBF – Babyfather
5. Blonde – Frank Ocean
6. ANTI – Rihanna
7. Human Story 3 – James Ferraro
8. Coloring Book – Chance the Rapper
9. JEFFERY – Young Thug
10. Endless – Frank Ocean
What was your favorite music that didn't make Treble's lists?
I tend to binge my music listening, which means a lot of stuff falls through the cracks and two releases that I really did not spend enough time with initially but am now coming back to are Yves Tumor's Serpent Music and Mhysa's Hivemind EP. Both releases took my head to new and exhilarating places, and I'm so looking forward to more from both.
What was your favorite non-2016 discovery this year?
Not exactly a discovery but a reimmersion. This year I found myself listening to three things from the past: '70s era Isley Brothers, the entire Joni Mitchell catalog, and early Simon and Garfunkel. In a year of a lot of turmoil and uncertainty, these three really became an anchor for me.
What was your favorite musical moment of 2016?
My two favorite music moments are two wildly different acts and two wildly different experiences.
I've more or less stopped going to concerts in recent years. I've lost a lot of patience when it comes to crowds and I've become more engrossed with the idea of concerts as spectacles, which leads me to attend massive shows like Beyonce or Janet Jackson. Falling under that category was Kanye West's Life of Pablo Tour. My partner and I went—he, a big skeptic of large arena concerts—and had seats at the very top of the Oracle Arena; they invented the term "nosebleeds" for these seats. Below on the floor where the Warriors play, a massive crowd of people gathered below a suspended platform where West stood, by himself, performing for three hours. As the stage moved and tilted, the crowd moved along with it, lit by the lights below the stage. From so far away the effect was something akin to the zombies in World War Z, a swarm. But aside from the surreal experience of watching people move en masse, there was also this incredible sense of communion as nearly every single person in that arena sang and rapped along with West. The sheer volume of it was staggering and it culminated in a profound and bizarre sense of intimacy during "Ultralight Beam." Throughout the show West was commanding and after seeing the show, it made his subsequent hospitalization all the more understanding because for nights on end, he's doing the same thing, every night, for hours, and doing an incredible job.
My other favorite moment actually happened not too long ago. I run a gallery in the Bay Area and we were participating in an art fair in Miami. The fair had organized a series of parties and happy hours at a bar across the street from the fair venue called the Sand Bar, a bar with the floor covered with sand. On the first night, we came for happy hour and greeted with an amazing mix of psych rock, mod-era Brit Rock, grungy early rock and roll, bizarre novelties, and covers of well known songs in different languages. This disparate but incredibly good mix of songs came courtesy of a DJ set by Psychic TV's Edley ODowd and Genesis P-Orridge. Seeing the brilliant ODowd and P-Orridge in a half empty bar, the people with varying degrees of familiarity with either of them, was a surreal experience. Seeing your idols in close proximity is always pretty weird (see: every time I've been in the same room as Kim Gordon, actually no. It's too embarrassing), so having that be magnified by their excellently off kilter playlist, in a bar with sand on the floor, in Miami, OK. I'll take it.