Death chases after Mastodon in the new "Show Yourself" video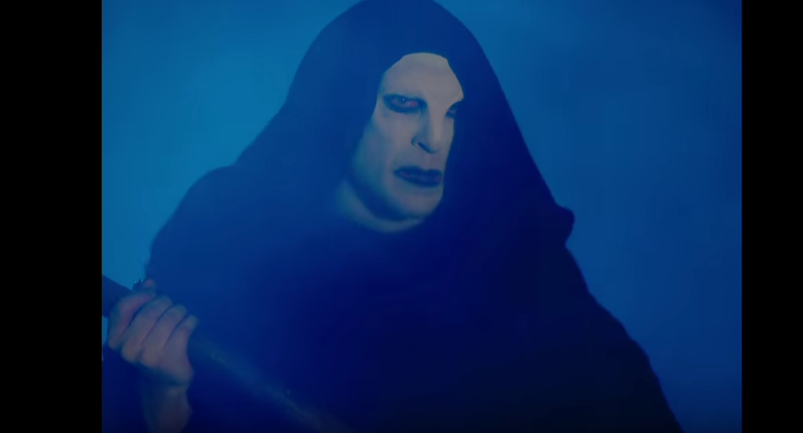 On March 31, Atlanta metal heroes Mastodon will release their new album, Empire of Sand via Reprise. They've already released a handful of tracks from the album, including "Andromeda" and "Sultan's Curse" (a recent pick for our best metal tracks of the month). Today, they've shared the first video from the album for the single "Show Yourself," directed by Robert Schober, who also directed their video for "Curl of the Burl" (from their album The Hunter) in 2011. The hilarious clip finds Death having kind of a rough day, trying to claim some souls but being rebuffed at every turn. But eventually he gets his revenge. It's hard out here for a Grim Reaper. Watch the amazing Mastodon "Show Yourself" video below.
Mastodon's first three albums, Remission, Leviathan and Blood Mountain, are featured on our list of 10 Essential Album Trilogies.