Shadow of the Horns: Director's Commentary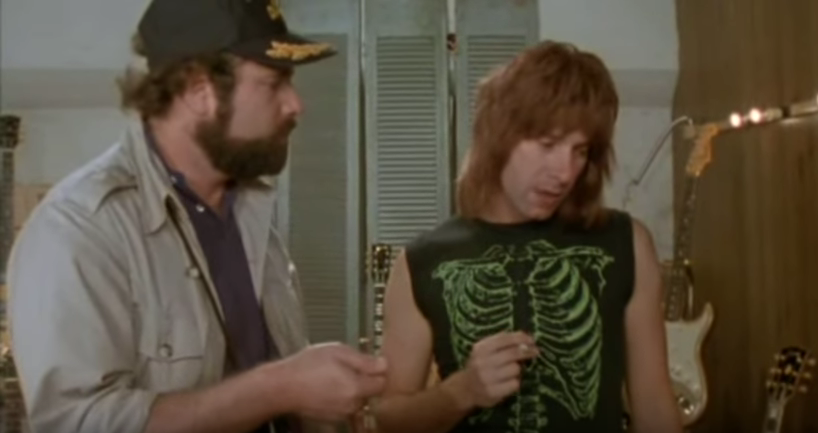 Last month, Treble published a list of the Top 66.6 Metal Albums of the Millennium. We chose a sort of arbitrary time to run it, but mostly we did it because there were already so many metal albums released in the past 17 years that we loved that it seemed like it'd only get harder as time went on. A lot of people really liked it. A lot of people really didn't like it. Most importantly, we had fun making it—so much fun that we actually made an addendum of 10 More of the Best Metal Albums of the Millennium, because there was still plenty to add.
A lot of the time when these types of lists run, they're cloaked in secrecy, like the Colonel's 11 herbs and spices. (One of them is definitely salt!) But because this feature sparked so much discussion—including in Invisible Oranges (thanks for the shout-out friends, but Ire Works rules!)—it seemed only right to be transparent and let everyone know how we did it. I should first state that Rolling Stone did something similar for Metal Insider when they released their list of the Top 100 Metal Albums of All Time. The difference is that ours was, arguably, more democratic and didn't feature any Avenged Sevenfold (that part isn't arguable—we didn't).
This is basically how we did it. Sometime during the summer I sent an email to all of Treble's contributors (there's a few dozen) and asked who'd be interested. There's about six of us that are pretty diehard metalheads, so that's who ended up participating. We each made a list of our 50 favorite metal albums of the past 17 years, after making an epic document of significant, recommended or favorite albums released in that time that could arguably be called metal. There weren't actually many arguments about what could be defined as metal; SunnO))) for instance could be defined as a drone band rather than metal, but they're heavy enough that they could have qualified.
Once the votes were in, the albums were tallied based on a simple points system, where someone's number one album was 50 points, number two would be 49 and so on. None of us had the same number one album, and by and large we all voted for pretty different sets of albums, which made the end results pretty interesting. Arguably we leaned heaviest on sludge, black and doom metal, with bits and pieces of various other genres sprinkled throughout. And it's not that we set out to avoid any particular genre, but it probably ended up that some of us liked certain prog metal albums more than others, etc. We had specific thrash metal and death metal favorites that maybe didn't lead us to a consensus, though we sure loved Carcass! And in the end, the idea wasn't to try to capture every last great album released in the past couple decades, it was to compile a list of records that represented the growth and innovation in metal, as well as the albums that endure (even though some of them aren't that old!). Just because an album didn't make the final tally doesn't mean it doesn't deserve to be there.
Because Mastodon, Neurosis and a couple other artists dominated the results, we imposed a two-album-per-artist rule. Then, to diversify the list a little, everybody picked one "honorable mention" to add to the end, which did broaden things a bit. In the end, it's a list we had fun doing and we hope everyone had fun reading, and ideally discovered a few new favorites. If not? Well, that's OK too. The fun thing about lists like this is that people inevitably won't agree, and in putting this out there we provoked a few others to make their own lists, which we liked! If the idea was to prove how much good metal was released since 2000, then everyone proved that point pretty well.
But that's pretty much it. It'll be the last metal list for a while, until Best of 2017 happens, which is admittedly pretty soon. But we worked hard on this, put it out there and had fun making the effort. We also knew some of you would hate it, but hey, who doesn't like a good social media argument?
Oh, I almost forgot to mention the most important rule: No fuckin' Nazis!
The best metal tracks of October 2017
With the Dead – "Isolation"
With the Dead apparently formed on Halloween of 2014, which is a fact awesome and ridiculous enough that it's worth repeating here. And let's be real here: October is definitely doom season. I've gone down this route before. With the Dead, who released their self titled album two years ago, are undisputed masters of unbearably heavy doom metal, with a guitar tone that could liquefy organs. Considering the band features members of Cathedral, Electric Wizard and Serpentine Path, that's not terribly surprising. All of those bands know how to turn doom metal into weaponry, and their recently released track "Isolation" is a slow yet totally fucked up dirge through toxic fuzz that kicks ass while moving at a snail's pace. This is doom metal, after all—you don't want to ruin a great groove by raising the tempo. But it's still about the sheer sound of it—the seemingly impossible filth 'n' crunch of it all. As YouTube commenter Charly Ryan put it, "once again prepare to shit through your nose!!"
from Love From With the Dead, out now (Rise Above)
Calques – "Galvanization"
Well, damn! Calques are not fucking around. This duo makes a hell of a menacing sound, which comes crashing through the gates at an absurd velocity on "Galvanization," the first track released from the Alabama band's upcoming Sentient Ruin release Civilizing. Not unlike Full of Hell's collaborations with The Body—but leaner—this two-man wrecking crew combine an unforgiving level of noise with some truly crusty hardcore. It's just filthy, wretched, disgusting-sounding metal and it's glorious. And just to add to the weird atmosphere the duo creates, the final two minutes of the track descend entirely into a noise breakdown that's both cool and unsettling. I'll take everything this nasty-sounding pair has to offer.
from Civilizing, out Nov. 1 (Sentient Ruin)
Low Estate – "The Rope"
Low Estate are named after a phrase in the bible, which also happened to be the title of the second album by highly underrated gothic alt-country outfit 16 Horsepower, which was enough to capture my interest, no matter how misleading a possible influence. But Low Estate don't disappoint, even if they showcase no semblance of the eerie Americana that band pioneered (well, except the name and the old-timey press photos…there's something there). Rather, Low Estate deal in intense, abrasive black metal that's unrelenting in its intensity. They don't follow an old-school path of black metal, however, instead infusing their relentless assault with the jagged melodicism of '90s-era noise rock. And given that the band features members of Sannhet, Orchid, Made Out of Babies and The Year Is One, there's a lot of ferocious talent on display here. It's the kind of gnarly, venomous pummel that's twisted enough to take a listener down a very dangerous rabbit hole.
from Covert Cult of Death, out Oct. 22 (The Flenser)
Spotlights – "What Is This? Where Are We?"
The roll-out of singles from Spotlights' sophomore album Seismic has been a long one, though for some reason never quite aligned just right with this column. Their last single, "What Is This? Where Are We?" premiered just after the last edition of this column ran, so I'm including it here, on the day of the album's release, because this band is amazing. An extremely heavy band that balances shoegaze with sludge and alt-rock (a la Failure), Spotlights understand the importance of melody, not to mention the hypnotic atmosphere that consumes their lengthy, powerful anthems. This is music for immersing yourself, putting on headphones and soaking in the details as the outside world disappears. Sure, it kicks ass, but that doesn't mean it can't also enchant.
from Seismic, out now (Ipecac)
Blut Aus Nord – "Apostasis"
The arrival of new Blut Aus Nord material is always cause for celebration. The French metal act has been releasing genre-expanding, breathtakingly intense records for more than 20 years, sometimes veering into more atmospheric shoegaze material, occasionally punishing industrial metal and otherwise. Three years after their last full-length, Blut Aus Nord have returned with "Apostasis," the first track to be released from their powerful, dark and harrowing new album, Deus Saultis Meae. It's a pretty good representation of the album's atmospheric horrors, its rhythmic complexities and death-metal rawness a strong accompaniment to the evil ambience that central songwriter and performer Vindisval has conjured up. The album's being released just a few days before Halloween, and with this track as a brief teaser, it should give you a good idea of just how terrifying this set of music is.
from Deus Salutis Meae, out Oct. 27 (Debemur Morti)
Piece by piece
The best metal albums of the month:
Acephalix's Decreation: It sounds corny to say that we're in something of a new death metal renaissance right now, but at the very least it's been a fertile period for some highly impressive collections of riffs and growls, particularly from the Bay Area. Acephalix is connected to two other excellent death metal bands going right now (Necrot, Vastum) though this central project is no different. Old-school aesthetics, modern production and timeless filth. (20 Buck Spin)
Big|Brave's Ardor: A sprawling, atmospheric and extremely slow-moving piece of music, Big|Brave's Ardor is not a metal album that offers anything close to instant gratification. But it also wouldn't be as interesting or beautiful if it did. It's the kind of record that requires close attention, perhaps even some level of meditation, to fully take in and appreciate. But boy, is it massive. (Southern Lord)
Celeste's Infidele(s): This French group is both artful and intense in ways that merge beautifully, with a back catalog that's yielded its share of sludgy, emotional black metal. Infidele(s) is more concise than its 2xLP predecessor, but still goes for some epic feats of screamo-informed metal surge. There's very little breathing room on this record, which escapes the typical ghoulish darkness and satanism of black metal in favor of something more human and highly affecting. (Denovali)
Spotlights' Seismic: I see no reason not to give double the love to this Brooklyn married duo, whose sound is much more massive than their limited personnel would suggest (though working with Isis' Aaron Harris adds a ringer to the project). Seismic is a huge album that's big on riffs, atmosphere, hooks and melody. It's extremely ambitious, though they definitely pull off what they're going for. It's out today, so seek it out in the brick and mortars. (Ipecac)
Chelsea Wolfe's Hiss Spun: Chelsea Wolfe has always been more metal adjacent than metal proper, though she's more or less crossed that line on her latest. It's produced by Kurt Ballou of Converge, which makes a pretty big difference, and the guitars are turned up to doom metal levels. It's loud, kickass stuff, and actually pretty damn catchy. This one's been on repeat for a while. (Sargent House)
***
OK, look, I didn't include Converge in my best tracks of the month this time around because I already did it twice and I realize three would be overkill. But we're looking at some Album of the Year-worthy stuff here, and their latest track "Reptilian" is a total beast and definitely the best one released from the album so far. So listen to it because it rules.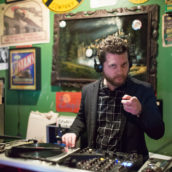 Jeff Terich
Jeff Terich is the founder and editor of Treble. He's been writing about music for 20 years and has been published at American Songwriter, Bandcamp Daily, Reverb, Spin, Stereogum, uDiscoverMusic, VinylMePlease and some others that he's forgetting right now. He's still not tired of it.