Yob, Exhorder, Agoraphobic Nosebleed to play Austin Terror Fest 2018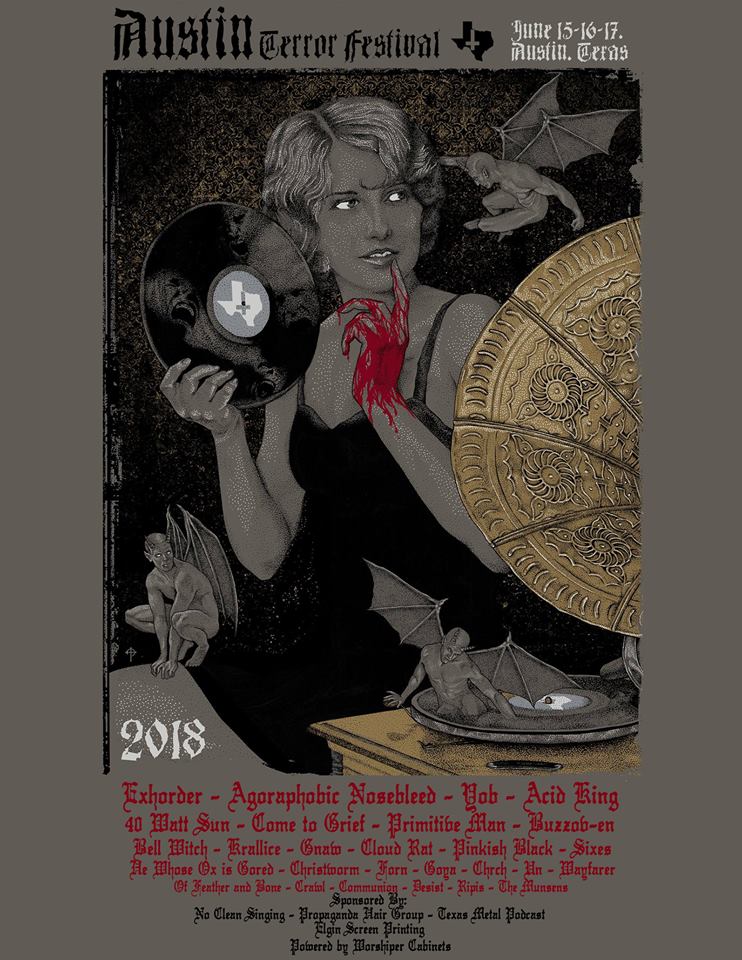 Austin Terror Fest returns to Austin Texas on June 15-17 at The Lost Well and Barracuda. The full lineup for the festival has just been revealed, and includes a good cross section of heavy music past and present. The Austin Terror Fest 2018 lineup includes New Orleans groove/thrash metal pioneers Exhorder, grindcore miscreants Agoraphobic Nosebleed, transcendent doom metal trio Yob, plus 40 Watt Sun, Bell Witch, Pinkish Black, Primitive Man, Krallice, Gnaw, Buzz-oven, Cloud Rat, Come to Grief, He Whose Ox is Gored, Un, Sixes, Of Feather and Bone, Acid King, Goya, CHRCH, Christworm, Crawl, Communion, Idre, Ripis, The Munsens, Wayfarer and Desist.
Worth pointing out: As of the time of this posting, the Facebook event page has 666 RSVPs. Metal AF.
Take a look at the poster for the festival above, and further info can be found at the Austin Terror Fest Facebook page.