10 Classic Song Opening Lines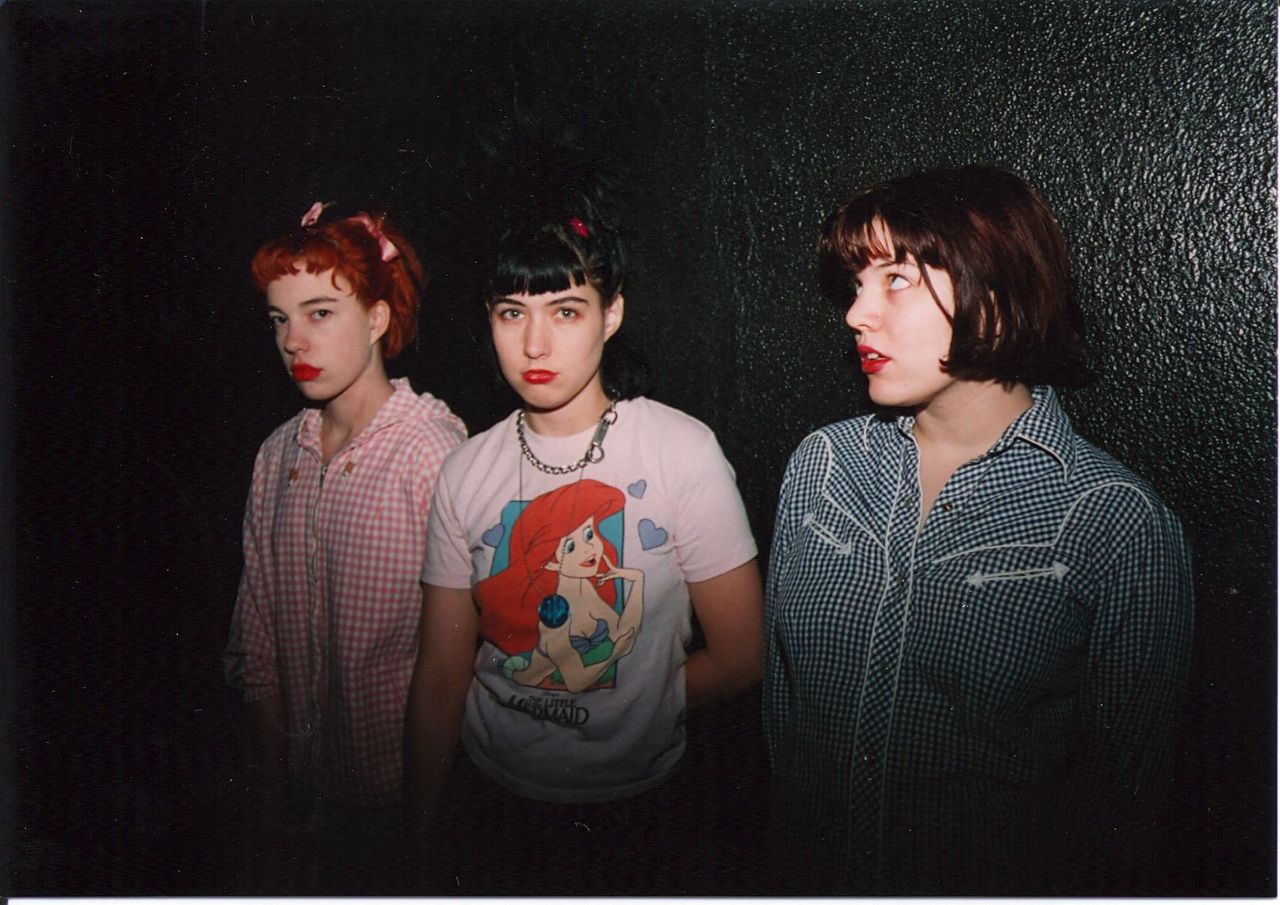 When it comes to the songs we love, there are a lot of ways they end up catching our attention. Sometimes it's a climactic drum intro. Sometimes it's a good hook. Sometimes it's a great riff. And sometimes, it's the opening lyric. Now, any of those qualities could end up producing a list of 100 items or more, but for the sake of putting together a quick and dirty set of favorites, we decided to settle on 10 of our favorite song opening lines. A lot of them go pretty far back, though there's a few recent additions. In any case, just one line is all it takes to know that you're in for something special.
---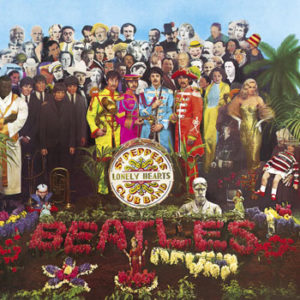 The Beatles – "A Day in the Life"
from Sgt. Pepper's Lonely Hearts Club Band
(1967; Apple)
"I read the news today, oh boy"
It's ironic that an ageless, timeless lyric such as "I read the news today, oh boy" should have a history steeped in static events. Tara Browne, heir to the Guinness fortune and friend of John Lennon and Paul McCartney, crashed his car on December 18, 1966 in Earls Court in England. One month later, Lennon happened upon the coroner's report in the Daily Mail, and he was struck by the story. The rest of the report (blowing his mind out, the crowd of people, not noticing the light had changed) was fictionalized, but it all started with something we still all do every day: reading the news (or the Facebook feed, as it were).
In that same newspaper, Lennon saw an article headlined, "The holes in our roads" about 4,000 holes in the road in Blackburn, Lancashire. Again, as is a songwriter's prerogative, he made the story his own, and the true meanings of all three of his verses have been speculated and debated argued over for over 40 years (including by McCartney himself). Even the "oh boy" can be contested: Excitement? Exasperation? Shock? The melody and delivery both misdirect. That was one heck of a day — reading the news, being inspired by unrelated articles, and composing one of the most iconic tunes in pop music history. – CG
---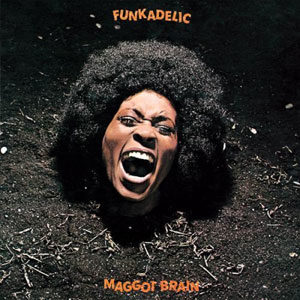 Funkadelic – "Maggot Brain"
from Maggot Brain
(1970; Westbound)
"Mother earth is pregnant for the third time/ For y'all have knocked her up"
There aren't that many lyrics in the opening title track to Funkadelic's psychedelic masterpiece, Maggot Brain. It's a long, mostly instrumental piece that wrenches a lot of emotion from Eddie Hazel's guitar playing, the style of which comes out of George Clinton's suggestion to play as if his mother had just died. But Clinton himself delivers the short opening soliloquy, sounding like some kind of intense, deity-like character. And when he says Mother Earth is pregnant for the third time, he's most likely referring to the Vietnam War (WWI and II being the first two, uh, pregnancies), and the state of the world being, as he puts it, "knocked up." It's ominous and dark, though there's a slight touch of humor in its darkness. But it's really just the opening speech of a long and epic psych odyssey. – JT
---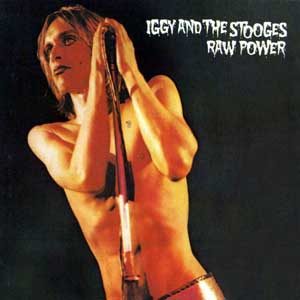 Iggy & The Stooges – "Search and Destroy"
from Raw Power
(1973; Columbia)
"I'm a streetwalking cheetah with a heart full of napalm"
Iggy Pop has always had a way with words. As the leader of The Stooges and as a solo artist, he's long been adept at balancing a poignant and timeless sense of angst with a totally base and enjoyable sleaze. He once wrote a song about tight pants! But he also captured Vietnam-era tumult concisely in the group's 1969 standout, "1969." "Search and Destroy" is more angst than sleaze, but it's born of nihilism more than socio-political concern. Pop puts himself in the position of being a one-man implement of destruction — "the runaway son of the nuclear A-bomb." But it's that first line that really stuns. Pop sounds dangerous — and it certainly helps that there's a loud-as-fuck onslaught of power chords behind him — but he's also a "streetwalking cheetah." And I'm not 100 percent sure of what that means exactly, but it doesn't dissuade me from thinking he's one badass mother… – JT
---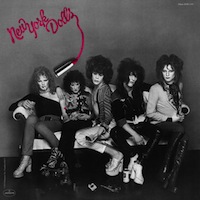 New York Dolls – "Looking for a Kiss"
from New York Dolls
(1973; Mercury)
"When I say I'm in love you best believe I'm in love/ L-U-V"
Just like every dude band in the 70's, the New York Dolls were out to get chicks, man, and they did it while dressed like chicks in true glam rock style. That doesn't mean they couldn't do a little wooing while they were looking to score, and that seems to be exactly what's happening with the opening line of "Looking for a Kiss." It kicks in with platform aficionado/frontman David Johansen cockily (and possibly drunkenly) spitting out "When I say I'm in love you best believe I'm in love, L-U-V" in what may be the worst spelling effort in music. At least that's what someone might think. Johansen, however, was actually quoting the opening line of another classic tune about having a powerful hankering for the soft, pillowy lips of a swoon-worthy lover, The Shangri-La's "Give Him a Great Big Kiss." This New York Doll's version of this opening line is a fixture of any special on 70's nostalgia and stands out for its playful irreverence, snotty punk delivery and quotability.  It makes being in L-U-V sound way more fun than being in love. – AZ
---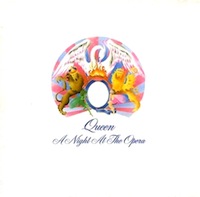 Queen – "Bohemian Rhapsody"
from A Night at the Opera
(1975; Elektra)
"Is this the real life, or is this just fantasy?"
There are countless ways to find supreme amazement in this world where one would think, "Is this the real life? Is this just fantasy?" That guy who went viral last year after being arrested and bursting into song knows what I'm talking about. But for all the law-abiding citizens out there, try sinking your toes into the sand of Miami's South Beach on a blistering warm day in January. Gaze upon the vast snow-peaked Rocky Mountains. Ponder the immensity of our solar system and beyond. Stand front-and-center at your favorite band's concert. If all else fails, simply put on A Night at the Opera and skip right to track 11 and let the classic opening line we all know wash over those eardrums eager to go somewhere where they've never been before – DP
---
Patti Smith – "Gloria"
from Horses
(1975; Arista)
"Jesus died for somebody's sins, but not mine"
There are a lot of ways in which Patti Smith makes Them's classic, garagey British invasion single "Gloria" entirely her own: the dramatic swagger, the histrionic vocal style, and of course the fact that it just rocks that much harder. But let's not forget that immortal opening line. Written as a reaction to her conservative Christian upbringing, Smith rejected the confines of organized religion and thus made this song not just one of the greatest cover versions of all time, but also one of the most defiant punk rock statements — and a few years before punk even entered the consciousness of the public at large. – JT
---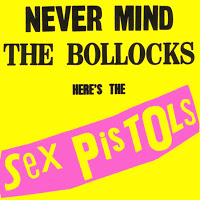 Sex Pistols – "Anarchy in the U.K."
from Never Mind the Bollocks, It's the Sex Pistols
(1977; Warner Bros.)
"I am an antichrist"
At first glance, one might assume that this opener was composed as a lead in for the second line, "I am an anarchist." After all, the latter more accurately introduces the title and overall theme of the song. But, in fact, it was the other way around. So, as Johnny Rotten lets loose his screech throughout "Anarchy in the U.K.", it's helpful to focus on this line as a representation for the devilish kind of mayhem he has in mind. One thing's for sure, this ain't your unionizing grandma's anarchism. Johnny wants to rampage. He wants to destroy. And there are probably no four words that can get that dissatisfaction and rage across better than the ones Johnny went with. – ATB
---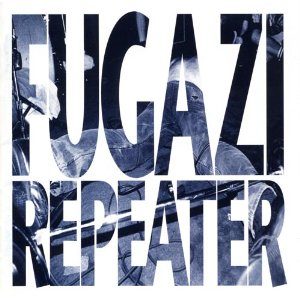 Fugazi – "Merchandise"
from Repeater
(1990; Dischord)
"When we have nothing left to give, there'll be no reason for us to live"
Ian MacKaye is not a wordy songwriter. From Minor Threat all the way through The Evens, his verses are straightforward and concise, and there's no era that better highlighted his talent for quick, yet pointed lyricism than the beginnings of Fugazi. Take "Merchandise," a dub-influenced punk anthem warning listeners of the political dangers of getting wrapped up in capitalist consumerism. Every line on this track is golden (I have the forearm tattoo to prove it) and MacKaye hits a home run as soon as he opens his mouth. But looking back, this line (and song) seem to foreshadow the eventual hiatus of the band. While together, Fugazi fought hard to make sure their music was not about purely gaining a profit (for anyone involved.) When they felt like they were done, they quit as quickly as they had begun. It wasn't a break-up based in conflict; Fugazi had simply given all they had to give. If that's not a real-life dedication to this opening line, I don't know what is. – ATB
---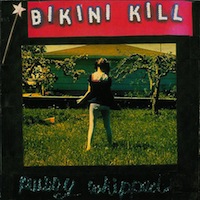 Bikini Kill – "Rebel Girl"
from Pussy Whipped
(1993; Kill Rock Stars)
"That girl thinks she's the queen of the neighborhood"
This week, we learned that Kathleen Hanna has proposed a collaboration with Miley Cyrus after Cyrus posted pictures of Hanna to Instagram from when she was playing with Bikini Kill. Now, given Cyrus' worldwide popularity, she could be seen as the "queen of the neighborhood" that Hanna is referencing in "Rebel Girl," the fist-pumping track from 1993's Pussy Whipped. Cyrus has been on a rebellious streak of late, and she can definitely sing, so this alliance with Hanna could be promising. In "Rebel Girl," Hanna sings about wanting to be best friends with a girl who has revolution when she talks, revolution when she walks, and who other people say might be a "dyke," but it doesn't matter; this girl is cool, and the queen of Hanna's world. She wants to try on her clothes. She wants to love her like a sister, be part of her revolution. Maybe Cyrus heard the surging guitar chorus of "Rebel Girl" and realized the revolution. Maybe Hanna and Cyrus are the queens of each other's worlds? – JJM
---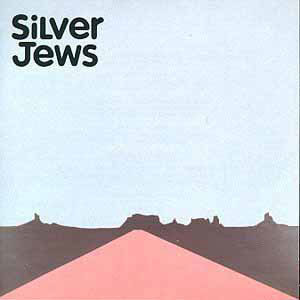 Silver Jews – "Random Rules"
from American Water
(1998; Drag City)
"In 1984 I was  hospitalized for approaching perfection"
Sometimes the best lines are the funniest ones. Sometimes they're the most poignant. And sometimes they're the most brutally honest. This first line from the leadoff track on Silver Jews' American Water is all three. David Berman spends a lot of the song singing about things that don't really make a lot of sense on the surface ("Broken and smokin' where the infrared deer plunge in the digital snake" – huh?). But the protagonist of the song is spending his youth (Berman would have been around 18 at the time), getting drunk and having promiscuous sex in Europe. It's young-adult utopia in a sense. But it won't last. And there's a sadness deep inside this line, which at first sounds like a joke: It's probably not going to get any better than this, and the recovery period is bound to be a little rough. – JT
You might also like: