The Bible: An Epic Playlist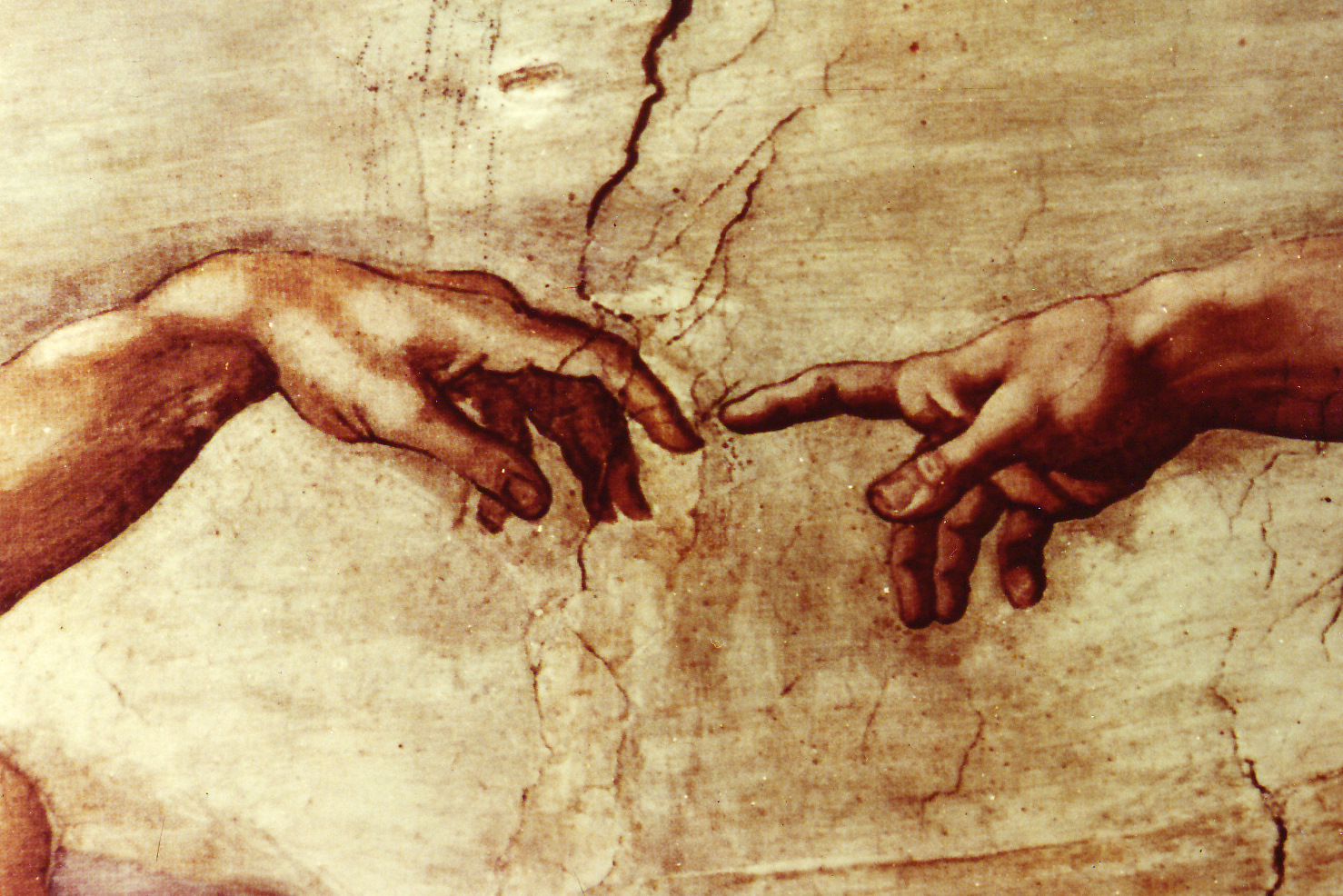 This week, the world has entered a holy season. Some are celebrating Passover with their families, others will be heading to mass for Good Friday and Easter Sunday. And all around, the Good Book will have a lot of its pages earmarked and its passages read aloud. None of which has much of anything to do with a website that covers underground and popular music — this is true.
But sometime around another holiday rooted in faith — Christmas — we were struck by a bolt of inspiration, one unlikely to be divine in nature. While the Bible has been the source of inspiration for goodness and charity in humankind, it's also a great literary source, having inspired many a great novelist — or songwriter. Go back through the volumes of records on your shelves and you'll find the sacred word interwoven in many of your favorite artists. Dylan, Nick Cave, Patti Smith, and most definitely U2. But it goes much deeper than that. As we began this project, we began to hear Biblical verses and references in countless songs, more than we could ever hope to catalog.
So in our quest — a hopelessly ambitious one at that — to create an epic playlist that follows the books of the Bible, we made the cutoff 46 songs: the number of books in the Catholic Old Testament. And we cover a lot of ground — metal, hip-hop, rock, folk, reggae. It's a big tent. Keep in mind, this is an examination of some allegorically rich material, rather than an endorsement of its messages. But there's no denying the Bible has played a pretty big role in popular music. So put your hands together for our Epic Bible Playlist.
From Genesis…
Talk Talk – "Eden"
from Spirit of Eden (1988; EMI)
[Genesis 2-3] The Old Testament begins with the story of creation: God created the heavens and the earth — untamed and shapeless — and said "Let there be light." He creates humankind in his image, and his creation — Adam — is to live in Eden, but not eat of its forbidden fruit and all that stuff that he ended up doing anyway. Some people! You don't necessarily get all of that from Mark Hollis' lyrics in "Eden," which are ambiguous as his verses often were during this late period in the band's development. The song structure, however, builds from a kind of ether, swelling up into a boom of life not unlike that of God clapping his hands together. It's an interesting kind of allusion — evocative, without being direct. – Jeff Terich
The Hold Steady – "Cattle and The Creeping Things"
from Separation Sunday (2005; Frenchkiss)
[Genesis 2:16-17; Exodus; Revelation] "
Pretty sure I heard this one before
," might as well be the relapser's mantra. It's a phrase that's uttered several times in "Cattle and the Creeping Things" and for good reason. Its characters are staving off sobriety's sunlight in the confines of some sleazy, booze-soaked hole in the wall. Sure, they've gone to rehab but the promises of friendship and salvation have all been hollowed out by their redundancy. Luckily, this rather bleak subject matter is offset by a seductive groove and more than a handful of sarcastic quips. After all, if Cain and Abel are still causing trouble then what hope is there for two struggling drifters? – Dakota Foss
Bloc Party – "Cain Said to Abel"
B-side from the "I Still Remember" single (2007; Wichita)
[Genesis 4:8] "Cain Said to Abel," probably the best track left on the cutting floor of Bloc Party's
A
Weekend In The City
, finds its narrator reflecting on its titular brothers, Cain and Abel. The brothers, sons of Adam and Eve, were supposedly the first murderer (Cain) and murder victim (Abel) of all time; when God began to favor Abel, Cain said to Abel, "'Let's go out to the wilderness.' When they were outside in the fields, Cain attacked his brother Abel and killed him." Keke's lyrics on this track don't completely duplicate the brothers' story; rather the narrator uses the story as a means of reflecting on his own self-obsessed sin. – A.T. Bossenger
Queen – "The Prophet's Song"
from A Night at the Opera (1975; EMI)
[Genesis 7] Hollywood's recent obsession with doomsday scenarios, specifically surviving a flood in blockbusters such as
2012
and
Noah
can be a hit (latter) or miss (former), but Queen brings the power of this image to sound in an epic eight-minute masterpiece. "The Prophets Song" was based on a dream Brain May had while suffering from hepatitis, but correlating with the biblical account of Noah's flood (Genesis 7) adds to its powerful mystic. "
Beware the storm that gathers here/ Listen to the wise man
." – Dan Pritchett
10,000 Maniacs – "Noah's Dove"
from Our Time In Eden (1992; )
[Genesis 8:11] The opening cut on Natalie Merchant's final album with 10,000 Maniacs is a song about a innocent whose life has turned into lies and corruption. It's all seen in contrast to "the pure eyes of Noah's dove" — a reference to bird released to survey the post-flood earth and, in the stories at least, humanity's first second chance. – Stephen Chupaska
Toy Matinee – "Last Plane Out"
from Toy Matinee (1990; Reprise)
[Genesis 18 & 19] The short-yet-prolific career of LA-based songwriter Kevin Gilbert was guided by depression and disappointment of biblical proportions, but "Last Plane Out," his first single with progressive pop-rockers Toy Matinee went as far as to compare modern America to the legendary sinners of Sodom. The groovy track speaks from the perspective of a self-aware narrator who is enjoying a lifestyle of sin and debauchery yet "
hopes for passage on the last plane out
." Its tongue-in-cheek societal critique is so strong that many radio stations initially promoted the band as Christian radio rock. "
So we've kept the good ol' vices/ and labored to invent a few/ with cake in vulgar surplus/ we can have it and eat it, too
." – A.T. Bossenger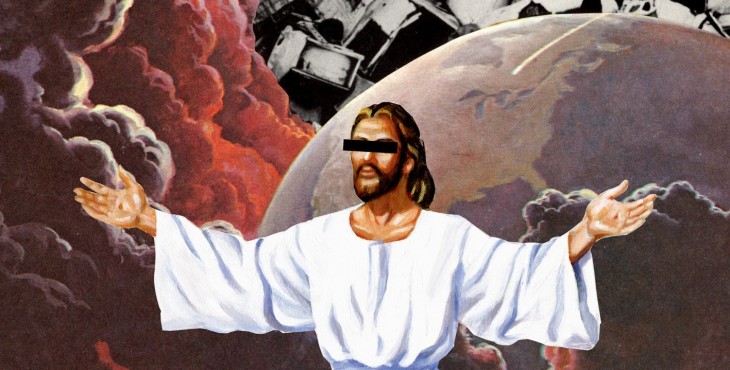 The Thermals – "Pillar of Salt"
from The Body, The Blood, The Machine (2006; Sub Pop)
[Genesis 18 & 19] When you think of it, Sodom — a city full of sinners so egregious that God is forced to smite them — is pretty damn rock'n'roll. So, it's no surprise that the reference pops up in the last couple decades of underground rock tunes. Still, no other track really offers the in-depth exploration of the story that the Thermals do on 2006's "Pillar of Salt." Over a spunky punk-rock riff, Hutch Harris chants a play-by-play of Genesis Chapter 19 from the perspective of a family from Sodom (most likely Lot's), yelping "
We built too many walls/ yeah we built too many walls/ Now we've gotta run/ a giant fist is out to crush us
." In the Thermals' version, we don't quite make it to the story's finale, but chances are it doesn't end well. – A.T. Bossenger
Bob Dylan – "Highway 61 Revisited"
from Highway 61 Revisited (1965; Columbia)
[Exodus 22:5-8] Leave it to a '60s Boho troubadour to answer God's command by saying, "
Man, you must be puttin' me on
." But in context, what God asked Abraham to do in the book of Genesis is pretty fucked up: offer up your son Isaac as a sacrifice. In case you haven't studied up in a while, the God of the Old Testament is pretty vengeful and mean and didn't really live up to the idea of a benevolent deity. He smote and sacrificed and turned people into pillars of salt. But, you know, that description of God actually makes for a more interesting pop music figure — particularly when it allows Dylan to plug in and rock out. – Jeff Terich
Pusha T – "Exodus 23:1"
(2012; G.O.O.D. Music)
[Exodus 23:1] In The Bible, the actual verse of Exodus 23:1 reads: "You shall not spread a false report. You shall not join hands with a wicked man to be a malicious witness." Part of the irony of the title to this track is that it has to do with Drake and YMCMB crew, where Pusha T may or may not be spreading false reports of disses aimed directly at them. Pusha is able to weave a convincing tale in an eloquent way. You could spend hours analyzing the references made against Drake ("
You can't fly without your wings/You get it
"), Weezy ("
Them niggas using you as pawn
") and Birdman ("
That's signed to three niggas, now that's bad luck
"). This track hits hard, not just from the beats, but it even elicited a malicious tweet from Lil Wayne. Whether or not a false report, it managed to spark another beef that's served well done. – Giovanni Martinez
Desmond Dekker and the Aces – "Israelites"
from The Israelites (1969; Uni)
[Exodus] The works of the Bible have found their way into many a reggae song, primarily due to Rastafarian connections and interpretations with Christian theology, though Desmond Dekker's 1968 hit single "Israelites" seems even simpler than that when you get down to it. Combining Jamaica's rude boy culture with Rastafarianism, Dekker's protagonist compares his hard-luck life to the plight of the Israelites: "
Get up in the morning slaving for bread, sir/ So that every mouth can be fed/ Poor mi Israelites
." It doesn't get much deeper into the Exodus story than that — no Pharaohs or plagues, anyhow — but even in a simple phrase, the allusion speaks volumes. – Jeff Terich
Vampire Weekend – "Ya Hey"
from Modern Vampires of the City (2013; XL)
[Exodus; various Old Testament books] A lot of songs reference the stories of the Bible; this list should be evidence enough of that. Vampire Weekend's "Ya Hey," however, serves as a capstone to a long list of biblical/religious references made throughout their excellent third record
Modern Vampires of the City
. In it, the narrator speaks to God directly, dolling out references to the old testament as he explains why he could never fully commit himself to the deity in question, regardless of their existence. It's a heavy piece, but a beautiful one as well, as Vampire Weekend combines an otherworldly aesthetic and a world music feel with their usual quirky charm. "
The Motherland don't love you/ The Fatherland don't love you/ So why love anything
?" – A.T. Bossenger
The Notorious B.I.G. — "Ten Crack Commandments"
from Life After Death (1997; BadBoy)
[Exodus 20:1-17] "
There's rules to this shit, I wrote me a manual
." Exodus 20 begins to describe how the Israelites, being led by Moses from slavery in Egypt, were to live correctly and in His good graces on their trek to the Promised Land and forever after. You know, the big stuff — like no other gods, no coveting, no murder. Biggie recast that Biblical code in his own 10-point plan for the trap game, including sage advice such as not mixing business and family, not getting high on your own supply, and not keeping evidence on your person. Sadly, the promise of merely surviving was ultimately as elusive for him as the land of Israel was for Moses himself. – Adam Blyweiss