Bear In Heaven : Time Is Over One Day Old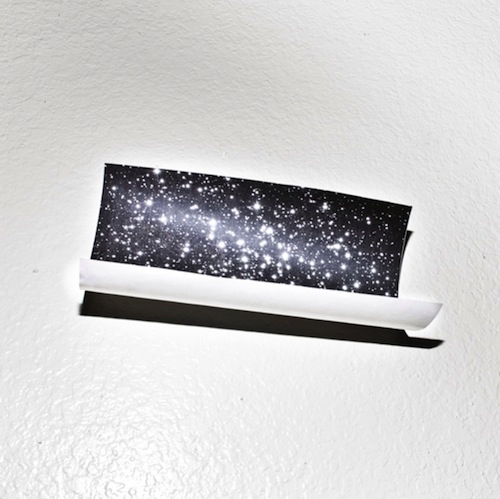 Bear in Heaven slip into Time Is Over One Day Old this August with the timely track "Autumn" as though in anticipation of that twilit, in-between season. Forget sun-soaked summer records — the group's most recent offering is all over that ethereal, half-light slow descent into winter. It fits. The kind of music they make — sweeping, epic numbers whose proper fit would seem to be over the opening montage of a Hollywood film — is introspective and loaded with the sorts of instrumental and vocal combinations that tear down the walls that separate reality from fantasy.
"They Dream," for instance, begins with a particularly psychedelic, drug-induced soundscape comprised of synths and ambient noise. This vista is accentuated by lead vocalist and mainstay band member Jon Philpot's submerged vocals, which balance just on the threshold of where the human ear can discern what's being said. It doesn't matter, anyway — this track should feel like a dream. That hazy concept is exactly what Philpot and his bandmates, Adam Willis and Jason Nazary, seem to be going for. About two-and-half minutes in, the song takes a sharp-turn, changing course and evolving into a slow-tempo groove. Philpot's croon rests on top of the mix where it muses on love between a mysterious, unnamed him and her. This weightless slow-jam is a counterbalance to the first half of the song, softly closing things down like a stereotypical '80s music video drenched in spacey synths and shot through Vaseline-slathered camera lenses.
As with with previous albums like Beast Rest Forth Mouth and I Love You It's Cool, Time Is Over One Day Old manages to cast an auditory environment that makes listeners feel like strangers in a strange land. The landscape is foreign and weird. On canvas, it would look like a wash of brilliant and muted colors with nothing very discernible to orient yourself with. Even Philpot's voice has an otherworldly hue to it that rejects anchors or familiarity. In fact, it might be fitting hearing it come out of Greedo during the Mos Eisley Cantina scene with Han Solo. Not that Philpot's voice sounds like the actual voice that comes out of Greedo. But let's just say that there's a sharpness, an edge, to his tone that doesn't lie easy on the ear. That's the overall charm of Bear in Heaven. The music is alluring with its powerful, intricate synth stacks and pounding drum beats, but at the core it's made to jumble up the status quo. Here, down is up and up is down. So. Bring your gravity boots. You'll need them.
Similar Albums:


Yeasayer – Odd Blood


Volcano Choir – Repave


Foals – Total Life Forever