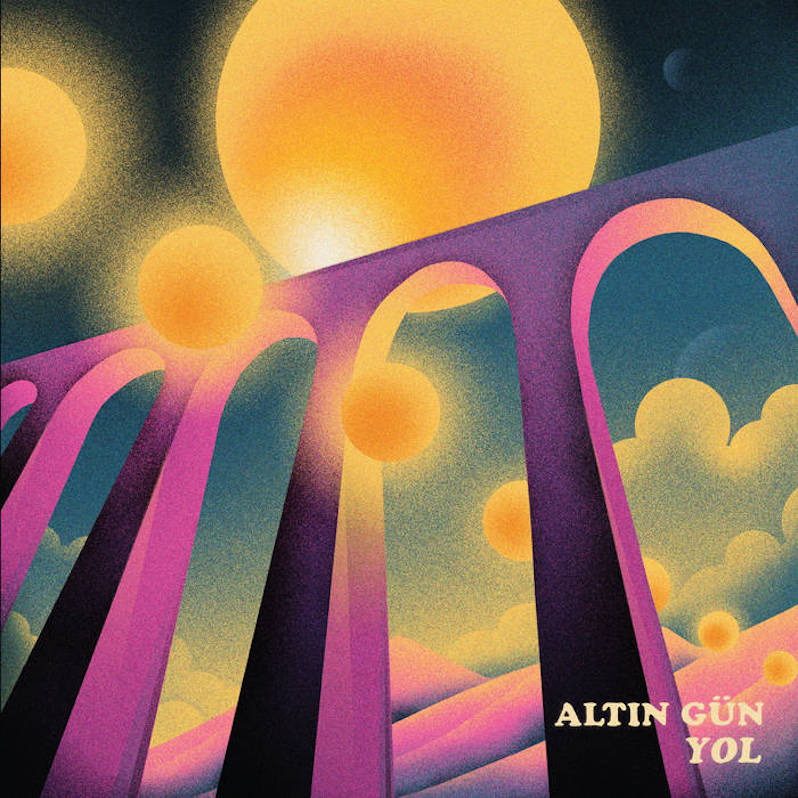 Altin Gün's style could be described as a nostalgic approach to making world music. Essentially, they are resurrecting a lost, forgotten sound from a part of the globe outside of the Western canon of mainstream pop music. A crate-digging culture has led to an unearthing of lost, exotic gems, and in turn, bands who take influence from this exotica. Thanks to labels such as Strut, Analog Africa and Soul Jazz Records, more compilations of scarcely documented musical movements as various as Somalian disco and Venezuelan avant-rock are being unearthed, while Altin Gün employs similarly eclectic global influences in pursuit of something new.
The Amsterdam group follow up their Grammy-nominated 2019 LP Gece with another fine selection of psychedelic pop and vibrant funk with Turkish folk influences. The five-piece (whose name translates as "Golden Day") were founded by Dutch bassist Jasper Verhulst in 2016, when his love of Turkish music deepened after an inspiring trip to Istanbul. Their latest album Yol (Road)—which emerged from home demos recorded in isolation—leaves the listener with a yearning for the discotheque. 
Now, Altın Gün are not the first group to take advantage of a recent taste for exotica. Look at the success of Belarusian coldwave trio Molchat Doma, who took their cues from obscure 1980s Russian rock bands like Kino. Or beloved Texans Khruangbin, who roam the untrammelled roads mapped out by an overlooked 1960s movement in Thai funk and soul.  
The Turkish language lends itself surprisingly well to funky music. Its natural cadences meld beautifully with the meandering exuberance of a groove. Bursting with synthesized lusciousness, "Ordunun Dereleri" is a cinematic opener to an album that sounds as familiar as it does fresh and new. The distinctive sound of the cult synthesiser, the Omnichord, shines through on various tracks, namely "Yüce Dağ Başında," which is suffused with the pristine chic of '80s French disco (and a stylish music video to match). Later on, tracks like "Kara Toprak" reach for an Isaac Hayes level of soulful sophistication.
This increased hunger for exoticized sounds and lost classics is symptomatic of an era ruled by streaming services. We have everything we could possibly want, musically, at our fingertips—a prospect as thrilling as it is dispiriting. There are only so many Anatolian funk records to go around, so the time has come to start making new ones, and with modern production techniques. At times, Altın Gün can feel like another algorithm-friendly addition to your playlist of chilled tropical "vibes." But that isn't necessarily a bad thing.
---
Label: ATO
Year: 2021
---
Similar Albums: