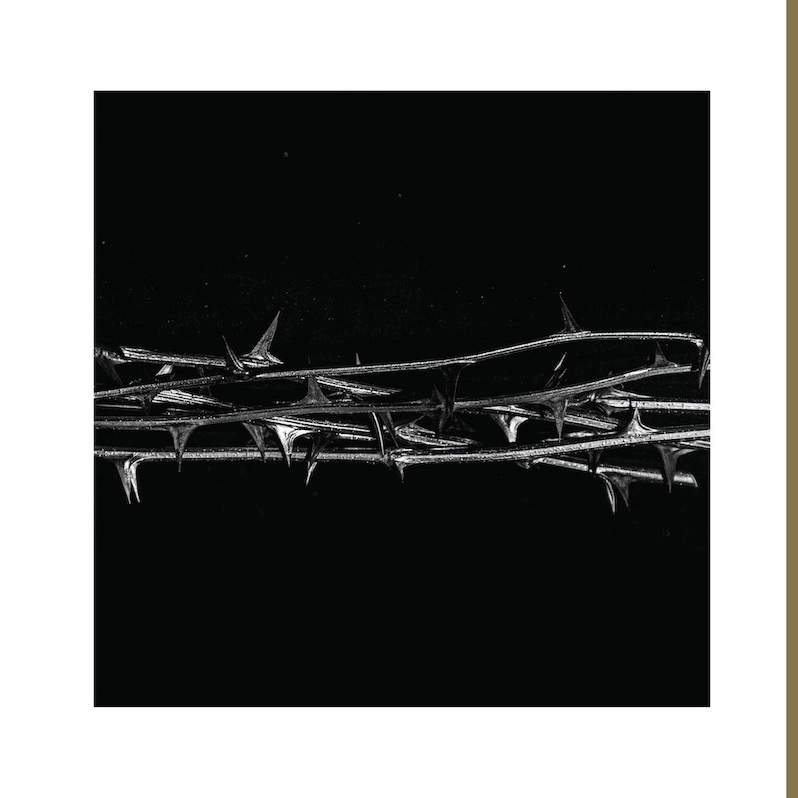 Amenra are going through changes. On the Belgian metal group's fifth album, they've taken to expanding their stylistic palette, including adding the vocals of Oathbreaker's Caro Tanghe, whose voice fills in the blanks similar to Jarboe's contributions to Swans. Likewise, the band's lyrics are sung in Flemish for the entirety of an album for the first time in their career. Yet the band are evolving in other ways as well, such as taking more inspiration from the Flemish folk storytelling traditions, which is where the change actually affects what they do stylistically. Not that they're becoming folk metal and penning sea shanties. The atmosphere remains dark and melancholy even when veering off into these more bardic passages, which sprawl on through the atmosphere throughout. 
The storytelling approach taken on De Doorn leads to a stage being set toward a less direct approach that sometimes slows the momentum, which might be a bit of an adjustment for a band with a live presence such as Amenra's. On the tour behind their outstanding 2017 album Mass VI, they opened for Yob and Voivod, and the fact that they blew both bands off the stage speaks to their tremendous ability as a band. They set the bar high, as they have proven themselves on stage and in the studio in equal measure. Though on De Doorn, their experimental tendencies take them through some curious detours.
These segments of spoken word that crop up on this album might not translate well live, but on at least one song here, "De Evenmens," there's no hesitation—Amenra simply come in crushing. Of course, while there's more space and more spoken interludes, the heavy moments on the album are as crushing as ever. The bass playing is wonderful, so punishing it allows for the guitar to focus more on dissonant melodies, while Colin van Eeckhart's clean vocals have greatly improved, with a proper projection behind his delivery. They find a balance of atmosphere and song writing on "Het Gloren," a sprawling 11-minute song that doesn't feel as if it has much in the way of bloat if any.
In art there is no right or wrong, but rather what's effective or ineffective, and I am not sure dedicating six and a half minutes of a 12-minute song to spoken word, as they do on "Voor Immer," is the most effective use of the band's time. A more engaging listen might have been to close the album with a more concise seven minutes of music—which, I should add, are stunning. Amenra are at their most potent when locked in on the weighty grooves that allow them to sound their most powerful. Yet the band's use of a wide range of dynamics to expand their sonic horizons is leading them to more interesting places overall. De Doorn puts into place elements that will only bring about even greater things in the future, and here they are simply charting the path forward.
---
Label: Relapse
Year: 2021
---
Similar Albums: