Armand Hammer – We Buy Diabetic Test Strips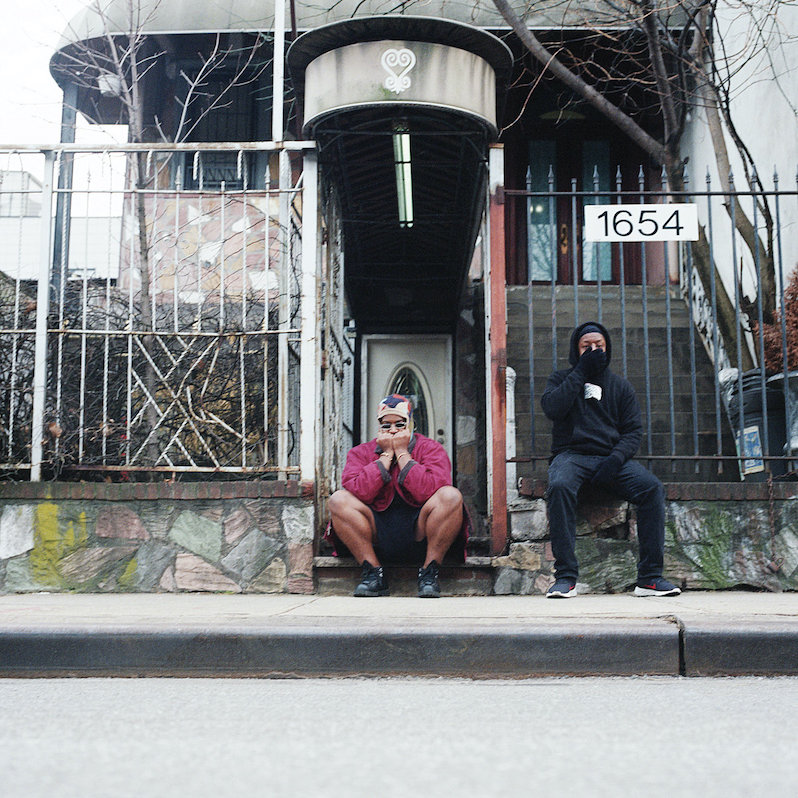 The musical space that Armand Hammer have carved out over the past decade is sprawling, a complex arena of their own making. The hip-hop duo has welcomed a long list of contributors and collaborators in helping to shape the landscape, whether it's a guest emcee on one track or a producer behind the boards on an entire album, like The Alchemist building a rich and eerie sound world on 2021's Haram. Yet this realm is wholly their own—a darkly intricate approach to hip-hop that carries a uniquely labyrinthine sensibility, twisting through biographical details, geopolitics and mesmerizing, unconventional production styles. There have perhaps been rappers with a similar ethos as Elucid and billy woods, but few that actually sound quite like them.
After 10 years, plus another decade of solo releases apiece, nobody would necessarily expect something so straightforward as party music from Armand Hammer. Their latest, We Buy Diabetic Test Strips, is the first album of theirs that could be described as such, though not in the way you're thinking; queue up the harsh clanging of the DJ Haram-produced "Trauma Mic" next time you grab the aux cord at your own peril. To the contrary, it's an Armand Hammer that emphasizes community above all, its double-album length making room for a long list of collaborators, including Pink Siifu, Curly Castro, Junglepussy and Pierce Jordan of hardcore outfit Soul Glo, under his Moneynicca alias. Adding to that sense of collaboration and camaraderie is Test Strips' status as the first of their albums to feature arrangements from live musicians—including Max Heath of Child Actor, bassist Adi Meyerson, former Black Dice/Lightning Bolt noisemaker Hisham Bharoocha and Sons of Kemet/The Comet Is Coming's Shabaka Hutchings. (Marimba/vibraphonist Jane Boxall and guitarist Abdul Hakim Bilal were recorded in separate sessions.) "Being in the room quietly watching four people fumble around each other's sonic worlds before finally locking into a solid groove was a clear and obvious magical moment for me," said Elucid in a statement, reflecting on the sorcery in the studio.
More than any other Armand Hammer album, there's an anything-goes eclecticism that feels uniquely grand and expansive, extending from the wide range of aesthetics and perspectives at play. Part of that can be attributed to the album's length at a little under an hour (still shorter than woods' 2012 album History Will Absolve Me). But more than that, Elucid and woods feel like they're conjuring up a vibrant chemistry here that pulls them into wildly different directions with each song, flexing their capabilities not just as artists but as curators. JPEGMAFIA begins the album with his backward loops on "Landlines," dropping the listener into a surrealist terrain that melts into his vaporous bloops and breaks on "Woke Up and Asked Siri How I'm Gonna Die." Marimba-tickled exotica bleeds into surging synth-jazz on Preservation's "I Keep a Mirror In My Pocket," disembodied voices call out against a frantic rhythm on El-P's dizzying "The Gods Must Be Crazy," and scratchy wah-wah and cascading piano tumble over the precipice of every measure on Steel Tipped Dove and Messiah Musik's "Y'all Can't Stand Right Here." If there's one aesthetic that ties everything together, it's a playful kind of disorientation—no direction ever feels too safe or too well-worn.
The addition of richer, lusher, even noisier sounds serve to provide a rigorous foundation for a pair of rappers whose skill with a turn of phrase can leave you feeling off balance. Amid the industrial clang of "Trauma Mic," woods cocks an eyebrow at too-eager emcees ("Brother dropped a new project every month/Got the nerve to ask if I peeped it"), while on the spacey "Total Recall," Elucid turns Sun Ra's "Nuclear War" upside down in a declaration of minding your own damn business: "When they push that button, your ass gotta go." "The Flexible Unreality of Time and Memory" finds woods offers a similar perspective on keeping a level of protection over his actions and reputation, commanding, "Speak to me like it's a court of law/Strike the record if it's not something you did or saw/My record spin like a bandsaw/My record speaks for itself, don't try to add on." Even on "Niggardly," in indicting petty adversaries not worth the time of day, woods underlines his integrity—he won't even give up so much as "bad energy."
The most ambitious Armand Hammer album is always the latest to leave the pressing plant, and We Buy Diabetic Test Strips is no different in that regard. But the scope of it feels even bigger and farther reaching, perhaps an intentional parallel with the fact that it's the first to be released not through their own Backwoodz label but the higher profile indie label Fat Possum (also home to collaborator El-P and soul legend Al Green). DIY's brought the duo pretty far on this journey, but they've never entirely done it alone. We Buy Diabetic Test Strips is a testament to the collaborative spirit, guided by a pair of emcees whose world keeps expanding.
---
Label: Fat Possum
Year: 2023
---
Similar Albums: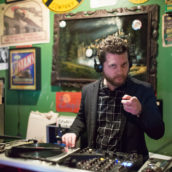 Jeff Terich
Jeff Terich is the founder and editor of Treble. He's been writing about music for 20 years and has been published at American Songwriter, Bandcamp Daily, Reverb, Spin, Stereogum, uDiscoverMusic, VinylMePlease and some others that he's forgetting right now. He's still not tired of it.