The Top 100 Songs of 2019
Some of our favorite songs this year were strikingly vulnerable offerings from artists who seemed bulletproof. Some of our favorite songs this year were moments of absurdity and utter weirdness that helped redefine what we knew about style and genre. Some had great guitar solos. Some had nasty beats. Some had expensive-sounding orchestras and some had the gnarliests noises we'd ever heard. Maybe 100 wasn't quite enough to capture it all—and yeah, a couple came out in 2018, technically, but were centerpieces of albums released in 2019. But it's a big enough helping to say we did the best we could. Here are our top 100 songs of 2019.
Hear our favorite songs of the year in our Best Songs of 2019 playlist.
---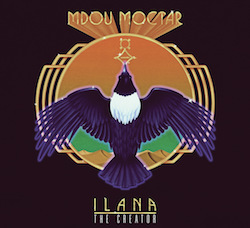 100. Mdou Moctar – "Ilana"
NPR's Bob Boilen called Mdou Moctar's new album "the most insane psychedelic guitar album of the 21st century," and it's not hard to understand why. Moctar's electronic adaptations of Tuareg guitar music definitely recall psychedelic guitar classics of the '60s like Hendrix's Electric Ladyland. But as long as we're making comparisons, I also hear bits of early Black Sabbath in those opening chords. Moctar's guitar tones are so varied they'll likely evoke a range of associations for each listener. If you're looking for guitar-driven music that sounds vital and fresh in a sea of synth-pop, look no further. – Tyler Dunston
---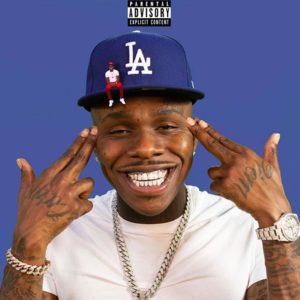 99. DaBaby – "Suge"
Charlotte's DaBaby is at his best when he goes full-on motormouth, jabbering away and pulling off that elite rapper thing of being funny and haughty and dangerous at the same time. This song proves that. Its beat is more or less just a bass thump pattern and a brick-breaker synth lead, and so there's plenty of space in the track for the man, the myth, the baby to talk his shit. – Ben Dickerson
---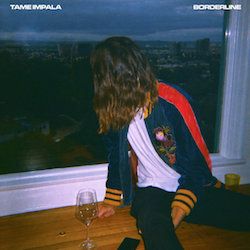 98. Tame Impala – "Borderline"
The answer to a few too many Tame Impala-starved years, "Borderline" delivers their warm brand of jangly psych-rock, Kevin Parker leading us one step further into his subconscious. It's adjacent to Tame's typical sound, yet otherworldly. Perhaps Parker has dropped the need to stick to his square of familiarity, branching out into more experimental, Brian Eno-esque soundscapes. There's an inside-out effect to the track, whooshing synths dropping in and out to make us feel like we're falling deeper into the psychedelic rabbit hole. – Virginia Croft
---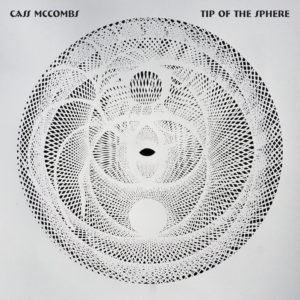 97. Cass McCombs – "Sleeping Volcanoes"
It might be the smoothest song about the dormant volcanoes harbored within each individual. Political unrest, environmental anxiety, inequality, and nuclear war hang in the background of a song full of creamy guitar tones and McCombs' ironically calming vocals. You can hear something unsettled in the guitars on the pre-chorus, but as McCombs sings "Help me Armageddon," there's something comforting in his open awareness of the tension in which we live. Neither a call to arms nor passive acquiescence, "Sleeping Volcanoes" is a breezy document of political and cultural volatility. – Tyler Dunston
---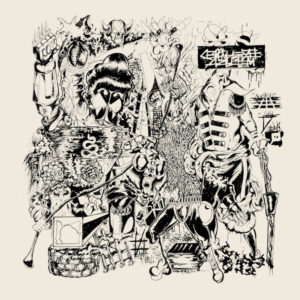 96. Thank – "Two Hour Lunch"
Hey you! Yeah, YOU! Scrolling like a maniac through our best of list. What exactly are you looking for?? Well here's a late-list tip: listen to Thank. (You can THANK me later—ha!) OK, seriously. Leeds based punks' second EP is a ripper and "Two Hour Lunch" is the best cut: it nightcaps the four track with a battery acid transition into one of the heaviest punk anthems in a metaphorical fortnight. If cash weren't an issue for vocalist Freddy Vinehill-Cliffe, there'd be flames and confetti cannons at the 3:33 mark. Well, "You gotta spend money to make money, buddy," so why the fuck not? – Patrick Pilch
---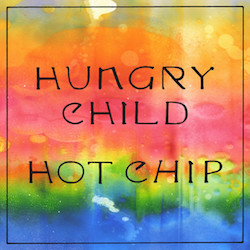 95. Hot Chip – "Hungry Child"
A club anthem that embraces the modern house sound without compromising its individuality, "Hungry Child" is, quite simply, a banger. Sun-kissed and soulful, it's written with the maturity and musical literacy of a band who know exactly how to fill the dancefloor. The emotionally volatile lyrics, which tell of an infectious yet forbidden desire, are cut through by jubilant, summery synth riffs and meaty bass. Alexis Taylor's honeyed vocals are, as always, irresistible. – Sam Pryce
---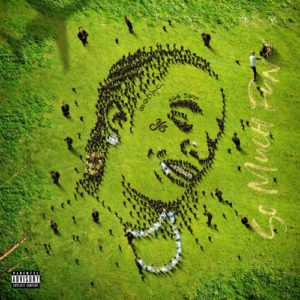 94. Young Thug – "Surf"
Young Thug says "surf" 48 times in "Surf." He says it over a beat made of steel drums played in space and a toy guitar that squeaks like a possum. One of Thugger's best lines is "I told 'em to chop off your penis, you keeping your head," which he tops off with the gloriously unhinged "Chop, I told 'em to do it." Like a funfetti cake with a butcher's knife baked inside, "Surf" is… well, metaphors seem pretty stupid when Young Thug says he's gonna cut off your dick. – Ben Cohn
---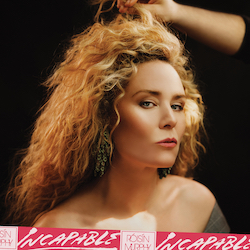 93. Róisín Murphy – "Incapable"
Instead of a proper album, the Irish electro singer/songwriter spent all of 2018 experimenting with dance styles from funk to downtempo to disco across a series of double A-side singles. The run may have peaked with her lone release this year, including this dose of tense, housey bounce. Warm organ and tingly processed high-hats nudge us to infinity, as our heroine wonders if she hasn't had a broken heart because she doesn't have a heart, period. – Adam Blyweiss
---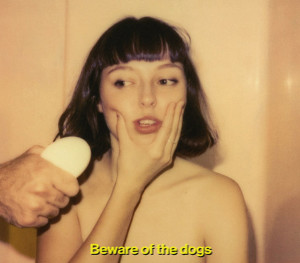 92. Stella Donnelly – "Old Man"
In another tumultuous year of more reports of older men abusing younger women, Donnelly's empowering anthem "Old Man" was the weapon all women desperately needed. The opener for her debut album Beware of the Dogs calls out the grime and scum of the male population, demanding a better world for her peers. Beyond its incredibly powerful message, Donnelly employs light, twangy guitars and catchy harmonies to prove her musical prowess. It's hard to hold back applause when Donnelly challenges, "Oh are you scared of me old man? Or are you scared of what I'll do?" – Virginia Croft
---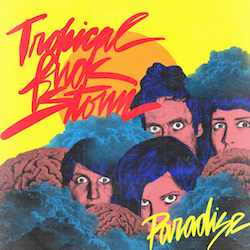 91. Tropical Fuck Storm – "Paradise"
Tropical Fuck Storm's thing is sensory overload absurdity cranked to 11.5 and delivered louder and faster than you're prepared to fully process it. Which makes the subtle thaw of Braindrops opener "Paradise," a spat turned flaming wreck of a breakup song, all the more curious. It escalates slowly toward a kind of resentful nihilism aimed at getting the vending machine to finally tip over: "So if you're thinking you'll do better, there ain't nothing 'round here that a miracle won't mend." The crash is glorious, unhinged, noisy and beautiful, a bitter cry for freedom that feels more like an exorcism. – Jeff Terich
---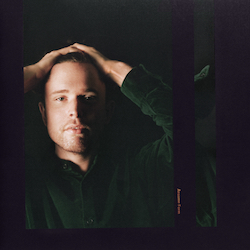 90. James Blake – "Are You In Love"
Throughout Assume Form Blake offers a window into his current relationship with actress Jameela Jamil. On "Are You In Love," Blake opens himself completely to her impact on him—all the good it has brought to his life and his willingness to, for once, enjoy the benefits. His admiration for his partner and ability to be honest about love is refreshing in a world full of toxic masculinity that would rather these feelings stay bottled up. – Virginia Croft
---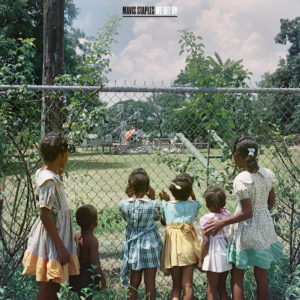 89. Mavis Staples – "Change"
The first track off Mavis Staples' We Get By has a rocking bass drive that immediately gets toes a-tappin'. Add to that her classic vocals and the song is something more than just a veteran artist returning to the studio. Early on the line, "What good is freedom if we haven't learned to be free," finds the track with songs of protest and social-awareness—much like those Staples once performed with The Staples Singers—during the late '60s and early '70s, creating a return to a form of artistic unrest that speaks to not only listeners who experienced it the first time but younger ones as well.- Konstantin Rega
---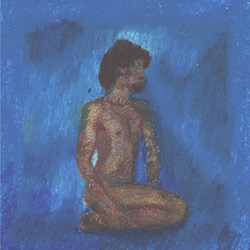 88. Yves Jarvis – "To Say That Is Easy"
The opening track to the new album by lo-fi singer-songwriter Jean-Sébastien Audet (known as Yves Jarvis after previously releasing music as Un Blonde) soundtracked my post-wisdom-tooth-extraction-surgery fog. Listening to it now, it still has a calming effect, but it's the calm of hard truths. He sings of telling stories over a roaring fire, of "singing 'Don't worry.'" "Well to say that is easy / Much too easy" he murmurs, over soft, swirling organs. It's lo-fi bedroom gospel that turns to churning ambient drifting off with a sustained, lingering organ note. – Tyler Dunston
---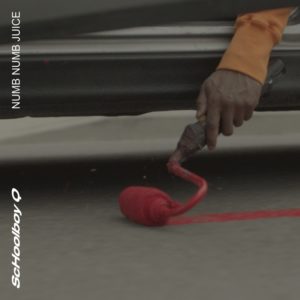 87. Schoolboy Q – "Numb Numb Juice"
The snarl is what gets me about this track. Schoolboy Q kind of specializes in snarl, but he's rarely sounded as vicious as he does on the lead single from Crash Talk, his fourth LP, railing against so-called "bitch shit" of all kinds in a hyperkinetic flow (reminiscent of mid-period Busta Rhymes) over a funereal trap/G-funk hybrid beat. Q is, by his own admission, fairly laid-back and focused on fatherhood and sobriety these days, but behind the mic he still spits rhymes as brutally wounding as hollowpoint rounds. – Liam Green
---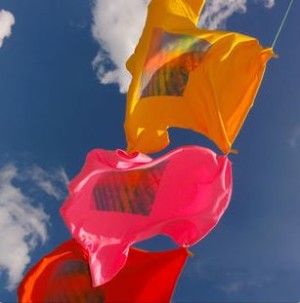 86. Four Tet – "Dreamer"
This vintage one-off from Kieran Hebden is a reminder of the producer's gift for subtlety. It's evident in the shuffling hi-hats that dance around the song's metronomic pulse, in the way its glockenspiel-like lead hardly misses an eighth-note but never becomes grating, in the brevity of its backmasked vocal samples. "Dreamer" is closer to ambient than house in some senses but primarily because of the way it surrounds you, the way it creates a space and then fills that space, like a liquid taking the shape of its container. – Ben Dickerson
---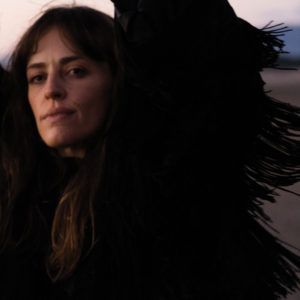 85. Heather Woods Broderick – "White Tail"
Much of Heather Woods Broderick's Invitation pulled from her experience of traveling on the coast of Oregon. On "White Tail," the feeling of navigating your own path reigns over her musical creation, leading the way to carving out your own personal voyage. The constant underlying noise of insects gives a hot summer night atmosphere, only heightened by Broderick's calming, ethereal voice. It's the perfect music to watch the moon by, Broderick creating an otherworldly experience that nonetheless feels warm and comforting. – Virginia Croft
---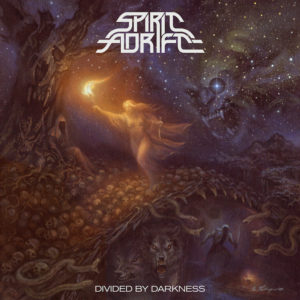 84. Spirit Adrift – "Angel & Abyss"
Nate Garrett's earned his stripes playing in north of two-dozen metal bands, many of which you've definitely heard of (Gatecreeper, Take Over and Destroy), and just as many you probably haven't. True as it might be that he's among metal's greatest sidemen, he's proven himself even more indispensable as a songwriter. Scant few moments in heavy music this year soar with the glory and grandeur of this six-minute titan, a summary of all things sacred in heavy metal. Chugging thrash riffs, harmonized leads, an unexpected tempo change halfway through and the epic drama of Metallica and Black Sabbath. That's no exaggeration; with an execution this strong, Spirit Adrift prove themselves worthy of heavy metal's hallowed halls. – Jeff Terich
---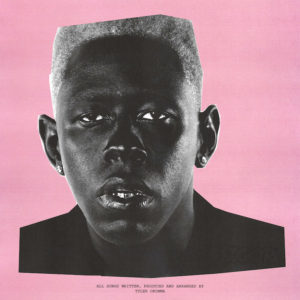 83. Tyler, the Creator – "EARFQUAKE"
What's fascinating about "EARFQUAKE" as a pop song is that it's so willfully sloppy and yet so perfectly constructed. The push-and-pull between the two is so good! From the immaculate Charlie Wilson backing vocals back to the choose-your-own-mondegreen Playboi Carti verse, and most importantly, from the effervescent, all-7ths backing track to the plainspoken sentiment of Tyler's own willingly shaky vocals. – Ben Dickerson
---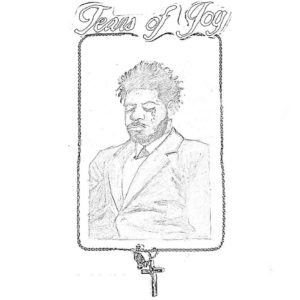 82. MIKE – "Ain't No Love"
MIKE dropped his latest album Tears of Joy shortly after the beginning of summer, and it felt like the arrival of a much-needed ray of sunshine. It's a crackly, warm and soulful record full of both sobering and touching reflections, in addition to moments of all-too-brief abstraction like "Ain't No Love." Driven by a gospel sample, it finds MIKE cycling through thoughts of nostalgia, stress, fear of an early death and affection for his own mother in just over a minute before the needle-drop voice of Roscoe Robinson takes over: "Ain't no love like my Jesus' love." No publicity stunt operas, no awkward Chik-fil-A references, just two minutes of beats and spiritual nourishment. – Jeff Terich
---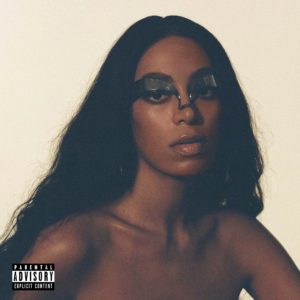 81. Solange – "Sound of Rain"
Cramming 19 songs into 39 minutes, When I Get Home plays like a series of letters from Solange to herself, and to Houston, the city she once called home. At just over three minutes, "Sound of Rain" is one of the album's longest songs, but also one of the hardest to get a read on, fusing a skittering trap beat with wintry synthesizer chimes and deep electronic rumbles. It's fragmented and impressionistic, but brief snatches of clarity emerge, like Solange's claim that "nobody dress can effeminate me." As hard as it is to say what "Sound of Rain" sounds like, it doesn't sound like it could have come from anyone but Solange. – Jacob Nierenberg
---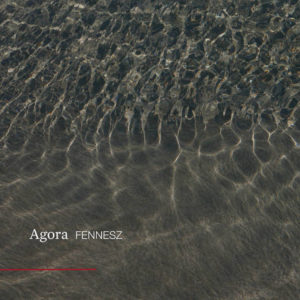 80. Fennesz – "We Trigger the Sun"
With a string of classic records—Endless Summer, Venice, Black Sea—under his belt, Fennesz had nothing to prove. But the ambient pioneer, known for his unique use of manipulated guitar samples, has outdone himself with this year's Agora. And "We Trigger the Sun" is its culmination. A slow build of fuzz, glitch, and crunchy, ethereal guitar—this track somehow evokes the solemnity of a temple, the slow-changing life of redwoods, and the ephemerality of light. That's always been what's separated Fennesz from other ambient and electronic composers—his ability to make electronic music that feels deeply organic. – Tyler Dunston
---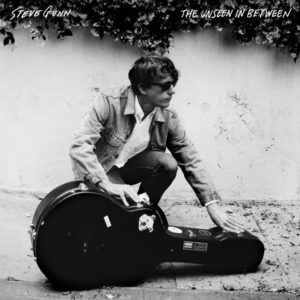 79. Steve Gunn – "Vagabond"
Steve Gunn's music has always had a sense of wanderlust about it, though "Vagabond" is his most literal document of a life on the road. Not necessarily his life, though—from snapshots of odd jobs cleaning up tombstones to meeting artists with unsold masses of paintings, "Vagabond" isn't the weary tale of a musician tied to the touring cycle, but of more humble characters just doing the best they can, not always in the most glamorous ways. What's not lost is the romanticism, a live on the move given a dreamy filter courtesy of Gunn's always gorgeous guitar work. – Jeff Terich
---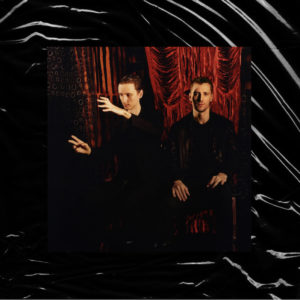 78. These New Puritans – "Infinity Vibraphones"
English art rock twins These New Puritans made a comeback this year with Inside The Rose, recorded in a moody, industrial area of Berlin, and it's an album that wouldn't sound out of place in a David Lynch film. It opens with this Steve Reich-esque track, in which the eponymous instrument oscillates in a complex, dizzying, minimalist pattern, underscored by pulsing low electronics and harmonic vocals that sound almost medieval. Icy, spooky and beautifully melancholic. – Sam Pryce
---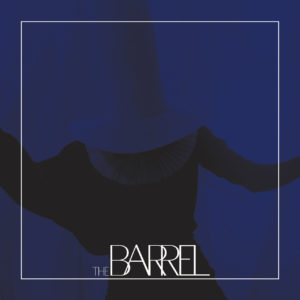 77. Aldous Harding – "The Barrel"
The New Zealand's singer/songwriter bedazzled with this cryptic folksong, rich with symbolism and cloaked in whimsical mystery. It was the first to be released from her third album Designer (also a musical highlight of 2019), and its singularity is matched by the striking music video, in which Harding dances strangely in a spectacular hat. Some of the curious images she employs include peaches, doves, ferrets and eggs. The lyrics have been ticking over in our minds throughout the year, just like that catchy chorus. – Sam Pryce
---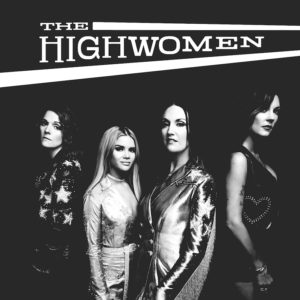 76. The Highwomen – "Highwomen"
The title track of The Highwomen's debut album tells stories of a Honduran immigrant, a pagan mistaken for a witch, a Freedom Rider and a rebellious priest killed for their beliefs—rewriting what was a novelty song for The Highwaymen (complete with space noises). Country is chock-full of repurposed melodies, but in few cases has such a trifle been turned into something so utterly poignant and contemporaneously relevant. In the harmonious voices of Brandi Carlile, Amanda Shires, Maren Morris, Natalie Hemby and Yola, the mere phrase "I am still alive" becomes an undeniable rallying cry. – Liam Green
---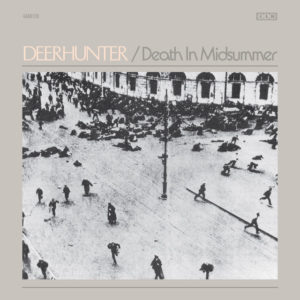 75. Deerhunter – "Death in Midsummer"
"Death in Midsummer" is an elegy with a guitar solo. The dead in question are ordinary laborers — "Some worked in hills, some worked in factories / Worked their lives away"—whose lifelong struggle to prosper within the machinery of industry is otherwise forgotten. "They were in debt to themselves / And what? Is it paid off now?" Bradford Cox sings as the song begins its own fadeout into silence. Despite the song's upbeat catchiness, it's heavy stuff—and a fitting beginning for an album that portrays 21st-century life as a featureless highway ending in a blank concrete tombstone. – Sam Prickett
---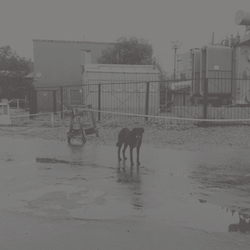 74. Nivhek – "After its own death: Side A"
Is there such a thing as prog ambient? If not, Grouper's (and now, Nivhek's) Liz Harris has invented it. "After its own death: Side A" is made up of a series of passages, which it cycles through like a wheel. The passages that make up the song are full of ghosts—anonymous choral voices and a chugging guitar line. The cumulative effect of these sounds is unsettling. Like a Joan Didion essay, we're forced to find connections between each moment. Harris gives us no definitive answers; only a sustaining mystery of sound. – Ben Cohn
---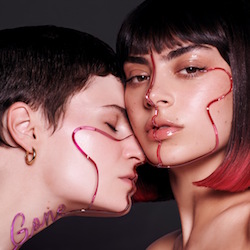 73. Charli XCX – "Gone" (feat. Christine & the Queens)
Did anyone release a better pop song than "Gone" in 2019? Its chorus is monumental; all metal box clangs and social anxiety. The melody soars closer to the sun than Icarus, but its wings don't melt. Mostly because they're made out of whatever Industrial Revolution machine is making that noise as Charli XCX and Christine and the Queens sing "Why do we keep when the water runs? Why do we love if we're so mistaken?" And then there's the breakdown: one of the most daring moments in pop music this year, and also the moment when "Gone" ascends from memorable to epochal. – Ben Cohn
---
72. Jamila Woods – "MILES"
It's no coincidence that the song with the hardest groove on Jamila Woods' LEGACY! LEGACY! shares its name with the greatest jazz musician to ever play a note. "MILES" is steeped in the early '70s funk of Miles Davis' most groundbreaking and defiant records, records like On the Corner and Jack Johnson, which have held up magnificently over the past five decades despite how much they turned off jazz purists at the time. It's only fitting that Woods channels Davis at his most proud and ornery. "I gave you the cool, I could do it in my sleep," she sings in one moment. "Shut up motherfucker, I don't take requests," she sneers in another. Woods channels a complicated genius, but the badassery isn't borrowed—she already had that part covered. – Jeff Terich
---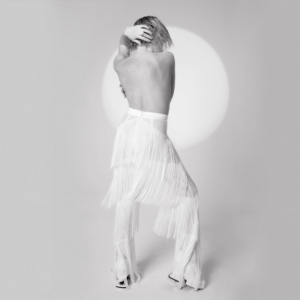 71. Carly Rae Jepsen – "Julien"
If I spent all my money on glitter, then coated my entire room with glitter, and then coated my whole body with glitter, hung a disco ball from the ceiling, and turned on about 100 strobes, I still wouldn't shine as bright as that synth that hits right at the beginning of the chorus of "Julien." Every sound on the song is as perfect as this—that bass warble, the drums falling down a bell tower, even the bells that accent Carly Rae Jepsen's voice. It's so completely in tune with what it's trying to be: a perfect disco number. Oh yeah, and it bangs to hell and back. – Ben Cohn
---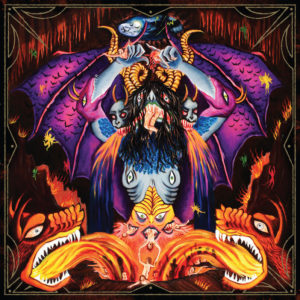 70. Devil Master – "Her Thirsty Whip"
Other tracks on Devil Master's debut skew more to one side of this equation than the other, some preferring spooky post-punk vibes, others stark black metal, and yet others a raw and loose rock energy, but their enthralling and utterly whip-ass fusion is best presented here. There are killer harmonized black metal leads, some D-beats, a decaying and very '80s synth outro, and some loose and nasty glammed-up punky energy shot into the whole proceedings. Devil Master can't decide whether they want to be a grim and evil black metal band or a wild and raucous rock band and we are all the better for it. – Langdon Hickman
---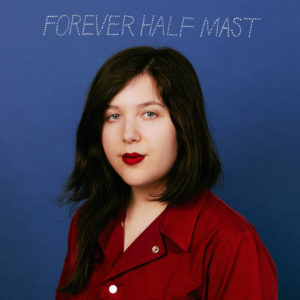 69. Lucy Dacus – "Forever Half Mast"
A welcomed departure from her usual, darker brand of rock, Lucy Dacus taps into her southern, pedal-steel favoring side on "Forever Half Mast." Painting a comforting picture of driving along foliage flooded roads, it quickly becomes clear that her words are so much more than easy traversing. Using her platform to comment on the state of America, Dacus eloquently encourages us all to choose kindness over cruelty. The sound of standing up for the high road just sounds right. – Virginia Croft
---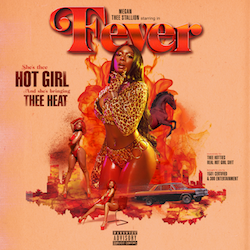 68. Megan Thee Stallion – "Realer"
Megan Thee Stallion doesn't jump on a beat, she bends it to her will. A few midi string plucks begin "Realer," and they sound positively terrified for Megan to start rapping. With good reason. When she does begin, Megan doesn't take a breath. She cycles through flows, each nastier than the last, and flexes, gaudy and ridiculous. Just listen to one of the best set of four lines in hip hop this year: "Y'all praisin' bitches that's doin' the minimum/They put that check in my hand, now I'm killin' 'em/Don't wanna link with these bitches, ain't feelin' 'em/I'll knock the shit out that bitch like a enema." – Ben Cohn
---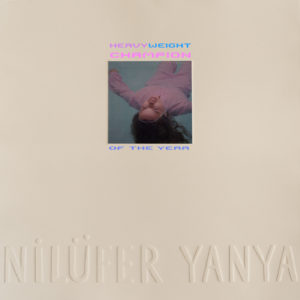 67. Nilüfer Yanya – "Heavyweight Champion of the Year"
"Heavyweight Champion of the Year," the closing track on Nilüfer Yanya's fantastic debut Miss Universe, is a song of fatigue and endurance. Opening with soft oohs and rhythmic, physical guitar strums, it oscillates between lulls and builds. "You know your limit," Yanya sings, but continues: "Getting higher and higher now." The song could have ended quietly at the line, "Fall/ Do you crawl back to where you're from?" but instead Yanya starts shredding on guitar. It's that fighting spirit that makes this song one of the year's best. – Tyler Dunston
---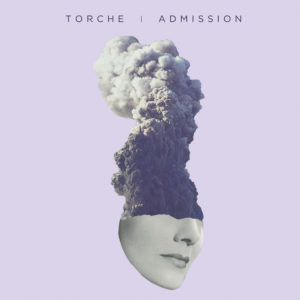 66. Torche – "Admission"
Torche is, now, not any more or less of a metal band than they were before. But as the dense and crunchy wall of fuzz rages behind everything they do, they've perfected the pop part of the equation, applying hooks to pure volume in ways that begin to confuse the overall picture. The title track off new album Admission is a case in point, essentially their stab at a pure shoegaze track with the immediacy of early '90s grunge. There's a modern day equivalent of the Singles soundtrack in some alternate reality and this is absolutely on it. I just can't decide whether it takes the place of "Would?" or "Drown." – Jeff Terich
---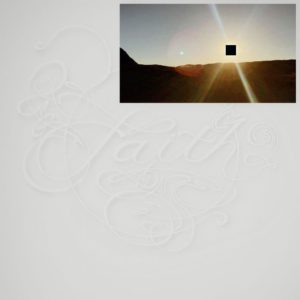 65. Bon Iver – "Faith"
At times ordinary in his implicit lyrical wisdom and lo-fi sound, and almost always disarming, Bon Iver has captured with "Faith" a capstone to the past decade of output. Blending the melancholy hymnal like structures of For Emma with the fractured electronic landscapes of 22, A Million, "Faith" is Bon Iver's thesis made complete. A bold reflection of the past that spares no compromises and makes the oldest of themes and concepts invigorated once more. – Brian Roesler
---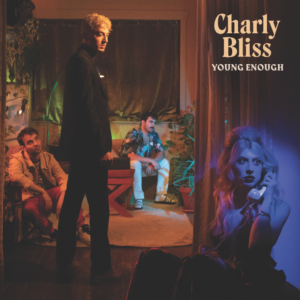 64. Charly Bliss – "Young Enough"
There's something beautiful about the way you can let your first love hurt you. And when Eva Hendricks belts, "Who am I if I don't have you now?", I can hear the pain of that unhappy love and the terror you feel in the face of its absence; I can hear the beauty of being able to remember the intensity of those feelings and the physical details—the frozen sidewalks—that make the memory so vivid, that make you want to remember. – Ben Dickerson
---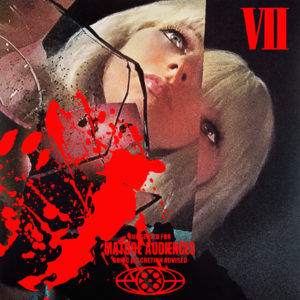 63. Chromatics – "Touch Red"
Portland synth-pop purveyors Chromatics can be heard at their most cinematic on this track from Closer To Grey. For the most part, it retains smoky and detached mood before the tortured screech of a distorted guitar allows the fervent emotion bubbling beneath the surface to break out, saving the song from being a little familiar and forgettable. It's very much part of a wider nostalgia for the haunted synths of '80s film scores—sparked in part by shows like Stranger Things—that found its way into a lot of the past year's most celebrated albums. – Sam Pryce
---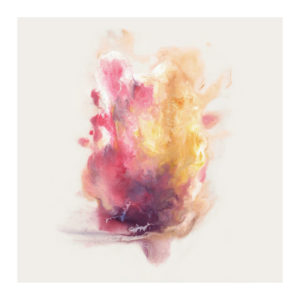 62. Big|Brave – "Muted Shifting of Space"
Montreal's Big|Brave have never been the kind of band to release singles. Most of their songs glide easily past the 10-minute mark, linger on one chord and craft consuming blankets of feedback and din rather than hooks. So a subtle change in approach is all it takes for "Muted Shifting of Space" to feel like their version of a pop song—eight-plus minutes of tense, taut repetition building up and expanding outward beneath Robin Wattie's increasingly angry and fraught cries ("You don't get to do this! You don't get to do this!"). The progression might seem simple, but it only seems to wrap one layer around another, from its overwhelming doom-metal rumble to its clever examination of space, both as gendered construct and as musical device. – Jeff Terich
---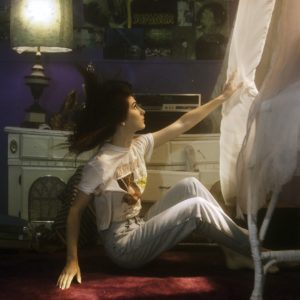 61. Weyes Blood – "Andromeda"
Listening to Natalie Mering's music is like submerging yourself inside the waters shown on the album cover of Titanic Rising. Her voice is enthralling, soothing and healing—powerful like an element. The experience of "Andromeda" is like a dreamy last dance between intergalactic lovers, oozing with pedal steel guitar and lush vocals. With an irresistible guitar lick and her haunting words of advice, Mering's creation is so much more than a song, it's a testament to the power of openness and vulnerability ("Love is calling/It's time to let it through"). "Andromeda" encourages us all to let love in, in a galaxy where there really is someone for all of us. – Virginia Croft
---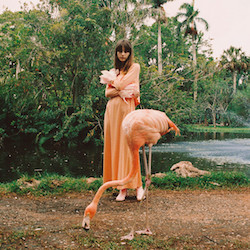 60. Faye Webster – "Kingston"
Full of smitten passages and ooey-gooey infatuation, Faye Webster's "Kingston" is a dreamy answer to a long legacy of bitter anti-love anthems. Her language is accessible, a reminder of how overwhelming falling in love can feel. While she sings about a common feeling, of infatuation and daydreaming, Webster's take is new, bringing a refreshing perspective to the early stages of love. How can we not sigh and swoon when Webster sings, "The day that I met you I started dreaming / Now I write them down if I remember in the morning time"? – Virginia Croft
---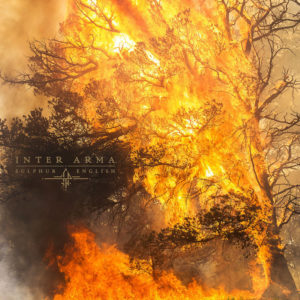 59. Inter Arma – "Howling Lands"
Inter Arma don't technically have any "hits" to speak of—what metal band with an average song length of about nine minutes does? Yet the tom-tom driven march and feedback-heavy shriek of "Howling Lands" takes the band's apocalyptic metal swirl and gives it all the immediacy of a volcanic eruption beneath your feet. Amid a slowly escalating and intensifying ceremony of primal endurance there are hooks upon hooks, making its harrowing journey utterly thrilling. It's fanfare for the ascent to the summit, powered by the molten earth underneath. – Jeff Terich
---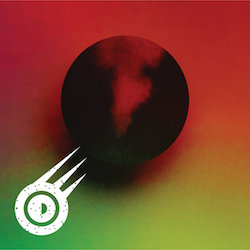 58. The Comet Is Coming – "Summon the Fire"
In an era where unusual and genre-blending fusions of jazz are becoming increasingly popular (think Kamasi Washington), The Comet Is Coming help push that fusion forward with "Summon the Fire." In their own wonderfully odd way, the London outfit create a sort of space-sound that does not rely on clichéd melodies, harmonies, or motifs, but rather something new and intense. The drive to create and to invent pushes "Summon the Fire", like the rest of Trust in the Lifeforce of the Deep Mystery, to higher levels of musical exploration, jazz or otherwise. – Konstantin Rega
---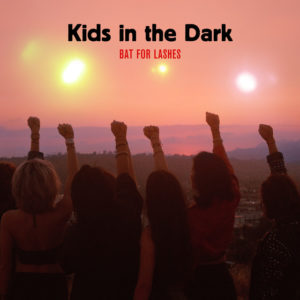 57. Bat For Lashes – "Kids in the Dark"
Inspired by the synth-drenched scores of horror movies, Natasha Khan's fifth studio album Lost Girls is a collection of lavish vampire pop, and best enjoyed after dark. The sweet melancholia of this, the opening track, is just sublime and its romantic chorus resonates immediately. It manages to incorporate its '80s aesthetic as well as sounding very much of the moment. It's the kind of vampire whose bite you wouldn't dread. – Sam Pryce
---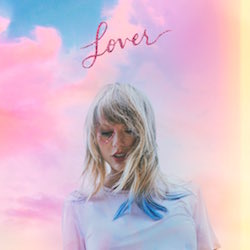 56. Taylor Swift – "Lover"
It was refreshing to hear Taylor Swift picking up a guitar again on the title track to new album Lover. The full-band dynamic helped give her 2012 album Red its warmth, and while she winks back to her country roots here, the song also carries a touch of 1950s pop. It's a jarring departure from the direction she has been going, but it should serve as a reminder to newer fans that there's an entirely different side of Taylor Swift, one that allows her songs to breathe without the weight of electronics-heavy pop production. – Wil Lewellyn
---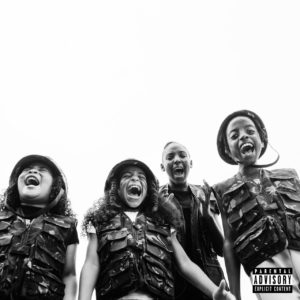 55. Little Simz – "Offence"
Sad to admit I haven't heard a lot of UK female rappers fill rooms since M.I.A.'s heyday. I'd like to think Little Simz is primed to take that throne, especially if she delivers sharp, effective boasts like this one. "I'm Jay-Z on a bad day, Shakespeare on my worst days," she says with her chest, backed by a rubbery rhythm that takes us back to when Spank Rock was sampling Can. It's a fun introduction to an album that gets darker as it progresses, positioning her grime as British blaxploitation. – Adam Blyweiss
---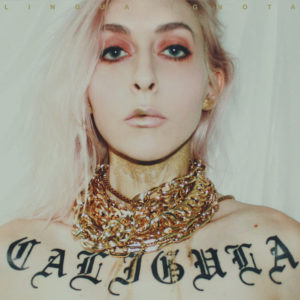 54. Lingua Ignota – "DO YOU DOUBT ME TRAITOR"
The loudest thing on Caligula is Kristin Hayter's voice. In fact, the loudest moment on the album is nothing but her voice, a booming, layered choral repetition of "And I don't eat, I don't sleep/I don't eat, I don't sleep," that transforms 10 visceral minutes of medieval noise-and-black-metal terror on "DO YOU DOUBT ME TRAITOR" into utter transcendence, much like the cryptic ending of Hereditary does after two hours of knife's edge tension. "TRAITOR" moves slowly, creeping ever toward utter annihilation through movements of minimalist beauty and baroque darkness, an ornate score for an act of violence and depravity that hits a gorgeously bleak climax: "Throw your body in the fucking river." – Jeff Terich
---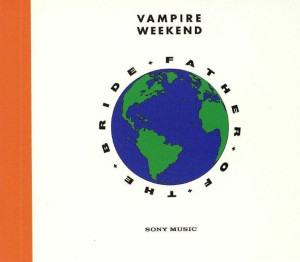 53. Vampire Weekend – "Sympathy"
If Paul Simon had brought in My Life in the Bush of Ghosts-era Brian Eno and David Byrne instead of South African and zydeco players to flesh out Graceland, you might understand where this centerpiece of Father of the Bride is coming from. Ezra Koenig's vocals glitched back at him, a weird female choral riff, flamenco's handclaps and dusky guitar, and stuttering drums and generated noise swirl around the drain of this kitchen-sink groove. An acquired taste, yes, but it's certainly not your older sister's Vampire Weekend anymore. – Adam Blyweiss
---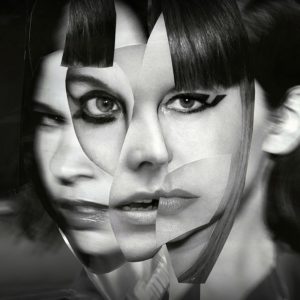 52. Sleater-Kinney – "The Center Won't Hold"
The departure of Janet Weiss and fallout from intraband disagreements ended up casting a shadow over The Center Won't Hold, a good album that nonetheless feels at times like the work of a band other than Sleater-Kinney. But for three minutes at the opening of the record we can at least, for a moment, forget about the complicated politics of sustaining the lineup of a band for two-plus decades along with increasingly fractured outside perspectives and simply revel in what they do best: playing outstanding rock music. "The Center Won't Hold" is the album's purest and most potent punk rock expression, exploding in a blast of pummeling rhythms and noisy guitars, an unintentional end of an era that goes out with a bang. – Jeff Terich
---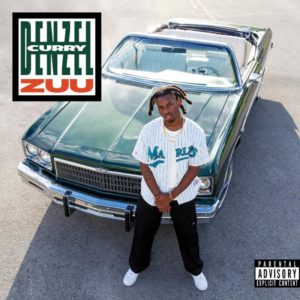 51. Denzel Curry – "Wish" (Feat. Kiddo Marv)
It's remarkable how much ground Denzel Curry covers on ZUU, from visceral nightmarish trap to vivid storytelling, in just 29 minutes. Yet its most glimmering moment is one of its most purely pleasurable, putting aside the aggression and terror of his hardest, heaviest tracks in favor of what feels like an after-dark, top-down g-funk night drive. "Dreads on the top, gold in my mouth, woaday," he introduces himself before using his three minutes to highlight how exotic his girls are, have a drink with his bros and show a little love to his Miami fam gone too soon. It bumps, but it glows and twinkles with a kind of magic that comes as a pleasant surprise from a rapper who made "Bulls on Parade" hit even harder. – Jeff Terich
---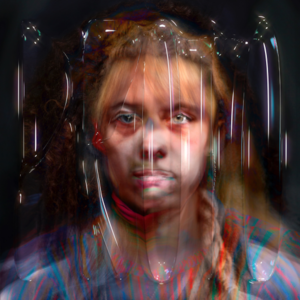 50. Holly Herndon – "Frontier"
If this majestic cut seems like a photoshopped version of the dusty religious and folk music traditions visited in O Brother! Where Art Thou?, you'll be awarded partial credit. This is actually Holly Herndon reaching back even further in music history, to the shape note music that simplified faith and unified community in the 1700s. As run through Herndon's algorithms and in-your-face production, however, the results are full of holograms of chorales and her own heavily processed lyrics suggesting ancient hunts—or, possibly, the hunts for scarce resources of the future. – Adam Blyweiss
---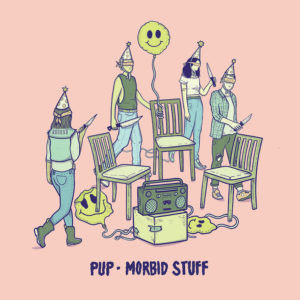 49. PUP – "Morbid Stuff"
Canadian punk antiheroes PUP delivered their strongest album to date this year with Morbid Stuff. Its title track serves as a cohesive vision of the album's themes and makes for a hell of a single. Challenging the tenets of punk with not only razor sharp production, but also increasing complexity in fidelity, it's a masterclass in making something rough sound so gentle. Propelled by featherlight drumming, gritty bass, an ending that is purely acoustic with biting, bleary guitars, there's a sardonic emotional component here that just sounds fantastic. – Brian Roesler
---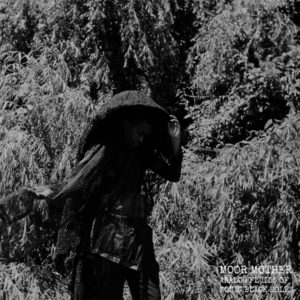 48. Moor Mother – "After Images"
Philadelphia's Moor Mother offered seven massive and dark industrial/hip-hop/spoken word tracks this year in collaboration with metal titan Justin Broadrick of Godflesh. Six appeared on Zonal's debut, an album length collaboration between Broadrick and The Bug's Kevin Martin, and the seventh is this, a thumping, haunted blues grind that pairs crackly 78 samples with a militant, pulsing march. It's dark, eerie, paranoid—Camae Ayewa chants, "5,4,3,2/After they come for me they're gonna come for you"—a mix of futuristic sounds juxtaposed with century-old recordings that seems to suggest the violence and torment of today and the nightmares of yesterday are all intertwined, the heaviness of it all rivaling even the most malevolent metal track. – Jeff Terich
---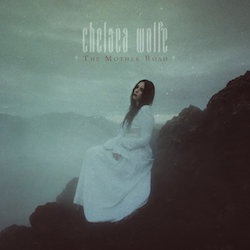 47. Chelsea Wolfe – "The Mother Road"
As the opening track to Birth of Violence, one's first impression of "The Mother Road" is the stripped-down, almost rock 'n' roll sound of Wolfe's early recordings rather than her more recent, doom-metal-driven material. Here, she sings out with the full range of her voice as opposed to the more breathy ghost-like style she employs that hides her raw talent behind reverb and delay. It's a simple but effective song that takes on the kind of dark, dynamic journey she is known for. – Wil Lewellyn
---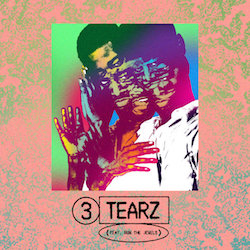 46. Danny Brown – "3 Tearz (feat. Run the Jewels)"
uknowhatimsayin¿ is not really the rap-as-comedy-routine affair that Danny Brown was billing it as in certain pre-release interviews. (Which I say as a compliment.) But if anything on the record does live up to that description, it's "3 Tearz," on which Brown and his guests El-P and Killer Mike casually shit talk about pretty much everything: their upbringing, pasts as corner slingers, weed and liquor consumption habits, mental acuity, sexual prowess…all the good stuff. It's good ol' hip-hop comfort food, but with an underlying depth of serious self-examination—a key exhibit of why Brown's record is one of the year's best. – Liam Green
---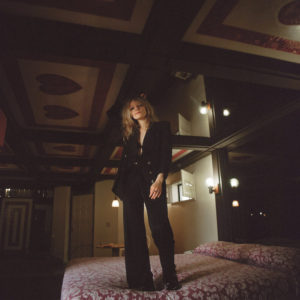 45. Jessica Pratt – "Poly Blue"
"Poly Blue" is a time warp. Not unlike the bulk of Jessica' Pratt's discography, one of Quiet Signs' standout moments is strung together with sparse acoustic guitars, piano, and flashes of flute. What sets this bundle aflame is Pratt's unforgettable vocal, a heart-wrenching catalyst that possesses a serious timeless quality—Pratt's celestial vocals could have existed centuries ago—and for that we should be thankful we are able to witness them unfold in real time. There is without a doubt nobody else like Pratt working in contemporary music, and "Poly Blue" (along with the entirety of Quiet Signs) only proves this case further. "Poly Blue" is the kind of song you keep replaying and it seemingly never grows thin or tired. It is a lucid, quiet miracle. – Timothy Michalik
---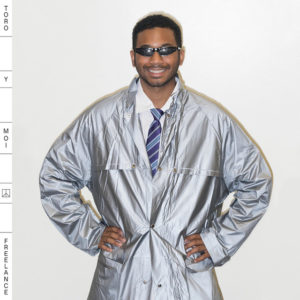 44. Toro y Moi – "Freelance"
Chaz Bundick's best known project has always felt built in the bedroom, but this infectious track from deep in the heart of Outer Peace is a lo-fi application of hi-fi dance music methods. His assemblage of croaking samples, overabundant Auto-tuning, and scratchy drum loops seem just on the verge of laughable amateurism or, at best, falling out of time. His statement on rugged individualism—its rewards in nature, its pitfalls in tech and social media—is lifted to greatness by lyrics and affectations inspired by Animal Collective and Isaac Brock's Ugly Casanova project, as well as keyboard lines that softly coo for your attention. – Adam Blyweiss
---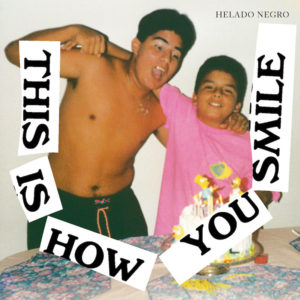 43. Helado Negro – "Two Lucky"
The snow was coming down hard in Boston, and I was walking across the bridge toward Cambridge, squinting out occasionally over the Charles. Islands of ice had formed, colossal and winding, over the river. As I kept looking at the water (both because it was beautiful and to get the snow and wind out of my eyes) Roberto Carlos Lange was singing, "Who are we to explain this mystery?" It was too perfect. This haunting track closes out Helado Negro's This Is How You Smile, an album that floats on ethereal synths, lightly strummed guitars, and shimmering vocals. Later on, Lange sings, "Who are we to explain this history?" Sometimes questions are more profound than answers. – Tyler Dunston
---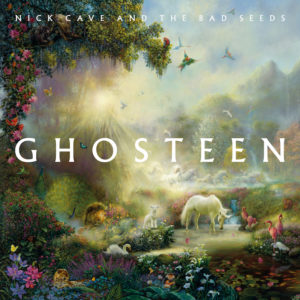 42. Nick Cave & the Bad Seeds – "Bright Horses"
A series of piano chords starts off the song. Then come the rhythmic strings, the rhythmic choir. But the star of the show here is Cave's lyrical questioning: Is there a beauty that lasts, something beyond the grim realities of the material world? Things look bleak at first: "The horses are just horses and their manes aren't full of fire / The fields are just fields and there ain't no Lord." But Cave finds faith in the midst of unspeakable loss: "Oh, this world is plain to see / It don't mean we can't believe in something / And anyway, my baby's coming back now on the next train." In this case, love is a means of salvation that both exists within and transcends the material. – Tyler Dunston
---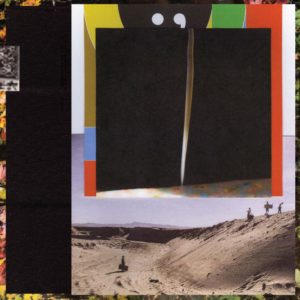 41. Bon Iver – "iMi"
"iMi" is built around the pulsing sample of i,i introductory track "Yi," which captured Justin Vernon and Trevor Hagen playing with the volume knob of a radio and simulating a percussive static by dragging a piece of cardboard across the floor. From that foundation, Vernon and 27 other collaborators built a flickering, gorgeous song that morphs from folk to electronic to free jazz to hip-hop, collaging contributions from James Blake, The National's Bryce Dessner, Velvet Negroni and many more into three unpredictable, exhilarating minutes. – Sam Prickett
---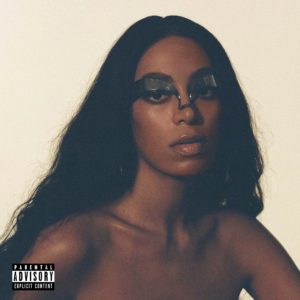 40. Solange – "Binz"
You know that moment when you're outside, maybe in a park or on the beach, and it's overcast and gray and not what you hoped for at all, and you're about ready to leave, until suddenly, for the briefest moment (1:51 to be exact), the sun comes out of the clouds and reminds you what it's like to be warm and bright and deeply happy? That's "Binz." It sounds like an Ariel Pink song and a Panda Bear song at the same time, full of G-funk synths, a jazz drum line, and soul Wurlitzers. There wasn't anything as joyful and fucking weird as "Binz" this year. – Ben Cohn
---
39. Baroness – "Cold-Blooded Angels"
A track atmospheric and well-written enough to easily rival Radiohead's prime output, "Cold Blooded Angels" is a towering testament to Baroness' career progression. The track layers intricate guitar work, thrilling bass, haunting vocals, classic rock-style percussion, and modernist electronics, all sounding equally cold and distant until its brilliant finale, in which a beautiful catharsis is achieved in a sea of unfettered static. Is "Cold-Blooded Angels" the best track off of Gold & Grey? That's up for debate, but for certain, it upholds Baroness' standing within the metal community as being purveyors of some of the finest progressive metal ever heard. – Brian Roesler
---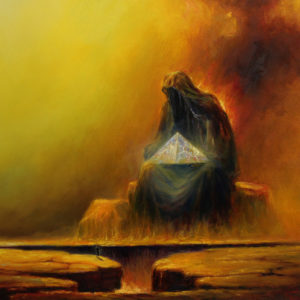 38. Mizmor – "Cairn to God"
Appropriately titled, and appropriately heavy, Mizmor's "Cairn to God" is a behemoth of doom metal aesthetics. Disproportionately warm and organic with its reverb yet painfully cold and dissociative with its heavier passages, it's a challenging listen. This challenge extends to listeners lyrically as well. The track ends with one of the most existentially challenging and heavy lines ever, "Supernatural anxiety shan't evoke belief/ acutest sense of agency, transposed by fools/reseal the tomb." Considering that the protagonist is conversing with a dead, or dying god, and or their own faith, this moment of abolition is as powerful as it is haunting. Thematic and haunting, it stands as the centerpiece of Mizmor's finest hour. – Brian Roesler
---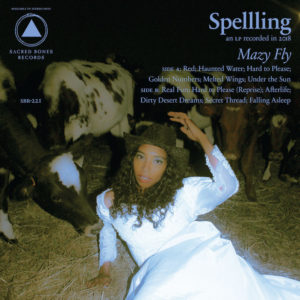 37. Spellling – "Haunted Water"
A powerful and compelling hymn for the victims of the slave trade, laced with sumptuous synths and mesmerizing vocals. Bay Area artist Chrystia Cabral created one of year's most memorably original songs with "Haunted Water," which has not left my head since I first heard it. Beautifully economical lyrics—"It's not enough / To build a bridge / Over haunted water"—carry weighty significance. The drum beat's delayed drop at the chorus brings arrhythmic pyrotechnics, hammering home the emotional intensity of its subject matter. Each instrument is employed as though they are hushed voices in distress, calling out from the darkness. A stunning piece of work. – Sam Pryce
---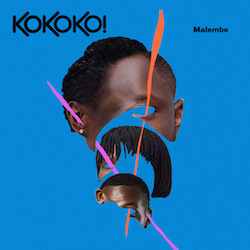 36. Kokoko! – "Malembe"
Circling back to the spare, thrashing techno inspired by eons of African rhythms—your Four Tets, your SBTRKTs, your Jlins—Kokoko! is the means by which Kinshasa gets its groove back. "Tekno kintueni" is the Congolese quintet's handmade approximation of electronic music, and this hot single from March of this year finds French producer Débruit layering their upcycled instruments and lead singer Makara Bianco's desperate preaching in a constantly shifting statement of dangerous love. – Adam Blyweiss
---
35. HEALTH – "FEEL NOTHING"
HEALTH transformed themselves from kinda goofy noise-rock explorers to Ginsu-sharp industrial rockers on 2015's DEATH MAGIC, and between then and this year's VOL. 4: SLAVES OF FEAR, they've only become louder, bleaker and more ferocious. "FEEL NOTHING" commits deeply to self-abnegating substance abuse in Jake Duzsik's ethereal baritone and piles on layers of guitars, programmed drums, synth riffage and screeching static to symbolize the contemporaneous forces from which the protagonists on this albums are so clearly fleeing in terror. – Liam Green
---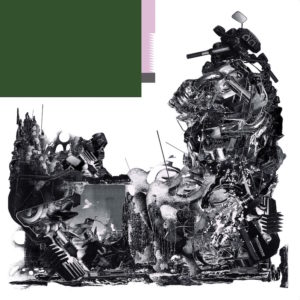 34. Black Midi – "953"
Black Midi is a band of barely 20-year-olds, but you wouldn't know that from the absolute onslaught of guitars and drums at the beginning of "953." It's assaultive like a lot of great rock songs—Sleater-Kinney's "The Fox" comes to mind—and it rides a truly great riff like a surfer finding their wave. As the band goes further and further into overdrive (you can practically hear the sweat dripping off their foreheads and their fingers desperately trying to hit every note), it begins to sound like we're listening to aliens, not a foursome of English youngsters. – Ben Cohn
---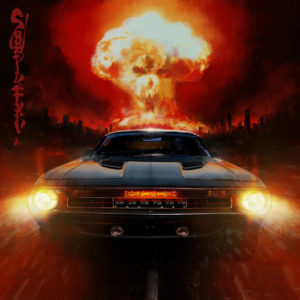 33. Sturgill Simpson – "Sing Along"
A lyric like "Carve my name in the barstool, baby/You know I'm gonna be here awhile" is about as country as it gets. But the lead single of Sturgill Simpson's latest album, SOUND + FURY, belongs specifically to no genre but the sonic template established on that record—a sleazy hybrid of rock, funk and, yes, country, written to accompany a hyperviolent 45-minute sci-fi anime parable of questionable coherence. (It's worth a watch, though, and readily available on Netflix.) Whatever people may feel about SOUND + FURY or Simpson's general vibe, though, should not prevent you from enjoying this track, which is quite the low-key earworm. Nashville done Sturgill wrong, so here's his song. Now sing along. – Liam Green
---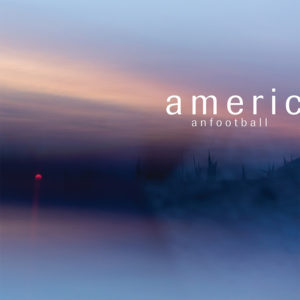 32. American Football – "Uncomfortably Numb" (feat. Hayley Williams)
An ode to growing up and the inevitable difficulties of well, being cognizant in any capacity, this duet between Mike Kinsella and Hayley Williams represents the band at its apex. While delicate and sensitive in its instrumentation it doesn't stop the band from delving into their signature complex time signatures. Of course, their melancholic lyrics don't get easier no matter how many times you hear them. Structurally the layering of Kinsella and Williams' muted and warm vocals complements the beauty and simplicity of their duet. A verse between Kinsella and Williams reads, "I used to struggle in my youth/ Now I'm struggling for two." If that doesn't make you cry in your beer, I really don't know what will. – Brian Roesler
---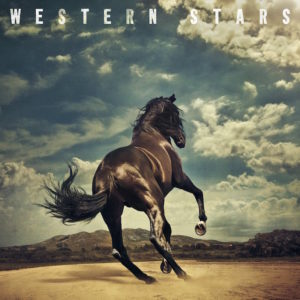 31. Bruce Springsteen – "Hello Sunshine"
Some press surrounding Western Stars, Bruce Springsteen's newest album, said it was inspired by Southern California pop of the late '60s/early '70s a la Glen Campbell. So…country? Listen to the pedal steel on "Hello Sunshine" and tell me that ain't country. But more importantly, "Hello Sunshine" is a great song of plain yet aching beauty. It reflects on the romantic attachments to looseness and wildness we have in youth with the wisdom only a man at 70 can conjure: "You know I always liked my walkin' shoes/But you can get a little too fond of the blues." – Liam Green
---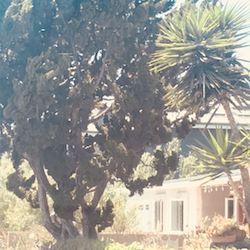 30. Lana Del Rey – "Venice Bitch"
"Venice Bitch" opens as a gentle Laurel Canyon lullaby, with the narrator pining for a picturesque, greeting card kind of love—a continuation of LDR's fascination with American images. But as it stretches toward the ten-minute mark, she shows jealousy creeping in and complications taking root, however slowly. She's so good at writing about that moment when things aren't going wrong quite yet, but they absolutely could be soon; the burnt-up synth lines and the smoke-monster guitar solo in the second act portend trouble for the couple in the song, even if none ultimately arrives. To me, this song sounds like watching exit signs fade away in the rear-view mirror; you don't know that you're going the wrong way, but if you are, it might be too late. – Ben Dickerson
---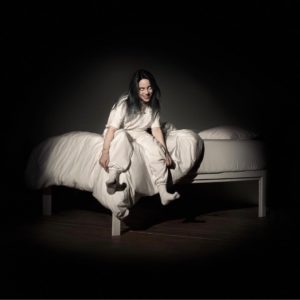 29. Billie Eilish – "Bad Guy"
A runaway chart and radio success, "Bad Guy" uses murky vocals and a stylistic off-Pop fusion with minimalist backing instrumentals to weave a hypnotic track. In a feminist twist, the lyrics subvert the idea of a "bad guy" in the relationship, instead stating that she, herself, is tougher. Eilish's vocals are the showstopper—the hushed yet dark whispering is novel without being gimmicky. "Bad Guy" is a song of serious power and empowerment. – Konstantin Rega
---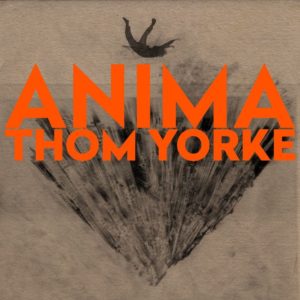 28. Thom Yorke – "Dawn Chorus"
Thom Yorke has been working on "Dawn Chorus," in some form or another, since at least 2009. After the release of his third solo LP Anima, Yorke said the song's long gestation period was spent trying to find a sound that was "as cold as possible." Listening to the song, it's easy to hear what he's talking about. It's a sparse, melancholy track, with a defiant narrator looking at the remnants of a shattered relationship and affirming he'd do it all over again—not out of joy, necessarily, but because "I don't like leaving / The door shut / I think I missed something / But I'm not sure what." It's a stripped-down version of the devastation that permeated Radiohead's A Moon Shaped Pool, made all the more affecting by the instrumental chaos simmering and swelling just underneath the surface. – Sam Prickett
---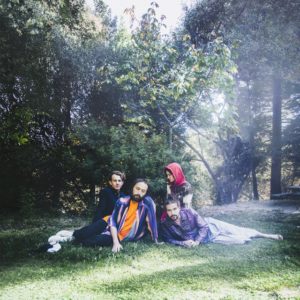 27. Big Thief – "U.F.O.F."
The title track from Big Thief's first album of 2019, U.F.O.F., surprises the listener with a harsher dream pop that is still alluringly cloudy. In spacey tones that match the endearing yet hazy vocals of Adrianne Lenker, its entrancing vibe is arresting, one that fits well with their past work as well as the rest of the album. The song is a tale of an extraterrestrial friend that will not return, then slyly turns into a commentary about "a system of truth and lies" that governs the world—with implications of not only governments but of normal relations between two people. – Konstantin Rega
---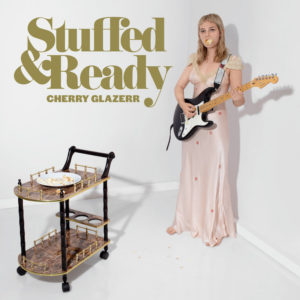 26. Cherry Glazerr – "Ohio"
The '90s will apparently never go away; how zoomers have now embraced Friends I'll never totally understand. But if the angst and loathing of grunge in its prime is back, we could certainly do a lot worse. "Ohio," the leadoff track on Cherry Glazerr's Stuffed & Ready, is one such moment of crunchy torment, a hook-laden journey into inner space that finds vocalist Clementine Creevy longing for something to bring her out of her bouts of anxiety and depression: "I wish myself the best, but I'm broken/The light inside my head went dead, and I turned off…just take me away." The solution, at least for these three minutes, seems to be to find the nearest amplifier and crank it till it blows. Whether or not anything else from the '90s is worth holding onto, that one's a keeper. – Jeff Terich
---
25. Jamila Woods – "BASQUIAT"
So much of Jamila Woods' work revolves around defining and contextualizing the black experience, and this song, a gripping consideration of black anger, is no different. As low, seething punk bass gives way to skittering jazz and rimshot funk, Woods works to lay out the necessity of and the exhaustion caused by righteous black anger, to condemn the improbability of a smile on a black face and celebrate the smiles she can manage. Guest rapper Saba, for his part, adds a dense, skittering verse blasting the use of "gotta hear both sides" rhetoric in the face of black death and affirming black interiority. As the groove rides out, Woods sings, "So many women in me"; she's singing for herself, and for all black faces that refuse to have the grin wiped off them. – Ben Dickerson
---
24. Baroness – "Seasons"
Baroness' John Baizley described their new album Gold & Grey early on as one of the most extreme recordings they've ever made, which is mostly true when you look at how far they were willing to run with some of their strangest ideas rather than the ones that sound most like a Full of Hell record. "Seasons" isn't necessarily their heaviest or most aggressive song, not by a long shot, but it's also the only one of theirs to feature a blast beat(!), essentially doesn't repeat any single idea for more than a couple measures, and constantly seems to be racing toward an explosive climax throughout the duration of its four and a half minutes. Baroness has undergone some major setbacks in their career, some of which they'd probably prefer to not have to continue talking about, but what's most remarkable about "Seasons" is how vital, unstoppable and utterly unfuckwithable they sound. – Jeff Terich
---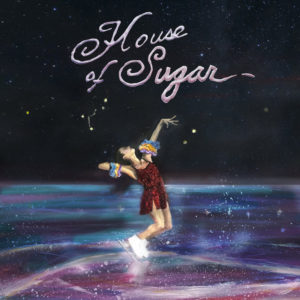 23. (Sandy) Alex G – "Gretel"
Alex Giannascoli's lethargic, folky slowcore is at its sharpest on House of Sugar. For the last ten years, Giannascoli has built an ivory tower of moody, emotive DIY rock, tinkering with and deploying sprawling bits of electronica within his sugar-sweet melodies—"Gretel," the lead single from House of Sugar, is everything Giannascoli has come to be, perhaps one of his most chiseled and identifiable songs. "Nobody's gonna push me off track," he sings in his low drawl: and he's right about that, nobody comes within reach of Giannascoli's staggering, and incredibly tasteful output. – Timothy Michalik
---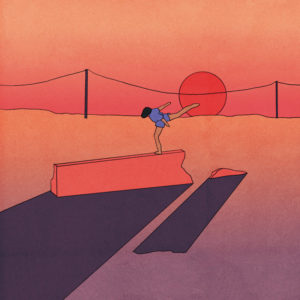 22. Jay Som – "Anak Ko"
"Anak ko" is Tagalog for "my child"—a term of endearment that Melina Duterte's parents, both Filipino immigrants, still call her. The title track to Anak Ko, Duterte's third album as Jay Som, isn't exactly a lullaby, but nevertheless sounds like something you might sing to a child (or yourself) in a time of anxiety. "I'll keep it quiet / Don't show who you are," Duterte sings over a drum machine and keys, before the song abruptly curdles into something knotty and foreboding. And then it changes back just as abruptly, with Duterte's computerized vocals fading away like a mirage over the horizon, leaving you not necessarily calmed, but reminded that this too shall pass. – Jacob Nierenberg
---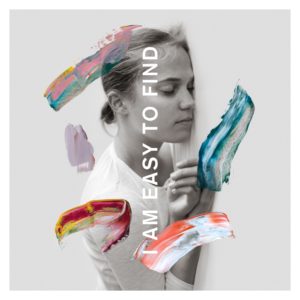 21. The National – "Rylan"
The National have a knack for taking an extremely specific feeling capturing it in song. Throughout 2019's I Am Easy to Find, the group grapples with entering a new stage of life, making it both accessible and taking a new view on it. On "Rylan," the instrumentals are tricky, both pulling at your heartstrings with their specific brand of nostalgia and sounding upbeat enough to simply push everything toward the light. There's a constant motif of trying to "get happy" throughout the song, especially when Berninger sings, "Rylan, you should try to get some sun  / There's a little bit of hell in everyone." At first glance, it seems nihilistic, but perhaps it's merely a form of encouragement. Sometimes, bending towards the light is worth it, and The National might just be able to convince anyone. – Virginia Croft
---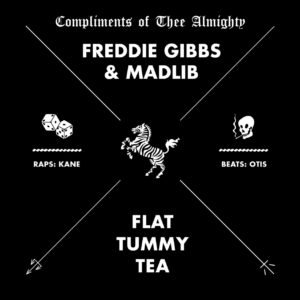 20. Freddie Gibbs & Madlib – "Flat Tummy Tea"
There is no intro or outro to "Flat Tummy Tea." It begins with Freddie Gibbs and ends with Freddie Gibbs. And it has a Madlib beat that sounds like a carnival and refuses to let up. For 2:35, Gibbs is absolutely relentless, throwing out standout lines like they're filler. "Gold body, my jeweler he black mummy me, I be all in these bitches' stomach like flat tummy tea," "step out the kitchen and step in the booth and drop heat on these rap n****s, without a cosign you probably be fillin' my grocery bag," and "Bellagio with quatro hoes, stack like Connect 4s" are all in competition with each other for best lines of the year. Even more than singular moments, Gibbs manages to pull together the strands of white supremacy, capitalism, and mass incarceration so quickly that by the second verse, he still has time to flex. – Ben Cohn
---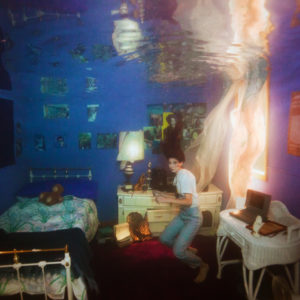 19. Weyes Blood – "Wild Time"
It's hard to write about the dire state of civilization without resorting to full-blown apocalypse scenarios or flippant generalizations—there's only so many articulate ways to say boy are we fucked. Which is perhaps why it's all the more poignant that "Wild Time" doesn't say that. One of the most heartbreakingly beautiful—and epic—tracks on Titanic Rising, "Wild Time" isn't a song without agony or anguish. But at its heart is a message to build something beautiful out of the flaming rubble: "Let these changes make you more holy and true/Otherwise it just made it more complicated for nothing." Its lush strings and otherworldly synths create a push-and-pull between the technology that separates us and the humanity that still binds us together, however tenuously, and it feels like Natalie Mering is conducting a symphony for a Laurel Canyon submerged in three feet of water and rising. She's standing up to face the next tidal wave about to crash, but what matters isn't the damage—it's how we rebuild. – Jeff Terich
---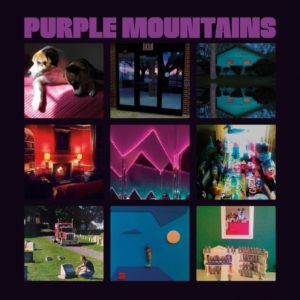 18. Purple Mountains – "All My Happiness Is Gone"
Dismiss the corny "Melt With You" comparisons—David Berman approaches a familiar chord progression with heartbreaking agency: "But the fear's so strong it leaves you gasping / No way to last out here like this for long." The first single Berman released as Purple Mountains, "All My Happiness is Gone" showcased a left-turn for the singer/songwriter, teasing fans with a potentially unexpected stylistic shift. Instead, it remained a one-off, but nevertheless remained as vital to Purple Mountains' DNA as any other song. It's Berman at his most plainspoken—like much of Purple Mountains, Berman shed any literary innuendo or romantic schmaltz for bare-bones lyrics-as-poetry. It finds the poet at his most critical and concise, wasting no words, or, "doing more with less." It is without a doubt, at its core, one of the most difficult songs to listen to from Purple Mountains. The cheeriness is almost unbearably sarcastic and grotesque; the happier the song sounds, the more brutal Berman's lyrics. "All My Happiness is Gone" doesn't just exemplify this—it haunts every second of the record. – Timothy Michalik
---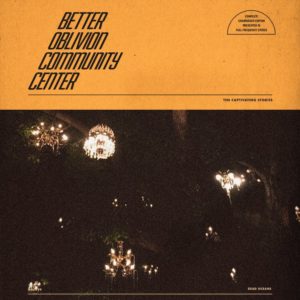 17. Better Oblivion Community Center – "Sleepwalkin'"
"Is this having fun / Or is it just because?"—an apt summary of indie rock ennui if I've ever heard one. With their knack for peculiar lyrical observations, evocative melodies, and deeply felt lyrics, Phoebe Bridgers and Conor Oberst make the perfect songwriting team, churning out memorable melodies and phrases like these in spades. Standout track "Sleepwalkin" shows off the duo's talent, with an outro that amps up the tension as the pair sings, "I want them to stop, the circular thoughts / Spinning a whirlpool of forget-me-nots." Lines like these are grounded by airtight songwriting and the fact that Oberst and Bridgers sound great together as vocalists. A strong start to a collaboration that hopefully has many years ahead of it. – Tyler Dunston
---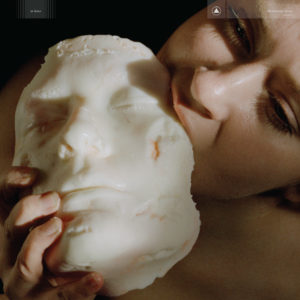 16. Pharmakon – "Self-Regulating System"
Pharmakon's Margaret Chardiet takes the Throbbing Gristle axiom of "entertainment through pain" to performative heights—if you've ever seen her live, she's probably walked into you or inadvertently caught you up in cables. At the heart of most of her compositions, however, is a complicated struggle in dealing with pain that's less cathartic or escapist and sometimes even requires invasive surgery. "Self-Regulating System" is the third stage of grief in a Devour's album-length cycle—in other words, bargaining—though the deal is a pretty bleak one: End the suffering caused by a broken system by ending everything. "Maybe self-destruction/ The only viable self-regulating system" is the feelbad refrain of 2019, a gut-punching worst-case scenario made strangely palatable by one of Chardiet's most accessible, beat-driven industrial productions. – Jeff Terich
---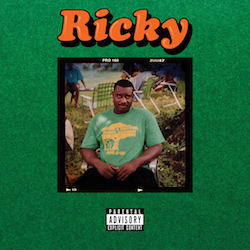 15. Denzel Curry – "Ricky"
Before trauma caught up with Denzel Curry in the manner it seems to do with too many Black men, before abuse and death knocked at his family's door, his family led a life close to blessed in its unassuming nature. A short statement on the altogether too short ZUU album, this song named after Curry's late father gathers strength from early experiences with him and words from him. How do you treat women, Denzel? How do you defend yourself? How do you know your rap shit's the illest? Curry sounds proud and determined to regift us this street knowledge, wrapped up in the ribbons of eulogy, boast, and advice column. – Adam Blyweiss
---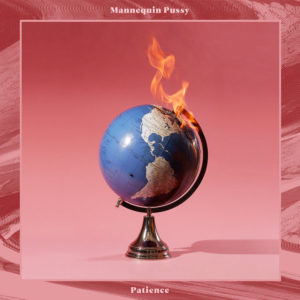 14. Mannequin Pussy – "Drunk II"
One of the brilliant things about this song is that it communicates so clearly the volatility of being drunk—the wild vacillations between moods and topics, for sure, but also the way that, at least for me, being drunk can reveal you, can put at the forefront the thing you thought you didn't want to talk about. "Drunk II" notices the frustration and self-defeat of drinking, how "going out almost every night" doesn't actually solve the problems it's supposed to—how singer Marisa Dabice, or her narrator, has to "pretend" to have fun even though she says it's what she wants. Dabice's sharp, dynamic vocals swing from scared to defiant to bitter to crushed, all ambiguity, and as the song is ending and the searing guitars crescendo, she shouts, "I have the answer now!" But it's never so simple. – Ben Dickerson
---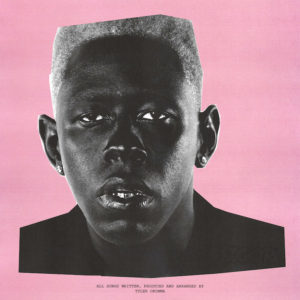 13. Tyler, the Creator – "What's Good"
Stark industrial hip-hop vibes filtered through a European experimental electronic sense of texturalism, "What's Good" is a perfect representation of the kind of profound leap of maturity Tyler, the Creator took with IGOR. The seeds of his maturation from shock jock shlock to sustained substantial musical statements has been a long time in the making, but in this world you shouldn't count your eggs before they hatch, so the fact that he delivered so strongly here is a gift we are right to cherish. "What's Good" could sit comfortably next to any of the top cuts from Wu-Tang or The Roots, combining a vivacious post-Kanye sense of electronic experimentalism with those early and more raw hip-hop flavors that have carved themselves into the style book. Add in a line where Tyler raps sincerely "Dracula, Dracula, Dracula" and you have the makings of a track not only heady but fun, not just rich but baller, as hip-hop at its best can and should be. A lot of Odd Future have dropped from the public eye, but "What's Good" shows why Tyler, the Creator is one of the few who hasn't. – Langdon Hickman
---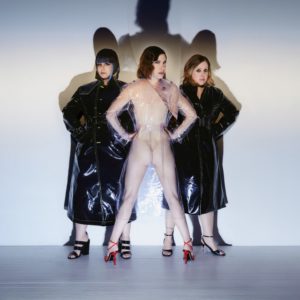 12. Sleater-Kinney – "Hurry On Home"
Opening with the trio's tribal wails and a mischievous riff, "Hurry On Home" is a war cry of sexuality mixed with confusingly euphoric feelings of inadequacy and self-loathing. Slick and streamlined, with the help of producer St. Vincent, this track packs a powerful punch with its brattish vocals, grunting guitars and sighing synths. "You got me used to loving you," Carrie Brownstein keeps saying, until we grind to an abrupt halt to the sound of her gasping for air. Its wayward sense of humor and wild desire is brilliantly realized in the hilarious and inventive music video—one of the year's best. – Sam Pryce
---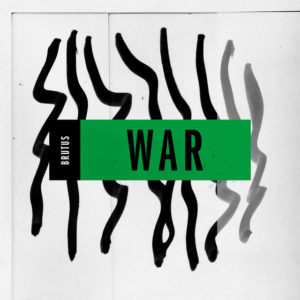 11. Brutus – "War"
Brutus is a heavy rock band unlike any other, and "War" is a tremendous effort of a track, a spellbinding and authentic nest of rage and melancholy that brushes against the most profound tidings of darkness. A song that fuses post-hardcore with post-rock, it's not enough merely to identify the categories of genres that are identifiable within, rather the magic of "War" lies in the gravity that is created between fusing so many influences. There is an intimacy to Stefanie Mannaert's vocalizations that fiercely oscillate between subdued and pure screaming. Everything in the track's production feels compelling in how it presents a soundscape that bleeds dynamism. Its quiet feels more quiet, its volume feels like it's trampling listeners, and it's all deceivingly simple. "War" is rock's most towering moment of 2019. – Brian Roesler
---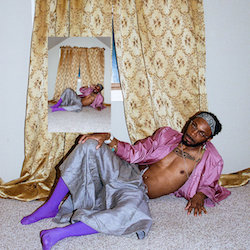 10. JPEGMAFIA – "Jesus Forgive Me, I Am a Thot"
The opener of JPEG's latest record launches into an echo chamber of noise. Glitches, cheers, a whispered tagline: "You think you know me." It's a familiar catchphrase, an increasingly fitting one too; the Peggy on "Jesus Forgive Me" is evasive, honey sweet croons one moment, a string of distorted bars the next. You think you know JPEG until he's juking between genre or hitting that high B in the chorus. Really nice, real smooth. Hard to believe it's the same song. Peggy sings a cynic's hymn on "Jesus Forgive Me. I Am a Thot," highlighting the biting irony of common spiritual imperatives by winking and imploring listeners to "count your blessings, for real." Beneath JPEG's twisted humor and layered musings, the rapper offers some very sound advice: (1) kill your stereotypes, (2) be yourself and (3) please quit calling a diva a punk. – Patrick Pilch
---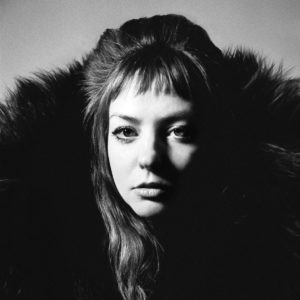 9. Angel Olsen – "All Mirrors"
To date Angel Olsen's best songs have been of two varieties: 1. hauntingly intimate dirges comprising just voice and guitar; and 2. dusty Orbison-on-an-ornery-day rockers. "All Mirrors," the lead single from Olsen's fourth album of the same name, is neither, instead opting for a magnificently ornate backing of synths that transforms into a majestic orchestral arrangement at 2:17, almost as if by some miraculous act. "All Mirrors" feels like a step through perhaps a very literal looking glass, Olsen examining the idea of the various selves she's carried with her and how they disappear, fade with age or simply become unrecognizable. It's a side effect of growing up to always question who we are and what we become, but the irony is that Olsen has never sounded so assured. – Jeff Terich
---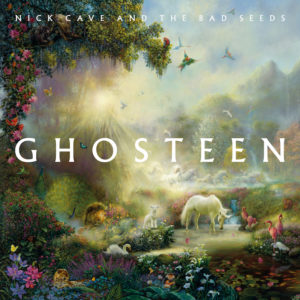 8. Nick Cave & the Bad Seeds – "Hollywood"
The story that Nick Cave crafts in "Hollywood" (and across Ghosteen, his latest work alongside the Bad Seeds) isn't nearly as clear as those Cave has spun in past works. It is fragmentary and vague. What is starkly obvious, however, is the enormous, unimaginable pain at this 14-minute epic's core. The man who once wore a persona of intractable, implacable darkness that only briefly slipped chooses here to deal head-on with the immense grief in the wake of his son's tragic 2015 death, albeit not in direct confessional reality. But after the song's somber synth pulse transforms into a loping, almost minimalist-industrial rhythm, and then gives way again to just synth tone and bass pulsing like hospital equipment, Cave begins singing the Buddhist parable of Kisa Gotami—"Kisa had a baby, but the baby died"—in an unbearably vulnerable falsetto, and there is no question what demon he is so desperately trying to exorcise. – Liam Green
---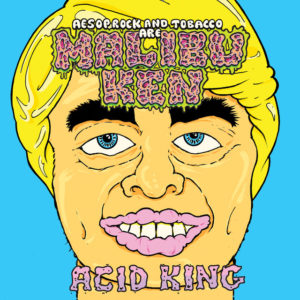 7. Malibu Ken – "Acid King"
Sinister minister Aesop Rock and organic organist Tobacco welcome you to the Collaborative Church of Malibu Ken. Today's sermon comes from Revelations 6:66, telling the story of New York murderer Ricky Kasso and his victim Gary Lauwers. Aesop Rock has mentioned this infamous 1984 case in passing before, a small-time dispute between a drug dealer and user that spiraled into a cause celebre.
Law enforcement and the media lifted Kasso's love of heavy metal and purported connections to Satanism into the spotlight, and the ill-fitting "Satanic panic" of the day would stretch far into the future. Aesop Rock's master-class rhymes describe these players and their scene in harrowing fashion, and with nods to personal connections—Aes grew up in the same county as Kasso, and shared his affinities for metal and LSD.
It's not every day someone drops a single couplet that manages to sum up most of a man's doomed life, but "Same year Bowie dropped/Two horns hatched and matured to gore Northport's '84" hangs early in the air, with the rest of the song dedicated to filling in the gory details of damaged people who spent a fateful night in the woods. All this, and as Rock's words fly past at his standard ludicrous speed it's really Tobacco who's the tone-setter here. His memorably minimal synth line is as creepy and sad as the rap narrative it supports. – Adam Blyweiss
---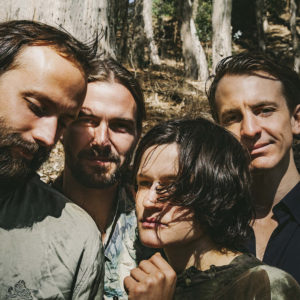 6. Big Thief – "Not"
After releasing a decidedly (great) folk record, Big Thief fans were ready to hear the band shred again. They got their wish. "Not" is a monstrous slab of furious guitars and Adrienne Lenker's voice, which is proving to be the deadliest weapon in indie music. Listen to how, as the song chugs on, Lenker's voice gets cracklier and more desperate. She's communicating, but barely. Eventually, words and her voice fail her and she lets a guitar solo do the talking. And what a solo. At times it's melodic and at others dissonant. It brings to mind both Stephen Malkmus and Thurston Moore. She's furious and angry, just as she outlined everything in the lyrics with one qualifier: not. – Ben Cohn
---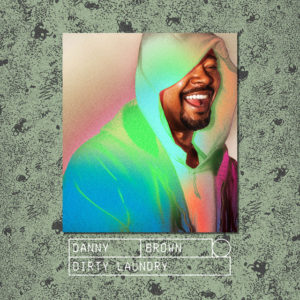 5. Danny Brown – "Dirty Laundry"
After the bleak grotesqueries of 2016's Atrocity Exhibition, "Dirty Laundry" feels deceptively light on its feet. Over a cheeky, churning Q-Tip beat, Danny Brown lays out a series of ribald tall tales, most of which have the exaggerated, conversational quality of someone drunkenly trying to get their buddies to laugh. But as funny as these stories can be—doing "the humpty-hump in a Burger King bathroom," paying for a lap dance with pocket change—they're all rooted in the desperate poverty of their characters. They also often end, funnily enough, with that desperation giving way to strange moments of empathy. (Lori the stripper, for example, doesn't mind the change because she needed the money—she had her own laundry to pay for.) "Ever seen a roach with babies have babies?" Brown raps early in the song. "In the hood like, 'Whatever, we in this bitch together.'" – Sam Prickett
---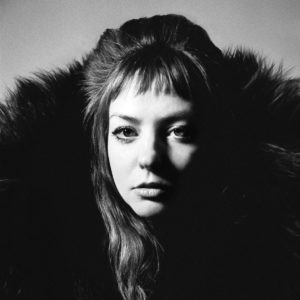 4. Angel Olsen – "Lark"
You can hear pretty easily how "Lark" would've worked in the raw acoustic format Angel Olsen originally envisioned it taking. It is an exposed nerve of a song, Olsen's voice reserved and quiet as she plumbs the depth of sadness a cataclysmic breakup has left her with.
Then, at 1:18, the drums hit, Olsen skyrockets into a new octave and the song explodes into the cinematic grandeur that characterizes All Mirrors, her fourth album and every bit the masterpiece MY WOMAN was. As widescreen as the arrangements become, however, the pain remains. I think of Mirrors as the soundtrack to a lost noir by Nicholas Ray, or perhaps an unfinished Douglas Sirk melodrama, and "Lark" is its grand and glorious overture. – Liam Green
---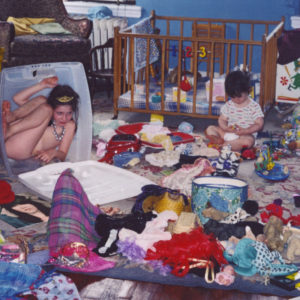 3. Sharon Van Etten – "Seventeen"
With Remind Me Tomorrow, Sharon Van Etten reinvented herself as a no-frills indie "pop" star, crafting the biggest sounding music of her career; "Seventeen," one of the standout singles, perfectly captures this. Van Etten's typical knack for memorable hooks is ever present, but there's a dramatic shift in her energy here—steady drum kicks accelerate "Seventeen" into remarkable depths, tastefully unexplored territory. But as exploratory as the arrangements are, what is the central instrument in "Seventeen" (and this is the case for all of Van Etten's absurdly underappreciated body of work) is that voice. Immediately recognizable, Van Etten wails, "Follow my shadow / Around your corner / I used to be seventeen / Now you're just like me." Is Van Etten talking to herself as a seventeen year old? Or is there a maternal message, encoded to the son she gave birth to in 2017? "Seventeen," like the lead single "Comeback Kid," displays Van Etten at her highest artistic point. – Timothy Michalik
---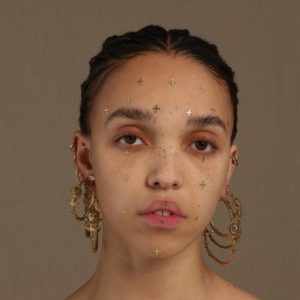 2. FKA twigs – "cellophane"
Intrepid fans and gossip bloggers have pieced together a narrative that ties "Cellophane" to FKA twigs' breakup with actor Robert Pattinson—but this is the kind of song in which the specifics are beside the point. This song, which ends her sophomore album MAGDALENE on a devastating note, describes in simple, universal terms how a relationship can crumble from internal and external pressures. "Didn't I do it for you?" she repeats over the track's sparse piano-and-percussion instrumental. "Why won't you do it for me / When all I do is for you?" Those plaintive lyrics are hammered home by the best vocal performance of twigs' still-young career, with her voice rising and plummeting with trembling emotion. To put it in the sort of simple terms that make this song work, it's an overwhelming outburst of feelings. Who cares if it's about overzealous Twilight fans hoping for her relationship to fail? Here, FKA twigs is a powerful enough presence to eclipse everything else. – Sam Prickett
---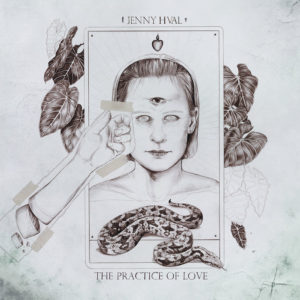 1. Jenny Hval – "Ashes to Ashes"
The Practice of Love found Norwegian experimentalist Jenny Hval almost exclusively embracing the keyboards and rhythms of 1990s techno and its high-minded offshoots, and exploring how vocals and lyric themes could wrap around and through them like vines. It provided a level of sonic clarity and accessibility previously unheard in her catalog, with "Ashes to Ashes" its emotional core. It's been 8 years since any song approaching pure electronic music topped our end-of-year review. Back then, the track and artist in question emerged from a cocoon of dense, complex production to create a statement of wide-angle pop that resides on alt-rock radio to this day. I don't know if "Ashes to Ashes" has much in line with the mainstream other than sharing a title with another decade-bridging cut from an art-rock godhead, but it surely redefines Hval's work in the same way "Midnight City" transformed M83's rep for a moment, in a moment.
Hval arranges and delivers her words as if they were centuries old, even as they mention cigarettes and dating apps. Dreams and memories of death, sex, and songwriting bleed into each other in an endlessly curious kernel of, well, songwriting that's self-referential, even metabiographical: "Even the groove was filled with sadness/Every beat went all the way down/Into the two holes in the ground." And so it is here, as the instrumental behind her poetry blooms from a simple synth hum to punchy techno-pop, a new layer appearing every few seconds to both propel and battle with her dark materials. It is a braindance portmanteau of moody, yearning, nebulous material set to a giddy earworm of a beat—mmm skyscraper, I love you, always forever. We suspect little of this suggests "Ashes to Ashes" is your best song of 2019, but in this moment, for this moment, it is many of ours. Do with it what you will. – Adam Blyweiss
---
Support our Site—Subscribe to Our Patreon: Become one of our monthly patrons and help support an independent media resource while gaining access to exclusive content, shirts, playlists, mixtapes and more.