A Guide to the Complete albums of The Cure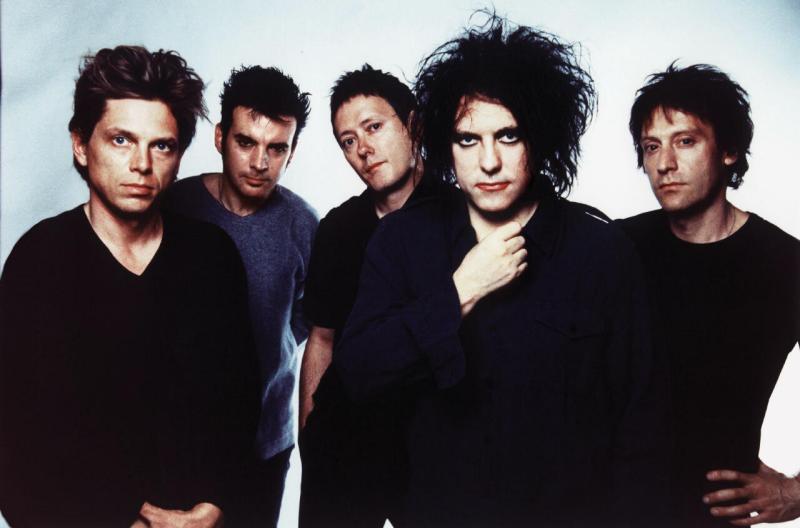 The Cure are bound to release a new album one of these days. Robert Smith has been promising as much for the past few years, though they've also been touring a fair amount in recent years and covering a lot of ground in their setlists, incorporating everything from album-length encores covering classic albums such as Faith or Seventeen Seconds to odds and ends from throughout their career. It's a reminder not just of how much material The Cure's released over the years, but just how strong most of it is.
Since forming in the late '70s, The Cure have released 13 albums during their career. That's not a lot when you consider they've been together for 38 years, but it's nothing to sneeze at either. Seven of those albums were released in the '80s, which comprise their most important years as a band. From the gloomy post-punk explorations of Seventeen Seconds to the atmospheric goth grandeur of Disintegration, The Cure underwent a period of growth and evolution that rivals any band during the same period, and essentially bests them all. In the '80s, there may not have been a better band than The Cure.
Over time, The Cure's output slowed down, partially as a result of having more resources at their disposal in which to take their time, and partially because they could afford to take time off. And they've released a couple of really good albums in the last 25 years, but they've also only released five. So as we anticipate the possibility of new Cure material in the months or year ahead, it seemed an appropriate time to evaluate the band's material on the whole, and see how their 13 albums stack up after all this time—which is the best Cure album, and which one, maybe, isn't.
Celebrate the Catalog with us: The Cure albums ranked, rated and evaluated (but presented in chronological order).
---
Three Imaginary Boys
When The Cure released Three Imaginary Boys, they weren't quite The Cure that we've come to know. Comprising a trio of Robert Smith, bassist Michael Dempsey and drummer Lol Tolhurst, the lineup was sparse and raw, dynamic but still with lots of room to grow. Smith didn't even have the long, teased-out Aquanet goth hair that's become his signature look. Rather, this was a punk band with a sound still yet to fully form, and an identity that wasn't entirely baked in just yet. You have to admire them for building up some mystique, though—the original issues of Three Imaginary Boys featured pictograms instead of song titles (e.g. a burning picture of pyramids for "Fire in Cairo"), which made it a little bit confusing to determine which song was which, but it's an interesting artifact all the same. The songs, themselves, ride a weird balance between sophisticated gloom ("Three Imaginary Boys," "10:15 Saturday Night") and snotty punk 'tude (the cake-decorating read-along of "So What," the sneering cover of Hendrix's "Foxy Lady"), with some mid-tempo fun in between ("Accuracy," "Grinding Halt"). Next to Disintegration, it doesn't even seem like the same band, but there's a purity and sense of fun to these songs that we wouldn't really hear on any Cure album after. The goth-rock atmosphere of their next three albums would reveal them to be an even better band, but this succeeds in being more immediate, an easy entry point for those merely eyeliner curious rather than draped in fishnet.
Rating: 9.2 out of 10
Listen/Buy: Spotify | Turntable Lab (vinyl)
---
Seventeen Seconds
This is where The Cure truly becomes The Cure. With the addition of bassist Simon Gallup, the band's sound took shape with a darker, more streamlined post-punk sound that balanced eerie atmosphere with an abrasive energy. Compared to later triumphs such as Pornography or The Head on the Door, Seventeen Seconds seems understated. In fact, it's weirdly quiet. Moments such as the title track or "In Your House" are striking in just how much restraint the band exercises. That's not to say they're not stunning moments, though the peaks are undeniable, namely the two singles, the haunting "Play for Today" and the dramatic "A Forest," a shortlist contender for The Cure's all-time greatest song. In between they offer spectacular moments of proto-goth creepiness ("At Night") and post-punk jangle ("M"), and a handful of peculiar instrumental transitions. The conventional wisdom about Seventeen Seconds is that it's a minor effort from the band, perhaps because three of the 10 tracks are instrumentals intended to create mood rather than stand alone as great songs in their own right. And indeed, they're mood setters, though the remaining seven tracks are all great to perfect, so I have trouble seeing the problem here. This is The Cure's moment of convergence into something greater and more clearly defined. It's a post-punk essential.
Rating: 9.3 out of 10
Listen/Buy: Spotify | Merchbar (vinyl)
---
Faith
It's hard to say what The Cure's most definitively goth album is, but Faith is certainly a good start in opening up that conversation. Well before The Cure and "goth" became synonymous, Faith revealed an entirely new side of their aesthetic. Following Seventeen Seconds, Faith certainly feels like a logical next step, if one that's a pretty devastating bummer of a funeral dirge. The furious post-punk numbers "Primary" and "Doubt" would have fit in comfortably next to "Play for Today" or "A Forest," while "Other Voices" and "The Holy Hour" would have made perfect sense aligned with the likes of "At Night" or "Seventeen Seconds." Between those moments, however, Robert Smith & Co. evade the danceable darkness of post-punk altogether in favor of slow-moving, funereal pieces that are as beautiful as they are high barriers of entry for the first-time listener. These aren't particularly inviting or fun songs, but they're achingly beautiful, like in the gothic grandeur of "The Funeral Party," or the tense crawl of "The Drowning Man." Eight of these songs without some form of relief would be, perhaps, too much of a drag on the whole, so while "Primary" or "Doubt" seem slightly out of place, what with their uptempo pace and more abrasive sounds, they're necessary anchors to terra firma. So while Faith is among The Cure's least accessible albums, paradoxically, it's very nearly one of their best, a gothic masterpiece within striking distance of perfect.
Rating: 9.6 out of 10
Listen/Buy: Spotify | Turntable Lab (vinyl)
---
Pornography
And deeper we descend into a gothic hellscape where nothing feels safe and menace lurks around every corner. The first line of the album is "It doesn't matter if we all die," and from there you should have a good idea of where this descent into madness leads. This is a bleak album. Not just depressive or dark, but completely ready-for-the-universe-to-be-sucked-into-oblivion nihilistic. Displaying a harsh outlook that Smith now attributes to little more than youthful angst, Pornography is The Cure at their most rabid. Other albums of theirs may very well be sadder or more emotionally crippling, but this one is visceral in its seething. When the band recorded the album, Robert Smith assumed this would be their last record and said he had intended this to be their "fuck off" record. Interesting irony that: The album intended to serve as a symbolic middle finger is the one that ends up being their best yet. Having already released one masterpiece, two close-to-perfect albums and a number of classic singles, The Cure could have stopped here and left one of the greatest post-punk legacies of all time. Pornography is one of the heaviest albums in The Cure's catalog. The booming drum triggers and harsh riffs of "One Hundred Years" set a thunderous tone for the album, which continues on through the tom-heavy thump of single "The Hanging Garden" and the militant dirge "The Figurehead." And the album's closer, "Pornography," is one of the most hellaciously terrifying songs in the band's catalog. Yet for how intense of a ride Pornography is, it's rich in melody and showcases the band's most sophisticated structures and arrangements of the early '80s, setting the tone for the wider sprawl of Disintegration seven years later. This is where The Cure claims the mantle of gothic rock's greatest band.
Rating: 10 out of 10
Listen/Buy: Spotify | Turntable Lab (vinyl)
---
The Top
The Top is sort of a weird record in the context of The Cure's catalog. That's a phrase that'll probably come up a lot, I acknowledge, but here it's fairly true, coming during a time in their career where the lineup had been essentially slimmed down to Robert Smith and Lol Tolhurst. In the years leading up to it, the duo had been releasing a series of singles heavier on synths and drum machines, including "The Walk" and "Let's Go to Bed," inarguably high points of their early '80s career. Yet just prior to that, The Cure had released Pornography, a dark and devastating masterpiece of goth-rock horror. Topping that would be a difficult task, but Smith didn't necessarily seem interested in pursuing a path anywhere near that darkened road, instead assembling some session musicians to make a record that contained similar aesthetics to that one, but a wildly different character. The Top is vastly more playful, and for that matter bizarre. Smith's frame of reference is wider reaching and experimental, incorporating noisy feedback effects in "Dressing Up," Middle Eastern motifs in "Wailing Wall" and even flamenco on "The Caterpillar," the one song on the album to sneak into their singles canon. The best songs are arguably its bookends, the driving opener "Shake Dog Shake" and the lengthy, dirge-like closing title track. It's a document of Smith and Tolhurst trying some weird, new things and having fun with it, if not always producing classic songs in the process. That being said, this album holds up much better than the drug-fueled indulgence of its creation would have suggested.
Rating: 8.0 out of 10
Listen/Buy: Spotify | Merchbar (vinyl)
---
The Head on the Door
After a series of increasingly dark albums, lineup changes and a weird experimental period, The Cure discovers the pop band within. In 1985, following the weird experiments of The Top and the synth-based pop singles that preceded it, The Cure solidify a new lineup and flesh out their sound significantly. Previous bass player Simon Gallup rejoins the band, as does guitarist Porl Thompson and new drummer Boris Williams, previously having worked with The Thompson Twins. This richer quintet sound and production from David M. Allen help to bring a bigger pop sensibility to the songs, but for his part, Robert Smith makes great strides in developing his songwriting. The Head on the Door isn't as conceptually dense as Pornography or Faith, but it's endlessly listenable, having launched two of the band's most enduring singles "In Between Days" and "Close to Me." "A Night Like This" was also a single, featuring a fab sax solo no less, though it didn't have the same reach. All of which is to say every song on The Head on the Door is full of life and energy, not to mention some of the best melodies Smith has put on record. It's not an outright dismissal of the darkness of before—"The Baby Screams" and "Sinking" retain the moody darkness that The Cure has always done so well—but some of the biggest surprises are in playful moments such as "Six Different Ways" or "Close to Me." Smith borrows from flamenco on "The Blood" and the band gets abrasively funky in "Screw." The centerpiece of the record is "Push," a soaring, dreamy work of blissful post-punk guitar that takes a full two minutes and change before there's even any vocals. It's an ambitious and artful moment, and one of the band's greatest. For how much ground The Head on the Door covers, and how eclectic it is, everything flows perfectly. Perhaps it's best to think of it as the best mixtape The Cure ever made.
Rating: 10 out of 10
Listen/Buy: Spotify | Merchbar (vinyl)
---
Kiss Me, Kiss Me, Kiss Me
The Cure's first album to break the Billboard top 40 in the U.S. is also, not coincidentally, the one that introduced one of their most enduring singles: "Just Like Heaven." What's peculiar about that is it was in fact the third single released from the album. (Not necessarily all that strange when you consider it was preceded by "Why Can't I Be You?"; very weird when you consider the more understated "Catch" was the second single.) Kiss Me, Kiss Me, Kiss Me is more or less a continuation of the approach the band introduced on The Head on the Door, albeit on a much grander scale. Where that album had 10 songs, this one has 17 (18 if you include the vinyl bonus track "Hey You!"). And that much more expansive tracklist amounts to a much broader range of sounds on the album, both embracing and diverting from the pop sound of its predecessor. The intense pulse of the opening track "The Kiss" is one of the most visceral songs the band had release to date at this point, and the fiery "Torture" and "Shiver and Shake" showcase the band just straight-up rocking the fuck out. So that's pretty fun. The ballads are substantially more gothic, as on the sinister raga of "If Only Tonight We Could Sleep" and the dreamily romantic "One More Time." But there's a fair amount of experimentation in other realms, as on the acoustic weirdness of "Like Cockatoos" or the driving rhythms and saxophone squeal of "Icing Sugar." There's a lot to explore here, and Smith's level of creativity is off the charts, even if the album itself is just slightly overstuffed. But then again, if you want to skip ahead to "Just Like Heaven," you always have that option: "Show me, show me, show me how you do that trick…"
Rating: 9.4 out of 10
Listen/Buy: Spotify | Merchbar (vinyl)
---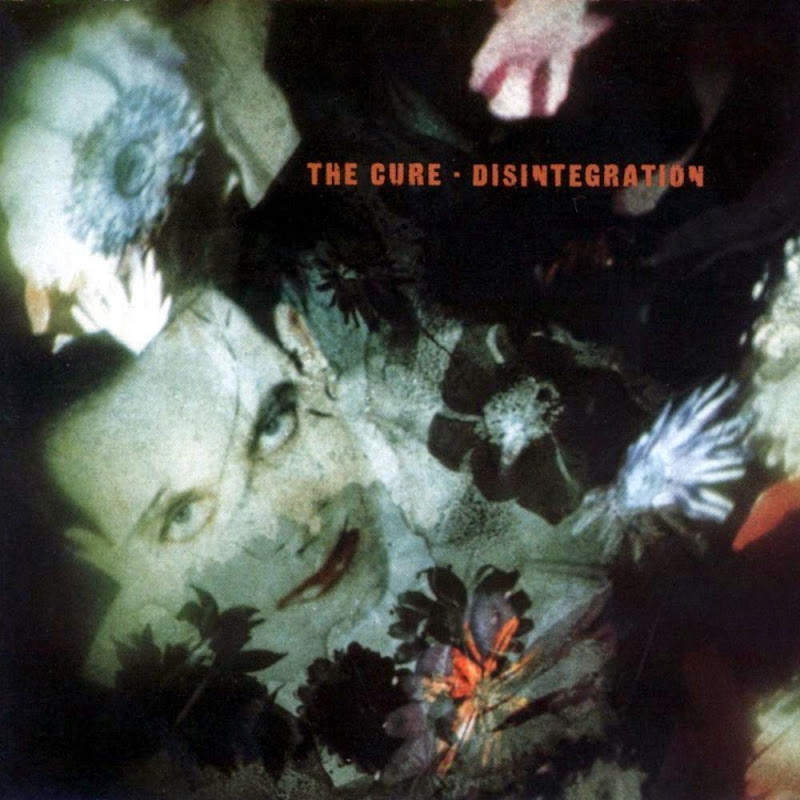 Disintegration
This is the third album of The Cure's that I've essentially deemed perfect, which is a rare feat for any band to pull off. One perfect album? That's worth celebrating on its own. But three? That's a near impossibility. Disintegration is largely regarded as the best Cure album, and with good reason. You won't find an album in their catalog with as much detail and grandeur, with as much emotion and vulnerability. Where Pornography is the band at their most intense and visceral, and The Head at the Door is their pop wonder, Disintegration is the summary of the band's strength, orchestrated into a dreamy 70-minute work of undeniable beauty. It begins with "Plainsong," a huge, affecting dirge of powerful synths and ethereal guitars, setting the stage for a devastating hour and change to follow.
Written in the midst of an early-mid-life crisis in which Robert Smith was depressed about not being able to achieve his artistic potential by age 30, he essentially outdid himself on that front, delivering at age 30 what his twenties suggested was there all along. It's an album that's frequently sad and delicate, yet among the most powerful and forceful of anything The Cure has ever released. It has at least four perfect pop songs: the earworm "Love Song," the eerie "Lullaby," the touching "Pictures of You" and the driving "Fascination Street." It's also fucking epic. The title track are eight of the most immaculate minutes the band's ever recorded, while "The Same Deep Water As You" explores nine minutes of aching melancholy, and "Prayers for Rain" is simply heavy. Disintegration is both the band's most cohesive whole and a collection of individual highlights, suggesting that Robert Smith's own crisis of creativity was exactly the thing that led him to create his best work.
Rating: 10 out of 10
Listen/Buy: Spotify | Merchbar (vinyl)
---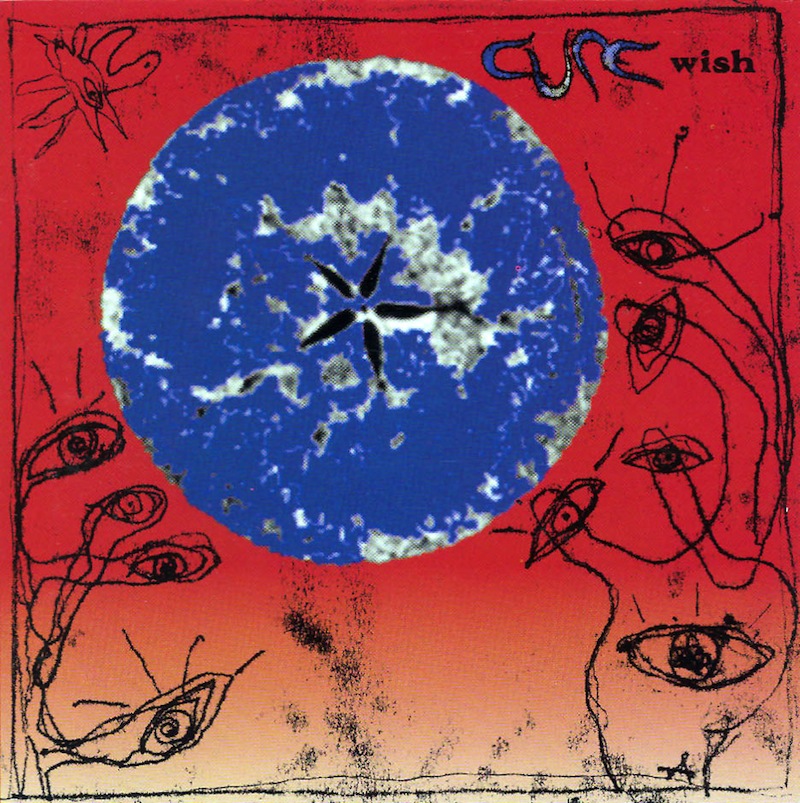 Wish
After Disintegration, The Cure's output began to slow considerably, to a regular pace of one album per presidential election year in the U.S. (up to 2008, which was the last one). So, since the '90s, that's added up to five albums in 24 years vs. eight in 10 in the period before that. They've also reached a level of success much greater than that of their earliest years, so the necessity of playing bigger shows in bigger venues with bigger productions also assumes a considerable amount of the band's time. There's also the benefit of having more time to spend in the studio, and taking more time off when you aren't. Wish, like Disintegration, is a big album. One of the biggest, in fact, of The Cure's career, and not just because it contains the mega-hit "Friday I'm In Love." It's big in sound, big in scope, and maintains the vast scope of its predecessor. It's not, however, quite so ethereal or tormented. It's much more of a rock album, or perhaps more accurately, an alt-rock album. The guitars are louder, the rhythms hit harder—it's not grunge by any measure, but there's an edge to it. And yet, it's remarkably accessible—"High" and "Friday I'm In Love" are two immediate, easy to love Cure songs that essentially avoid the goth-rock moroseness that's been something of a signature. The highest peaks on the album are those that are signature Cure songs through and through, like the driving rhythms of "Open" or the soaring epic, "From the Edge of the Deep Green Sea." Wish is an album that's big on both hits and characteristic Cure sound, and perhaps their last truly great album. (Though there has been at least one really good one since then.)
Rating: 9.3 out of 10
Listen/Buy: Spotify | Turntable Lab (vinyl)
---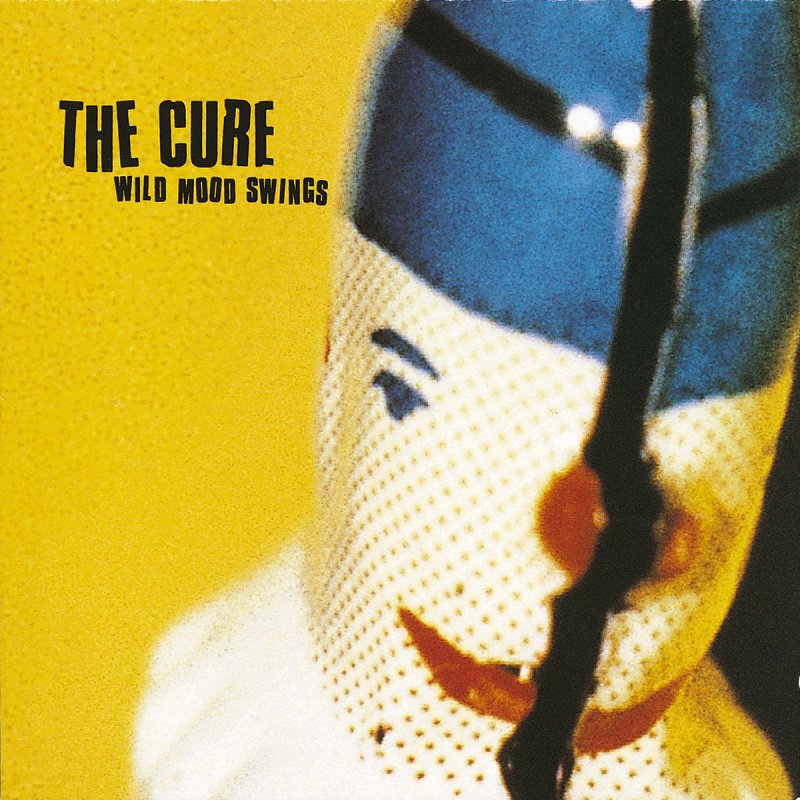 Wild Mood Swings
Every band has its worst album, and this is The Cure's. Which is to say Wild Mood Swings is still partially redeemable, but probably should have been an EP. At the very least, Robert Smith and Perry Bamonte—the core duo at the center of the album after the departure of drummer Boris Williams and guitarist Porl Thompson—should have considered some stricter edits. That can be a hard thing to do for a band that's long embraced a more-is-more philosophy. Wish and Disintegration featured some of the band's lengthier songs, while Kiss Me Kiss Me Kiss Me's tracklist contains 17 songs (18 on the vinyl version). You can't say that Wild Mood Swings' title isn't accurate on the whole, however. The mood certainly swings wildly, unpredictably, and often bafflingly. The album opens with a classic slice of gloom, "Want," then undergoes far too many peaks and valleys to reach any level of consistency. The plodding trip-hop beats of "Strange Attraction" couldn't have sounded all that fresh in 1996 and surely don't now. The bright-eyed and bushy-tailed feelgood pop of "Mint Car" doesn't make for a bad song, but it feels out of character at least. And "The 13th," well, it was a lot better the first time around, when it was called "The Caterpillar." Too many pieces don't really fit here, and it goes on for far too long, but it at least has the saving grace of "Jupiter Crash," a song that they might have done well to save for Bloodflowers.
Rating: 5.5 out of 10
Listen/Buy: Spotify
---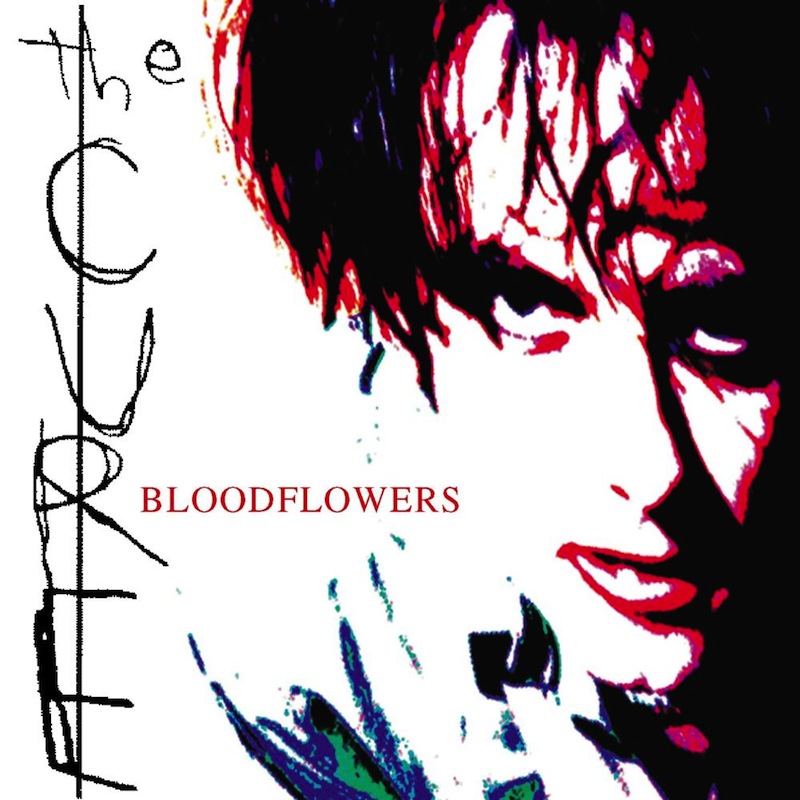 Bloodflowers
After the weird mish-mash of sounds, kitchen-sink approach and seemingly random sequence on Wild Mood Swings, The Cure had an opportunity to make a statement. The four years after the release of that album apparently directed them back to the gloom of Faith, Disintegration and Pornography, as their eleventh album Bloodflowers is the last album they released that you'd be able to call "goth" by any measure. Featuring five fewer songs than Wild Mood Swings but boasting a running length that's about the same, Bloodflowers is a big album. Three songs go beyond seven minutes long, and the massive "Watching Me Fall" keeps up its ominous Reznor-ian goth drone for 11 minutes (which is just fine by me—more darkness!). In that sense, it very much is a return to the atmospheric sprawl of Disintegration and Wish, though curiously without as many of the standalone singles. Bloodflowers lacks a song with the immediacy of "Friday I'm In Love" or "Lovesong," for instance—there isn't even a song with love in the title! And the singles that it does have, "Maybe Someday" and "Out of This World," run a bit longer than the standard Cure hit, the latter essentially a dream-pop swirl that takes its time to develop a hook. The album does lose some of its steam in the middle section, with "There Is No If" and "The Loudest Sound" a little underwhelming in the context of the more booming goth rock numbers, though it closes strong with the title track, a melancholy standout reminiscent of the best moments of The Cure's gloomy heyday.
Rating: 8.7 out of 10
Listen/Buy: Spotify
---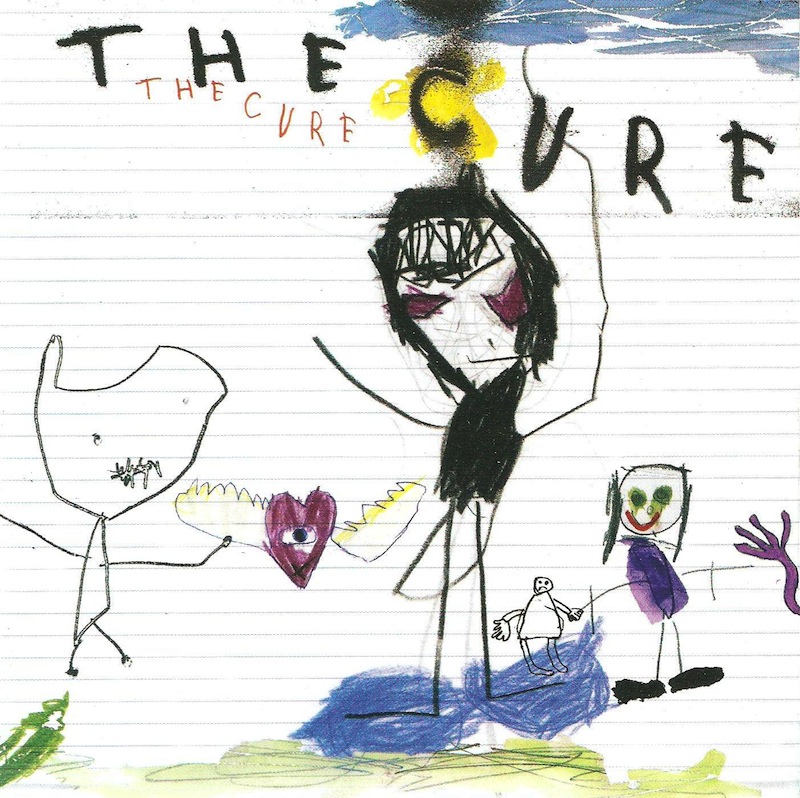 The Cure
Something about the act of self-titling an album makes it seem like a big statement. It's as if to say that piece of art is the one that most represents what the artist is about. That's, perhaps, reading far too much into it, but it's at least one interpretation. That being said, The Cure's self-titled album does not follow that line of thinking. Released in 2004, after a sort of comeback effort with the strong Bloodflowers, this album found The Cure adapting to a more contemporary landscape with the help of producer Ross Robinson, which came a year after Robert Smith showed up on a Blink-182 track (which was a little weird). So there's a little bit of that beefy rock sound that Robinson's known for. He's produced Korn albums, after all, though thankfully it doesn't sound like a nu-metal album. And considering the album still featured a lot of the classic lineup, it still feels like The Cure, at least on some level. But the album feels lighter, despite the production. The songs are mostly pretty short, with a comfortable pop feel. And the cover art looks like a child's drawing, which drives home that light-hearted tone. It's not quite as oddball as The Top or Wild Mood Swings, but without the gravitas of The Head on The Door. It's The Cure settling down and not getting too wrapped up in reliving past glories. That's some kind of achievement, and a laudatory moment in time, if not necessarily the Cure album any of us would reach for first.
Rating: 7.1 out of 10
Listen: Spotify
---
4:13 Dream
The Cure can be proud that there's no album in their catalog that's an outright disaster, necessarily, though there are definite weak spots, and it's more than a little frustrating that the last album they released—eight years ago if you're counting—is one of their weaker ones. Following the pretty good The Cure, the sound of 4:13 Dream is loose, but a bit lacking in purpose. On one level, it's their most pop-centric album since the '90s, but the songs don't have the production or polish to really drive home the hooks and melodies. And most of those hooks and melodies, while not bad in and of themselves, feel like works in progress. The sprawling leadoff track "Underneath the Stars" is the album's highest peak, and that's a little bit of a problem. It's a hell of a start, but it peaks too early, and from there the band never makes it back up to that high point. There's certainly an inkling of potential that it could have been a worthy successor to Wish, but the impact comes off as too muted to be among the band's best work. Yet with a number of new albums on the way, it appears the inspiration hasn't run dry.
Rating: 6.5 out of 10
Listen: Spotify
---
Support our Site—Subscribe to Our Patreon: Become one of our monthly patrons and help support an independent media resource while gaining access to exclusive content, shirts, playlists, mixtapes and more.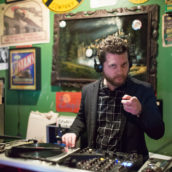 Jeff Terich
Jeff Terich is the founder and editor of Treble. He's been writing about music for 20 years and has been published at American Songwriter, Bandcamp Daily, Reverb, Spin, Stereogum, uDiscoverMusic, VinylMePlease and some others that he's forgetting right now. He's still not tired of it.