Greatest Hits : The 18 Best Mastodon Songs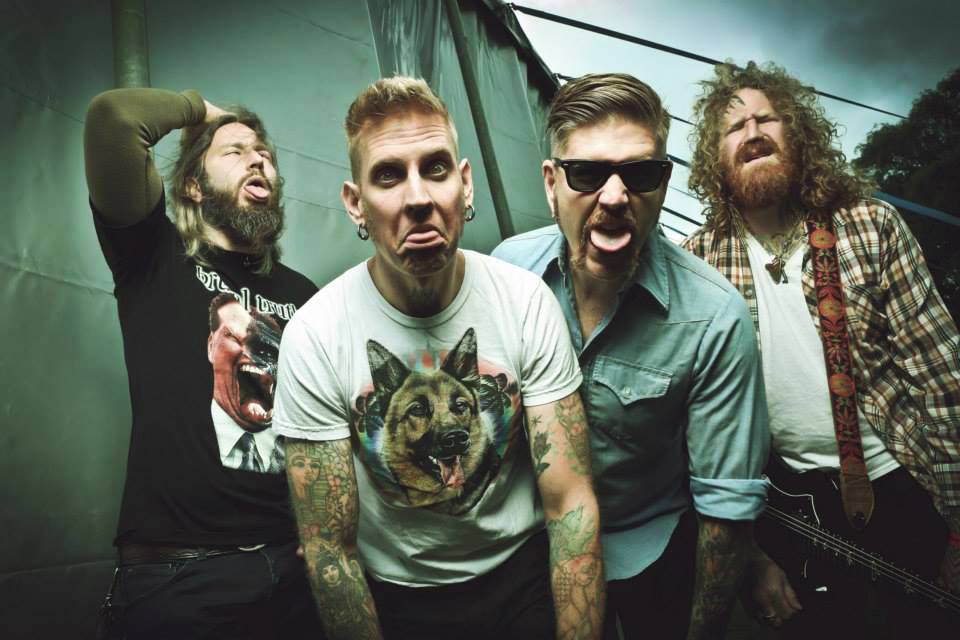 Mastodon are nothing if not consistent. The Atlanta metal group have maintained a standard of excellence since their inception just before the turn of the century, and their lineup has consisted of the same four members since the lead-up to their debut studio album. Their wildly creative discography features numerous conceptual albums and highlights every member's technical brilliance: Brann Dailor sits on the Mount Rushmore of modern metal drummers, Brent Hinds and Bill Kelliher's dueling guitar work is nothing short of wizardry, and main vocalist and bassist Troy Sanders anchors the band by providing guttural and instrumental grit that encapsulates Mastodon's singular sound.
The past decade and a half have seen Mastodon turn from ruthless pioneers for the Southeastern sludge scene to living legends in hard rock and metal. This legacy is not born of complacency either. They've toiled in the physical, mental and emotional stressors of touring the world repeatedly, living in recording studios, and being away from their families for extended periods of time. Musically, every member of the band has had a hand in the vocals and have developed immense ranges on their respective instruments. They perpetually alter their approach to album creation and songwriting, resulting in something new and unique with every new offering. Songs can range from two- and three-minute bruisers to ten or 14-minute progressive epics, and they're built up into conceptual narratives about Moby Dick or hard rock albums loaded with fun, free-flowing jams.
Each Mastodon album carries its own argument for which one is the best. Many of the oldest fans may stay rooted in their love for Remission or Leviathan, while the band's newest fans may have been drawn in through Once More 'Round the Sun. However there is one binding link between all of these albums, and that is Mastodon's idiosyncratic sound. It is there. It always has been. From their earliest demos to the refined and polished sound in their newest works, someone will instantly know a Mastodon song when they hear it.
The hardest part in composing this Greatest Hits compilation was excluding songs from the final list. It is quite difficult to pick the best of the best when everything is so brilliantly crafted. To decide which makes the cut, I considered many factors: Research went into how many times a song is played live, or appeared in video games, or has the most streams on platforms like Spotify or views on YouTube. Personal preference is, obviously, a major factor as well. Songs were handpicked to showcase where Mastodon has been and where they have gone recently, and how they have tied their entire discography together. Consider the following list a collection of snapshots compiled by a superfan, a series of moments that shaped and formed one of the most important bands in modern American metal. Read along and listen to our playlist of the best Mastodon songs.
---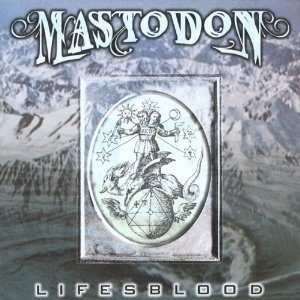 "Deep Sea Creature"
from 9-song demo/Lifesblood EP (2000/2001)
Mastodon's earliest years saw them at their rawest and most aggressive. Their earliest demos featured former vocalist, Eric Saner, who was only with the band briefly. However, his contribution is noted in the midst of Mastodon's greatest works, mainly due to his abrupt exit forcing the other members of the band to pick up vocal duties. "Deep Sea Creature" was built around a lot of early technical experimentation between the four members of Mastodon. This final track of the Lifesblood EP would later be featured on their Call of the Mastodon compilation album along with other songs from the earliest days of Mastodon.
---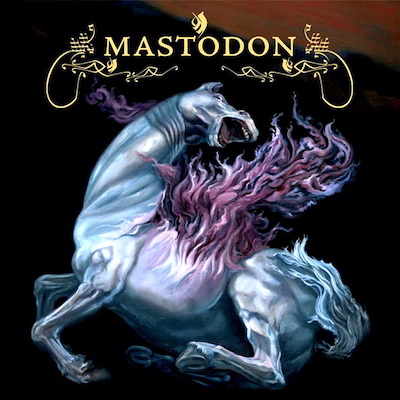 "March of the Fire Ants"
from Remission (2002)
The first single from Mastodon's debut full-length album, Remission, is a four-and-a-half-minute bruiser complete with some of Brann Dailor's most pummeling drum work. Saner has left Mastodon at this point, opening the door to a three-pronged attack on vocals from Sanders, Hinds and Kelliher that bellows over the sonic equivalent of a mudslide. "March of the Fire Ants" was also the first song of theirs to feature a music video, which included among other moments, a man being dug up and placed upon a throne.
---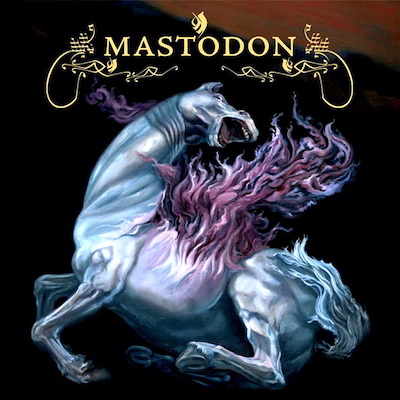 "Where Strides the Behemoth"
from Remission (2002)
"Where Strides the Behemoth" remains Mastodon's heaviest song. It opens on swirling riffs before breaking down into a filthy, sludgy groove that sticks throughout the duration of the song. A live version of the song was included on their 2011 live album, Live at the Aragon, an album in which the band performed Crack the Skye it its entirety as well as other classic songs.
---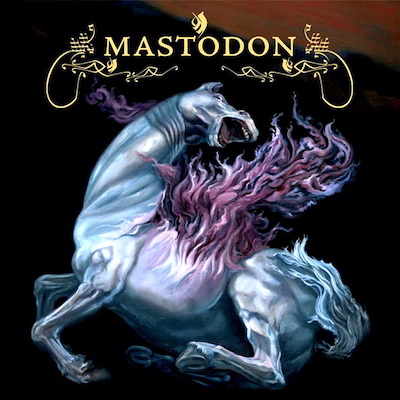 "Mother Puncher"
from Remission (2002)
Talk about an opening riff. There isn't a more immediately recognizable song on Remission than "Mother Puncher" and it's second to perhaps only "Blood & Thunder" in their discography. Kelliher's opening riff was constructed around Dailor's rhythm on the drums. Much like "Deep Sea Creature," the band was piecing together riffs and seeing what flowed seamlessly and sounded good. With a title like "Mother Puncher" there is an assumed ferocity to the track. It certainly delivers on that front.
---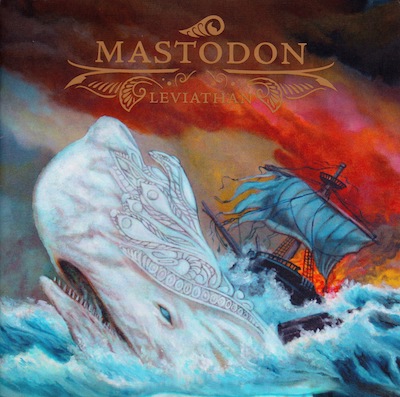 "Blood and Thunder"
from Leviathan (2004)
The opening track to Mastodon's first fully conceptual—and arguably greatest—album is often credited as the song to which many people discovered the group. "Blood and Thunder" was the second single from the album and was included in numerous video games as well as recently being heard in the Oscar-nominated film, The Big Short. It is a tale of an epic battle with the great white whale that features the guest vocals of Clutch's Neil Fallon barking orders to the men of an embattled whaling ship. General consensus would suggest this is Mastodon's greatest and most well known song.
---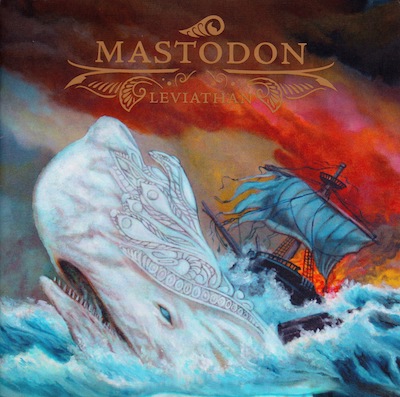 "Megalodon"
from Leviathan (2004)
There is something about this song that gets people going at Mastodon concerts. "Megalodon" is another one of those killer tracks that frequently appear in Mastodon's setlists, and the groovy riffs might have something to do with it. It was one of the earliest songs that really pushed Mastodon toward an overall progressive sound with their music. Using moments of Remission-style vocals melded with this new progressive songwriting style was a part of Leviathan's massive breakthrough.
---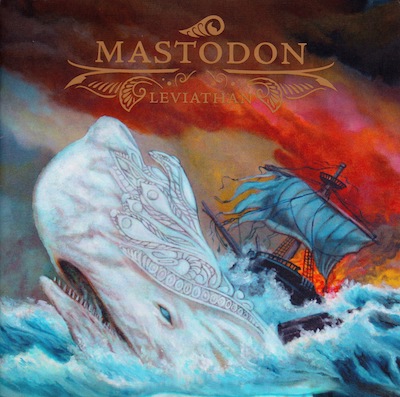 "Iron Tusk"
from Leviathan (2004)
"Iron Tusk" and "Blood & Thunder" were the first two songs I ever heard from Mastodon, which quickly made the Atlanta quartet one of my favorite bands back in 2005. "Tusk," the debut single from Leviathan, finds Dailor ringing in the song with a blazing drum roll while Kelliher and Hinds bring in the thickest and chunkiest riffs imaginable. Sanders' beastly bass and growl are animalistic as he bellows out the tale of the fight with the great white whale.
---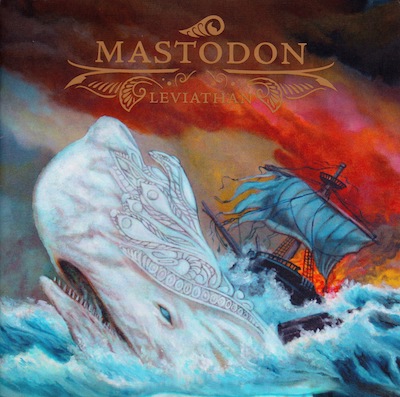 "Aqua Dementia"
from Leviathan (2004)
This is the first song of Mastodon's to feature guest vocals from Scott Kelly of the great Neurosis, a band whose music played a major influence on Mastodon. This would mark the beginning of a recurring trend in Mastodon's music in which Kelly appears as a vocalist in a song on each album. In the lineage of "Blood & Thunder" and "Megalodon," this track has remained a staple in live sets, which are often constructed to include a variety of songs from most, if not all, of their albums. "Aqua Dementia" certainly has that sticking power. It features a vocal duel between some of Hinds' most aggressive vocals and the unparalleled voice of Kelly.
---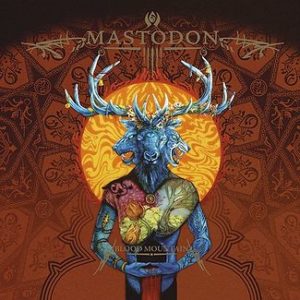 "Crystal Skull"
from Blood Mountain (2006)
If you were to search for Mastodon's most frequently played live song, you might be surprised to find it is not "Blood and Thunder." It is, in fact, this first single released from Blood Mountain, which turns 10 years old in 2016. Opening on a tribal drum sequence and gang vocals that bellow "Guide a truth / Prevail and ride," the song introduces the mythical crystal skull that the hero of Blood Mountain's story is searching for, which is believed to unlock the next stage of human evolution. Scott Kelly's vocals feature on the end of the track to bring it all to an epic conclusion (Troy Sanders covers Kelly's vocal section when "Crystal Skull" is performed live).
---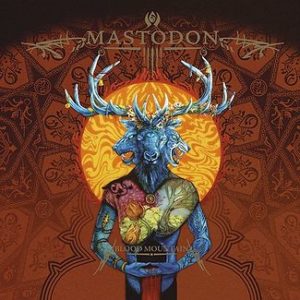 "Sleeping Giant"
from Blood Mountain (2016)
A hazy, spacey track that opens on soaring guitars from Kelliher and Hinds, "Sleeping Giant" offers a bit of a tempo switch relative to its adjacent tracks on Blood Mountain, slowing down a touch and giving listeners a chance to catch their breath and become steeped in battling vocals between Hinds and Sanders over swirling riffs. The song is capped off by a spoken-word from Sanders: "A vast calm wilderness / The call to adventure comes / Lead and land atop this rock / Infinite path carved with unrivaled skill." "Sleeping Giant" is featured as a downloadable song on Guitar Hero III: Legends of Rock. It punishes anyone attempting to play it on expert (speaking from experience…).
---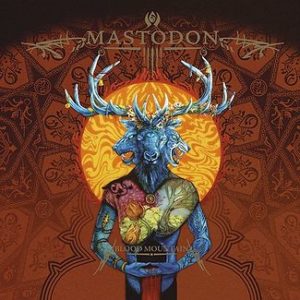 "Circle of Cysquatch"
from Blood Mountain (2006)
During the process of developing this Greatest Hits list, a few tracks arose as the best individual narratives. These were songs that set the imagination on fire through descriptive lyrics and/or immersive instrumentation, and "Circle of Cysquatch" is near the top of that list. It screams of "a race of one-eyed beings / All feared and shunned," and Troy Sanders revealed in an interview that the Cysquatch can see into the future and warn the main character of Blood Mountain's narrative about impending danger that looms. The lyrics masterfully craft an easily imaginable plot line.
---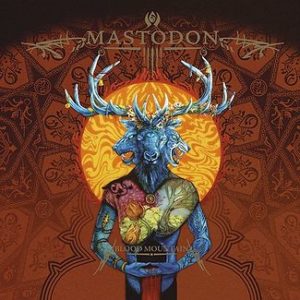 "Colony of Birchmen"
from Blood Mountain (2006)
If your music gets a Grammy nomination, then sure, it's worthy of making it into your Greatest Hits. "Colony of Birchmen" pays tribute to an older Genesis song that was called "The Colony of Slippermen" and was nominated in 2007 for the Hard Rock/Metal Grammy. It features guest vocals from Josh Homme of Queens of the Stone Age and Eagles of Death Metal layered into a harmony of repeated lyrics during the chorus. (For the record, they didn't win—Slayer took home the award.)
---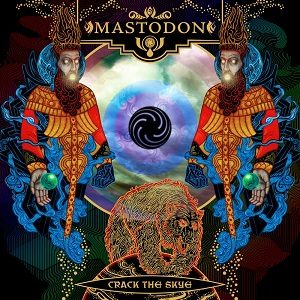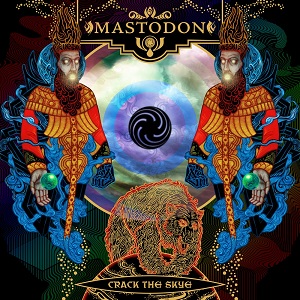 "Oblivion"
from Crack the Skye (2009)
"Oblivion" is the opening track to Mastodon's science fiction epic about a quadriplegic whose only means of travel is through astral projection. The first song in which Brann Dailor took lead vocals on one of Mastodon's songs, this new, three-headed harmony monster highlights an absolutely stellar song that leads off what is arguably the band's greatest album. The song is accompanied by an intensely artistic and adventurous music video that bolsters the spacey, otherworldly feel that Crack the Skye embodies. The band themselves considers "Oblivion" one of their biggest moments, and for good reason. No proper Mastodon Greatest Hits collection should be without it.
---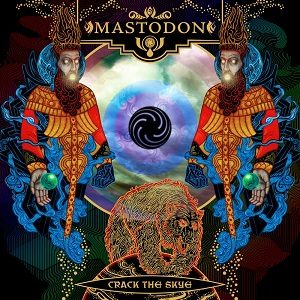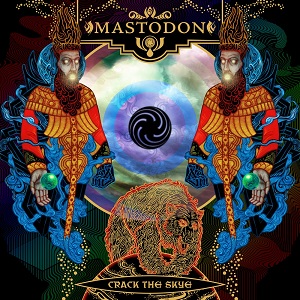 "The Czar"
from Crack the Skye (2009)
This is my personal favorite of the list. "The Czar" is a nearly eleven-minute epic broken up into four individually named segments of the song. The main character of Crack the Skye's narrative has found his way to Czarist Russia into the body of Rasputin after he flew too close to the sun, drifted in space, and was drawn into a wormhole, and the ruling regime has ordered for Rasputin's execution after attempting to take the throne. Hinds and Sanders alternate lead vocals throughout the segments of the song, as tempo ebbs and flows from a slow and dreamy pace to frenetic riffs and drum patterns as the hunt for Rasputin rages on. "The Czar" falls into the same fantastic league of individual storyteller songs like "Circle of Cysquatch."
---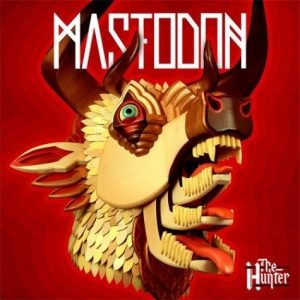 "Black Tongue"
from The Hunter (2011)
"Black Tongue" was the first single released from The Hunter, Mastodon's fifth studio album. The record was their first one to break away from any conceptual notions and incorporate elements from all of their previous albums. This track in particular instantly shredded any doubt of a drop in quality as Kelliher delivers an incendiary riff that rivals anything the band has created. Sanders' forceful yell booms out of the band's powerful instrumentation with commanding lyrics: "You can run to the sea / You can run to the forest / You can hide, but you'll never escape." It's an exceptionally heavy track that kicks off yet another remarkable album.
---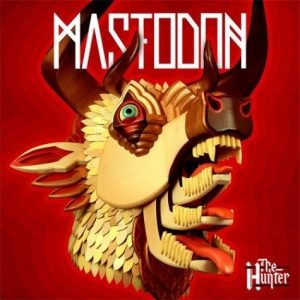 "Curl of the Burl"
from The Hunter (2011)
It's a Grade-A Brent Hinds barn-burner. With a southern rock riff and grizzled lyrics about revenge killing a man because he killed his goat, Hinds rips through lead vocals and guitars with backing vocals on the chorus from Sanders. It is dripping in southern rock and bluesy tinges, an infectious song that worms its way into your brain. In sticking with the trippy music video theme Mastodon maintains, the video follows a strung out lumberjack who chops down trees and pick psychedelic flora to create his own organic drugs. Needless to say, some crazy stuff ensues.
---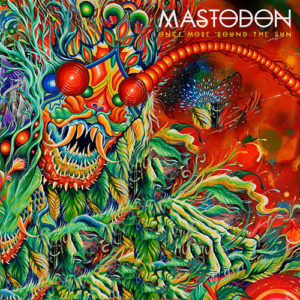 "The Motherload"
from Once More 'Round the Sun (2014)
This is Mastodon's most streamed song, according to Spotify. It is also one of Dailor's strongest overall performances in Mastodon's discography. Once More 'Round the Sun is highlighted by Dailor's vastly improved vocals and "The Motherload" is best example of what he is capable of. Individual merits aside, this track has opened the door to a whole new group of Mastodon fans who may not have been around for their earlier works or were aware of their less mainstream music. "The Motherload" is also accompanied by a very not-so Mastodon video, filled with twerking ladies.
---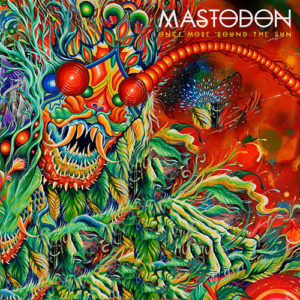 "Chimes at Midnight"
from Once More 'Round the Sun (2014)
"Chimes" is one of those songs that could have fit into multiple Mastodon albums. It has moments where it could have slotted into the middle of Crack the Skye or The Hunter, though in reality it's the standout track on Mastodon's most recent album. It's indicative of Mastodon's ability to keep a common thread running between all of their albums. While Once More 'Round the Sun sounds almost nothing like their 2009 prog metal opus Crack the Skye, what makes songs like "Chimes at Midnight" great is that they can bridge gaps between their past music and where they are now.