Best New Releases, July 14: Natural Wonder Beauty Concept, John Coltrane & Eric Dolphy and more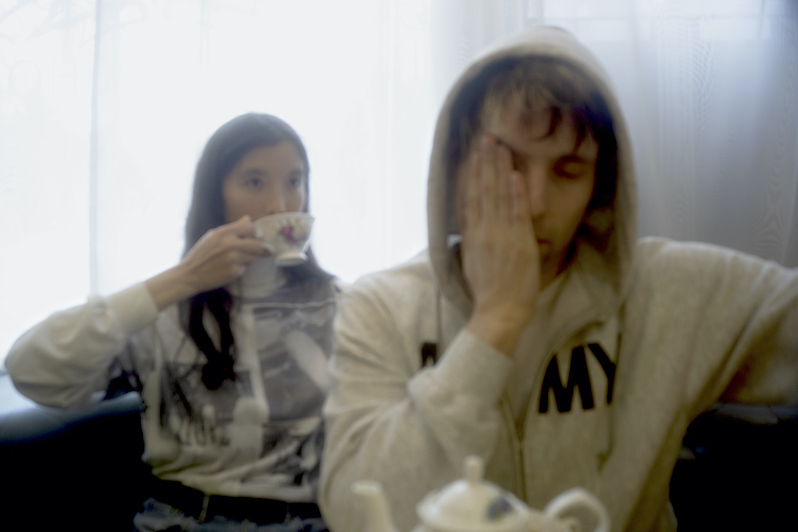 Happy new release Friday! Today is another big day of new releases, which in the rearview might have seemed a little less overwhelming than last week (I mean, how do you compete with a new PJ Harvey album?). But there's no shortage of excellent new music out today, whether in the form of a wiry punk record, an experimental electronic pop collaboration, an incredible recently unearthed live jazz album and more. Check out this week's best new releases.
---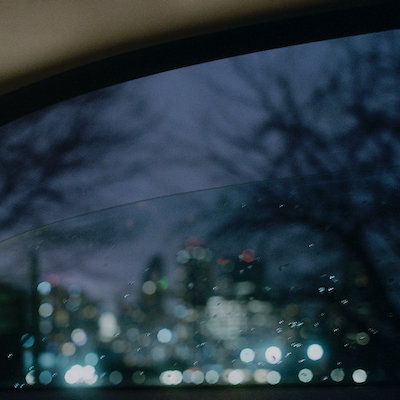 Natural Wonder Beauty Concept – Natural Wonder Beauty Concept
Ana Roxanne and DJ Python each make music in different corners of the electronic music spectrum, which in turn makes them more natural collaborators—each artist's particular sphere of sound complementing the other's seamlessly rather than in more of an overlapping fashion. Yet Natural Wonder Beauty Concept is less a basic mashup of their ambient and dancefloor approaches, respectively, instead finding a more gorgeously atmospheric pop somewhere in between, through hauntological soundscapes like "The Veil I," the skittering jungle beats of the title track, or the enchanted R&B of "Sword." Natural Wonder Beauty Concept never stay in one place very long, but this album feels less like a mixtape than a continuous tour through a series of different rooms where one door opens up into another—a labyrinth of discovery.
Listen/Buy: Bandcamp | Merchbar (vinyl)
---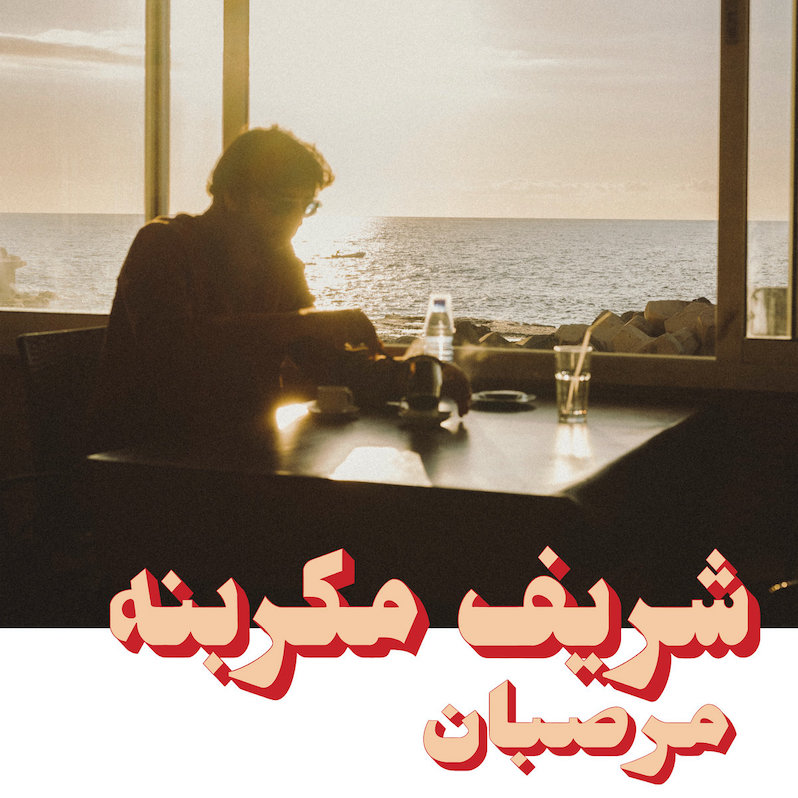 Charif Megarbane – Marzipan
The first full-length album of entirely new music to be released on the always-incredible Habibi Funk label, Marzipan is a rich and eclectic musical journey from composer, producer and multi-instrumentalist Charif Megarbane (Cosmic Analog Ensemble, Free Association Syndicate). Exploring a style he calls "Lebrary," ostensibly a hybrid of Lebanese popular music and library music, Marzipan is a revelation in contemporary groove, spinning psychedelic funk that's sometimes cinematic, always richly arranged, and at times reminiscent of the kind of head-spinning crate digs you'd expect to hear from a producer like Madlib. A spectacularly lush record that we'll be discussing in more depth soon.
Listen/Buy: Bandcamp | Merchbar (vinyl)
---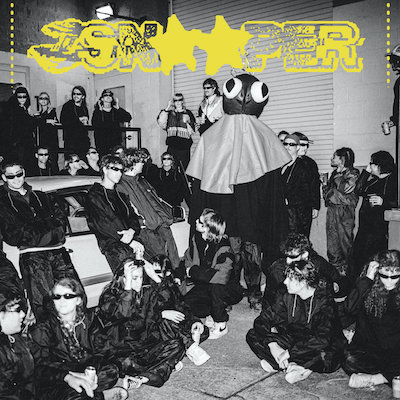 Snõõper – Super Snõõper
Nashville punks Snooper don't waste time. The songs on their debut album Super Snõõper only cross the two-minute mark once, in the surprisingly hefty, five-minute closer "Running." But by and large, the band is in the zone between 30 and 90 seconds apiece, their sharp jabs of itchy garagey punk rock comprising only jagged edges and sharp turns, like Pink Flag-era Wire injected with a touch of Brainiac's frayed noise rock malfunction (and more than a little of Ty Segall in play-it-faster mode). It's rare to find a great new punk record that doesn't feel immediately indebted to the class of 1977 or 1984, but there's more than enough jittery weirdness in Snõõper's approach to make them stand apart.
Listen/Buy: Bandcamp | Merchbar (vinyl)
---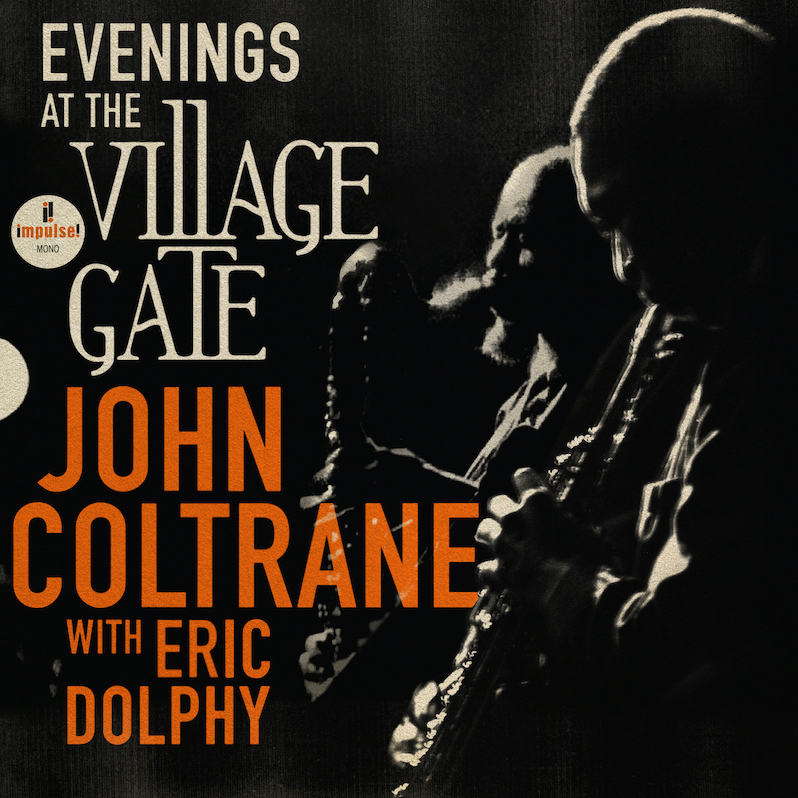 John Coltrane with Eric Dolphy – Evenings at the Village Gate
A long-lost live recording from 1961, shelved for years but rediscovered at the New York Public Library, captures two giants of jazz during 80 minutes of new musical discovery and transition. Recorded the same year, in the same city, as Coltrane's legendary Coltrane "Live" at the Village Vanguard, Evenings at the Village Gate is captured as both Coltrane and Dolphy enter into a new period of boundless creativity and, for Coltrane at least, a kind of productive fertility, with the next few years producing many of his most legendary albums. The live performance draws from recent releases Africa/Brass (arranged for a smaller ensemble) and My Favorite Things, and the results are inspired and electric (though technically acoustic). After recent releases such as Both Directions at Once and Blue World, it's remarkable to think there's still more unheard Coltrane recordings to dive into, and this one's an essential.
Listen/Buy: Spotify | Merchbar (vinyl)
---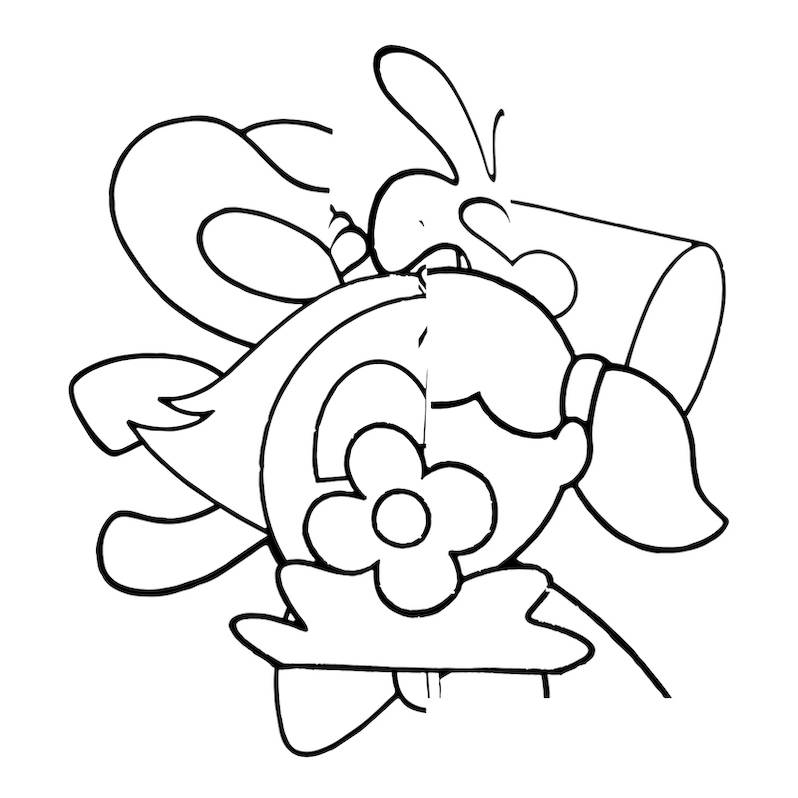 Lindstrøm – Everyone Else Is a Stranger
Hans-Peter Lindstrøm is a contemporary master of space disco, his body of work largely concerned with engineering zero-gravity dancefloors. Everyone Else is a Stranger is no different in that regard, its four lengthy compositions wrapping cosmic synth-prog around deeply physical rhythms. It's joyful, bright, but complex, a dance record meant as much for headphone listening, daydreaming and contemplating the big picture as much as simply movement. Though you can do that to—it's not really a Lindstrøm record if you can't dance to it, no matter how far into space it goes.
Listen/Buy: Bandcamp | Merchbar (vinyl)
---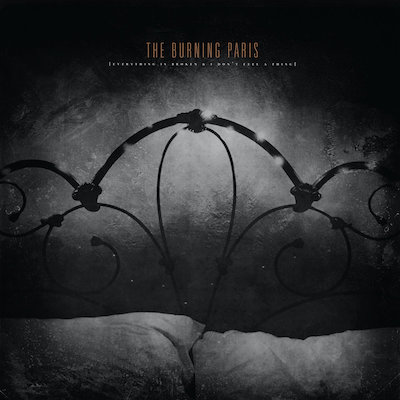 The Burning Paris – Everything Is Broken & I Don't Feel A Thing
Massachusetts slowcore/post-rock group The Burning Paris made a name for themselves in the early '00s with a sound that emphasized graceful melodies, patient progressions and a hefty emotional core despite the gradual pace of the music itself. With Everything Is Broken & I Don't Feel A Thing, they return with their first new album in two decades, a gorgeously composed and spaciously arranged set of songs that alternately evoke the climactic instrumentals of Mogwai and the artful melancholy of Tindersticks. Yet there's an undeniable heaviness to songs like "As Far As You"—not heavy like metal, more heavy like the weight of the world. Somehow, The Burning Paris still make it sound utterly gorgeous.
Listen/Buy: Bandcamp
---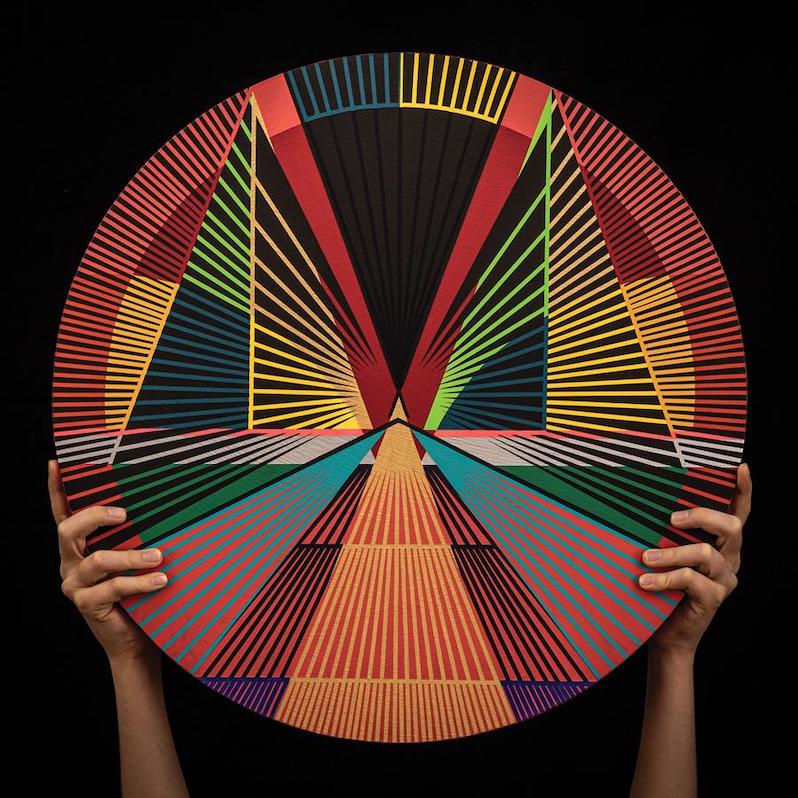 Jaye Jayle – Don't Let Your Love Life Get You Down
Released a few months into lockdown, Jaye Jayle's last album Prisyn took a marked detour from the gothic psychedelic group's typical M.O. of stormy soundscapes in favor of more electronically driven compositions. Don't Let Your Love Life Get You Down is a return to the dusty plains and more ominously slow burning approach that made their previous albums so wonderfully haunting. A few noteworthy guests leave their mark here, fellow Kentucky native Bonnie "Prince" Billy and saxophonist Patrick Shiroshi (now a member of The Armed) each showing up on the hazy closing track "When We Are Dogs," but it's the richly eerie sound of Jaye Jayle's compositions themselves that provide the standout moments, more darkly atmospheric and blanketed with a cinematic darkness.
Listen/Buy: Bandcamp | Merchbar (vinyl)
---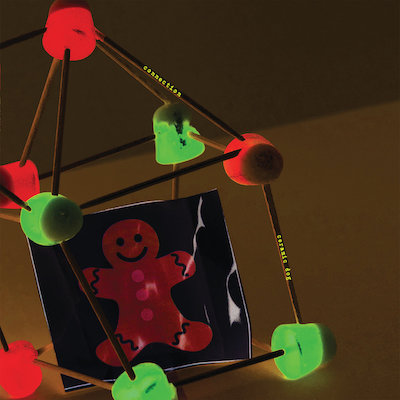 Marc Ribot & Ceramic Dog – Connection
During the 1980s, Marc Ribot played guitar on a number of great Tom Waits albums—which, it was announced this week, are finally being reissued. And in the '90s and early '00s, he explored Cuban jazz sounds with his band Los Cubanos Postizos. And his resume on the whole is vast, eclectic, and invariably impressive. On his latest withCeramic Dog (which also features Shahzad Ismaily and Ches Smith), Connection, the prolific guitarist and bandleader continues to showcase his versatility through noisy jazz freakouts, Jesus Lizard-like noise rock rippers, and occasionally some dirty funk, with appearances from jazz saxophonist James Brandon Lewis. With Ribot, an album is never just one style, never simply one thing, and Connection finds him following that instinct to fantastic effect.
Listen/Buy: Bandcamp | Merchbar (vinyl)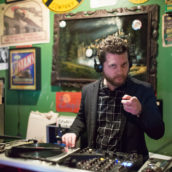 Jeff Terich
Jeff Terich is the founder and editor of Treble. He's been writing about music for 20 years and has been published at American Songwriter, Bandcamp Daily, Reverb, Spin, Stereogum, uDiscoverMusic, VinylMePlease and some others that he's forgetting right now. He's still not tired of it.