Essential Tracks This Week: Yo La Tengo, Yves Tumor and more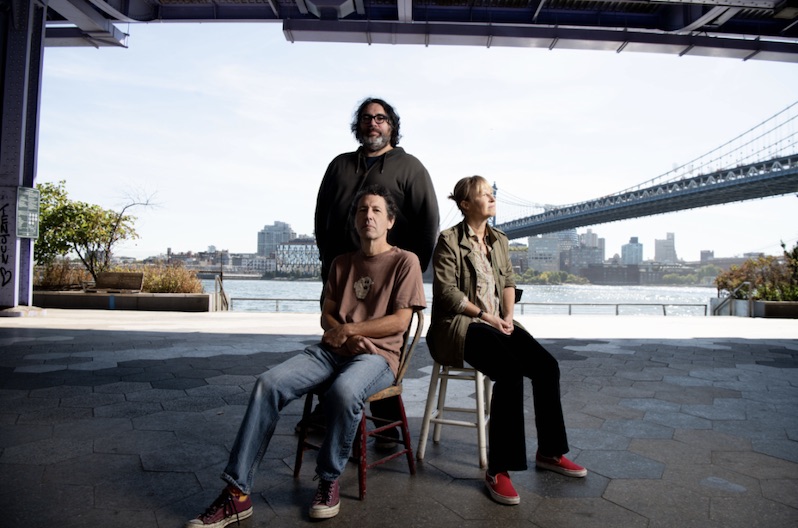 There aren't many weeks left of 2022, and the best of what's hitting DSPs is mostly a preview of 2023. However, this week there have been a few standalone singles and late-2022 gems arriving, as well as the first taste of one of our most anticipated albums of next year. Just weeks before we reveal our favorite songs of the year, we've got a few more to add to the consideration list. Hear the best new songs of the week below.
Check out this week's Essential Tracks, and listen to our ongoing 2022 Essential Tracks playlist.
---
Yo La Tengo – "Fallout"
I was excited enough just to hear James McNew make a guest appearance on the excellent new Oneida album that dropped a couple months ago, but the promise of a new album from the veteran New Jersey indie rock trio just made the prospect of starting a new year that much more exciting. "Fallout" is Yo La Tengo at their fuzzy, hypnotic best, swathed in fuzzy guitar drones and pulsing bass and Ira Kaplan's sweetly melodic vocals. It's not a reinvention of Yo La Tengo's sound but a stunning restatement of their greatest strengths, a concise and commanding slice of shoegazing pop that could make any season feel like those bittersweet final days of summer. – Jeff Terich
From This Stupid World, out February 10 via Matador
---
Yves Tumor – "God Is a Circle"
Yves Tumor hasn't gone a full year without releasing new music since 2016, but less astonishing than how prolific they are is how that music only keeps growing stronger. While 2020's Heaven to a Tortured Mind proved to be a personal best for the enigmatic and shape-shifting artist, last year's The Asymptotical World EP and now "God Is a Circle" shows how much creative energy they still have to spend. A pulsing, bouncy glam-rock number, "God Is a Circle" feels more hypercharged while Tumor's delivery is more restrained, offering an interesting contrast while leaning heavier on the hooks. Yves Tumor already reinvented rock stardom in their image, and "God Is a Circle" is a fitting encore. – Jeff Terich
Out now via Warp
---
Raw Poetic – "A Mile In My Head" (feat. Archie Shepp)
In 2020, Raw Poetic did an album length collaboration with Damu the Fudgemunk and jazz legend Archie Shepp, a set of interconnected hip-hop and jazz titled Ocean Bridges. Which might seem an unlikely pairing on its face, except for the fact that Shepp is Raw Poetic's uncle. The two artists have once again teamed up on "A Mile In My Head," five minutes of crackly, vintage boom bap that takes the concept of jazz rap that much further by having an actual saxophone legend in the mix. Where Ocean Bridges leaned heavier into the jazz aspect of their collaboration, however, this is a feelgood nod to the Class of '92, an organic and rich listening experience no matter how basic the headphones or high-end the stereo. – Jeff Terich
From Space Beyond the Solar System, out December 2 via 22nd Century Sound
---
FOXTROTT – "Take It Back"
With the new single "Take It Back," FOXTROTT—the veteran producer, musician, and vocalist from Montreal—asserts that it is her "bouncy" call to reclaim personal power and leave a toxic relationship. Making a textured low-slung groovy bop sees Marie-Helene Delorme, flex all those veteran multi-instrumentalist nuances by doubling down on heady vibes pulled from her nervy brand of soul.
With tree-trunk beats humbly rolling, warbly melodies circling unevenly, and those forever pictorial strings cutting across the sky, these touches on "Take It Back" gives the dart a proper tension and release. You believe what FOXTROTT states as intention. This type of nervy soul, simultaneously groovy and frigid, indicates an exit on the horizon, soon to manifest itself into that fresh start.
All those texture moods can fuel anybody to walk away from something you just don't have the bandwidth to deal with anymore. It's a sound, crossing through multiple mediums, that's made the past ten years see this artist navigate different facets of the recording industry. But her ability to make earworms never ceased. – John-Paul Shiver
Out now
---
Support our Site—Subscribe to Our Patreon: Become one of our monthly patrons and help support an independent media resource while gaining access to exclusive content, shirts, playlists, mixtapes and more.