A guide to the complete albums of Nick Cave and the Bad Seeds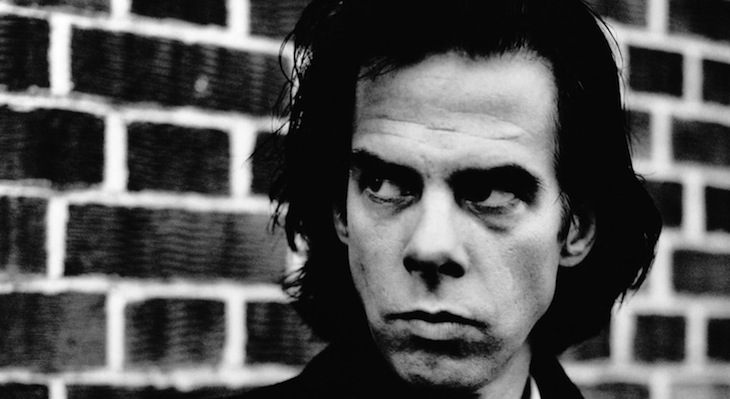 "Some of us rock stars, or whatever, we tend to have a need early on to be someone that we are not and to be someone different—to feel different from the way we actually feel, especially when we are young. And I think the good ones ultimately give themselves over completely to the process and there is no going back. I am Nick Cave and there is no going back to what I was."
Nick Cave isn't a performer or a songwriter — he's an unstoppable force. Ever since his earliest days fronting Australian punk band The Boys Next Door, and on through his tenure with The Birthday Party and eventual three-plus-decade run with The Bad Seeds, Cave has been in an elite league of musicians defined as much by their longevity as they are by innovation and idiosyncrasies. There's not a single piece of music in his catalog that he half-assed. Some might not succeed as greatly as others, but even that seems dismissive of his willingness to take risks and dive into territory that few are willing to explore. Nick Cave's music is born of a unique vision, and that vision is of a truly fucked-up—if occasionally romantic—slice of humanity.
One of Australia's most enduring artists, Nick Cave began his career in the late '70s, fronting The Boys Next Door, which in 1980 became the bluesy horror-punk band The Birthday Party. By all accounts—and based on a thorough listen to their catalog—The Birthday Party were an intense and terrifying presence in popular music. Their free-jazz influence made them abrasive and cacophonous, but it was in the performance-art-like destruction of frontman Nick Cave that the band took on an entirely new level of musical terror. When that band dissolved in 1983, Cave and bandmate Mick Harvey formed The Bad Seeds in its wake. And for 31 years, Nick Cave and the Bad Seeds have been slowly building up one of the most consistent and chilling discographies ever recorded, as much as "consistent" applies to an artist that's never stopped evolving.
If Nick Cave proved himself early as a rabid dog in performance mode, it's his keen observations and witty manipulations of human kindness and depravity that have made him a legendary songwriter. It should come as little surprise to newcomers hearing any of his albums for the first time that he's also penned novels and screenplays. His influences came not only from the likes of Johnny Cash and Leonard Cohen, but in Cormac McCarthy novels and The Bible, with a healthy dose of American blues tradition. When he assumes the role of his characters, he can either be a Don Juan or a murderous fiend — an emotionally exposed poet, or a right bastard. And though they might often be fictional creations, everyone who populates a Nick Cave and the Bad Seeds album is born of the same brilliantly dark mind.
Nick Cave and the Bad Seeds is an artist I've been wanting to tackle for Celebrate the Catalog for a long time, and only held back because it required a bit more attention than usual (though not more than Miles Davis or David Bowie, which took a while). With Mute reissuing the band's catalog on vinyl, it seemed appropriate to finally take the journey. The thing about Nick Cave and the Bad Seeds, however, is that their discography is remarkably consistent. You'll find that most of the scores for the albums in this feature are separated mostly by a few scant decimal points—the best Nick Cave albums and the slightly lower tier ones aren't that far apart. There are no bad albums, just those that don't quite rise up to be as profoundly stunning as the others. I should note that this doesn't include the albums by The Birthday Party (Prayers on Fire is 9.something, and Junkyard is a perfect 10), or Grinderman (the first and the second are each a mid-8). This feature strictly focuses on the Nick Cave albums with The Bad Seeds, which is already an embarrassment of riches as it is. We present the Nick Cave albums ranked and rated, presented in chronological order—it's an incredible body of work.
Listen to our Essential Nick Cave playlist while you read, or whenver.
Buy these albums at Turntable Lab
---
Part One: Six Strings That Drew Blood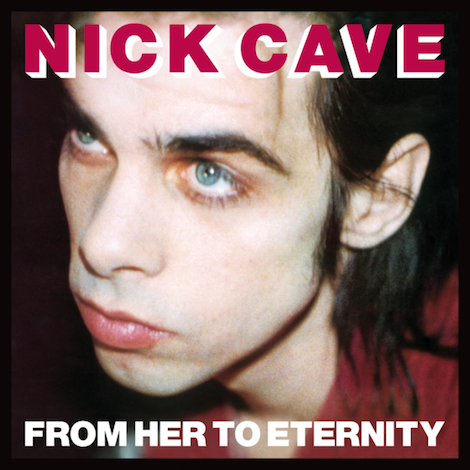 From Her to Eternity
(1984; Mute)
The Birthday Party hadn't been broken up even a year when Nick Cave and The Bad Seeds released their debut album From Her To Eternity. So it makes perfect sense that a new band featuring two of that group's key players would end up recording an album that sounded very much like The Birthday Party. The noisy post-punk approach echoes the gothic blues of Mutiny/The Bad Seed (note the title), and Cave gives some reasonably familiar vocal performances. When he shrieks "Right!" in "Cabin Fever," it's remarkably similar to his "Bite!" from "Release the Bats." But Cave chooses to mark this new phase by starting it off with an eerie cover of "Avalanche," the opening track from Leonard Cohen's epic bummer, Songs of Love and Hate. It's a cool, if portentous beginning, leading the way toward some of the most fucked up sounds of any album credited to Nick Cave and the Bad Seeds (plus some great basslines from ex-Magazine member Barry Adamson). "Cabin Fever" is a manic cabaret-punk nightmare; "Saint Huck" drops Huckleberry Finn into a harrowing, white-knuckle narrative; and the title track remains one of the best songs Cave ever wrote, depicting one man's growing obsession with his upstairs neighbor in homicidal detail, the electrified arrangement of the song growing in intensity with each of the narrator's unholy pangs. If only all debut albums left such an impact.
Rating: 9.0 out of 10
---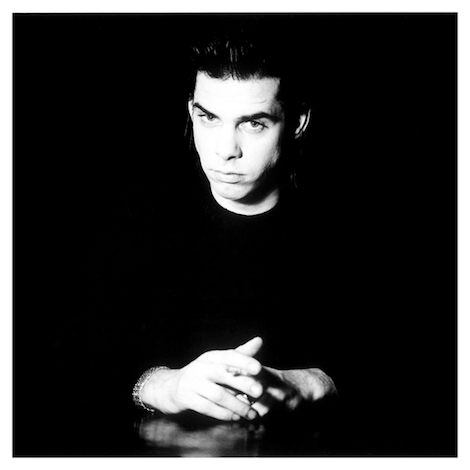 The Firstborn Is Dead
(1985; Mute)
Blues runs in Nick Cave's veins. It doesn't always come out sounding so straightforward, or even recognizable, but just as much as Cave is informed by the energy of punk, or the darkness of post-punk, his music is built on a foundation of the real soul and emotion that comes straight out of the American blues tradition. The Firstborn Is Dead is the most explicit example of this, sounding a bit like a slowed-down version of The Birthday Party, which sounds sort of like a mutated, feral version of American blues music. It's also the album in which Cave makes this thematic element abundantly obvious. From the incredible opening track, "Tupelo," The Bad Seeds are clearly stepping into new territory, which is in fact very old territory as popular music goes. "Tupelo" is based on a John Lee Hooker song about a flood in Mississippi, incorporates a reference to a Lead Belly song, and nods to Elvis Presley. The title of the album, however, is a reference to Presley's stillborn brother Jesse, who would later become the subject of "Jesse" on Scott Walker's The Drift — easily one of the most terrifying songs ever recorded. The rest of the album is similarly raw and soulful as "Tupelo" is, but no song actually matches it in terms of its sheer power and strikingly singular sound. Still, "Tupelo" is such an immortal track that most of the other tracks didn't have good odds of living up to it. Doesn't mean it's not a fine piece of the Bad Seeds collection, just not necessarily the most consistent.
Rating: 8.5 out of 10
---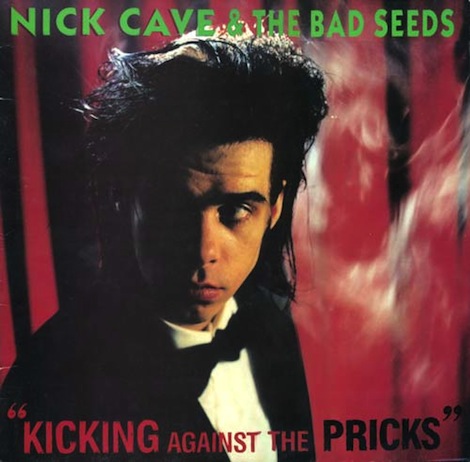 Kicking Against the Pricks
(1986; Mute)
This is The Bad Seeds' covers album. And as covers albums go, it's pretty damn solid. Cave's song choices here are both exceptional and revealing — it runs the gamut from classic Delta blues and country songs to Velvet Underground, Tom Jones and folk murder ballads (a motif that would come to be a constant in his repertoire, even ending up the concept of one of his most celebrated albums of the '90s). It's a look at Cave's roots, basically, and a fairly strong one at that. By and large, there's nothing here that doesn't already fit in with the dark, bluesy style that Cave had already cultivated and developed since his Birthday Party years, even if he didn't write any of it. There's a lot of material here, some of it treated fairly delicately in terms of re-interpretation. But the covers work best when treated through the Bad Seeds meat grinder, like the eerie version of "Hey Joe," or the cacophonous orgy that "All Tomorrow's Parties" becomes. It's definitely fun, and certainly a strong set of tunes. That doesn't mean it's essential listening, but it's solid.
Rating: 7.8 out of 10
---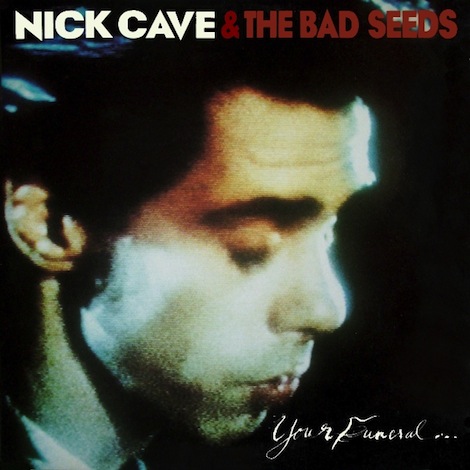 Your Funeral… My Trial
(1986; Mute)
"It's as hot as hell in here!" moans Cave in "Hard on for Love," the steamy, sweaty, libidinous snarl toward the end of Your Funeral… My Trial. It's a moment that echoes the unhinged ferocity of The Birthday Party as well as the humor and rawness of later group Grinderman. In a sense, this is Nick Cave fully formed — still holding on to the menace and feral howl of his younger, more punk-informed days while opening the door to the more darkly romantic persona he'd represent well into the present day. Your Funeral… My Trial is not necessarily the first album of Cave's to balance these extremes, but it's the one, at this point, where he really begins to explore how deep he can dive into them. Where a song like "Hard on for Love," or the similarly intense and awesome "Jack's Shadow" echo early triumphs like "From Her to Eternity," it's actually a ballad that opens the album — the jangly, gorgeous "Sad Waters." From there, Your Funeral twists and turns into some of the most darkly beautiful territory Cave's ever tread, be it in the scarily epic tale of "The Carny," or the subtly haunting beauty of "Stranger Than Kindness." It's rightly heralded as one of The Bad Seeds' finest hours, and Cave, himself, agrees, having said that it's one of the favorite albums he's ever recorded.
Rating: 9.3 out of 10
---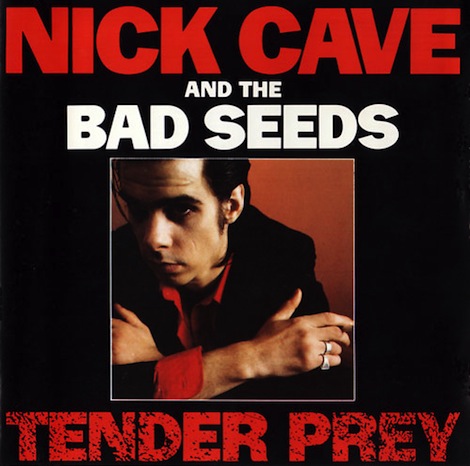 Tender Prey
(1988; Mute)
Nick Cave and the Bad Seeds started off strong with From Her to Eternity in 1984, but it was with Your Funeral… My Trial that the band really upped its game, which resulted in a decade-long winning streak of easily a half-dozen contenders — in a row — for their best album. Tender Prey, in particular, stands out as the strongest distillation of their post-punk darkness and bluesy theatrics into a cohesive, thrilling ride into oblivion. It's also the first Nick Cave and the Bad Seeds album to solely comprise original compositions, almost all of which boast some of the most abrasively colorful arrangements of the band's career. More than ever, The Bad Seeds embrace pop, albeit their own skewed and barbed version of it: "Deanna" was their catchiest song to date, though it's also about a couple going on a murder spree — mainstream radio fare this isn't. But then again, darkness is Cave's primary instrument. He plucks its strings and tickles its keys, and out comes hellish gems like the mournful "Mercy," or the fiendishly campy "Up Jumped the Devil." And then there's "The Mercy Seat," wherein Cave's talent for penning narratives both affecting and horrifying collide in one triumphant and tragic story told from the perspective of a man about to be executed. It's one of Cave's all-time top-five tracks, and that includes everything he did with The Birthday Party as well. One of Cave's own personal heroes, Johnny Cash, covered it on his American III album in 2000. There's just so much happening on Tender Prey, and all of it so dynamic and thrilling, it's pretty much essential. Curiously enough, while Cave held its predecessor in high esteem, he's quick to point out the flaws in this one, not to mention the personal troubles he was going through — including heroin addiction — when it was made. It's a raw album, certainly more so than anything he's done since the late '90s; it's that rawness that makes it feel so alive.
Rating: 9.4 out of 10
---
Part Two: I Let Love In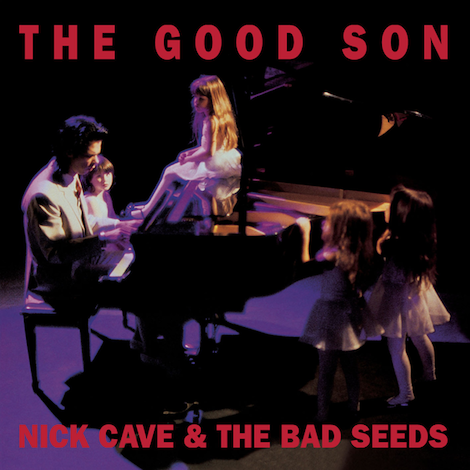 The Good Son
(1990; Mute)
Throughout the '80s, Nick Cave's face appeared on the cover of each of his albums—in color, in black and white, close up, in a red room, or in a swanky suit. So, based on cover art alone, fans should have expected something a little bit different on The Good Son, Cave's first album of the '90s. Cave's here, but he's seated at a piano and surrounded by little girls in white dresses. Wait, what? And no, there's nothing sinister afoot here; if anything, the girls represent an innocence and purity that's so often missing from a Nick Cave and the Bad Seeds composition. Don't mistake that for a message about the album itself being entirely free of depravity — the title track, a standout on the album, is based on a gritty Cormac McCarthy story, just for one notable example. But the little girls on the artwork do, in a sense, act as a metaphor for Cave's own spiritual cleansing of sorts. He had at least temporarily kicked heroin, and was in love and spending his time in Brazil, which certainly informs the Portuguese-sung lyrics of opening track "Foi Na Cruz." Likewise, as Cave's love songs go, "The Ship Song" is particularly beautiful and straightforward. Still, you don't have to look too far to find the darkness here, which manifests in highlights like "The Hammer Song" and the truly dazzling "The Weeping Song." The album apparently found some criticism from longtime fans for being a bit soft, which seems kind of ridiculous in hindsight. You don't have to draw blood to leave a strong impression.
Rating: 9.3 out of 10
---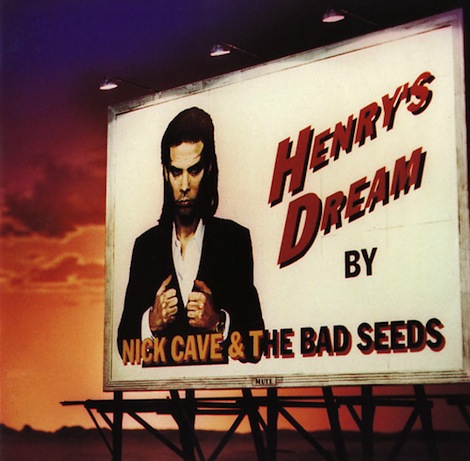 Henry's Dream
(1992; Mute)
Like Tender Prey, Henry's Dream — a record with a greater degree of inter-connected narrative and recurring characters than most of Cave's other works — is an album whose finished product Nick Cave ultimately came to be disappointed with. For the recording of the album, The Bad Seeds worked with David Briggs, producer of a long list of albums by Neil Young and Crazy Horse, and most of the songs were captured live in the studio. That's not really the problem: the rawness and verve shows in the finished product, which sounds — on the whole — more tense and heavy than many of its predecessors. That, as far as I can tell, is more asset than liability. A song like "Papa Won't Leave You Henry" soars because it's continuously on the verge of completely coming off the rails. It never does, though, instead dancing along the edge as Cave snarls, "lynch mobs/death squads/ babies born without brains!", which only makes it all the more exciting as a result. Closing track "Jack the Ripper" comes even closer to that dramatic collapse, Cave's vocal performance even more bloody and off-kilter than on any of the other tracks. But in an album-by-album breakdown with Uncut, Cave laments that Briggs made Henry's Dream "fucked up in the wrong way." It's the kind of thing only the artist behind the album would be able to articulate or even detect; to these ears, it's a damn triumph.
Rating: 9.2 out of 10
---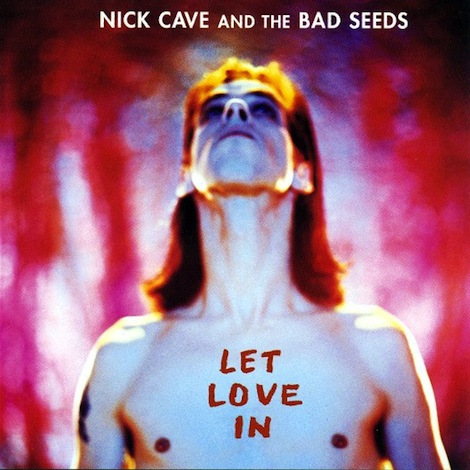 Let Love In
(1994; Mute/Reprise)
When Nick Cave changes his mood, his themes, his outlook or approach, it's usually in measured degrees rather than in wide swings. There are some exceptions: 1992's Henry's Dream was a much more violent and aggressive album than its predecessor, The Good Son. And his transition from 1996's Murder Ballads to 1997's The Boatman's Call is, if not a difference like night and day, at least the difference between pitch dark and dawn. For the most part, though, you could listen to all of Nick Cave and the Bad Seeds' 15 albums in any sequence you want, and it would still probably make some kind of sense — their theatrical and highlight-packed live shows are a testament to this. And as such, it only makes sense to view the definitive Nick Cave and the Bad Seeds albums as those in which Cave balances his many narrative personalities: romantic, raconteur and sociopath.
On Let Love In, they're all in attendance, and some of them have names: "Loverman," "Jangling Jack," "Red Right Hand." Which one assumes which role is a question best left to the listener, though Cave is at least marginally leaning more toward the romantic personality on the album. I mean, it's called Let Love In. This isn't a euphemism; Cave had recently gotten married before the album was recorded, and funneled that into an album that had a beating heart at its core — which occasionally resulted in a spatter of blood (poor Jangling Jack, he never saw it coming). The funny thing about the lovelorn ballads on the album is how much darker and more gothic they sound than their gentler counterparts on albums like The Boatman's Call and No More Shall We Part. Both versions of "Do You Love Me"—bookending the album much like "It's No Game" on David Bowie's Scary Monsters—are eerie, though one throbs, while the other slinks. And "I Let Love In" is a fantastically seductive vampire waltz. Because these dark, surprisingly heavy ballads comprise some of the best material, it's easy to forget how hard this thing rocks. "Loverman" seethes and stomps hard enough that Metallica felt inspired to ruin it a few years later. And "Thirsty Dog" is a hilariously lecherous confession that would act as a kind of precursor to Cave's Grinderman project more than a decade later. But I think we all know what the show-stopper here is: the ominous single and live staple "Red Right Hand," which hasn't lost any of its bite despite showing up in about 80 soundtracks for everything. At the time, this was Cave's most commercially successful album, and found The Bad Seeds slotted into an afternoon position during Lollapalooza 1994. They'd come to outsell this just two years later; I dare say they never topped it, though.
Rating: 9.5 out of 10
---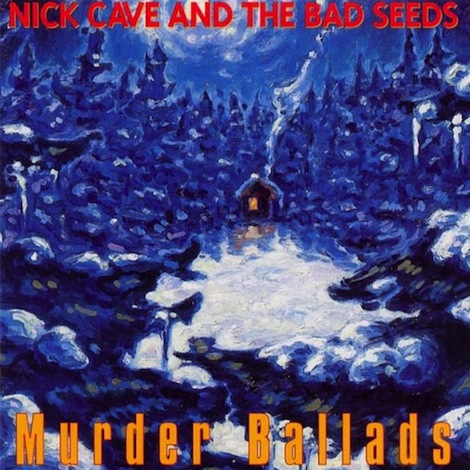 Murder Ballads
(1996; Mute/Reprise)
Long before Nick Cave and the Bad Seeds recorded Murder Ballads, Cave had seemingly amassed a pretty impressive body count in his songs. Sometimes they were just suggested ("From Her to Eternity"), and sometimes they were fairly literal (any number of songs on Kicking Against the Pricks), and sometimes they were terrifying in how visceral they were ("Six-Inch Gold Blade"). So by the mid-'90s, it seemed like it would only be a matter of time until Cave would attempt an entire album's worth of murder ballads — some original, some public domain — and see how high that stack of cadavers could rise. The final count on Murder Ballads is somewhere around 65, putting it at an average of 6.5 deaths per song. Yikes! But Cave didn't exactly invent the idea of the murder ballad, he merely took a folk music tradition more than 100 years old and adapted it to his own unique style, which in this case makes for a truly stunning (and chilling) turn of events. And in that tradition, Cave puts an entirely different spin on each bloodbath, opening with one that's senseless and horrific ("Song of Joy"), one beautifully tragic ("Where The Wild Roses Grow," featuring Kylie Minogue), and even one that's almost campy in its jaunty killing spree narrative ("The Curse of Millhaven"). That Cave finds so many different angles through which to view humanity at its most depraved and horrible speaks to both his versatility and his imagination. And that imagination is certainly troubling when taken at face value — I feel a little guilty when I think about how much fun it must have been to come up with new ways to off these poor bastards. But, well, Cave's version of fun has always been a little more depraved than most.
Rating: 8.9 out of 10
---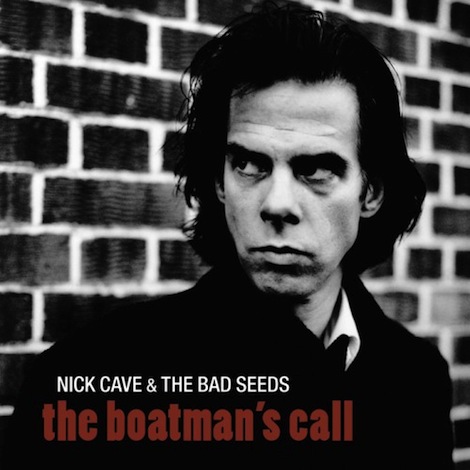 The Boatman's Call
(1997; Mute/Reprise)
It's hard to talk about The Boatman's Call without surveying the context around it. Just one year earlier, The Bad Seeds had dropped a lengthy and chaotic album in which a bunch of people get murdered. Here, Cave is singing about the dissolution of two different relationships (one with PJ Harvey), interwoven with meditations on faith. That's kind of his thing, really, braiding religion, love and pain in a frayed helix. And here, its presented in as stark and elegant a package as possible. No other album in his catalog sounds exactly like this, though there are a couple that sound kinda like this, most notably The Good Son. But even that album builds its arrangements up into more ornate and elaborate pieces. Here, there are moments where all Cave needs is a piano, like on the stunning opening song "Into My Arms," which easily ranks as one of Cave's all-time best. And on the bigger tracks, it's still hushed and restrained, and moves slower than even his other most ballad-heavy albums do. This puts a greater emphasis on the vocals, which sometimes reveals characteristic one liners like, "We fucked up the sun, and then we fucked it back down again," but it mostly results in one of the most vulnerable and poetic releases of Cave's career. It isn't perfect—sometimes the restraint feels like too much of too little, and it makes idiosyncrasies even more noticeable (I can't be the only one who thinks the drum machine on "Brompton Oratory" makes it sound like an outtake from Leonard Cohen's I'm Your Man). These are fairly minor blemishes on what's ultimately a beautiful and consistently good album, but it feels necessary to return to that thing about context. It's interesting to view this as a companion piece to Murder Ballads. One's dangerous and one's melancholy, but they each represent Cave at the farthest reaches of his thematic poles.
Rating: 9.0 out of 10
---
Part Three: Midnight Man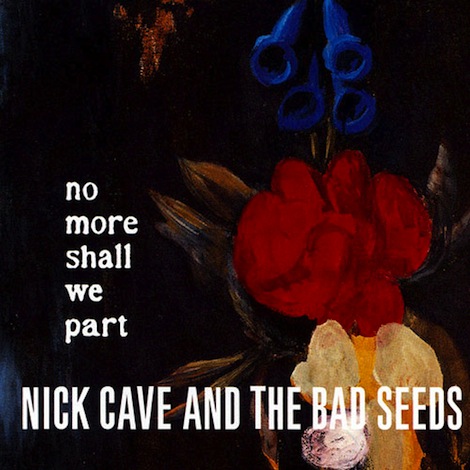 No More Shall We Part
(2001; Mute/Reprise)
The general consensus among Cave fans is that 2001's No More Shall We Part is probably the most underrated record in the entire catalog. It certainly hasn't had the level of acclaim that Murder Ballads, or Tender Prey, or The Boatman's Call have. The question is whether or not it lives up to those standouts. Short answer: Kind of. By 2001, Cave had mostly put his rabid punk-blues days behind him (he'd make a fair amount of noise with Grinderman and one Bad Seeds album in particular) and had pretty much settled into a long period of gothic balladry that would arrive in slight variations. Where The Boatman's Call is stark and emotionally bare, and Nocturama would end up being a little more comfortable and freewheeling, No More Shall We Part is The Bad Seeds at peak elegance. Everything here is stately, rich and sumptuous. Following The Boatman's Call, it maintains a similar mood, but with lusher arrangements that make excellent use of Warren Ellis' violin and Martyn Casey's bass playing. There's also just a lot of intricate instrumentation happening in general, which makes a song like "As I Sat Sadly By Her Side" more than just beautiful — it's actually quite thrilling to listen to. Occasionally, the album swells into louder, more rock-heavy songs like "Fifteen Feet of Pure White Snow" and "Sorrowful Wife," but this is mostly an album of richly textured, slow-moving piano ballads that perpetuate a certain mood. I certainly understand why it's reputation is that of an underdog — albums this delicate sometimes need extra attention to reveal themselves. But I also feel that it's more of a pretty good Nick Cave and the Bad Seeds album than a great one, which still puts it miles ahead of most albums.
Rating: 8.3 out of 10
---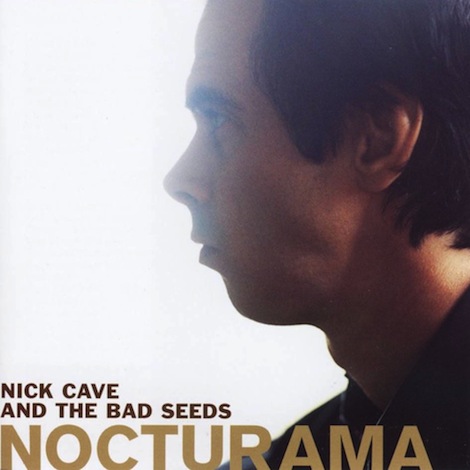 Nocturama
(2003; Anti-)
Nocturama gets a bad rap. The third ballad-heavy record in a sequence of ballad-heavy records, it found Nick Cave and the Bad Seeds sticking to a mostly comfortable template, with a few fun surprises along the way. Mostly, though, it's a collection of love songs that are sweet, pretty and melancholy, which is perfectly fine. It turns out that a forty-something Cave, healthy and in love, is still capable of writing good songs, if ones that aren't as tortured or twisted as some of his greatest heights have been. And sure, I can see how that might be a let-down after so many epic moments that led up to it, but Cave doesn't exactly do bad albums. Understated, sometimes. Straightforward, occasionally. But bad? Never. So for everyone who claims that this is Cave's worst album, I counter by saying it's still just by a few minor notches. For that matter, its highs are some lofty peaks. Opening ballad "Wonderful Life" is one of his simplest, most affecting love songs, and one that takes the pain with the ecstasy. Single "Bring It On" is Cave at his catchiest, turning out a true anthem of a rock song that you could almost picture Springsteen singing. And fiery closing track "Babe I'm On Fire" is 15 minutes of classic Bad Seeds venom that refutes any notion of Cave growing tepid. What it does lack to some degree is cohesion; there isn't much middle ground between its noisier tracks and its quieter ones, and they don't always make sense being in the same collection. But cobbled together as it might seem at times, it's a strong set of individual songs. Maybe it's not Cave's best album, but it's at least a damn good mixtape.
Rating: 8.0 out of 10
---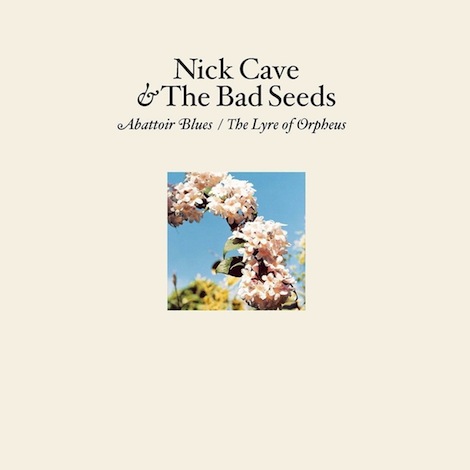 Abattoir Blues/The Lyre of Orpheus
(2004; Anti-)
This is the only double album in Nick Cave and the Bad Seeds' catalog, and that's more a matter of concept than of practicality. The album is only a couple minutes longer than a CD typically allows for audio, but the division comes as a form of organizing the album into two distinct halves. Abattoir Blues is the fiery rock 'n' roll record, and The Lyre of Orpheus is the collection of ballads. There's a little bit of crossover between the two — the first half isn't uniformly uptempo, and the second half is still fairly raw as ballads go. And what helps to unify them is the recurring sound of a gospel choir, which lends some transcendent richness to some already huge-sounding songs. It's a dirty, raw and powerful rock show revival, in other words, and it's damn impressive. There's pretty much something for everyone on this double-disc set, which isn't necessarily unique for a Bad Seeds album, but this one seems even more accessible than usual. There's a gentle Cave on "Breathless," rock-God Cave on the amazing "There She Goes, My Beautiful World," and hilarious mythologizer on the epic skronk-blooze of "The Lyre of Orpheus" ("If you play that fuckin' thing down here, I'll stick it up your orifice"). What's remarkable about this double album is just how light on filler it is. Albums this long almost invariably have a few tracks that could have easily been jettisoned, though only "Fable of the Brown Ape" feels a little more like a b-side. That alone makes this worthy of merit, but the replay value pushes it up a few extra notches.
Rating: 9.2 out of 10
---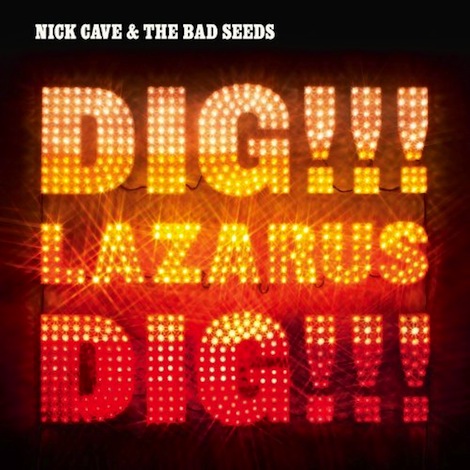 Dig, Lazarus, Dig!!!
(2008; Anti-)
Now we're gonna have a real cool time! By the mid-'00s, Nick Cave and The Bad Seeds were close to having all of the sad ballads of the past decade out of their system, thanks to the roaring rock that occupied Abbatoir Blues, the louder half of their 2004 double-album. Then, Cave and his cohorts closed out the '00s with two noisy, nasty Grinderman albums and Dig, Lazarus, Dig!!!, an album that sounds less like the traditional sound of The Bad Seeds and more like The Stooges doing a loose acid-blues session in an L.A. dive — or, if you will, a sequel to the first Grinderman album that isn't really a Grinderman album at all. It's arguably the most accessible Bad Seeds album, well, ever really. But it's also the least characteristic of their career as a whole, in a sense. Cave, then in his early 50s, is having fun with twisted Biblical tales, taking Lazarus and resurrecting him into a rock star and then plunging him back into despair ("he never asked to be raised up from the tomb"). And The Bad Seeds, for their part, offer up some of the most colorful and dazzling arrangements they have since — well, come to think of it, the ones on the last album were pretty impressive. But these are different; "Night of The Lotus Eaters" rides a strange and guttural loop, while "Hold On to Yourself" — at heart the sound of classic Bad Seeds — is backed by the eerie hiss of Warren Ellis' violin strings in repeated, discordant mode. And "Midnight Man" is the slinky rock epic that may very well win the whole thing. The album of Cave's that this most strongly resembles is 1992's Henry's Dream, but this one feels looser and less violent, if arguably noisier. Maybe the album doesn't quite have the emotional wallop or chilling mood that the band's best do, but damned if it isn't a hell of a lot of fun to listen to.
Rating: 8.6 out of 10
---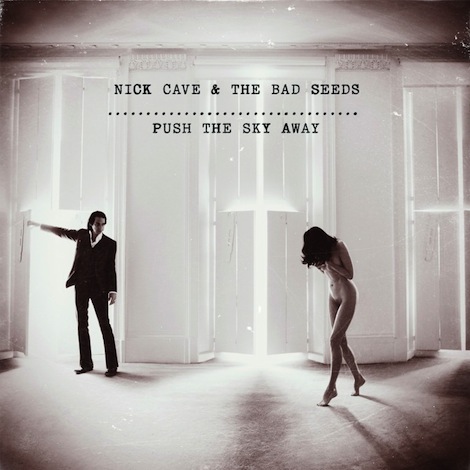 Push the Sky Away
(2013; Bad Seed Ltd.)
As Nick Cave and The Bad Seeds crossed over into the '10s, they brought with them one of their best batches of songs in years. Like some of their strongest records, Push the Sky Away mostly comprises more hushed, subtle material. But the textures and the chill that each one contains makes this a much different kind of album than The Good Son or The Boatman's Call. At once, it's a much less personal album and a much more pessimistic one. Cave is a bit preoccupied with technology in "We Know Who U R" and "Higgs Boson Blues," which isn't really all that exciting in the abstract, but finds him sounding unusually insightful about what seem like fairly mundane ideas. It's worth noting that the latter references Hannah Montana more than once — and possibly dead (it's ambiguous by design). The Nick Cave of old might not have bothered with contemporary celebrities, but Push the Sky Away is less about myth and more about prophecy, namely a kind of devolution of culture and society. For fairly high minded ideas, it's still pretty devastating when you get down to it, particularly on the title track and the unending rise of "Jubilee Street." It's beautiful and it's dark — it's pure Nick Cave.
Rating: 9.0 out of 10
---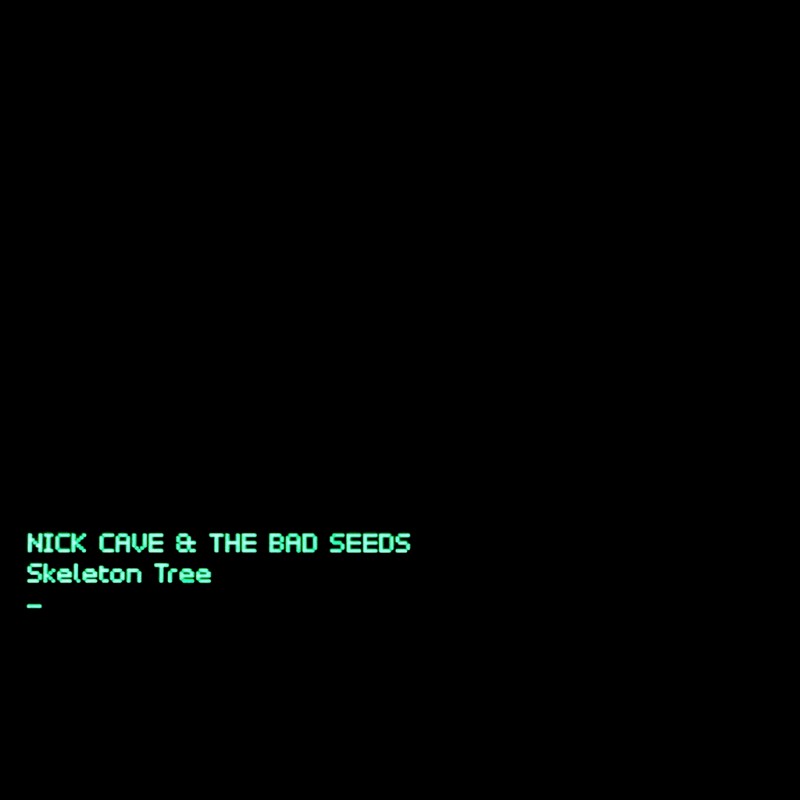 Skeleton Tree
(2016; Bad Seed Ltd.)
Tragedy hangs heavy over Nick Cave and the Bad Seeds' most recently released album (not including the expansive best-of compilation, Lovely Creatures). During the process of the album's writing, Cave's teenage son died, and as such grief hangs heavy over the record. Even though many of the lyrics were written beforehand, they take on a heavier meaning here, and at times the sadness is almost too much to bear. But that doesn't mean the album isn't utterly breathtaking throughout. In fact, much of it is strange and abstract, reflecting an entirely different side to Cave's songwriting, juxtaposing his dark visions with avant garde arrangements that fall outside of the Bad Seeds' oeuvre of punk blues, gothic rock and chamber pop. It's something else entirely—haunting, peculiar and masterful. Skeleton Tree is perhaps the most challenging listen in Cave's recent catalog, but his most deeply affecting in years.
Rating: 9.1 out of 10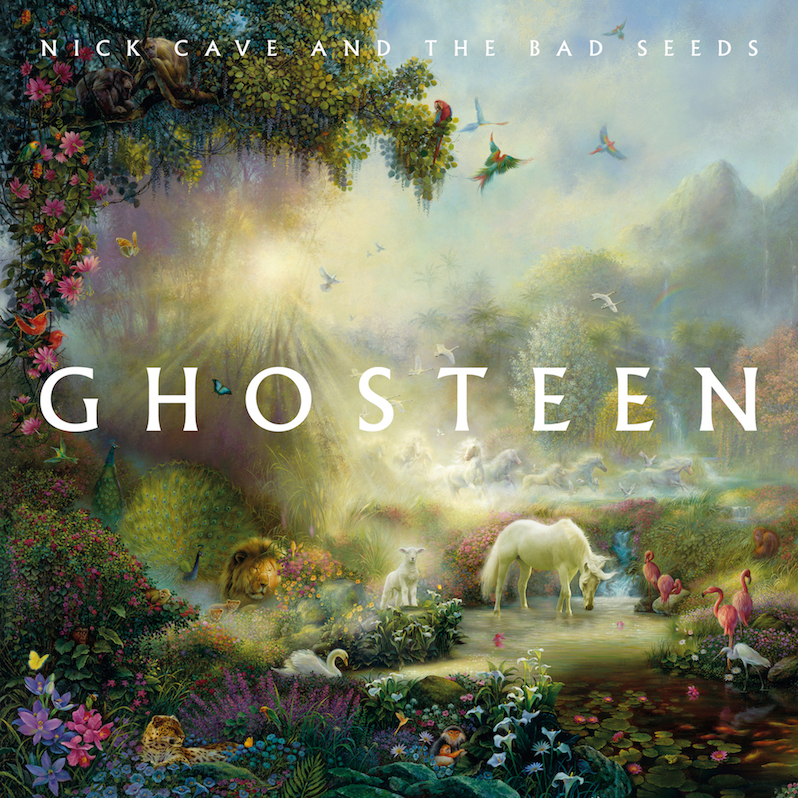 Ghosteen
(2019; Bad Seed Ltd.)
Except for, perhaps, this one. Grief may hang over Skeleton Tree like a shadow, but Ghosteen is consumed by it. Nick Cave and the Bad Seeds' most delicately beautiful as well as their most deeply sad, as well as perhaps their most warmly compassionate. For as often as Cave has populated his songs with violent psychopaths and villains and outcasts, he taps into something real and emotional here that exists outside the literary mythmaking of some of his best works. That doesn't mean it's all straightforward or literal—the imagery throughout Ghosteen is frequently abstract and metaphorical as the songs' arrangements are frequently atmospheric and largely divorced from the context of rock music. It's more like Sigur Rós at their most gauzy, or Brian Eno in the depths of his ambient works. Only the songs on the second half, "Ghosteen" and "Hollywood," sound somewhat connected to those on a record like Push the Sky Away (and that album's title track feels almost like a rough draft for this album), and the latter in particular rides a menacing darkness that the first half seems to evade altogether. Cave described the two halves of this album by saying the first disc is the children and the second is the parents, and it only feels appropriate that the "parents" side is the one with a harrowing pall cast over it. It's not the album that reveals itself most immediately, but it's easily the prettiest, and easily among the best Nick Cave albums overall.
Rating: 9.3 out of 10
---
Support our Site—Subscribe to Our Patreon: Become one of our monthly patrons and help support an independent media resource while gaining access to exclusive content, shirts, playlists, mixtapes and more.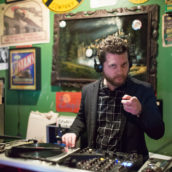 Jeff Terich
Jeff Terich is the founder and editor of Treble. He's been writing about music for 20 years and has been published at American Songwriter, Bandcamp Daily, Reverb, Spin, Stereogum, uDiscoverMusic, VinylMePlease and some others that he's forgetting right now. He's still not tired of it.