Bill Callahan – Gold Record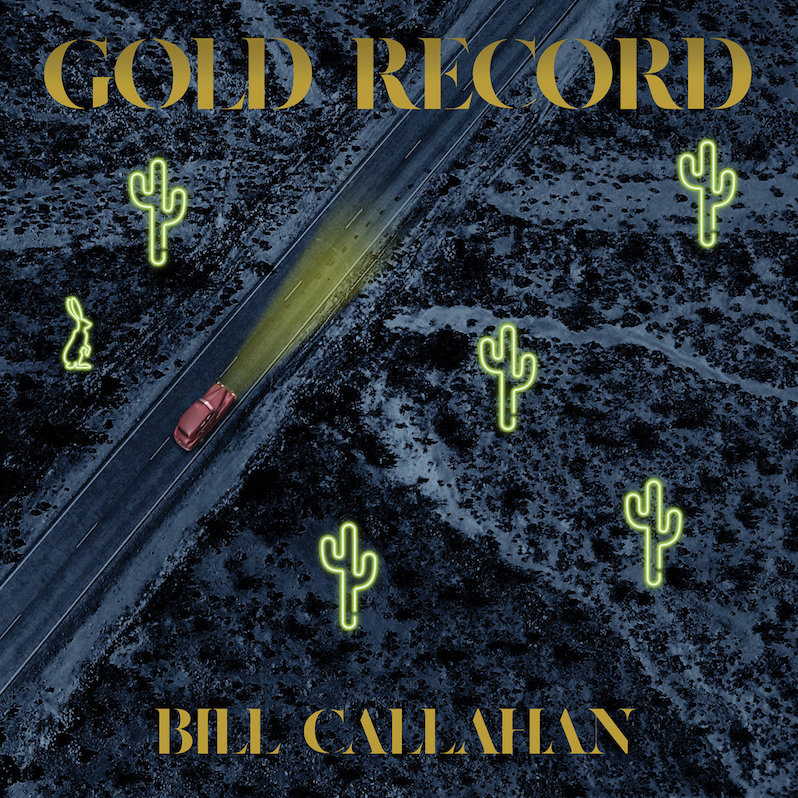 When, at the end of his lovely new album, Bill Callahan sings "I travel, I sing, I notice when people notice things," it's as true of himself as it is of the character he is singing as, a medieval troubadour of sorts. Callahan puts on a few different identities throughout Gold Record: a Ry Cooder super fan and a taxi driver to name two (he does begin the record by saying "Hello, I'm Johnny Cash" after all). But this attempt at depersonalization only draws us closer to Callahan, who is by now in some imaginary indie greats hall of fame, and who we've known for 18 albums and 30 years, a level of closeness with their audience that few artists reach. Gold Record feels like a much deserved victory lap, a blissed out album that is meant to function as a collection of singles—songs that the listener understands immediately. Whether the album succeeds in that regard is dubious, but it's rich nonetheless, and sees Callahan reflecting on his status as an elder statesman.
"Pigeons," the opening track, begins with this theme of growing older and wiser. Callahan writes from the perspective of a taxi driver, picking up newlyweds and driving them to their first nights as partners. The first line of the song is supremely Callahan-ian: "Well, the pigeons ate the wedding rice and exploded somewhere over San Antonio." Not only is it a surreal and darkly funny image, but it has an implicit message of what Callahan has to say about marriage: that it connects you to the rest of the world, in ways you do and do not want to be responsible for. This is what he says, in essence, to the couple he picks up on this night described in "Pigeons." "When you are dating you only see each other and the rest of us can go to hell, but when you are married, you are married to the whole wide world," he sings. Clearly, he can't help himself, making fun of this need to advise, "But when I see people about to marry, I become something of a plenipotentiary." It's telling that Callahan is experienced enough to give advice.
This is the man, after all, who couldn't finish the phrases "let's start a…" and "let's have a…" on a song 20 years ago. That song, "Let's Move To The Country," has a rerecording here, and Callahan does say family and baby, maybe because he's already done both of these things. Last year's Shepherd in a Sheepskin Vest was a warm, overflowing record about marriage and parenthood. But Callahan also doesn't seem to want to become overconfident in his knowledge. "Protest Song" is a lightly satirical jab at an old musician who doesn't think the young can possibly know what politics they're protesting or their way around a song. His deeply affected "you're gonna get hurt" does the heavy lifting of planting the tongue in cheek.
Maybe the best song on the record is "The Mackenzies," which is carried by carefully strummed guitars and a delicate synth that's glassy and refracting light all over the track. Slowly, Callahan unfurls the story of a man's car breaking down in front of his house, and an older neighbor, Jack, stepping outside to help. When the man is invited in, he meets Jack's wife, and they take care of him. Taking a nap in a bedroom, the man realizes this couple once had a son who they had lost. For a brief moment, a man with kids and a wife and a mortgage is carefully parented by two people who desperately need someone to care for. "Son it's OK," they say, "It's OK. Son. Son. We're OK. We're OK." The message is clear: aging is not synonymous with getting stronger, or needing love any less.
If you've heard a Bill Callahan record from the last ten years, you know what Gold Record sounds like. They're folk songs, with instrumentation surrounding them in careful structures, unobtrusive yet affecting. Many of them don't have choruses, and while they don't need hooks, that punches a hole in the idea that any are "immediate." Like most and the best of Callahan's songs, many remain a mystery. At times, they become a little too plain (I prefer Callahan at his most esoteric, think "The Drover" or "Summer Painter"), but there's something charming about how low key the album is. If anything, it's just a joy to hear Callahan's voice again, even after he's given us so much.
---
Label: Drag City
Year: 2020
---
Similar Albums: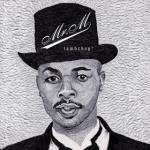 Lambchop – Mr. M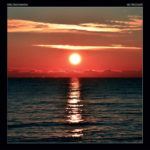 Eric Bachmann – No Recover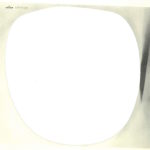 Wilco – Ode to Joy