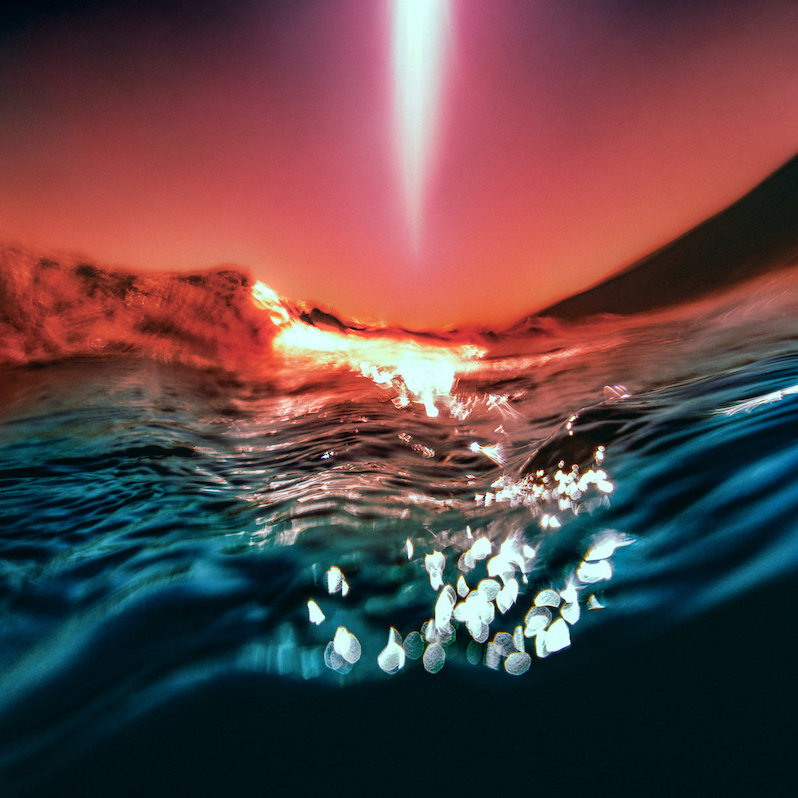 Since 2020, London downtempo producer/DJ Simon Green, aka Bonobo, has had to feel his way around an empty dance floor to test out new material. That's no easy feat when the goal is to assess crowds' reactions to his music. He told Rolling Stone last October that with the ongoing pandemic, he's been "kind of going in blind" on what sounds could potentially strike gold in the clubs. "You have those moments: 'I really hope this works, 'cause there's nothing I can do about it,'" he said.
Despite the palpable distance, on Fragments, Green connects directly with listeners and delivers some of his most emotional music to date. Weaving electronica, trip-hop and world music with organic instrumentation and several guest vocalists, Green's seventh album captivates, calms and moves him further into the mainstream. The album was pieced together in L.A. over the past two years, with help from Chicago neo-soul singer and poet Jamila Woods, singer/songwriter Joji (credited as George Miller), Kadhja Bonet, singer/producer Jordan Rakei and London electronic music producer O'Flynn (aka Ben Norris). 
The 12 tracks on Fragments join effortlessly at the seams, like identical puzzle pieces. The album begins with the zen-like "Polyghost," with harpist Lara Somogyi and a gorgeous string arrangement from violinist and arranger Miguel Atwood-Ferguson. Delicate synth notes full of anticipation and E.M. Forster-levels of romance bring a depth and emotion that Green has been nurturing through previous albums like Black Sands and Migration. The next track, "Shadows," signals a change in direction and intensity, though the mood is softened by Rakei's woozy vocals. The club sound is turned back up on the single "Rosewood," with its vocal elements (just a phrase, really) is molded and stretched. Halfway through, the song shifts, the beat intensifies and a driving synth loop dominates. 
One of Fragments' most melodic and moving songs is the complex, largely instrumental "Otomo" (with O'Flynn). "Otomo" more fully expresses Green's world music roots through a chorus of triumphant, youthful voices. As the mood shifts and heightens, these sounds are later broken down and shared across uptempo, optimistic beats. Anchoring the center of this fluid tracklist comes the mysterious "Tides," and a strong vocal performance by Woods. Her serene singing mimics the movement of water that seems to wash over her. "If you love me, let me float away," Woods sings. 
"Tides" ends in a flurry of peaceful, ambient strings. The downtempo trend continues with "Elysian," as more electronic, moody strings and bass notes recall the album's opener.  Though more danceable and level-headed, "Counterpart," another instrumental, offers hints of "Polyghost" in its orchestral arrangement and ambient chimes.
Green chooses his lyrics carefully on Fragments. It's not only about the intangible, brief messages he uses, but how those words sound when used in a pattern. "From You" (with Joji) and "Age of Phase" experiment with deconstructed vocals as well as percussive elements. The final track, "Day by Day" (with Bonet) brings more mellow dance club beats, though its vocal treatments aren't as dynamic compared with other tracks here. 
At least for the time being, Green may have to settle for even more distance from fans. But as the world struggles through yet another year of the pandemic, Fragments can soothe listeners at home and bring solace during these grey days of winter. 
---
Label: Ninja Tune
Year: 2022
---
Similar Albums: