Boris & Merzbow : 2R0I2P0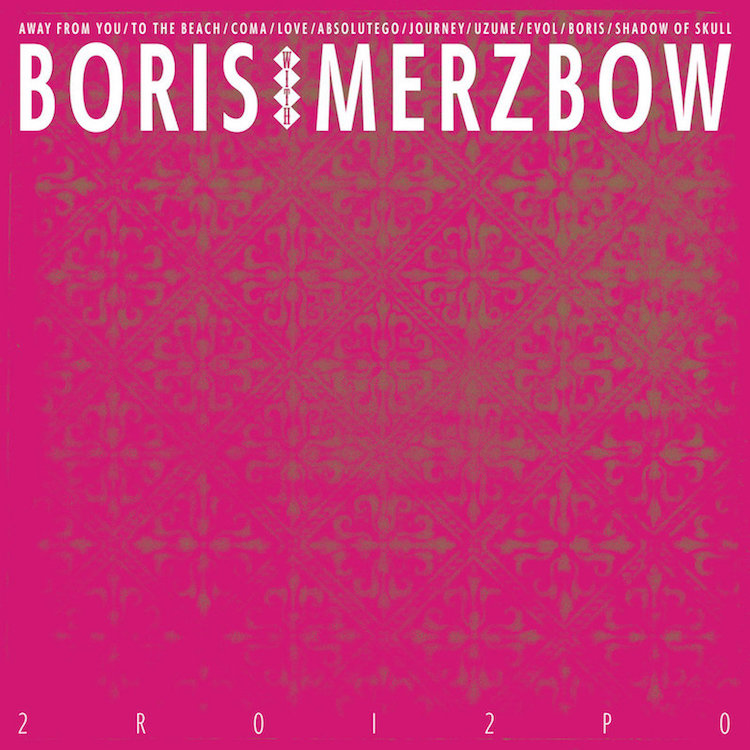 No year is without struggle, but 2020 delivered what felt like an unusual amount of grief and suffering. One day after another, it cemented itself as a cold and isolating year with little warmth and light to be found. Yet amid the darkness, 2R0I2P0, the year-closing statement from Boris and Merzbow, makes for a unique comfort to bookend this era.
The latest collaboration between the Japanese metal trio and solo noise artist—a partnership that goes back as far as 2002's Megatone—2R0I2P0 features several songs that were also included on Boris' 2019 LφVE & EVφL LP as well as a few other select songs from their catalog. Merzbow weaves in layers of electronics throughout each track, bringing added technical and emotional depth. And while the record comprises previously released songs, 2R0I2P0 reveals more than just a new twist on the familiar. It is more than a remix or reboot, but a reimagining.
Boris more than hold their own here, but the low-key attraction here is Merzbow's noise techniques. He displays a keen understanding of what level of noise works for a given song; whether it is a more vibrant cut with heavier instrumentation, or one meant to exude calm, his use of noise not only embraces atmospheric presence, it builds upon it. The original version of "Away From You" is a beautifully serene composition, providing gentle drums and minimal droning. On 2R0I2P0's take, Merzbow adds jangling wooden and metallic effects alongside that of other small electronic touches; this adds more sonic energy to the song, while also altering the original vibe. Whereas the original track presented a cosmic meditative flow, Merzbow's version elicits a more natural approach to tranquility.
Sometimes meditative music may be viewed in the sense of how much escape it can provide; how a soothing flow is able to transport one away from the humdrum. Such serenity has its moments, though the music of 2R0I2P0 is more focused on creating an experience that reflects the hectic pace most of us are probably used to. The frenetic use of noise is more in tuned with being in the middle of a city or that of trying to make sense of a hundred thoughts going off—to then all of a sudden be struck with clarity. It finds stillness amid rush and turmoil.
"To The Beach" is a strong example of this technique. The original cut, while it includes uses of distortion and heavier drums, is not all that intense of a song; Merzbow's rendition on the other hand is more aggressive. Beneath all his static is the foundation Boris have laid down, allowing for a gentle droning to linger underneath. The composition gives the psychic impression of one trying to sift through anxiety, but of also finding an element of light to hold onto.
Much like Merzbow's previous work, "Love" & "Absolutego" display a more bombastic side of noise. The chaos of the electronics adds a dose of wildness alongside use of distortion and guitar rhythms, respectively. The fusion of Merzbow and Boris comes with a focus towards steady progression; while the noise components amplify and play with minimal restraint, Boris' instrumentation keeps each track on a path away from pure madness. In "EVOL," one of the record's more roaring demonstrations of noise, there's still an air of streamlined calm integrated into the mix.
Throughout these 10 tracks, Boris and Merzbow maintain a superb chemistry. Each act complements one another, with Boris providing a rhythm to further enhance the noise techniques of Merzbow, and his electronics elevating the emotional qualities of Boris' instrumentation. Even with minor similarities in droning and electronics to be found there and then, there is a fresh technical take to each track and the spectrum of feeling each offers.
Boris and Merzbow take the cosmic worry and loneliness that has engulfed 2020 and transmute it into an existential exhale. Though there is a road of trials ahead, 2R0I2P0 marks the closing of one life chapter—and the beginning of a new one.
---
Label: Relapse
Year: 2020
---
Similar Albums: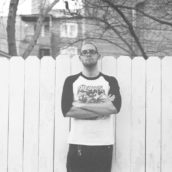 Michael Pementel
A graduate of Columbia College Chicago's Creative Writing Program, Michael Pementel is a published music journalist, specializing in metal and its numerous subgenres. Along with his work for Treble and Bloody Disgusting, he has also written for Consequence of Sound, Metal Injection, Dread Central, Electronic Gaming Monthly and the Funimation blog.