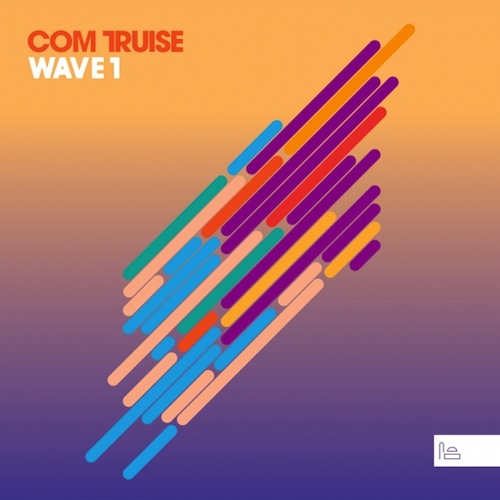 Maybe somewhere down the road, modern beatmakers like Clams Casino and Com Truise will claim victory in having fought their way into the pantheon of great music to represent New Jersey, as we recently explored. Their argument for inclusion will be based on the strength of the little bricks used to build the foundation of their respective reputations. As Clams Casino, Mike Volpe trades in hip-hop instrumentals, and he's been smart enough to release them on his own mixtapes (of which he's up to number three), bringing those backgrounds forward so listeners can recognize their power. Seth Haley, meanwhile, uses his Com Truise nom de plume to construct cracked and atmospheric electronica that is typical for the Ghostly label in the same way that the sonic creations of Aphex Twin and Boards of Canada just scream "Warp Records!"
The new Com Truise Wave 1 EP makes sly implications of the sounds of 1980s master craftsmen (Prince), their distorters (Skinny Puppy), and their revivalists (M83). Com Truise drops many hints of the Minneapolis sound across seven tracks, from the squeaky feel of opening song "Wasat" to the use of tuned, echoless drum pads endlessly suggesting classics like the Purple One's smash "When Doves Cry." He's also not afraid of ragged vocals, like the menacing secondary vocoder melody in "Mind" or Joel Ford's wobbly lyrics in "Declination." The back half of the EP finds Com Truise settling into a groove, merging soundtrack-style washes and their clipped double- and quadruple-time brethren, with the closing title track even introducing a soothing Cure-like guitar figure. Breezy and brooding, Wave 1 is a quick but effective hit of bedroom electronica, a stinging right cross to the nose of your ears.
Similar Albums:


Oneohtrix Point Never – Replica


Dan Deacon – America


CFCF – Exercises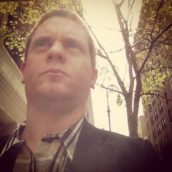 Adam Blyweiss
Adam Blyweiss is associate editor of Treble. A graphic designer and design teacher by trade, Adam has written about music since his 1990s college days and been published at MXDWN and e|i magazine. Based in Philadelphia, Adam has also DJ'd for terrestrial and streaming radio from WXPN and WKDU.