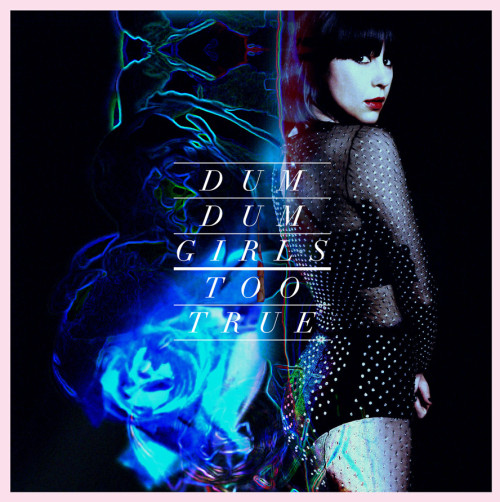 Even when churning out fuzzy, charmingly underpolished garage rock on their 2010 debut I Will Be, Dum Dum Girls have always displayed a knack for concise, timeless songwriting. However, that album — while highly satisfying — resembled a trend of (mostly) female-fronted bands cranking '60s-inspired pop-rock through crunchy fuzz, and their sound was frequently sandwiched in between acts like Vivian Girls and Crystal Stilts (all of whom briefly had a common member in Frankie Rose). 2010's Only In Dreams saw the band polishing up their recording process and adding a few songwriting tricks, and an overall darker tone. Still, that effort was only a moderate step forward and, at the time, Treble's Chris Karman wondered, "how does a band like the Dum Dum Girls avoid slipping out of relevance following the success of their debut?"
While I doubt Dum Dum Girls read our review, 2012's End of Daze sure did answer that question. The short EP kept its focus on frontwoman Dee Dee Penny's sharp songwriting, but revealed a sonic makeover grounded more firmly in shoegaze and dreampop than lo-fi jangle. But, while a lot of dream pop has a tendency to meander, the songs on End of Daze found strength in the succinct song structures of the Girls' first two releases. Dum Dum Girls' Too True, the band's third album, builds upon those triumphs to deliver a ridiculously enjoyable pop album — intelligent, bold, and really freaking fun.
Too True stays grounded '60s-style song structure, but finds its sonic muse in dream pop and goth influences. Yet the swirling and invigorating production on this record never take away from Dee Dee's killer songwriting. Single "Rimbaud Eyes" lures the listener in with its charming hook but keeps them there with its satisfyingly cryptic lyrics such as "every moon is atrocious/ every sun bitter/ sharp love has swollen me up." Proper singles aside, every track here has the same stand-out potential. Every track consumes the listener with its catchy aura and clever phrasing, delivering a consistently satisfying pay-off on every track.
Leading up to the sessions for Too True, Dee Dee's vocal cord troubles caused her to delay recording, which gave her extra time to reflect upon the songs that made the cut. That extra analysis paid off handsomely; not only do the songs here contain her best melodies, but they summarize an emotional struggle that's impossible to fake. As a result, Too True is not only Dum Dum Girls' catchiest album — it's their most affectingly compelling too.
Similar Albums:


School of Seven Bells – Ghostory


M83 – Saturdays = Youth


Dum Dum Girls – End of Daze