Thou, Torche headlining Electric Funderal Fest IV in Denver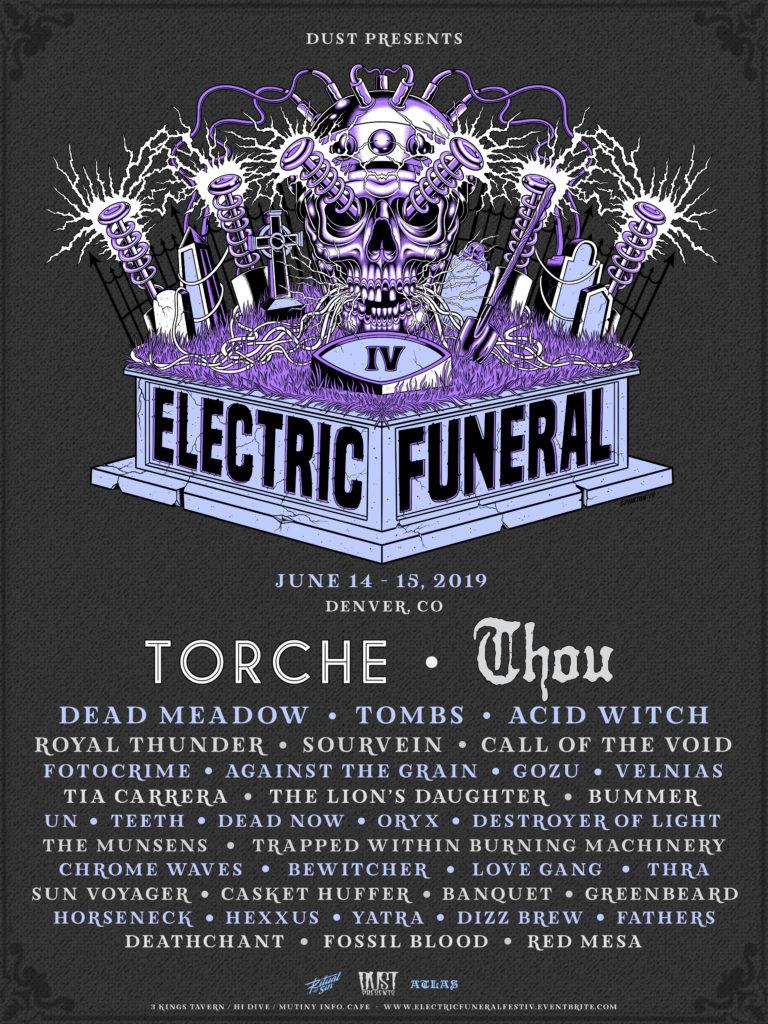 Electric Funeral Fest IV is taking place this year on June 14-15 in various venues in Denver, Colorado, and the full lineup for the hard rock and metal festival has been announced. The headliners this year are Torche and Thou. Also on the Electric Funeral lineup are Royal Thunder, Dead Meadow, Tombs, Acid Witch, Sourvein, Call of the Void, Fotocrime, The Lion's Daughter, Un, Gozu, Destroyer of Light, Chrome Waves, Trapped Within Burning Machinery, Horseneck and many others. Take a look at the full festival lineup above via the poster, or take a look at the Dust Presents website. Tickets are on sale now.
Read our Beginner's Guide to the music of Thou, who are headlining the festival this year.