This Week's Essential Tracks: Angel Olsen, Kelly Lee Owens and more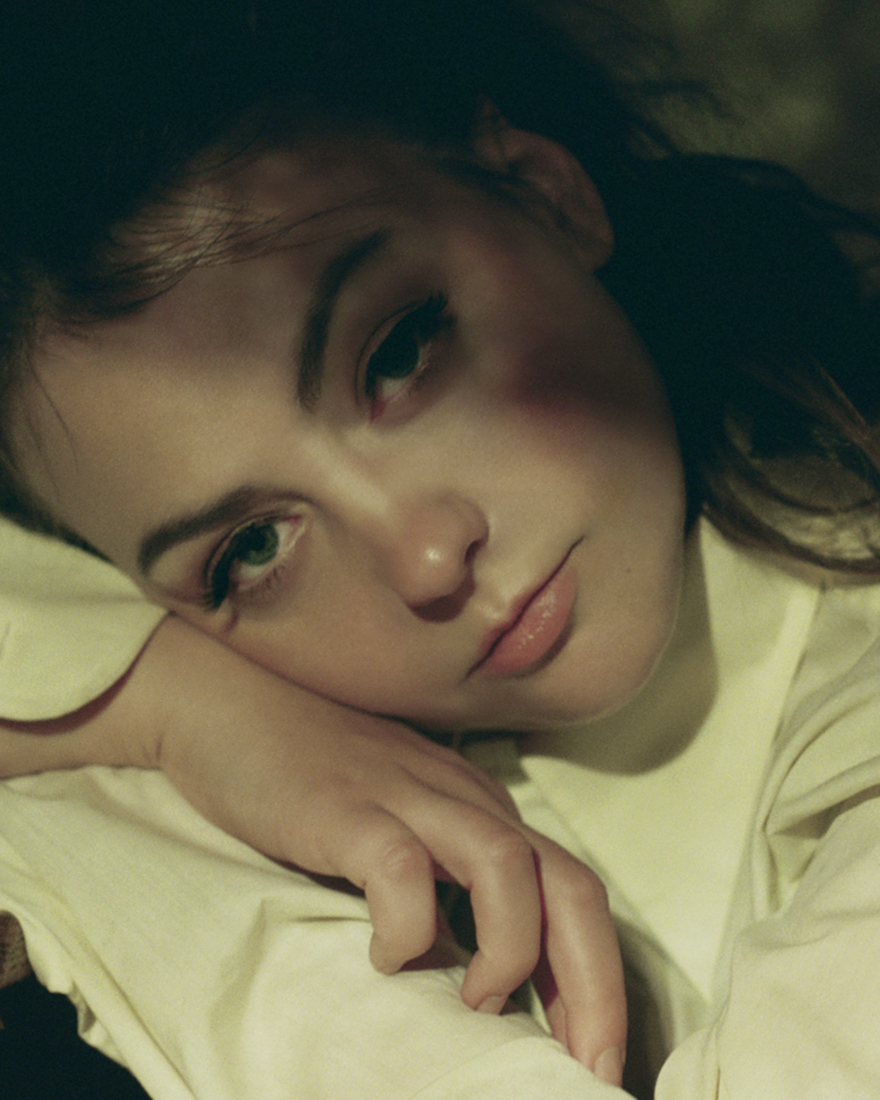 Our weekly Essential Tracks roundup once again coincides with Bandcamp Friday, which means there's five upcoming records to add to the pre-order queue, including some groove-heavy math rock, a punk rock super team-up, and one of the best singer/songwriters in the game right now. Hear them all below.
Plus listen to our ongoing 2022 Essential Tracks playlist.
---
Angel Olsen – "All the Good Times"
Angel Olsen's done quiet, intimate indie folk—she's really good at it, about as powerful as one voice and one guitar can sound, really. But if 2019's All Mirrors proved anything, it's that her songwriting is adaptable to grand statements and massive arrangements as well. "All the Good Times," the first single from what promises to be a deeply personal album from Olsen (fittingly titled Big Time) that, among other things, finds her reflecting on her own coming out as queer, is a little bit of both: A low-key country-rock ballad that in its climactic moments erupts into a booming and soulful rock anthem with organ and a horn section. It's another Big Statement of a song, but a different kind of Big Statement, reminding us both of Olsen's versatility as a songwriter as well as her ability to make even quiet, personal moments sound like an epic saga. – Jeff Terich
From Big Time, out June 3 via Jagjaguwar
---
Kelly Lee Owens – "Sonic 8"
From the repetitions of the phrases "This is a wake up call" and "This is an emergency," it's clear that "Sonic 8" isn't a particularly comforting or safe place. Welsh artist Kelly Lee Owens has never necessarily been one to set listeners at ease, even though her music—like that on 2020's Inner Song—is often quite beautiful. But "Sonic 8" is reflective of a kind of lingering dread and anxiety that's circled the planet several times over in recent years. The track throbs and buzzes, the closest she's ever come to proper industrial music, growing into something more melodic and mellifluous only in its final minute, but the tension remains. Owens has never sounded quite so abrasive, and it's exciting to imagine the prospect of where this leads. – Jeff Terich
From LP.8, out April 29 via Smalltown Supersound
---
Tim Kasher – "Forever of the Living Dead" [feat. Laura Jane Grace, Jeff Rosenstock]
If the gentle strumming of guitar that opens this track leaves the impression that the latest single from Tim Kasher's upcoming album is set to be light and chirpy, then that impression ought to fade around the time Kasher sings "Gonna cut off my head / Gonna leave it at the end of your bed." Grim and somewhat mournful, "Forever of the Living Dead" sounds something like a mid-life crisis set to music; the protagonist is begrudgingly coming to terms with something, though with what is far from clear. The lyrics are sensitive and existential, and the whole thing often feels more like a poem (or perhaps even a eulogy) than a song. In a perverse way, it's peaceful, and deeply atmospheric, rounded off by a sublime saxophone solo courtesy of Jeff Rosenstock and Laura Jane Grace's backing vocals. – Ed Brown
From Middling Age, out April 15 via 15 Passenger
---
RLYR – "Wrack"
Given the pedigree of the members of RLYR—who play in Pelican, Locrian and Bloodiest—it's tempting to call them a metal band. But "Wrack," the first single from their upcoming self-titled album and follow-up to 2018's Actual Existence, feels more like, well, rock. Not generic rock 'n' roll, necessarily—it's more prog rock, math rock, whatever prefix you got, but there's a looseness to its groove that has a swagger and triumph that doesn't always come so naturally with more technically minded music. But the rhythmic changes and tightness of it all serve as a reminder that yes, these guys can play—and they're damned good at it. – Jeff Terich
From RLYR, out May 13 via Gilead Media
---
Duster – "Familiar Fields"
There aren't really any bad things about Bandcamp Friday, but one of the best things to come out of the monthly indie music holiday is the inevitable flood of new music that shows up just for the occasion (RIP our inboxes). Today that includes a brand new album from San Jose space rock outfit Duster, who made their return a couple years ago and have more patient but eerie music to share with us now. "Familiar Fields" is a haunting centerpiece to new album Together, its longest track overall, gliding on gothic arpeggio riffs and psychedelic haze. It's mesmerizing and beautiful, and awash in a persistent hum of static and noise, which is all that remains when the music stops, descending into a quiet kind of chaos. – Jeff Terich
From Together, out now via Numero Group