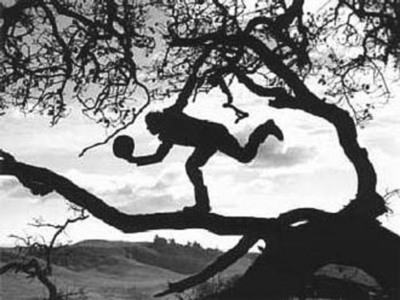 The changing of seasons rarely halts the flow of incredible new music. Christmas kind of puts everything on hold for a couple weeks, and if we're to be perfectly honest, that stop usually happens around Thanksgiving even. But aside from that month and a half of slow activity, there's always something good awaiting our ears. Still, no season is more fertile for new music than Autumn, a time of year that gives us total music overload. Still, it's our job to keep up with it, so as we look to the future, here are 20 albums to look out for this fall.
The Rapture – The Grace of Your Love (Sept. 6, DFA)
The Rapture's career has taken many twists and turns, from their introduction as an abrasive post-punk band on Out of the Races and On to the Tracks, to a much more dance-heavy art-punk outfit on Echoes and later a more pop-oriented disco punk act on Pieces of the People We Love. However, the band has revealed a turn toward a path that takes them deeper into the club with new single "How Deep Is Your Love?" It's the Rapture we know and love, but less heavily reliant on scratchy guitars and much more on hypnotic basslines and heady grooves. Thanks to The Rapture, this fall promises a dance party to which everyone is invited.
Blitzen Trapper – American Goldwing (Sept. 13, Sub Pop)
The cover of Blitzen Trapper's American Goldwing is a somewhat kitschy depiction of a guy in a motorcycle helmet with an open road unfolding before him, while '70s fonts spell out the album's title overhead. It seems a little campy, but knowing Blitzen Trapper, it's entirely within character. The band has made some warm and rugged American rock 'n' roll on recent albums Furr and Destroyer of the Void. So this could very well be their great American road record. Really, most of their albums have hinted at that already, so taking it the extra mile further seems like the next inevitable step.
Girls – Father, Son, Holy Ghost (Sept. 13, True Panther Sounds)
Girls proved themselves heirs apparent to Spiritualized's brand of gospel-influenced psychedelic rock with 2009's Album and 2010's Broken Dreams Club, and the San Francisco-based band's second full-length follows further down that trippy and melodic path. The band introduced the album with first single "Vomit," which is a bit long for a single, at six minutes, and an epic, sprawling way to capture listeners' interest. But it's also one of the best songs they've written, which offers a tidbit of evidence that this could very well be one of the season's best albums.
St. Vincent – Strange Mercy (Sept. 13, 4AD)
St. Vincent tested fans' patience and social networking skills last month by running a promotion to get as many people as possible to tweet the hashtag #strangemercy, in order to unlock a free MP3. That day finally arrived about a week and a half later, and the song that was released, "Surgeon," proved to be worth the hustle. A moody, sexy and dense single, it reveals another impressive new chapter in St. Vincent's evolution. Her follow-up to Actor, which was produced by John Congleton (Baroness, Explosions in the Sky), could very well put Annie Clark on a whole new level.
Wild Flag – Wild Flag (Sept. 13, Merge)
Imagine you're a punk-influenced indie rock band comprising members of Sleater-Kinney, Helium and The Minders. And imagine you kick ass. But I repeat myself. Wild Flag already proved one of the most exciting artists to perform at SXSW this year, and dropped a few amazing early tracks in "Future Crimes," "Glass Tambourine" and "Romance." And now the band's full-length debut is finally arriving, and we couldn't be giddier. Wild Flag is a band of indie rock vets, cutting out the pretense and just getting straight to tearing through some great pop songs. Hell yes.
Björk – Biophilia (Sept. 27, One Little Indian)
Björk's artistic trajectory has often taken her to strange, unconventional or just plain confusing realms, but that kind of out-of-the-box thinking is exactly what makes her the kind of artist who remains peerless. Her new album, Biophilia, is not just an album but a multimedia experience. Each of its songs has a corresponding mini-app within a larger app to be made available for iPad and iPhone. And even those apps reveal a curious kind of cleverness on the part of the Icelandic artist; one app, in particular, is a game that actually requires the player to allow himself to lose in order to hear the corresponding song in its entirety. Wacky! But far be it from Björk to release an album this tech-savvy without also focusing a certain amount of attention on great music, which all indications seem to point to on Biophilia.
Mastodon – The Hunter (Sept. 27, Reprise)
Mastodon's last album, Crack the Skye, took the Atlanta sludge metal band out of the more straightforward riffdom of Blood Mountain and into an epic concept album about Rasputin, or something. It was massive and it rocked, but it also made us miss their burly, high-speed attack. From the sound of catchy yet pummeling singles "Black Tongue" and "Curl of the Burl," it appears that Mastodon is taking a turn back toward shorter, bullshit-free metal rippers, the kind of thing they excel at pretty much 100 percent of the time. And that kinda rules.
DJ Shadow – The Less You Know the Better (Sept. 27, Verve)
No two DJ Shadow albums are alike. Endtroducting… doesn't sound like The Private Press, which didn't sound like The Outsider, which sorta frustrated some people. But it's a safe bet that Shadow's new album, The Less You Know The Better, also won't sound like any of those. The album's first single "I Gotta Rokk" is a crazy, explosive track that matches its somewhat snotty name, but the album also boasts appearances from Little Dragon, Afrikan Boy, Posdnuos of De La Soul, Talib Kweli and Tom Vek. It's also, reportedly, a bit darker and more psychedelic. Those two words, when combined, tend to be connected to incredible things, so whatever direction Shadow takes on this one, it's likely to be an interesting one.
Twin Sister – In Heaven (Sept. 27, Domino)
Twin Sister built up some hype and momentum last year through their Color Your Life EP, which ultimately landed them on Domino Records, which is a mighty fine label on which to release your debut. And that debut, In Heaven, is a showcase for fulfilling the potential they built up in recent years. From what we've sampled thus far, it's dreamy and ethereal, quite pretty throughout, and occasionally a bit funky. No really, there's a song that sounds like Luscious Jackson which is totally awesome.
Wilco – The Whole Love (Sept. 27, dBPM)
Wilco mellowed a bit on their last two albums, Sky Blue Sky and Wilco (The Album), but whether they're getting weird with Jim O'Rourke or just riding a laid-back groove, the legendary Chicago band are still masters of modern Americana. For their next album, the band has launched their own label, dBPM, thus ending a 15-year major label relationship. So, with complete freedom to do whatever they want, Wilco might surprise us with something crazy, or maybe they'll do what they always do, and just release a solid, enduring record of country-tinged rock.
Feist – Metals (Oct. 4, Interscope)
As 2010 came to a close, critics swooned en masse at a cover of Feist's "Limit To Your Love," performed by dubstep-pop crooner James Blake. And, while it was a nicely performed version of the tune, frankly, it made me miss Leslie Feist's own sweet voice. Thankfully, the Canadian chanteuse is returning with new material in the form of Metals. And as a way to introduce it to fans, she held a Facebook contest in which fans colored in the album's cover however they saw fit. She is, after all, part of the Arts & Crafts family. (I know, I know…)
Zola Jesus – Conatus (Oct. 4, Sacred Bones)
Zola Jesus displayed an elegant transition from lo-fi noise rocker to ethereal goth-pop chanteuse on a pair of EPs, Stridulum and Valusia. And a year later, the Los Angeles-based performer is readying the release of her next full-length, which promises to take Zola, née Nika Roza Danilova, deeper into dark and ethereal goth-pop, this time around with a heavier emphasis on beats. This, of course, is a very exciting thing. Zola Jesus already had some amazing songs, so the addition of a more danceable element seems like a step in a promising direction.
Ryan Adams – Ashes & Fire (Oct. 11, Pax-Am)
Ryan Adams took a couple years off of recording and releasing his own singer-songwriter material to release a few limited edition singles, an outtakes album and a metal record on his own Pax-Am Records, in addition to writing and spending time with wife Mandy Moore. But Adams emerged with some fresh material recently at an Emmylou Harris gig (unannounced no less), and shortly announced a brand new album. Adams is back, and by all indications putting out an album of new material, sans metal indulgences. And we welcome the return.
Matthew Herbert – One Pig (Oct. 18, Accidental)
Matthew Herbert caused a bit of controversy in the last couple years when he announced his intentions to create a concept album about the life cycle of a pig, which would contain samples from a pig's life to its death, upon which Herbert would eat it. Some found it inhumane, but Herbert nonetheless felt strongly about the project, and generally when Herbert gets intense about his work (which is most of the time), the result can end up amazing (see: Bodily Functions, Scale). There's always a possibility that meta conceptualism could get in the way of the music, but we'll trust the guy who knows his way around a composition.
M83 – Hurry Up, We're Dreaming (Oct. 18, Mute)
M83's Anthony Gonzalez almost exclusively makes big albums, but the next one he has lined up promises to be his biggest yet. Hurry Up, We're Dreaming is M83's first double album, one that takes the new wave dream pop of Saturdays=Youth and blows it up onto an even larger canvas. Zola Jesus guests, as well as Medicine's Brad Laner, in addition to past collaborator Morgan Kibby, whose contributions are never less than incredible. Oh, and there's some sax on there as well. Move over, Dan Bejar, M83's about to get smooth.
My Brightest Diamond – All Things Will Unwind (Oct. 18, Asthmatic Kitty)
My Brightest Diamond's Shara Worden has been busy with a number of things, first singing the part of the evil queen on The Decemberists' The Hazards of Love, and most recently, becoming a mother! This fall, she gets back to her unique style of arty, dramatic pop music, this time featuring a number of string arrangements and conceptual elements having to do with the sun or energy or something. She can get as conceptual as she wants, as far as we're concerned, as long as it's as cool as Bring Me the Workhorse.
The Field – Looping State of Mind (Oct. 25, Kompakt)
Certain things haven't changed about Swedish microhouse producer Axel Willner, aka The Field. He's still releasing his new album on Kompakt. He's still going with a monochromatic color scheme for his new album cover, and as far as we know, he's still offering hypnotic beatscapes that slowly reveal themselves as gorgeous while getting your feet moving. Some things are changing a little bit this time around, however, most notably the use of more acoustic instrumentation such as piano and upright bass. The Field gone jazz? It worked for Squarepusher.
Tom Waits – Bad As Me (Oct. 25, Anti)
Any month that promises a new Tom Waits album is one worth looking forward to, as far as I'm concerned. And it's been a good, long while since Waits has released any new music. There was a live album a couple years ago, and his 3-disc rarities set, Orphans: Brawlers, Bawlers and Bastards. But in two months, Waits will release his first album since 2004's Real Gone, which is definitely something to celebrate. He just released the title single this week, and the lead-up to it was not without its mystery and intrigue. So it shall go with the album, but one thing's for sure: if it's Tom Waits, it's worth hearing.
Lou Reed & Metallica – Lulu (Nov. 1, tba)
To be perfectly honest, the upcoming collaborative album between Metallica and Lou Reed sounds kind of ridiculous. Certainly, one could probably put together two less compatible artists, but while an Insane Clown Posse/Josh Groban team-up is hypothetically more terrifying, this is very real, and in case nobody caught it, Lou Reed is extremely enthusiastic about the project, having called it one of the best albums recorded by anyone, ever. The worst-case scenario ranges from Lulu being a joke to a complete fiasco, but our morbid curiosity compels us to find out either way. And there's always the possibility that Reed's right… just not a high probability.
Joker – The Vision (Nov. 8, 4AD)
Dubstep has primarily been a genre that existed largely in the single format, but little by little dubstep artists have been making an effort to create their own mesmerizing full-lengths. Burial has already released a pair of solid albums, and just this year, Zomby released his incredible Dedication. In November, fellow UK producer Joker will join him on 4AD with The Vision. And thus the winter will be filled with cool atmospheric jams, presumably.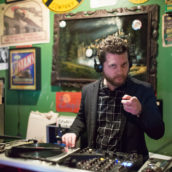 Jeff Terich
Jeff Terich is the founder and editor of Treble. He's been writing about music for 20 years and has been published at American Songwriter, Bandcamp Daily, Reverb, Spin, Stereogum, uDiscoverMusic, VinylMePlease and some others that he's forgetting right now. He's still not tired of it.