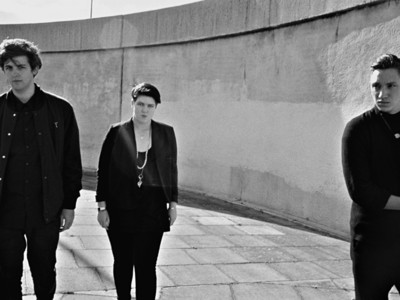 There's still a few weeks left before fall officially begins, but new release season is nonetheless upon us. Even more than usual, this autumn seems to be overflowing with promising-to-great new releases, and to try to compress a list into our 20 most highly anticipated probably means we left out some important ones. Nonetheless, these 20 albums are definitely ones worth waiting for. Those release dates can't come soon enough.
Animal Collective – Centipede Hz
(Sept. 4, Domino)
Animal Collective set up some pretty high expectations for themselves when they released Merriweather Post Pavilion, an album that ended up as quite a few publications' No. 1 album of 2009 (including Treble's). But this probably won't be much of a problem for a band whose identity, more or less, is based on defying expectations. A 24-hour preview of the album on the band's website confirmed just how many jams are left in their arsenal, but "Today's Supernatural," the album's first single, should be all the convincing one needs.
---
Cat Power – Sun
(Sept. 4, Matador)
Cat Power took a detour into more rounds of covers with Jukebox and the Dark End of the Street EP, but Sun marks Chan Marshall's first set of all-original material since 2006's soulful The Greatest. It was finished shortly after Marshall's break-up with longtime partner Giovanni Ribisi, but the album itself is actually pretty upbeat, despite some darker moments. First single "Ruin" is a definite jam, with a piano hook that had us sold immediately. Look out for moments of electro-soul, Eno-esque space-pop and even some serious classic rock moments. Cat Power's back, and we couldn't be happier about it.
---
Jens Lekman – I Know What Love Isn't
(Sept. 4, Secretly Canadian)
Nobody does heartbreak quite like Jens Lekman. The Swedish singer-songwriter isn't necessarily all that prolific, but every time he emerges with a new set of comically unfortunate scenarios between men and women, he taps into something truly affecting. I Know What Love Isn't is no exception, from early singles "Erica America" and "The End of the World Is Bigger Than Love" to the lengthy and cleverly devastating "The World Moves On." And, of course, it's all quite pretty. If misery truly loves company, this is the sort of company we should all prefer.
---
Mount Eerie – Ocean's Roar
(Sept. 4, PW Elverum and Sun)
Mount Eerie already released one album this year, the excellent Clear Moon. And while Phil Elverum isn't quite keeping up with Ty Segall's manic pace of releasing three albums in one year, he's definitely outdoing himself in terms of the sheer quality-to-volume ratio. In contrast to that album, Elverum described Ocean's Roar as "more challenging and weird and darker and heavier." He may very well be right, but judging by the atmospheric and tuneful beauty of the title track, Elverum is also still not shying away from writing a perfect pop song either.
---
David Byrne and St. Vincent – Love This Giant
(Sept. 11, 4AD)
So, the album cover is pretty disturbing. (What is going on with Annie Clark's jaw?!) Anyway, nobody should be surprised if either Clark or David Byrne happen to commit any wanton acts of art, and after talking up this collaboration for a while, the finished result is just around the corner. What to expect? Your guess is as good as ours, but some combination of Clark's kickass guitar, Byrne's quirky songcraft and an appearance from the Dap-Kings horns is in the cards. Good enough for us!
---
Calexico – Algiers
(Sept. 11, Anti)
Calexico hasn't released a new album since 2008's Carried to Dust, which was released not long before the announcement that longtime label Touch and Go would be making a transition into a catalog-only label. That said, the band has continued to tour, scored a couple of films, released a live set and a vinyl-only box set, so taking a break was never really in the cards for the band. Now signed with Anti-, Calexico has a set of all-new material titled Algiers that should please longtime fans of their desert-influenced noir rock, which sounds stronger than ever on new track "Para".
---
The xx – Coexist
(Sept. 11, Young Turks)
Having displayed a mastery of sultry, subtle atmosphere on their debut album XX, the UK's The xx kinda exploded into something much huger than the sum of their parts. And with the follow-up to that stunningly alluring debut, the group has come to embrace an even more spacious approach. First single "Angels" is a skeletal and gorgeous chamber pop standout, while next track "Chained" finds Jamie xx incorporating some of the ambient dubstep production he's explored outside of the group. In fact, the band even teased the album by suggesting it would have more of a club feel, though that's probably misleading. There are beats, but this is as softly mesmerizing as the band has always been.
---
Band of Horses – Mirage Rock
(Sept. 18, Columbia)
Once a dreamy Built to Spill-style indie rock outfit that held their own against like-minded Pacific Northwest bands, Band of Horses has evolved to embrace the Southern rockers within on most recent album Infinite Arms, and based on the early singles, Mirage Rock promises to be an equally satisfying mix of blissful dream pop and rowdy rock `n' roll. If it contains a song half as affecting as "No One's Gonna Love You," then we're down.
---
Dinosaur Jr. – I Bet On Sky
(Sept. 18, Jagjaguwar)
Legit question: When has a Dinosaur Jr. album not completely rocked? Some would argue that Without a Sound wasn't their strongest, and that's fair, but barring an album or two, Dinosaur Jr.'s legacy pretty much entirely comprises ass-kicking but brilliantly melodic indie rock that puts most other guitar slingers to shame. J Mascis, the band's axeman extraordinaire, essentially made shredding cool in a post-prog environment, and for that, he deserves some kind of award. In any case, new single "Watch the Corners" is the kind of track that makes us continue to love Dino Jr. — big hooks, big guitars, big everything!
---
Grizzly Bear – Shields
(Sept. 18, Warp)
Grizzly Bear's tenure on Warp thus far has produced essentially nothing but amazing results, from their haunting folk on Yellow House to their upbeat chamber pop of Veckatimest. Based on new singles "Yet Again" and "Sleeping Ute," Grizzly Bear's songwriting is as sharp as ever on Shields, but driven by even bigger sounding guitars and a more pronounced rock `n' roll embrace. Not that anyone expects Grizzly Bear to sound like The Stooges anytime soon, but these tracks, dare we say it, kinda rock!
---
How to Dress Well – Total Loss
(Sept. 18, Acephale)
There's been some fairly unfortunate reports lately that reveal both the birth rate and condom purchases in the United States have dropped, which leads to the inevitable conclusion that Americans are maybe not feeling sexy enough these days. Maybe all they need is How to Dress Well, aka pop crooner Tom Krell. The dude's got a new album on the way titled Total Loss, and the first couple tracks Krell has revealed, the Forest Swords-produced "Cold Nites" and the atmospheric "Ocean Floor for Everything," are pretty darn steamy. A few of these tracks, a roaring fire and a bottle of wine should rekindle the romance in no time.
---
Converge – All We Love We Leave Behind
(Oct. 9, Epitaph)
When Converge released Axe to Fall back in 2009, the Salem hardcore heroes invited along a who's who of heavy music of the past 20 years, from members of Neurosis and Cave In to more recent figures like Genghis Tron's Mookie Singerman. This time around, Converge is back to basics, just four dudes wrecking a studio the old fashioned way. Which isn't to say All We Love We Leave Behind is by any means a regression; there are plenty of awesome surprises throughout.
---
Tame Impala – Lonerism
(Oct. 9, Modular)
Australian psych-rockers adequately blew minds with their cosmic debut, Innerspeaker. But the tripped-out foursome are spacing out even further with their follow-up album Lonerism. There's a definite classic rock radio vibe to the easy-grooving "Elephant," complete with some blazing Farfisa organ. And heavily effects-laden pianos dominate the truly stunning "Apocalypse Dreams." This may well signal a move away from guitar-dominated sounds, but no matter which direction the rest of the album goes, it's bound to be heavy and brilliantly weird.
---
Bat For Lashes – The Haunted Man
(Oct. 16, Capitol)
Natasha Khan certainly knows how to make an entrance — in this case, nude, with a man draped around her shoulders. Attempting to read anything into The Haunted Man's artwork for clues about its contents is probably a fool's errand. Though there's certainly a stark, nakedness to first single "Laura," a gorgeous piano-driven weeper that stands up to the best ballads from previous album Two Suns. As to whether there are any powerful goth-pop singles like "What's a Girl To Do?" or "Daniel"? Finding out will be half the fun.
---
Daphni – JIAOLONG
(Oct. 16, Merge)
Dan Snaith is no stranger to making electronic music — in fact, that's pretty much entirely what he does. But he doesn't necessarily make club-friendly dance music in the strictest sense. With his new offshoot project, Daphni, the veteran producer is taking a break from his kaleidoscopic psych-pop work to create a more pure electronic dance album, as an alternative to the "mind-numbing predictability of the EDM barfsplosion currently gripping the corporate ravesters," as he put it in a press release. So it's probably safe to say this isn't going to sound like David Guetta, or DeadMau5, or Swedish House Mafia. What it will sound like is a bit more abstract, perhaps, but still danceable. And playing a prominent role on the album is a modular synthesizer that Snaith built himself. Feel the DIY vibes.
---
Flying Lotus – Until the Quiet Comes
(Oct. 16, Warp)
There are a few things one can always expect from a Flying Lotus album: crackly beats, space-age effects, some dazzling bass from Thundercat on a track or two, and probably some notable guest vocals that somehow never steal the show from FlyLo's always amazing sonic approach. Until the Quiet Comes promises to cover all of this ground, featuring not only Thundercat but prior collaborators Laura Darlington and Radiohead's Thom Yorke, in addition to Erykah Badu, who guests on "See Thru to U." How it stacks up to Los Angeles or Cosmogramma remains to be seen, but Flying Lotus rarely disappoints.
---
Pinback – Information Retrieved
(Oct. 16, Temporary Residence)
Similar to Calexico, Pinback hasn't released a new full-length album since the shuttering of their former label, Touch and Go. It's been a long five years since the group released Autumn of the Seraphs, but Zach Smith and Rob Crow have reconvened with a brand new set of Pinback songs, and on the strength of the rich, powerful "Proceed to Memory," the group has certainly come a long way from their lo-fi, home recorded beginnings.
---
Death Grips – NO LOVE DEEP WEB
(Oct. 23; Epic)
Earlier this year, Sacramento hip-hop trio Death Grips released what is probably the noisiest rap album of the year, the spastic and explosive The Money Store. However, if anything can top that honor, it's yet another album by Death Grips. After signing with Epic, the group promised two full-lengths in one year, and that seems to be exactly what they're doing. And they canceled a tour to make it happen, so here's hoping it delivers.
---
Titus Andronicus – Local Business
(Oct. 23, XL)
To date we haven't seen a new album announcement gain so much traction from a single tweet as we did when spilling the beans that Titus Andronicus was releasing a follow-up to 2010's The Monitor. People seriously lost their shit, and with good reason! That album was truly a work of punk rock art. Since then, the group has made some adjustments, with two members moving on, some new members joining, and Patrick Stickles shaving off his beard, but one thing that seems unlikely to have changed is the band's witty, kickass songcraft. We highly anticipate their feats of strength.
---
Neurosis – Honor Found in Decay
(Oct. 30, Neurot)
It's been five years since Neurosis' last album, 2007's characteristically epic and overwhelming sludge masterpiece Given to the Rising. For a band who puts so much into their sprawling metal, however, Neurosis has typically kept up a slightly more prolific pace than that from their early transition from hardcore into metal in the early `90s on into their atmospherically driven pieces in the `00s. However Honor Found in Decay turns out, it's bound to be something gigantic and devastating.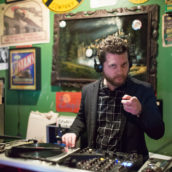 Jeff Terich
Jeff Terich is the founder and editor of Treble. He's been writing about music for 20 years and has been published at American Songwriter, Bandcamp Daily, Reverb, Spin, Stereogum, uDiscoverMusic, VinylMePlease and some others that he's forgetting right now. He's still not tired of it.