Album of the Week: Father John Misty – God's Favorite Customer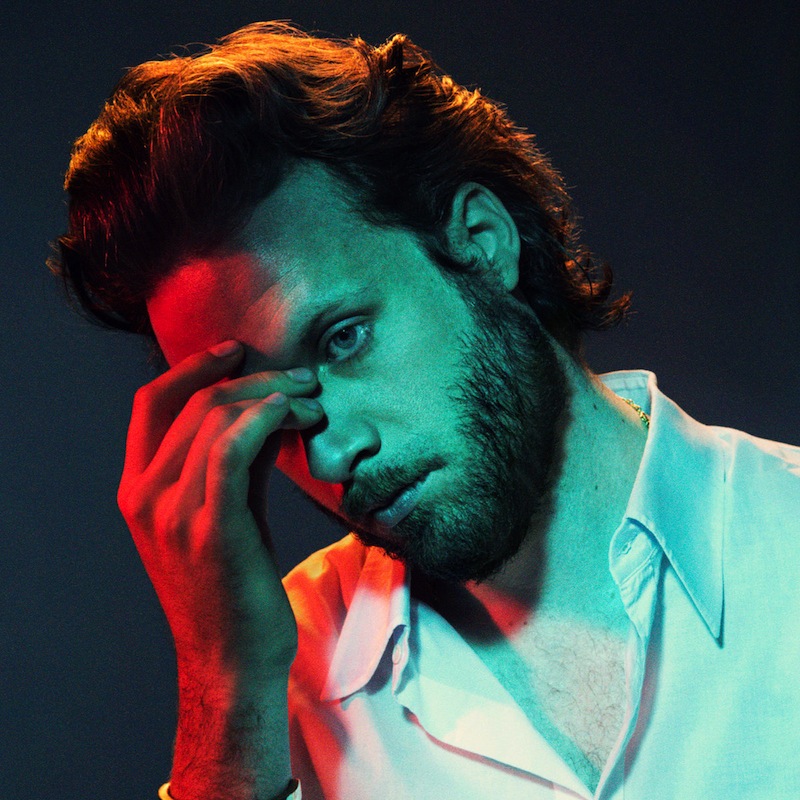 Father John Misty, aka Josh Tillman, has always been a character of excess. From the stoned-out-of-his-mind romps on Fear Fun to the existential overreach of Pure Comedy, he's always taken on a little bit more than he can handle. That usually plays to his advantage—his best songs are from the perspective of a man overwhelmed, out of control, and more than a little terrified. Even when focused on romance—as he is on his best album, 2015's I Love You, Honeybear—it's almost always framed as a refuge from the chaotic world outside. Earth is burning and probably unsalvageable, he argued on that album's title track, but at least we have each other. It painted romance as his only respite from the bleak despair of humanity—and that was before the 2016 election.
Tillman's made his opinions on Trump presidency known through onstage missives and Tim Heidecker cover songs—and it should be more than obvious that the past year hasn't exactly brightened his worldview. Last year's Pure Comedy was a hell of a lot more cynical than anything he'd released before, coated in apocalyptic imagery and a bit of finger-wagging toward those complicit in humanity's decline (read: all of us). The beams of hope that had made I Love You, Honeybear so vital took the backseat to that bleak despair and, at 74 minutes, the whole thing turned into a bit of a slog by the end. Listeners could take away one of two questions from that album: "Who does this guy think he is?" or, "Is this guy okay?"
You can read any online comments section to know that most chose the former—but Tillman's latest album, God's Favorite Customer, suggests that maybe we should have been asking the latter. "My life blew up," during the writing of the album, Tillman told Uncut earlier this year. "Most of this next album was written in a six-week period where I was kind of on the straits. I was living in a hotel for two months." That's where we find him on "Mr. Tillman," throwing strung-out parties in a hotel room with tattoo-faced strangers. The hotel staff are concerned about Tillman—or, at least, happy to pass on the fact that Jason Isbell is—but aside from making sure he doesn't damage too much of their property, they're happy to let him continue self-destructing.
God's Favorite Customer wisely doesn't give Tillman's psychotic break a clear cause. Instead, it's shown as stemming directly from his persona, something that the bitter worldview he'd been sharing with us for years was bound to curdle into. "I'm in the business of living / Yeah, that's something I'd say," he sings on the title track. Taking on the role of a self-important Cassandra can be pretty hollow when you start buying into it.
Of course, that can be a problem when you've tied your life to someone else's, and the majority of Customer focuses on taking the love story at the heart of Honeybear and pushing it to its breaking point. The gorgeous standout "Please Don't Die" sees Tillman stepping outside himself to take on his wife's perspective as she watches him self-destruct. Honeybear had almost flippantly acknowledged the baggage both parties bring to a relationship ("I've got my mother's depression / You've got your father's scorn / And a wayward aunt's schizophrenia"), but this album shows what that looks like in practice, and it's devastating.
In a way, Customer seems to be a response to that earlier record, a reassessment of a relationship once the bliss of being newlywed wears off and the fault lines become painfully apparent. If Honeybear's apocalyptic trappings had lent an almost mythological significance to Tillman's marriage, Customer deflates that and replaces it with a more damaged, realistic portrait. That's where the album's best track, "Disappointing Diamonds Are the Rarest of Them All," comes in, finding solace in a real relationship between two real, flawed people. "Does everybody have to be the greatest story ever told?" he sings. It's a rebuttal to the more romantic comedy-esque elements of Honeybear, but it also works to undermine Tillman's self-important Misty persona as a whole.
In many ways, Customer is a corrective to the excesses of Pure Comedy. Tillman's no longer singing down to us from a position of authority; he's rendered himself pathetic here, someone who needs to be saved. And the album's brief running time—a tight 40 minutes—keeps it from collapsing underneath a need to be a "statement." It's as nakedly personal as Tillman has gotten since he performed under his own name, and while it's certainly not destined to be a tentpole among his Misty discography, it feels essential simply because it's not trying to be.
Similar Albums: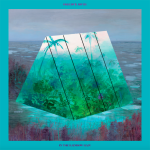 Okkervil River – In the Rainbow Rain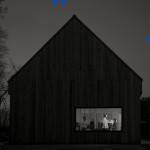 The National – Sleep Well Beast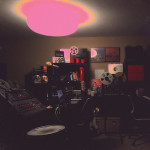 Unknown Mortal Orchestra – Multi-Love
---
Support our site: Buy this album at Turntable Lab