Foxing : Draw Down the Moon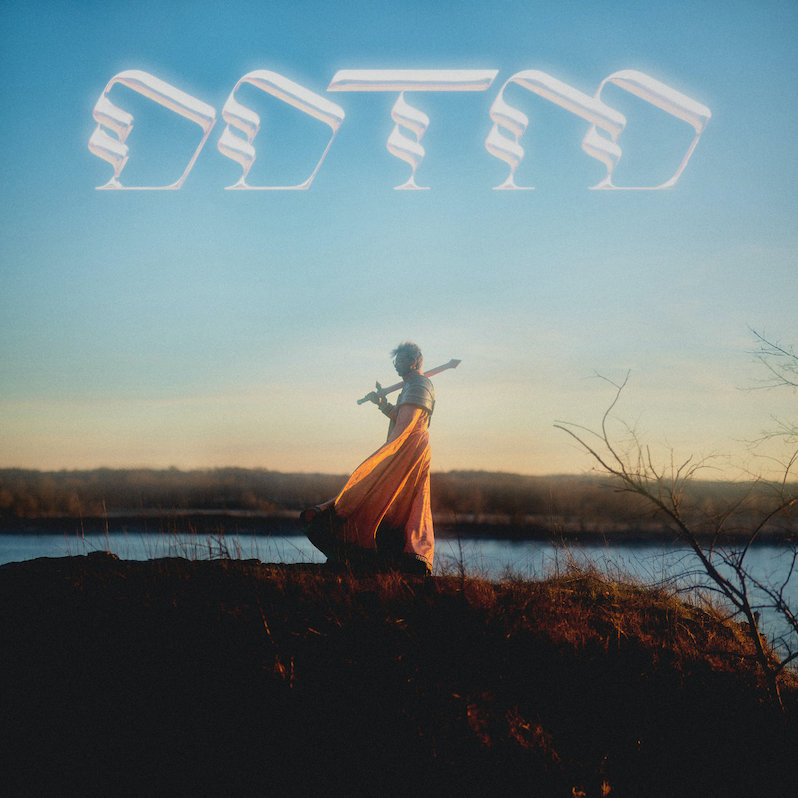 Foxing's 2013 debut The Albatross featured two songs in particular that prophesied the aesthetic that the band would eventually cultivate into their signature sound. The first, "Inuit," is a simpler math rock inspired fourth-wave emo track and "The Medic" is a more complex, nuanced, and dynamic post-rock exploration. The commonality between the two tracks was a rawness, a vulnerability the band expressed effortlessly. Eight years later, Foxing has arrived once more, bringing with them a new, elevated sound.
Draw Down the Moon is Foxing's fourth LP, following their critically acclaimed Nearer My God, and it possesses a similar, yet distinct palette of sonic dynamism. The album is rich with tremendous grooves that plumb the depths of waves of electronic riches, memorably complex percussive arrangements, and tactful refrains and spouts of silence. Surprisingly, but perhaps fitting for those who have seen the band live, the electro MGMT-inspired "Go Down Together" and "Beacons," are aurally more playful, more exuberant. The album itself feels more confident in its state of being, but not lacking the rawness that has come to define the group's earliest efforts. Opening track "737" ends, for instance, with a cacophony of bombastic screaming, an uncompromising ending to what was a rather demure and softened track.
The title track "Draw Down the Moon" has a massive groove that topples its base of electronic and MIDI samples, folding over into a surprisingly heavy post-rock splendor. These tonal and genre changes have become as iconic for the band as frontman Conor's harmonizing and propensity for horns. But it's done with such vigor that it feels new. This same energy carries through a great course of the album, from the expansive, arena heartland rock-inspired "Where the Lightning Strikes Twice," to the expansive digital crescendo of "Bialystok." The album feels boundless at times in its scope, and acts as a thesis for the band's own reinvention.
No portion of this album is stretched beyond its measure; it's balanced, and the track runtimes are well considered. The band's penchant for theatricality is still amiss at times, and often in charming ways, adding another sense of cohesion that helps the album feel so planned and thought out, or at the very least excessively organic in its compositions. Thematically however, Foxing is still grappling with the same ideas, the same concepts of love, loneliness, the world, everything existential, and everything as heavy as it can be. Lyrically, however, it's a bit of a different story this time around.
Conor Murphy's lyrics have always occupied a specific space. One that is at times incredibly grim, but also profoundly beautiful. Here, there's an energy, a momentum to his transcribed mania that is infectious, almost inspiring. On "Beacons" he sings: "Running with you now we're a stampede, tell me/everything I know about love/ now it's thicker than my blood/I thought I couldn't move my feet but I'm running with you now we're a stampede baby." Even removed from the energy of the song, Conor's lyrics explore a certain resilience, a confidence, a hope that isn't delusional, but at least exists no matter how timid it may be. Murphy's lyrics are also more direct, even while maintaining a mythic and poetic affectation. Themes of incense, golden fleece, grimoires, swords and anvils, and rituals of yore work their way into the album as fascinating lyrical trinkets. Some would say that the simplification is for the purposes of pop affectation and utility, in reality, they're the same they always have been, just more direct.
Draw Down the Moon is a kaleidoscopic vision far from the more straightforward sound of the past. Foxing embraces an ephemera of guitars and synths that glimmer in equal measure. It's a luxurious feast at times, pausing only briefly to revel in their trademark intimacy.
---
Label: Hopeless
Year: 2021
---
Similar Albums: