Let the games begin. Year-end season is officially open, and Treble's set to unveil our favorite albums of the year very soon. But before we get there, we're taking one more opportunity to highlight the best under-the-radar releases of the summer and fall—just as we did with winter and spring. Among them are innovations in hip-hop, meditative drone, pulsing EBM/industrial, hard-charging post-punk and more. Some of these are late entries in the year, and some we've had on repeat for a while, but they're all worth a second (or first) listen.
Enjoy our roundup of 20 great albums from summer and fall of 2022 that you might have missed.
---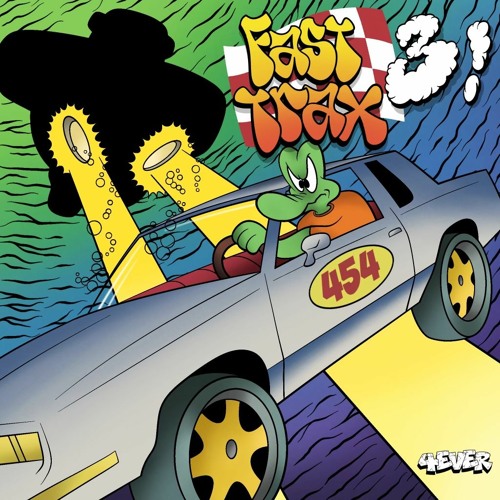 454 – Fast Trax 3
The music of 454 occurs in a candied utopia. On every song he's put out so far, the Florida hip-hop artist, born Willie Wilson, has jacked his voice up to a cartoonish pitch, rapping and singing over psychedelic infusions of digital sound. Animated by Miami bass, hyperpop, soul and R&B, he writes songs that speak to his experience—music, cars, skating, the Orlando suburbs of his childhood—and squares up to big topics with an open heart: losing family, growing up, looking back. Major artists have taken note. At 25, Wilson has already linked up with Frank Ocean and made a song with Denzel Curry.
Unlike last year's brilliant debut project 4REAL, a deliberately structured album, Fast Trax 3 is a loosies compilation from the past two years. The seams show, mixtape-style: crowded production, amorphous boundaries between songs, at least a few airhorns. But through the chaos Wilson delivers just as many highlights as on 4REAL, if not more. "Ice Age" and "Tales From the Hood" tug the heartstrings; "8Teen" is infectious; "Love Me, Hate Me" with Pig the Gemini (Wilson's sister and an electric rapper in her own right) is one of the year's best pop songs. The overall energy is gleeful, woozy and childlike. But when Wilson raps, he puts on an absolute clinic, always keeping his head above water in homespun seas of crystal synth and chipmunk soul. He sounds like a hip-hop star. – Casey Burke
Listen: Spotify
---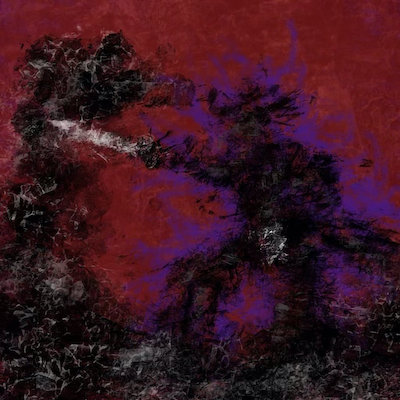 AKAI SOLO – Spirit Roaming
The penultimate song on Spirit Roaming, "Iron Galaxy", nods to underground hip-hop icons Cannibal Ox, at least in name. But the Brooklyn emcee's lyrical style doesn't follow that of Vast Aire and Vordul Mega, eschewing hard corners and harsh, punctuated stops in favor of a more fluidly woven, impressionistic stream of images and feelings that recalls Gil Scott-Heron as often as it does Earl Sweatshirt. Released during a banner year for the always outstanding label, Spirit Roaming finds AKAI SOLO making his Backwoodz debut with a set that feels as warmly human in its imagery as it does futuristic in sound—thanks in part to a great cast of producers that includes Messiah Musik, Wifigawd and Preservation. Spirit Roaming is a stellar entry in AKAI SOLO's catalog thus far, solidifying his status as a singular presence in underground rap. – Jeff Terich
Listen/Buy: Bandcamp
---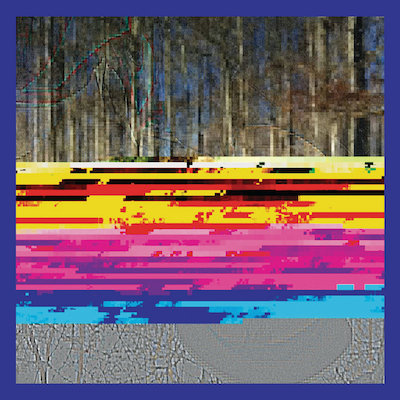 Daniel Bachman – Almanac Behind
Virginia artist Daniel Bachman's music has swung from the gentle, pastoral acoustic tradition of American primitivism to more abstract drone pieces, layered with field recordings and glitchy effects. His second release of 2022, Almanac Behind, leans heavily toward the latter, though there's a peaceful tranquility about it, even amid sounds of collapse and decay. Informed in part by his own existential crisis about what it means to be an artist as climate disaster threatens to consume us all, Almanac Behind is at once a walk in nature's beauty and a graceful series of failing machines—with occasional banjo or guitar. Almanac Behind is something like watching a storm from your front porch: a little unnerving, but strikingly beautiful and oddly comforting when you're able to appreciate it from the right viewpoint. – Jeff Terich
Listen/Buy: Bandcamp
---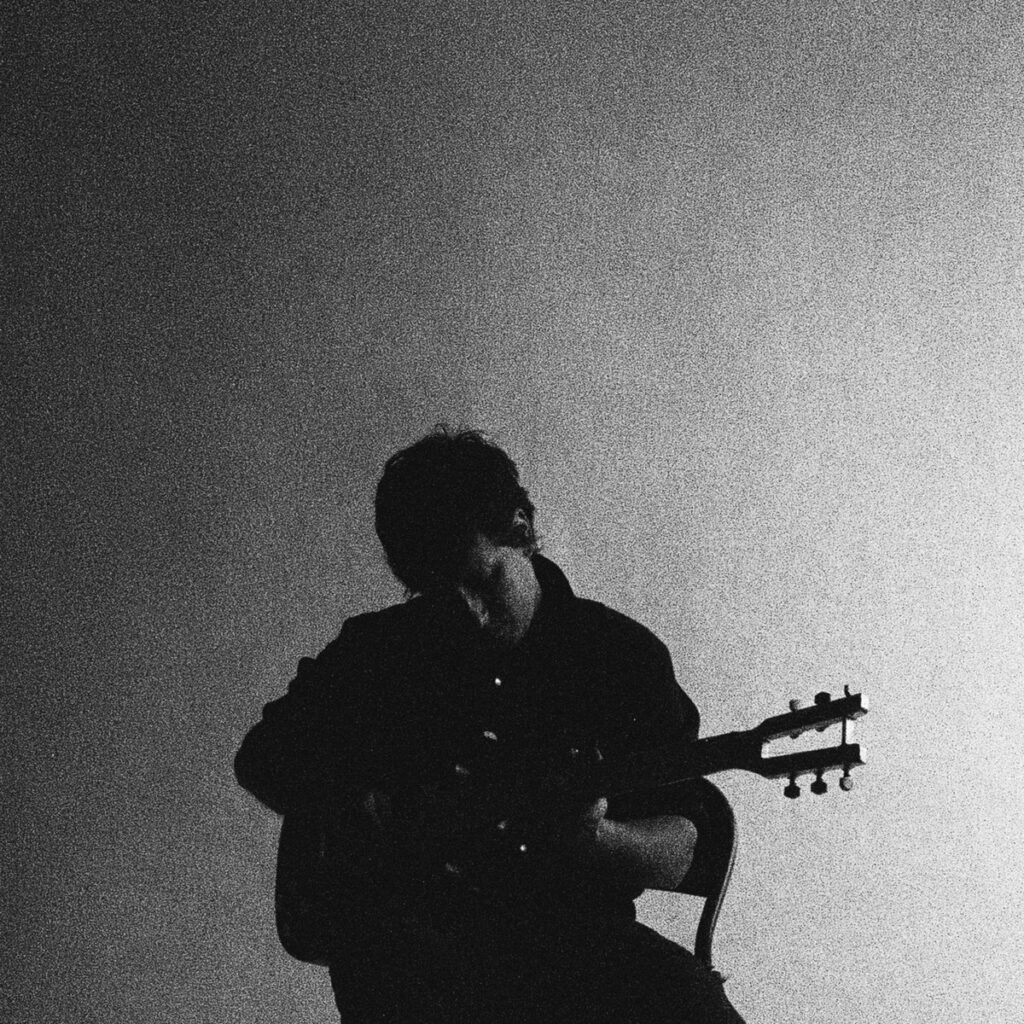 Mat Ball – Amplified Guitar
Between two albums last year, another one due in February, and lots of touring in between, Big|Brave have seemingly been busy nonstop for a solid couple of years. But somewhere in between the recordings with his band, guitarist Mathieu Ball delivered a solo album of instrumental drone music that feels every bit as heavy and massive as that of his band. More agitated and unsettled than a band like Sunn O))), Ball's solo pieces weave heavy low-end against feedback in recitals that sometimes feel like wrestling matches. At times this is incredibly violent music for how solitary it is, but it's just as often beautiful in its abrasion, as on the dusty, cinematic twang of "To Catch Light II." In fact, I'm convinced Ball could deliver a stunning solo guitar film score in a similar fashion to Neil Young's soundtrack for Jim Jarmusch's Dead Man. What's here, however, is more than evocative enough on its own. – Jeff Terich
Listen/Buy: Bandcamp
---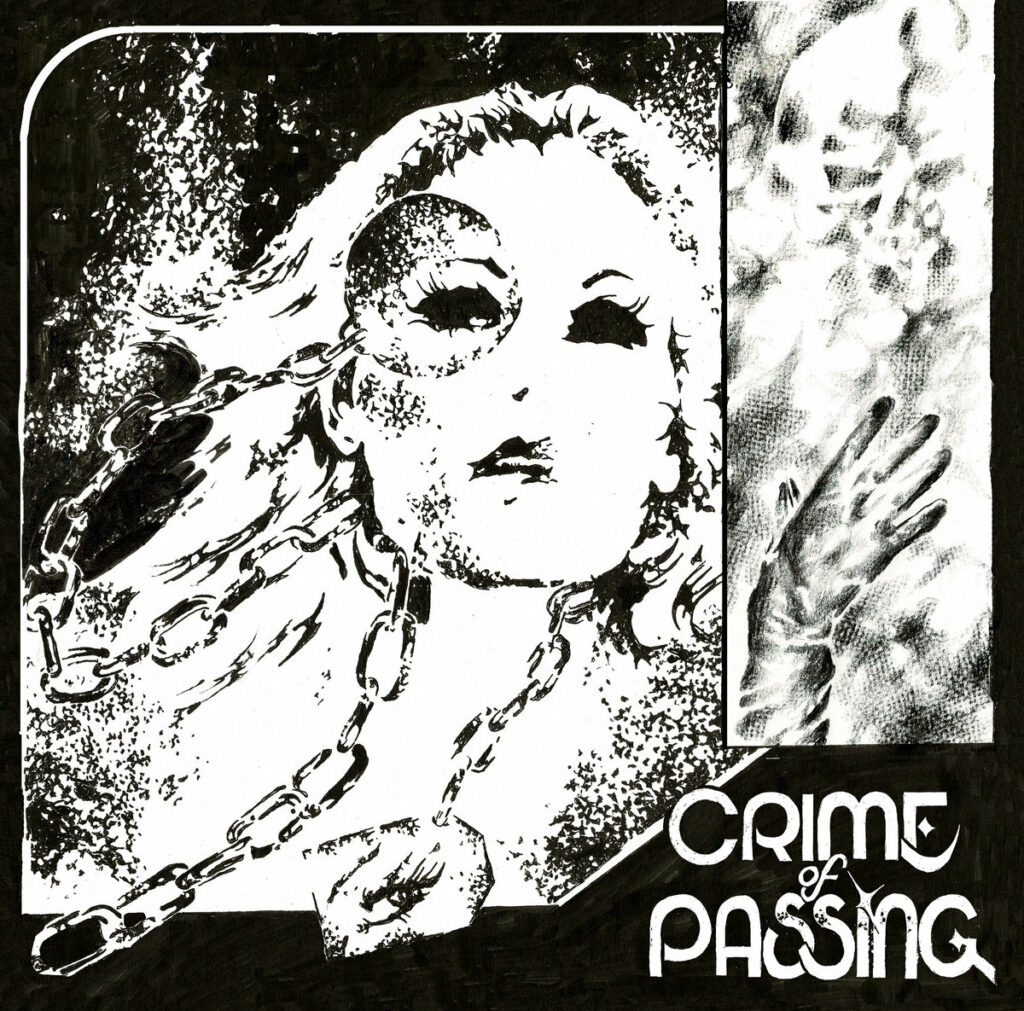 Crime of Passing – Crime of Passing
It's a marvelous thing how the basic mechanics of post-punk in its late-'70s/early-'80s boom—taut basslines in harmonic contrast to gloomy guitar riffs, rhythms like brutalist architecture—still sound as enchanting more than four decades later. It's more than the aesthetics, though, but what you do with them, and for Cincinnati's Crime of Passing, that typically means bashing away like the 2-inch tape is only minutes from spinning itself off the reel. The group's debut channels the spectral air of vintage coldwave ("Vision Talk"), the gothic grime of deathrock ("Tender Fixation") and gristly, throbbing proto-industrial ("Hunting Knife") on their short but dynamic debut, nodding to the past without repeating it, making a Factory- and Frontier-inspired smorgasbord that offers its own distinct flavor. – Jeff Terich
Listen/Buy: Bandcamp
---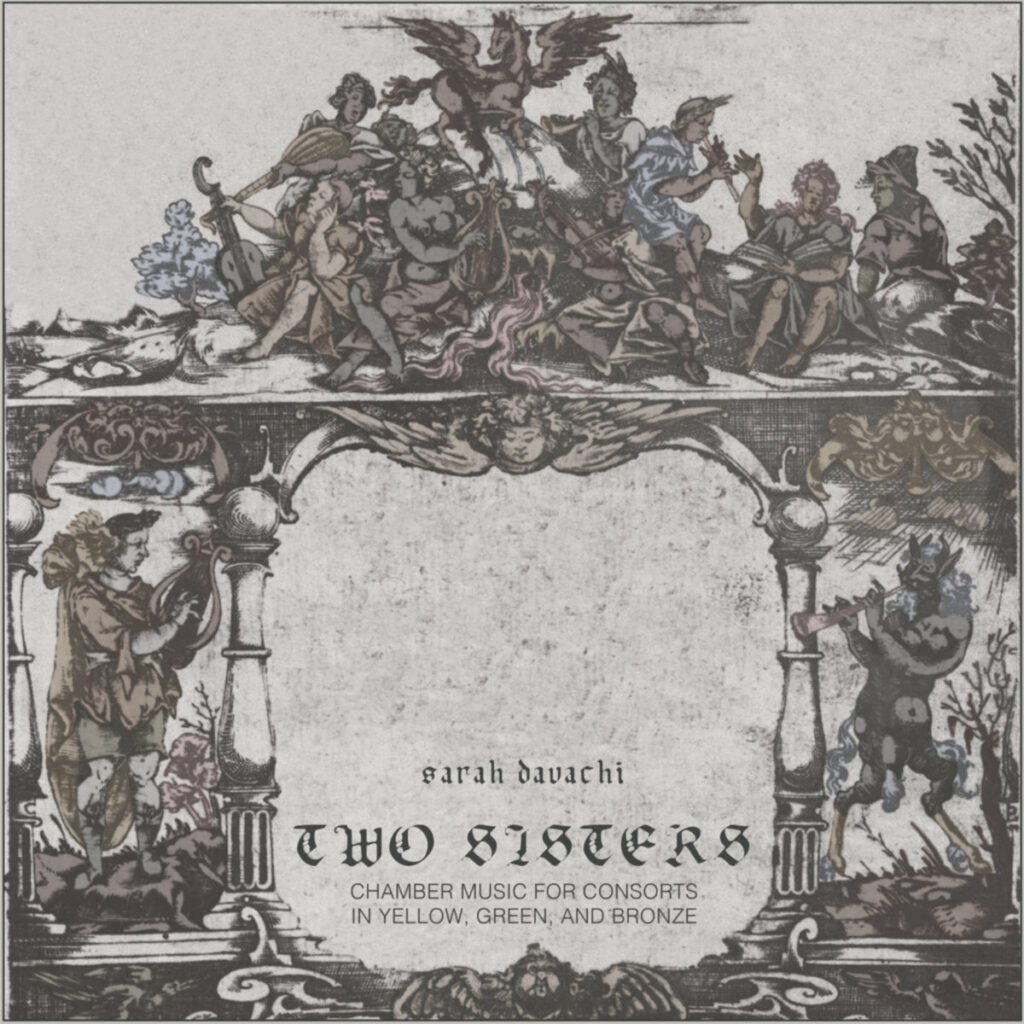 Sarah Davachi – Two Sisters
Composer, performer, and organologist student Sarah Davachi has spent her career experimenting with tone, texture, intonation, and electroacoustic production while subverting the sonic dialogue between the instruments of present and past. The musician's minimal, longform compositions reward patience and complete surrender, and her masterful fusion of antique organs and modern synthesizers only blurs timelines into a most permeating listening experience. Davachi's synthesis of baroque and meditative drone music reaches a pinnacle on Two Sisters. For her latest, she recruits an ensemble of musicians, engineers, and producers for engulfing arrangements, though manages to maintain harmony without sacrificing a singular contemplative vision. Two Sisters is a swathing record, the sound of immersive totality. Davachi creates an atmosphere oscillating between unsettling and remarkably tranquil, the closest recording equivalent to a sensory deprivation tank you'll hear this year. – Patrick Pilch
Listen/Buy: Bandcamp | Merchbar (vinyl)
---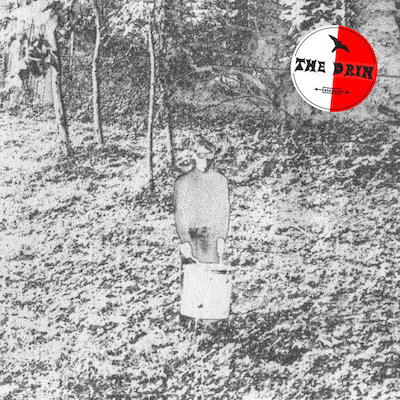 The Drin – Down River in the Distance
Dylan McCartney, member of both The Serfs and Crime of Passing (see above), opened the year with one excellent collection of eclectic, lo-fi post-punk, and rounds out the year with another. Where Engines Sing for the Pale Moon offered a view of the full spectrum of sounds at his disposal—eerie coldwave, grimy proto-industrial, dub-heavy post-punk—Down River in the Distance feels more texturally abstract. Factory Records sets up camp at Black Ark studios in "Images of Living," disintegrating tape captures a grimy glam-sleaze strut in the title track, and driving punk rock is fed through a swirling vortex in "Bash the Psychic." Every track here is yet another fantastic permutation of a dirty Midwestern post-punk sound that continues to reveal oxide- and resin-caked gold. – Jeff Terich
Listen/Buy: Bandcamp
---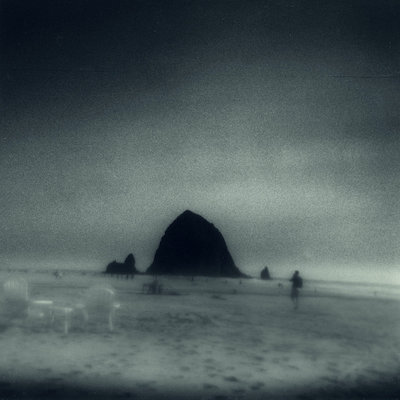 Drowse – Wane Into It
Kyle Bates has been making music as Drowse for around a decade, and in that time it's become clear that the name he chose for the project is a slight misnomer. This music isn't sleepy so much as still, lingering on moments and feelings in order to let them resonate a little bit deeper. Wane Into It is his strongest release to date, a gauzy swirl of gentle acoustic slowcore, Jesu-like glacier shoegaze, and on standout moments like the gloriously dense "(Ashes Over the Pacific Northwest)", even a kind of dreamy and surrealist darkwave. Wane Into It threads together moments of awe and wonder amid hazy darkness, glimpses of beauty wrapped in a captivating ambiguity. It invites us to lean in closer and take in the broader picture beneath the fog. – Jeff Terich
Listen/Buy: Bandcamp | Merchbar (vinyl)
---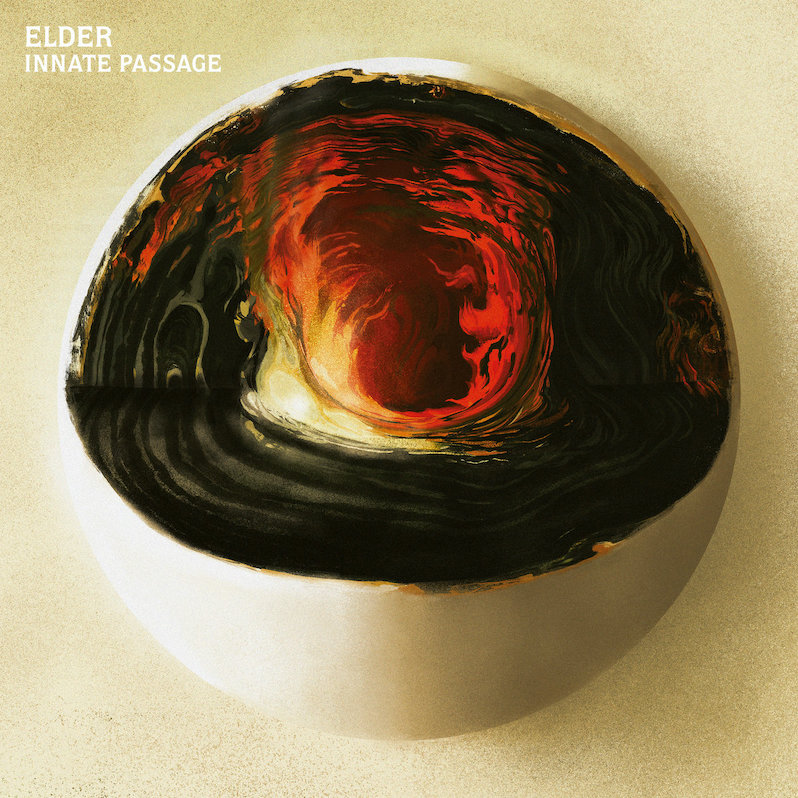 Elder – Innate Passage
A new Elder album always feels like a big deal—at least in our camp—though arriving at the tail end of 2022 gave the group's latest, Innate Passage, a slight challenge in breaking through the Black Friday din. Yet the band's epic, progressive stoner rock remains a stunning and singular sound, propelled by big riffs and wrapped in the gauze of hypnotic synthesizers. With polyrhythmic layers on "Endless Return," hazy psychedelia on "Coalescence" and soaring into their heaviest crunch in years on the colossal "Merged In Dreams – Ne Plus Ultra," the group has slightly leaned away from the atmospheric dirges of Omens as their instinct to rock comes back with a vengeance. With Innate Passage, Elder once again provides air guitar fodder to send you into the cosmos. – Jeff Terich
Listen/Buy: Bandcamp
---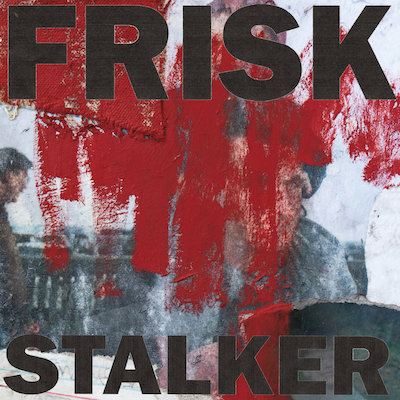 Frisk – Stalker
Stalker, the debut album by UK outfit Frisk, offers everything you'd possibly want from a hardcore album. It also delivers pretty much everything you'd want from a noise rock album as well. Every moment of its 24-minute runtime is spring-loaded with spikes and coated in sandpaper, a gauntlet of anger, menace and filth that's at once thrilling and harrowing in equal measure. Vocalist Harry Rogers barks through each steel wool ripper like he's coughing up blood, while Jack Kennedy's guitars are weaponized with shrapnel and steel. Press play and hit the ground running—it's one of the best endurance tests ever to hit your earbuds. – Jeff Terich
Listen/Buy: Bandcamp
---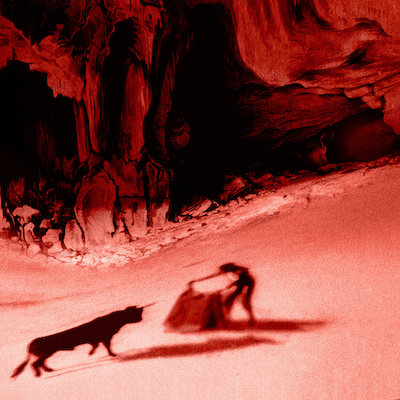 Ganser – Nothing You Do Matters
At just three songs, Ganser's Nothing You Do Matters is a much briefer return following 2020's outstanding Just Look At That Sky, but it finds the band's sinewy post-punk grooves sharpened into icepick points. The dual A-side of "People Watching" and "What Me Worry?" is divided up by their two vocalists, Nadia Garofalo and Alicia Gaines, respectively, offering a different kind of tension—the former taut to the point of snapping while the latter is more of an uneasy low simmer. Add in Liars' remix of "People Watching," and the finished product is one of the year's most vital EPs. – Jeff Terich
Listen/Buy: Bandcamp
---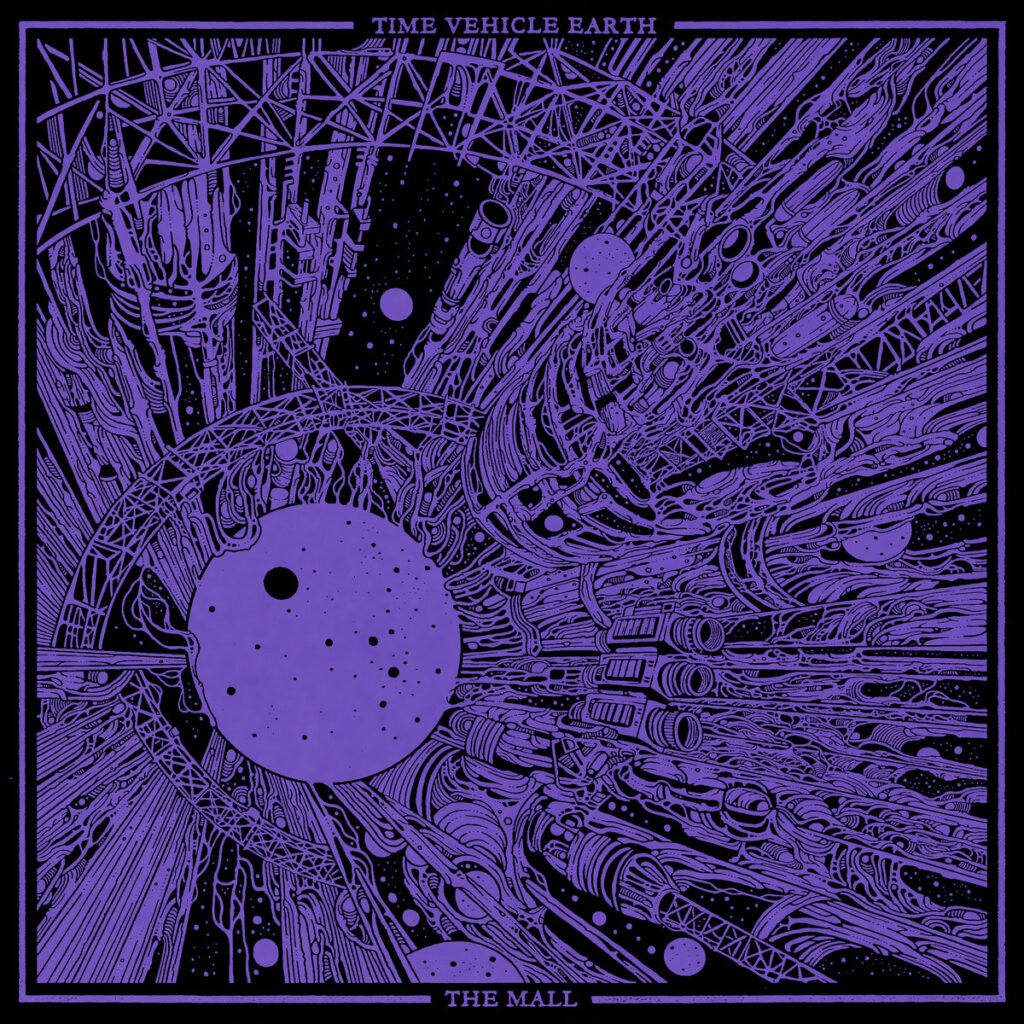 The Mall – Time Vehicle Earth
A fan review on Bandcamp described The Mall's second album Time Vehicle Earth as "the best thing I ever heard in my entire life." At this point in time I have no easy frame of reference as to where this sits in my own personal canon, but I can tell you that it's pretty spectacular. A booming, throbbing slab of dancefloor industrial/EBM that fuses the aggressive edge of prime Nitzer Ebb with chart-friendly synth-pop and underground dance music, Time Vehicle Earth inspires extreme reactions because it's music that steers clear of any soft-bellied middle. It's all bright flash and hard surfaces, with the occasional glare of microtonal synths—underwhelming isn't in their vocabulary. – Jeff Terich
Listen/Buy: Bandcamp
---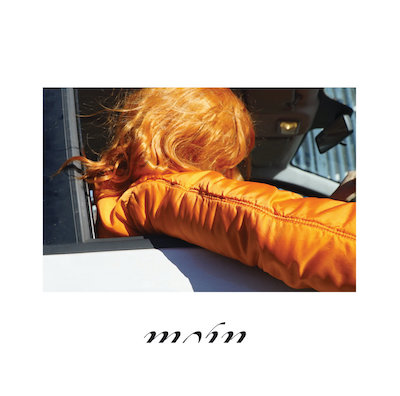 Moin – Paste
Raime offshoot Moin fuse post hardcore muscle around a sample-heavy backbone. The band build an experimental edge into a foundation of wiry guitar work and heavy percussion, channeling Dischord-era greats like Fugazi and Unwound with a kraut-like meter and atmosphere. Moin's followup to last year's Moot! only further proves the group's ability to break the mold in oft oversaturated genres. Paste features stark instrumentation and mood-matching samples from spoken word poets, skewed and pitch-shifted in subversion of post-punk's recent spoken word fad, exhibiting the trio's ability to break away from cliche. Percussionist Valentina Magaletti and Raime's Joe Andrews and Tom Halstead sharpen Paste after the improvised Moot!, maximizing the rhythmic interaction between samples and instrumentation on tracks like "Yep Yep" and "Hung Up." With varying and thoughtful compositional choices, Moin's latest pushes the group only further into singularity. – Patrick Pilch
Listen/Buy: Bandcamp
---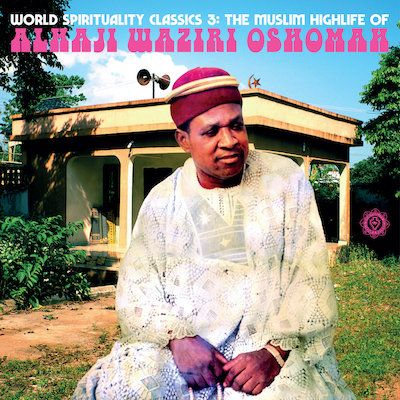 Alhaji Waziri Oshomah – World Spirituality Classics 3: The Muslim Highlife of Alhaji Waziri Oshomah
Luaka Bop's World Spirituality Classics series has come through with another indispensable release. This selection showcases Alhaji Waziri Oshomah's iconic blend of dance and Muslim teachings, making for a series of vibrant highlife sermons. While it's certainly a long way away from being physically present for the performance, dancing with a crowd of people at one of Alhaji Waziri Oshomah's sermons, it's nearly impossible not to get into a groove while listening to this record. The way in which this inviting, energetic record combines its wide-ranging influences is truly special. – Tyler Dunston
Listen/Buy: Bandcamp | Merchbar (vinyl)
---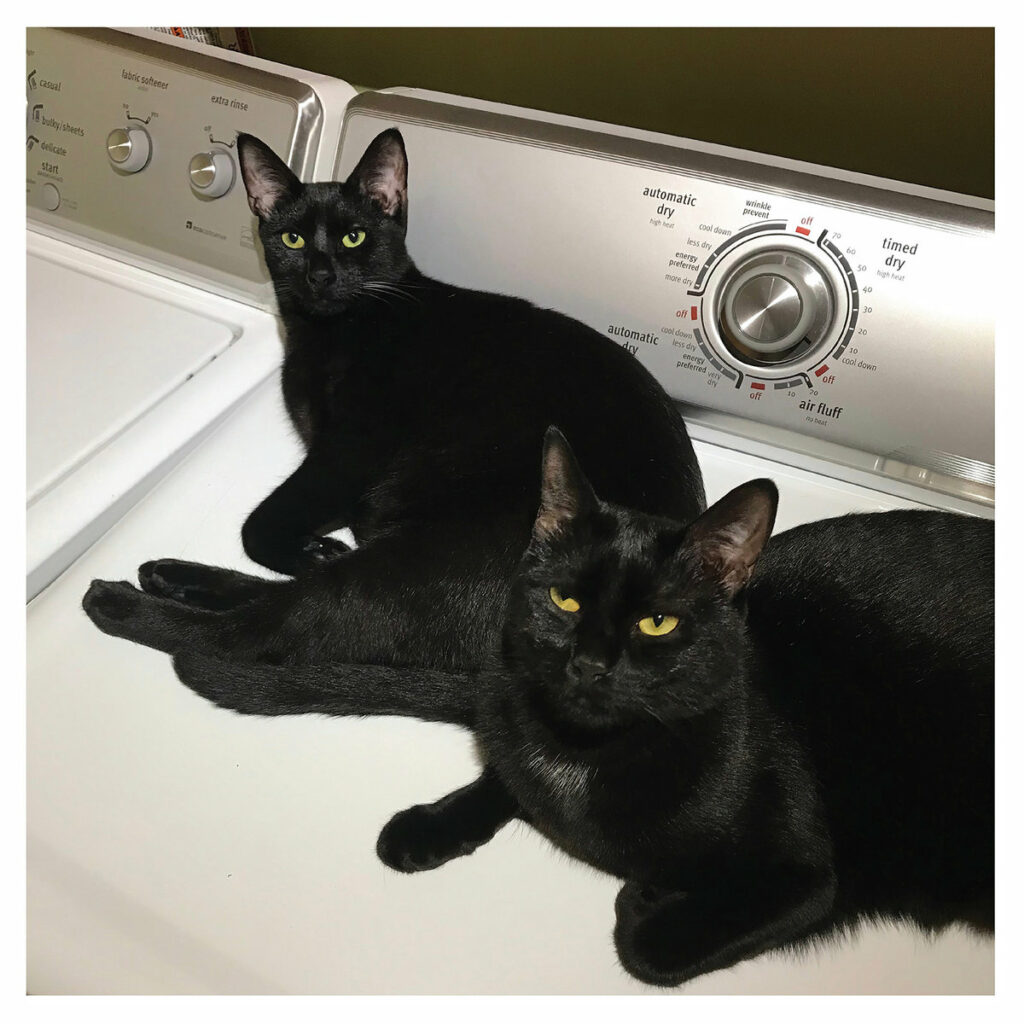 Sam Prekop and John McEntire – Sons Of
Sam Prekop and John McEntire have a long history of working together in the jazz-influenced indie pop group The Sea and Cake, but the two Chicago musicians' latest project falls far outside the expectations of that project or, for that matter, Prekop's solo work. Sons Of, instead, finds the two artists collaborating on lengthy, side-long pieces of ambient techno that variously nod to early Aphex Twin and The Field. Sons Of isn't an album that aims for dancefloor intensity but the pulse here is stronger and more physical than you might expect—both artists have dabbled in progressive electronic and glitch material before, but this is the first time either have dialed in BPMs that feel like they live outside the laptop. The friendship and chemistry between these two musicians remains palpable even when they change their M.O., the joy and warmth of these pieces radiating through their modular synth arpeggios and mesmerizing pulses. – Jeff Terich
Listen/Buy: Bandcamp
---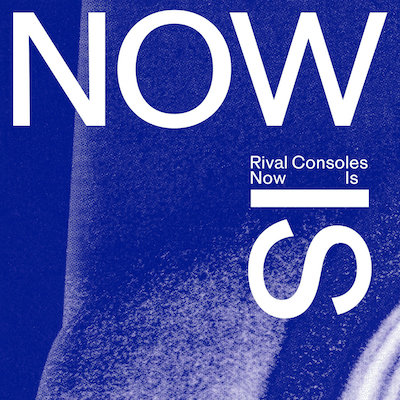 Rival Consoles – Now Is
London producer Ryan Lee West had his music appear in an unusual forum when it scored the novel performance of supermodel Bella Hadid having a dress literally sprayed onto her body in a runway show. Yet given that his music feels sleekly futuristic in itself, the pairing seems only natural in hindsight. His seventh album Now Is pulses without leaning too heavy on kickdrum, his arpeggiating synthesizers rhythmically looping and shifting into a harmonious landscape of dark horizons pocked with neon lights. Razor-sharp slices of bass cut through the IDM twinkle of "World Turns," while "Eventually" unfolds into an epic scope that feels cinematic and panoramic, a frontier that exists beyond the modular rack, the club, or even the runway. – Jeff Terich
Listen/Buy: Bandcamp | Merchbar (vinyl)
---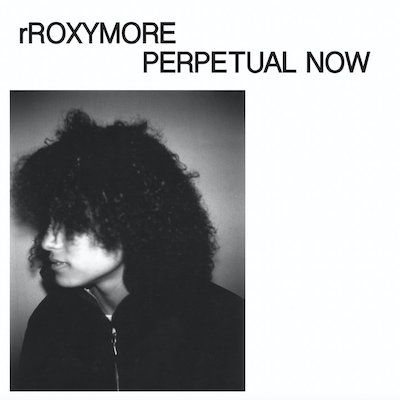 rRoxymore – Perpetual Now
French-born, Berlin-based Hermione Frank's follow-up to her mystically wobbly debut Face to Phase strips techno and IDM back to its barest elements. Across four lengthy tracks, the expert knob twiddler thrives on pure atmosphere, crafting worlds from the mere suggestion of a hook. These tracks ooze and crawl and creep and whisper, bangers with lunar gravity and enveloping clouds of dust. It's what I imagine ambient music growing limbs and becoming sentient might sound like. – Jeff Terich
Listen/Buy: Bandcamp | Merchbar (vinyl)
---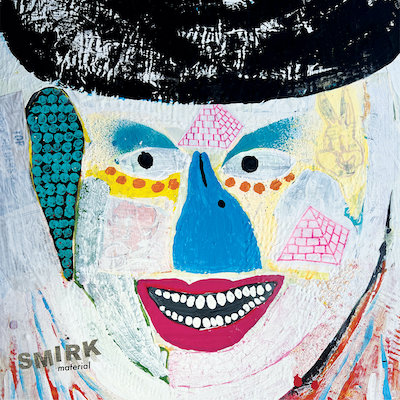 Smirk – Material
Nick Vicario's been releasing music for a couple years now as Smirk, tapping into the minimalist art-punk scratch of Wire's Pink Flag and the more recent crop of jittery Aussie punk through a jangly California lens. Where last year's LP became an underground favorite, its follow-up Material is an even stronger representation of that caffeinated lo-fi approach, unhinging limbs through eerie new wave anthems like "Heathen Means" and scuffing up dream pop textures on the shimmering "Souvenir." The songs have grown even stronger even when the sound remains delightfully underpolished, capturing an old-school aesthetic while offering something that feels entirely new. – Jeff Terich
Listen/Buy: Bandcamp
---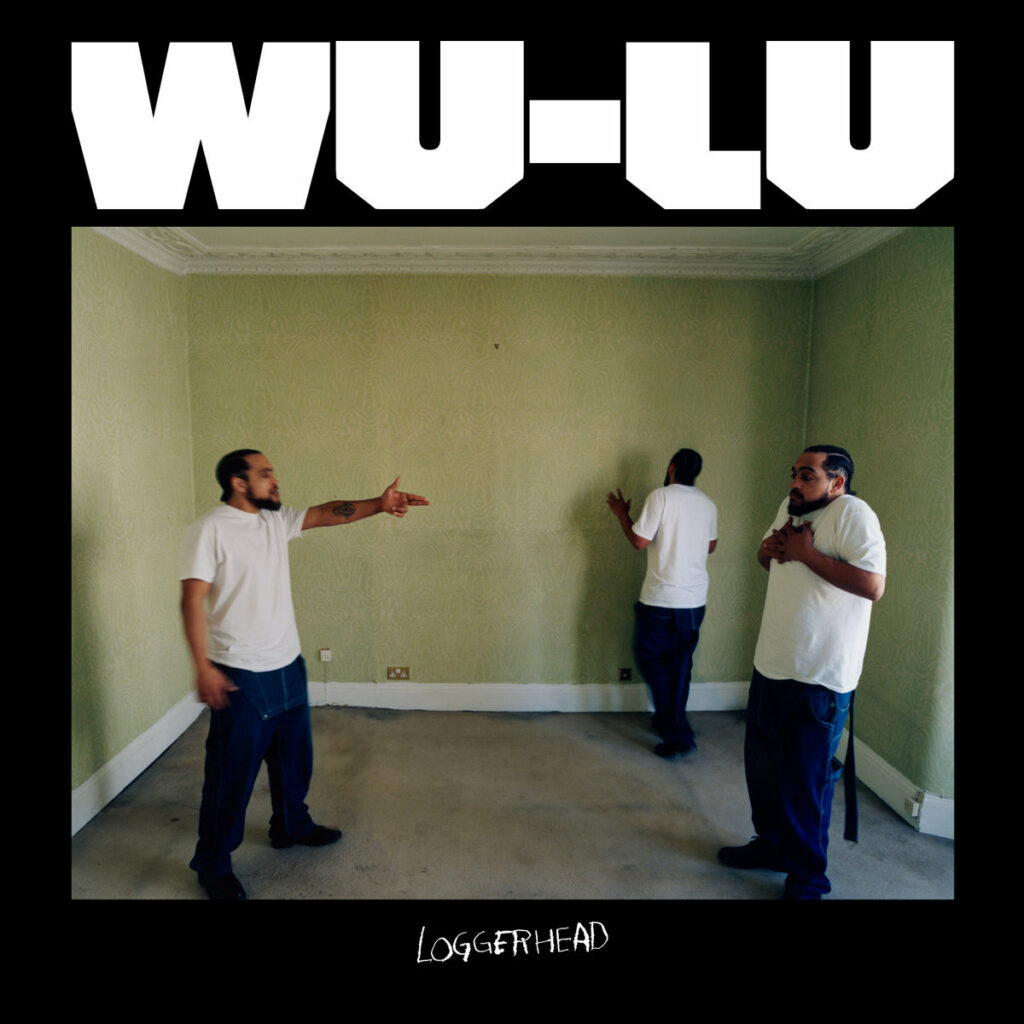 Wu-Lu – Loggerhead
London artist Wu-Lu's music is often classified as hip-hop, and while that's not wrong exactly, it doesn't come close to capturing the myriad styles and directions he takes on throughout the duration of his sophomore album Loggerhead. He spins up Tricky-style trip-hop beats overlain with lush strings on "Take Stage," hyperactive breakbeats and ambient synths on "Facts," and a distorted bass thump reminiscent of recent Nine Inch Nails on the psychedelic fuckery of "Road Trip." Loggerhead is more about the blurred corridors than easily defined boundaries, a thrilling set of songs that go hard in every conceivable direction. – Jeff Terich
Listen/Buy: Bandcamp | Turntable Lab (vinyl)
---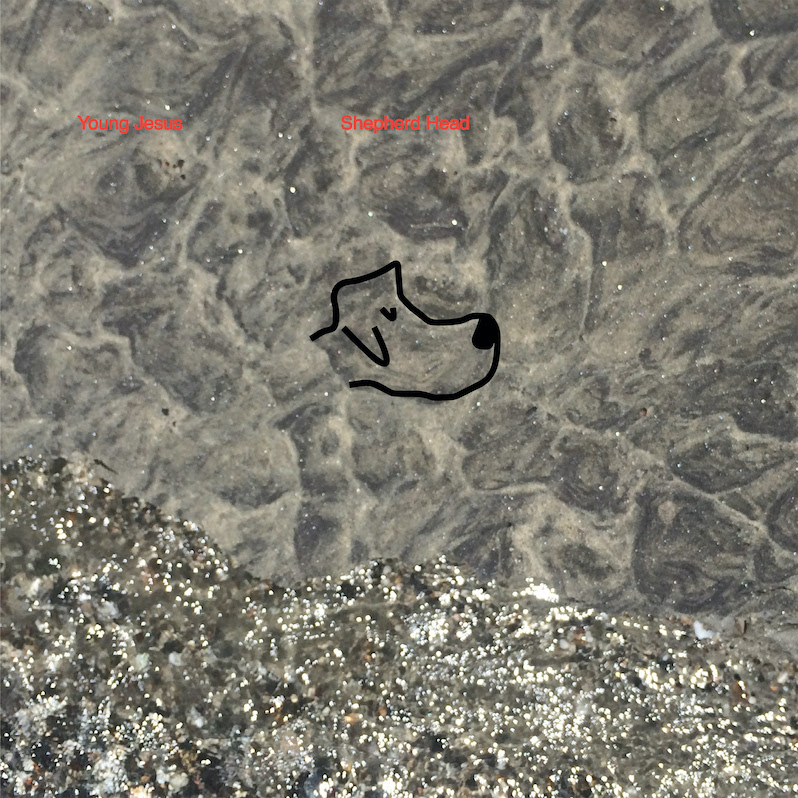 Young Jesus – Shepherd Head
In 2020, Young Jesus introduced a new, utopian landscape of exploratory sound on Welcome to Conceptual Beach, and since then singer and songwriter Jon Rossiter hasn't left. A concise communiqué from their newfound metaphysical paradise at just under a half hour, Young Jesus' Shepherd Head feels at once more grounded and more ephemeral. Its airy art-pop dirges find the band growing more weightlessly ambient while "Gold Line Awe" and "Johno" present a whole-hearted embrace of the urgent pulse of house music. But it's on the title track, a kind of maximalist fusion of the early psychedelia of Caribou, lo-fi Elephant 6 orch-pop and Automatic for the People-era R.E.M., where the joy within Young Jesus' playful abstraction is most warmly radiant. – Jeff Terich
Listen/Buy: Bandcamp | Merchbar (vinyl)
---
Support our Site—Subscribe to Our Patreon: Become one of our monthly patrons and help support an independent media resource while gaining access to exclusive content, shirts, playlists, mixtapes and more.