10 Great Albums You Might Have Missed from Spring 2022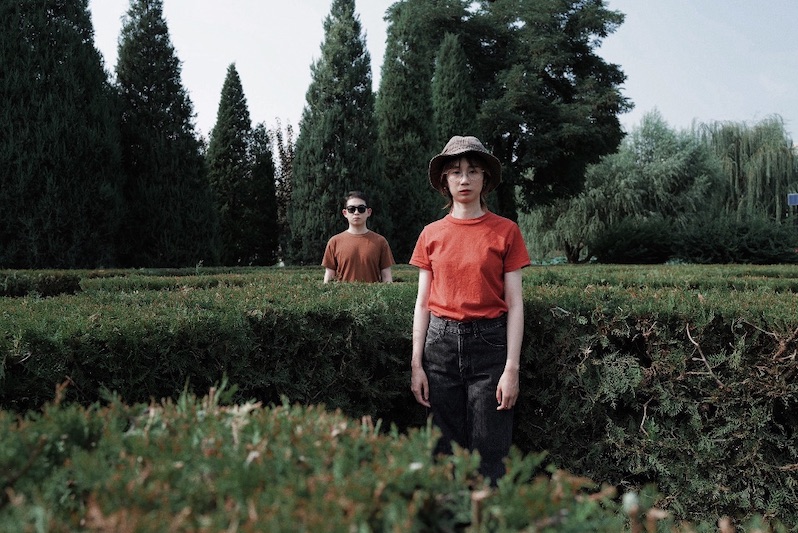 At the end of the year, Treble always runs a list of excellent albums that flew under the radar—albums you maybe didn't get a chance to hear, and maybe we nearly missed them as well. But this year we've decided to do it quarterly, since there's seemingly more and more amazing records that slip outside of the hype cycle. We began with our winter albums list, and now we're offering a list of 10 great spring albums you might have missed, to keep the underground celebration going.
For the purposes of these lists, we're mostly focusing on records we haven't covered in depth, though that doesn't mean we didn't also cover albums that could use a bit of a signal boost. So if you're looking to expand this list, make sure to also check out new albums by Revelators Sound System, Merzbow & Lawrence English, Editrix, Gospel, Joe Rainey, Diatom Deli, Tess Roby, Sessa, and Daniel Villarreal.
Update: This article originally quoted incorrect lyrics from Ada Rook's "im cis." We have made a correction to reflect the actual lyrics in the song.
---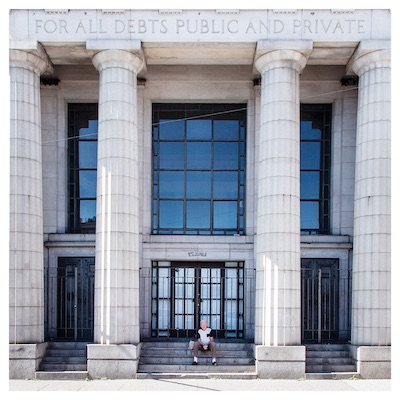 Defcee & BoatHouse – For All Debts Public and Private
Chicago rapper Defcee has released a string of strong underground rap records in recent history, beginning a streak with 2019's Lacuna and continuing with 2021's Backwoodz-released standout Trapdoor, a collaboration with producer Messiah Muzik. For All Debts Public and Private, his third straight essential release in a row, is a team-up with producer BoatHouse that blends the personal with the abstract, addressing everything from his own struggles with alcohol to homages to his own hip-hop heroes, backed by some of the most stunningly immersive productions on a rap record this year. Defcee's in good company, joined by the likes of Armand Hammer, Kipp Stone and SolarFive, but it's the darkly vivid world that Defcee and BoatHouse craft on their own that makes For All Debts one of hip-hop's bright spots in 2022. – Jeff Terich
Listen: Bandcamp
---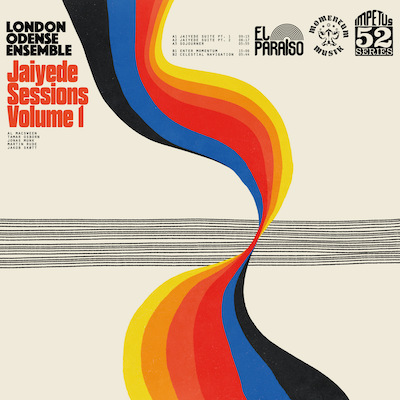 London Odense Ensemble – Jaiyede Sessions Vol. 1
The collaborative project between seasoned jazz players and members of psychedelic rock group Causa Sui (who founded psych-fusion label El Paraiso), London Odense Ensemble is jazz fusion viewed through the lens of psychedelic rock. That might very well scan as "prog," and if so, well, that's not too far off. But by and large, the debut album by this group of cosmic instrumentalists thrives on psychic groove and otherworldly transcendence. Guitars, bass, drums, keyboards, saxophone, flute and effects aplenty swirl into far-off dimensions, offering an extended break from the bonds of reality for a good hour or so, each layer criss-crossing, intersecting and pushing against each other in a mesmerizingly spaced-out harmony. – Jeff Terich
Listen: Spotify
---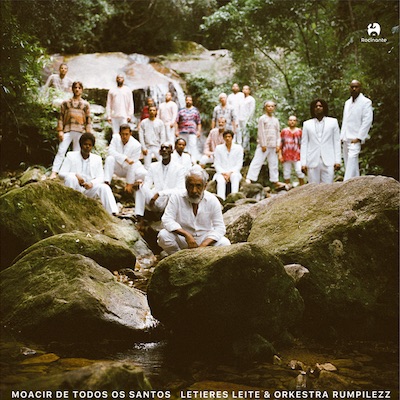 Letieres Leite & Orkestra Rumpilezz – Moacir de todos os santos
Composer, bandleader, saxophonist and flautist Letieres Leite is a pillar of Brazilian jazz, if one whose name might not be as familiar this far north of the equator. He's collaborated with the likes of Gilberto Gil, Caetano Veloso and Maria Bethânia, and with his Orkestra Rumpilezz, creates maximalist big band jazz steeped in Afro-Caribbean rhythms and the soul of Brazilian music past and present. The group's third album, Moacir de todos os santos, is lively and electric (even though it's primarily acoustic), brassy and full of rich melodies and an unpredictable urgency alike. In terms of the sheer size of the ensemble, these songs feel immense and cinematic, but it's in the subtle details of the arrangements, the way everything layers together in a rich harmonic strata, that Moacir reveals itself as one of the year's most awe-inspiring jazz recordings. – Jeff Terich
Listen: Spotify
---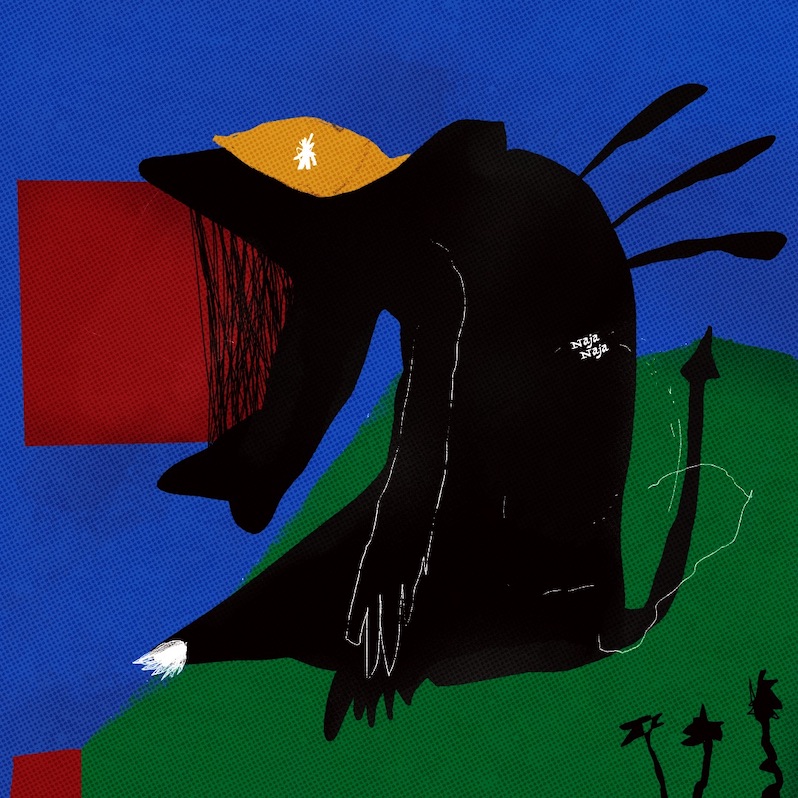 Naja Naja – EP
Beijing's Naja Naja play music that's easy enough to identify as post-punk, but it's cut from a different cloth than many of the American or English bands borrowing liberally from the old standbys. The band's debut EP pulses with a kind of sleek and minimal synth pulse, part Suicide and part Young Marble Giants, with a bit of the underground coldwave and minimal synth acts of the '80s echoing through their cool, if animated bangers. They're at turns playful ("Dong Dong") and steeped in gothic gloom ("Running Dog"), but never predictable, turning the rhythmic sexiness of post-punk at its best into a platform for vibrant art-punk expression. No cliches here whatsoever. – Jeff Terich
Listen: Bandcamp
---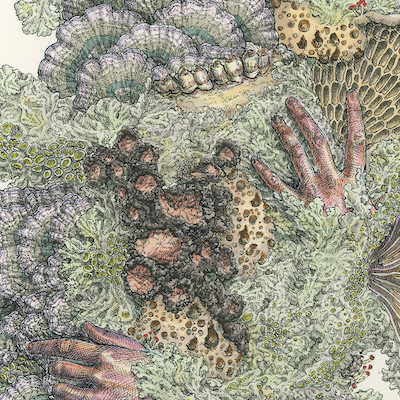 Pyrithe – Monuments to Impermanence
A progressive streak runs through Monuments to Impermanence, the second album by Pittsburgh metal outfit Pyrithe. Though the group ostensibly deals in sludge metal, it's hammered into peculiar shapes and filtered through curious perspectives, less a straightforward slog through thick, distorted agony than something less definable and more fascinatingly unpredictable. They're more Sumac than Isis, riffs never guiding toward the climax you see coming, instead falling through trapdoors and springing over rhythmic hurdles. As easy as it might be for a lesser band to let the weirder moments take over, they're part of a fascinating whole here, every twist and turn leading to a stunning resolution. – Jeff Terich
Listen: Bandcamp
---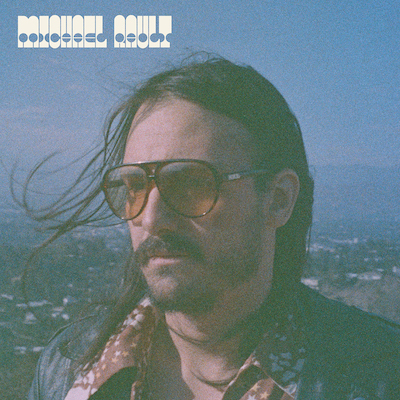 Michael Rault – Michael Rault
Canadian singer/songwriter Michael Rault is far from a newcomer, slowly but steadily building up a catalog of infectious power pop that, on his latest self-titled release, has taken a turn for a more luxurious kind of retro charm. At once psychedelic and warmly immediate, Rault's latest nods to Rundgren and McCartney in their '70s prime, with sumptuous arrangements of velvet and polyester. It's a work of analog warmth wrapped in Moog, harpsichord and spacey echo effects, at turns funky and freewheeling, nodding to an era more than any particular artist pastiche, paradoxically feeling all the more fresh and fun as a result. The point of no return is track three, "Neither Love or Money." If that arrangement, rich in clavinet and horns, doesn't win you over, maybe feeling good just isn't your thing. – Jeff Terich
Listen: Bandcamp
---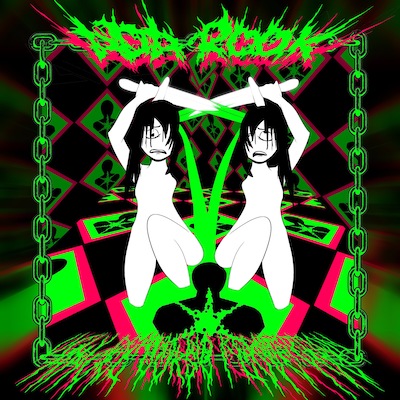 Ada Rook – Ugly Death No Redemption Angel Curse I Love You
As one half of the recently but unofficially reformed hyperpop duo Black Dresses, Ada Rook makes mean hooks and meaner dance beats. Her latest solo project is sonically simpler than her collaborative work, but no less ambitious. Elements of industrial, trap, and metal blend together into her singular streamlined vision. This is EDM for people having a bad time, but it's also a post-gender apocalypse concept album. Though the bulk of the album functions as a transcendent extended metaphor, Rook rips it open at the start with a powerfully direct lament that sets the tone: "I say none of my songs were about being trans/I wish that none of my songs were about a fucked up past." – Forrest James
Listen: Bandcamp
---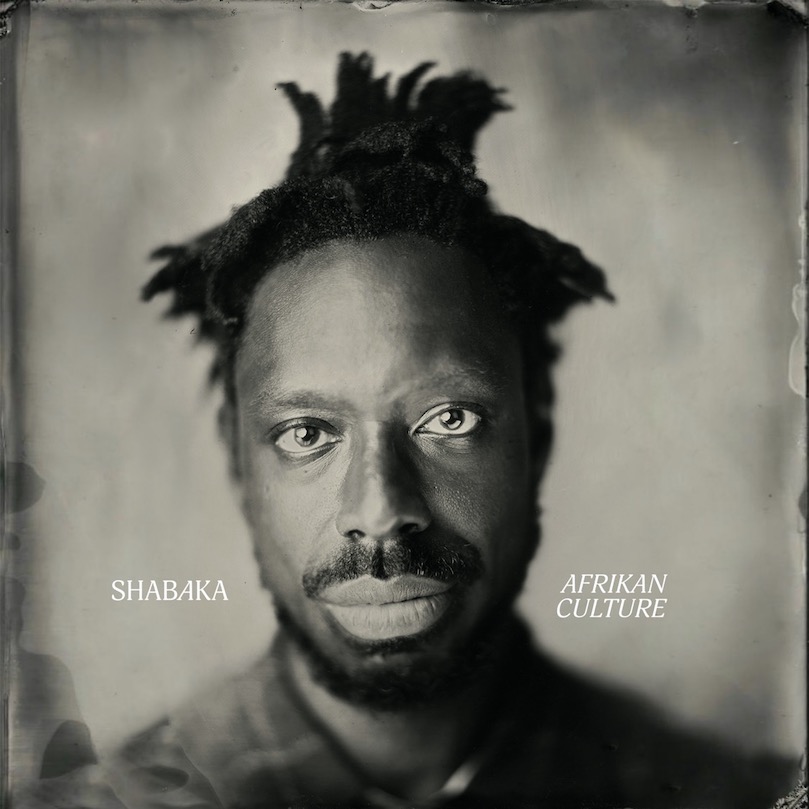 Shabaka – Afrikan Culture
Shabaka Hutchings has one of the most diverse outputs of any artist in the UK jazz scene. Whether it's his bustling work with the sadly-disbanded Sons of Kemet, his electronic excursions with The Comet is Coming, or the spiritual jazz of Shabaka and the Ancestors, Hutchings is continually exploring new directions. Here is another surprising venture into a more meditative, peaceful sound. The work, with its emphasis on texture and atmosphere, is a must-listen for fans of the recent ambient-jazz releases by Pharoah Sanders and Nala Sinephro. Once again, Hutchings—aided by the organic, airy tones of the Japanese Shakuhachi—has crafted some wonderful, thoughtful music. – Noah Sparkes
Listen: Spotify
---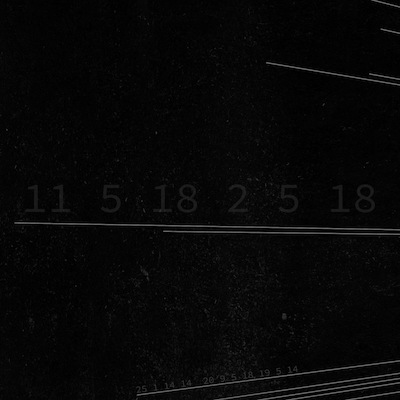 Yann Tiersen – 11 5 18 2 5 18
This French composer whose music is best known for being featured in the film Amélie expands on an opportunity given to him to experiment at a German electronic music festival. Having collaborated with pop and rap artists before, 11 5 18 2 5 18 isn't Tiersen's first step away from modern classical but it's certainly his biggest. He stirs a hearty stew of elements from ambient, gothic soul, '90s-style intelligent techno, and trends in chill and other current -waves. It's a move from piano-driven neotraditionalism to smart synth pop that feels crisp, refreshing, and surprisingly effortless. – Adam Blyweiss
Listen: Bandcamp
---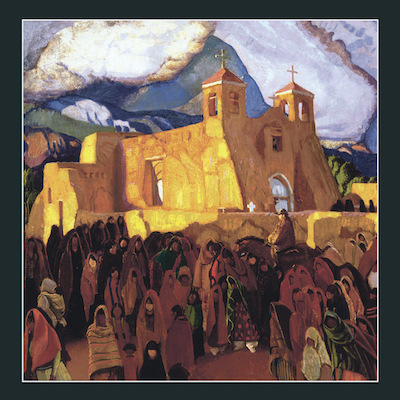 Vital Spirit – Still As the Night, Cold As the Wind
The American West is rife with darkness, visions of violence and cruelty as depicted in Deadwood and the novels of Cormac McCarthy, so it's only natural that it's served as a backdrop for more than a few metal records over the years. That it's such a complementary pairing works in Vital Spirit's favor. The Vancouver group's latest is a Mayhem-meets-Morricone epic that lends a cinematic scope to their intense eruptions of blastbeats and demonic hiss. Though there are moments here of more straightforward rawness, it's in the lush instrumentals, western twang and the epic scope of tracks like "The Long Walk" where Vital Spirit deliver their greatest offerings, in turn creating a vivid and tense western score all their own. – Jeff Terich
Listen: Bandcamp
---
Support our Site—Subscribe to Our Patreon: Become one of our monthly patrons and help support an independent media resource while gaining access to exclusive content, shirts, playlists, mixtapes and more.