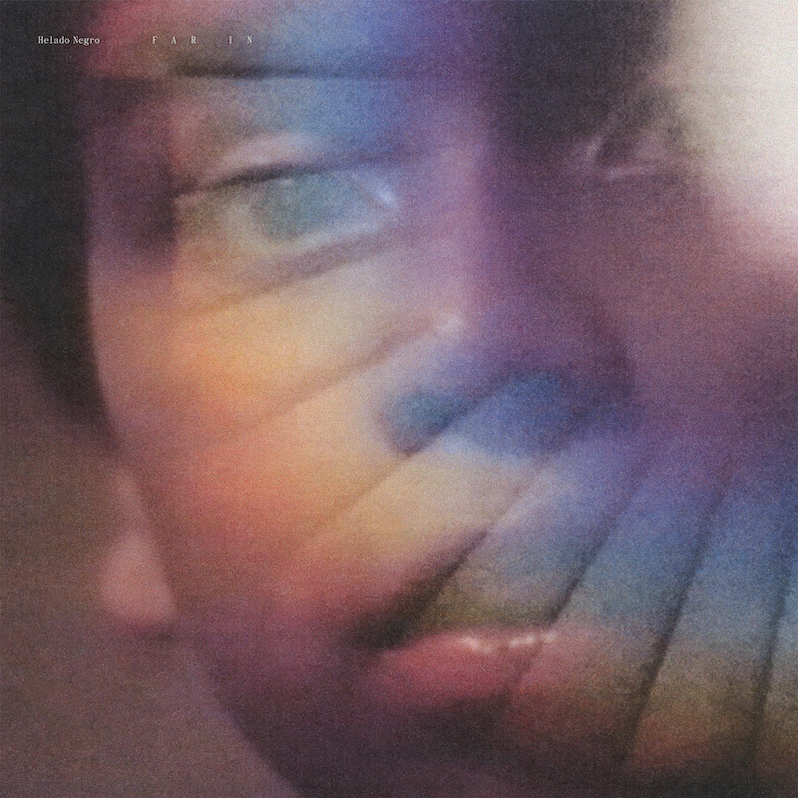 On February 26, 2020, Brooklyn-via-Florida artist Roberto Carlos Lange—better known as Helado Negro—brought his plural composite of sound, acoustic and electronic music, to a sold-out show at the Great American Music Hall in San Francisco. As he serenaded the mostly young, queer, brown and Latinx throng of committed fans in attendance, they hung onto every microscopic action he took. This included the utmost hand movements through his fully mushroomed afro, with the smoky blue light outlining his frame.
So when he announced, "we're gonna play the record we put out last year" it was embraced by a ground swelling of cheering devotees just waiting for the romantic vibes of "Please Wonʻt Please." Which generated varying couples toasting drinks with one another, privately kissing their partners admiringly on the cheek, and Lange turning the sold-out crowd into one giant chill-out room, for lovers. I randomly asked a waitress how her night was going for the show nobody could get a ticket to, "The crowd is OK. Very nice people. Ainʻt nobody drinking. But they are really nice."
Far In, his new double album and debut record for 4AD Records is named after a saying from Laraaji, a philosophical new age artist that Lange admires. "Escape is never out there, you have to go inward" is the sentiment Far In metaphysically supports. Unlike his previous, more mellow-sounding album, This Is How You Smile, Far In uses sweeping rhythmic expanses, coupled with pop arrangements intermingled with ambient funk angles to give the ethereal sensation this time around. In the span of two records, Lange went from being the atmospheric zen verbalizer to this ready, steady rhythm rider and whisperer giving his croon new wings to cast its spell upon his followers. Just a lilt, floating-light voice over this languid deepness—certain arrangements call for bass bin attention-that returns something formidable to the soul. In the past, Lange has worked with the impactful DJ and producer Guillermo Scott Herren, aka Prefuse 73. But nothing this grand, this majestic, so fully formed came of those sessions. This change, well-structured and sturdy built with an athletic emphasis on the drums and bass, performing as a combatant alongside Roberto's composed voice, works wondrously.
There is just no way around it. "Gemini and Leo" is the best we're gonna get in a pop song, that is not really a pop song per se, this year. Period. A heartfelt dedication to his partner, artist Kristi Sword, and a testament to finding the entire universe, a complete solar system of possibilities in your soul mate, is a dart, slapper, banger, earworm, bop—whatever jargon or expression is used to describe that song. The one steady opening itself up to you with each listen. Packed from tip to tail with good, clean energy bounce (dude got me talking hippy now), subdued melodies casually murmured by Lange, pastel synth baths presented to us by Opal Hoyt, and the coolest, most elegant laid back basslines from Jenn Wasner, gives off straight Sly and Robbie vibes for days. This upbeat love song, sans all the sappiness, is indeed some Arthur Russell-type pop manifestation with hazy afternoon dancefloor swaying aspirations.
How did this happen? In March 2020 after returning from tour, Lange and his partner artist Kristi Sword, the "loyal freaks" of "Outside the Outside," another dancefloor pop mixture we'll speak of later, set off for Marfa, Texas just before the pandemic hit. They intended to stay for a two-week residency working on their collaborative project, "Kite Symphony" and decided to stay put through the summer.
Lange has continually reworked, tweaked, and distilled his folky synth-pop alternative sound over the past decade. In a recent NPR interview, he confessed "I'm really bad with genre tags." With lyrics in Spanish, English, sometimes both, his Ecuadorian lineage embeds itself throughout this wind-catcher pastiche of acoustic meets electronic pronouncements. "There Must Be A Song Like You" slows the tempo to a heartbeat pace, so Lange can directly speak to it, while "Aureole" performs with a consummate barrage of sonic squiggles and moonbeams falling from on high, wrapped around a mellow 4/4 chunk of boom that makes disco-not disco magic slowly rise and gently roll into the diffusive sunrise. Lange does what he says he will do and "celebrates the ghosts," embracing pleasure and freedom to follow the metaphysical further; the glow appears without words, as "Brown Fluorescence" in a slight arrangement using layered, ethereal, vocal loops.
But it's in the previous selection, "Outside The Outside" where that ghost commemoration gets infused with avant-garde meteorological sound breaks, deemphasizing certain stretches in sound, flying on a bottom of chords. Lange whisper coos, like "loyal freaks" do, on those building 808s and handclaps. Far In completes the journey, without compromise.
---
Label: 4AD
Year: 2021
---
Similar Albums:
John-Paul Shiver
John-Paul Shiver has been contributing to Treble since 2018. His work as an experienced music journalist and pop culture commentator has appeared in The Wire, 48 Hills, Resident Advisor, SF Weekly, Bandcamp Daily, PulpLab, AFROPUNK and Drowned In Sound.