Hold On To Your Genre: Tropicália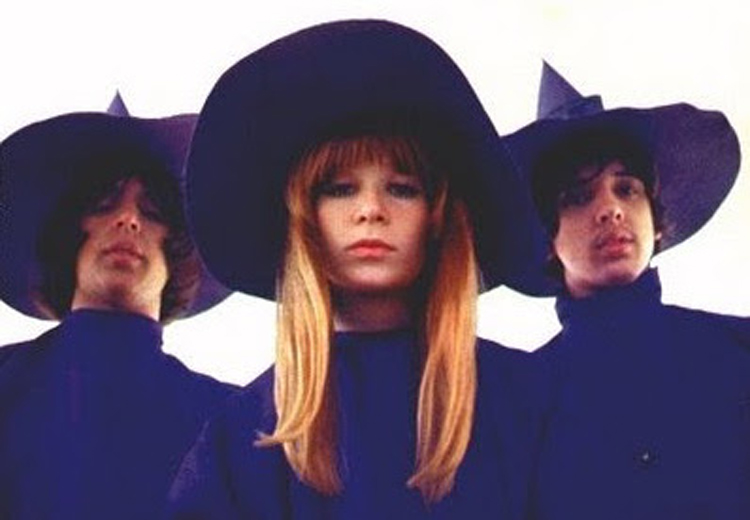 To a certain degree, everyone who jumps into the field of music journalism does so because of a passionate hunger for hearing something new and exciting. When it comes to finding that something new and exciting, the deeper one digs into new sounds and unheard styles, the more apparent it becomes just how many uncharted musical realms there are to discover. The beauty of following this path of discovery is that, inevitably, embracing one style will provide an entry point to another. Hip-hop may turn one on to grime, drum `n' bass to dubstep, funk to afrobeat, and so on. The chain, though finite, at times seems boundless.
Diving headfirst into a new genre, however, can be an intimidating task. Without exposure from a friend or acquaintance leaves us to take on much of the task on our own. Where does one start? Who are the best artists? Who are the hacks? And, most importantly, will this path of discovery be of any value to me? If you learn, absorb, or most importantly, enjoy anything in the process, then that musical journey most certainly has value.
With "Hold On To Your Genre," Treble introduces a new series in which its writers take on a genre, head-first, in the hopes of unearthing to readers some ground previously uncovered, and for the writer himself, something much deeper than what is readily apparent on the surface. As we sample each style's numerous delicacies, we hope our readers, in turn, will likewise take something interesting away from the process. There's always a new genre or style to discover, and sometimes it takes an all-nighter to hear everything it has to offer.
Tropicália
From the 1960s onward, seemingly every cultural hub around the world has given rise to its own unique take on psychedelic rock. The UK had the Beatles and Pink Floyd. The United States had The Doors, Hendrix and Love. Can, Amon Düül and Ash Ra Tempel put their own spin on psychedelia in Germany. And Japan's Flower Travellin' Band offered an even heavier variant in the early '70s. Fuzz pedals and plenty of hashish even found their way into some obscure African and East Asian imports during the '70s, though many of these records weren't actually discovered outside of their home countries until much later due to limited distribution channels.
Yet in Brazil in the late '60s, a cultural movement emerged that paralleled the hippie and protest movements in the United States, but filtered through a uniquely Brazilian lens. Tropicália, or "Tropicalism," arose in the aftermath of Revolver and Sgt. Pepper's Lonely Hearts Club Band, but with a cultural sensibility that could have only been born in Brazil. Its key players — Caetano Veloso, Gilberto Gil, Os Mutantes — had a lot in common with the dominant psych-rock artists of the time, primarily a heavy surrealist aesthetic and lots and lots of wild fuzz guitar. But Brazilian forms of music like samba and bossa nova also played a major part in its formation. Key to the central tenets of Tropicália was the Manifesto Antropófago, written by poet Oswaldo de Andrade, which argues that Brazil's greatest strength is its cannibalism of other cultures. And as such, while Tropicália wouldn't be mistaken for anything but a uniquely Brazilian sound, it nonetheless pulls various bits and pieces from American, British and French culture to produce a sound unlike anything else at the time, and frankly unlike much since.
Authorities in Brazil in the 1960s saw Tropicália as a dangerous art form, however. The first major Tropicália release, a compilation of various artist contributions called Tropicália: ou Panis et Circenses written primarily by Veloso and Gil, offered an introduction to the radical artistic ideas this group of artists were stirring up, as well as their political ideals, which didn't sit well with the government. After all, the album largely criticized the government and the Coup d'etat of 1964, which ended democratic rule in the country for 20 years. And in 1969, Caetano Veloso and Gilberto Gil each spent a few months in prison before ultimately being temporarily exiled by the military dictatorship, despite no actual crime having been committed by either artist. The two songwriters spent the next few years in London, where they would continue to write and record music, and, ironically, much later Gil would have a prominent political career in Brazil in which he served as Minister of Culture.
Hearing Tropicália for the first time is an unforgettable experience. Though undoubtedly there's an exotic, carefree feeling to many of the albums that were released during its brief few years of prominence, there's also a disorienting and bizarre feeling about them as well. For how dangerous it supposedly seemed, up here north of the equator (and 44 years later), it seems far more fun than threatening. Tropicália represents one of the most interesting chapters in rock music, albeit a short one; why don't we explore it through six of its most interesting releases.

Caetano Veloso – Caetano Veloso (Tropicalia)
(1968; Philips)
One of the most celebrated Brazilian artists of all time, as well as one of the most widely recognized musicians in the world, Caetano Veloso has often been considered the country's own analog to Bob Dylan, both for his extensive catalog and his observational, often political songwriting. In 1968, however, his musical career was really just beginning, so it's a wonder that his first self-titled album, often called "Tropicália" to differentiate it from his second and third self-titled albums, is a true psychedelic masterpiece. Influenced in equal parts by João Gilberto and British and American acid rock, Veloso's debut is a wild ride, yet a quite pretty one at that. Leadoff track "Tropicália" is as stunning as the genre gets — celebratory, energetic, powerful and seemingly enormous, thanks in large part to some effective blasts of brass. Veloso chills out a little bit immediately thereafter with the dramatic and beautiful "Clarice," though soon enough the pace picks back up with the string-laden standout "Paisagem Util," and the dizzying brass- and flute-driven trip out "Clara." While Veloso certainly wasn't the most outlandish of the bunch, he had a command of his material that makes it timeless and undeniable.

Os Mutantes – Os Mutantes
(1968; Polydor)

I would hope that anyone reading this would already at least recognize the names of both Caetano Veloso and Os Mutantes, the latter being a trio comprising brothers Arnaldo and Sérgio Baptista, and Rita Lee. And for as important as artists like Caetano Veloso or Gilberto Gil are, I tend to think that Os Mutantes are probably the best place to start for someone attempting to sample the myriad pleasures of Tropicália. Os Mutantes, armed with some homemade fuzz pedals and a wildly experimental sensibility, are at once the most exciting and completely off-the-wall of the genre's key players. Certainly, Tom Zé would later prove to be more reliably avant garde, but Os Mutantes' weirdness came out in a playful and accessible way. And the fact that the group combined the psychedelic majesty of The Beatles, Love or Jimi Hendrix with traditional Brazilian sounds, French pop and other, unnamable elements came out in ways that made them positively peerless for a long time. Their self-titled album is an unqualified masterpiece. In one sense, it's an album that could only have come out in the 1960s, and at the same time, seems so far ahead of its time that it's almost unfathomable it was released 44 years ago. The flood of beautiful and bizarre sounds, on first listen, can be a bit overwhelming. The band pretty much attempt anything and everything, and ultimately succeed at all of it out of sheer irreverence, genius or some kind of accidental inspiration. I'm inclined to think it's some combination of the three, but regardless, it's all awesome. Their cover of Jorge Ben's "A Minha Menina" is an absolute classic, bursting with descending fuzz guitar riffs and samba rhythms, their take on French standard "Le Premier Bonheur Du Jour" is eerily gorgeous, and the Carnaval by-way-of Liverpool psych-soul standout "Trem Fantasma" is just too exuberant not to win the listener over.

Tom Zé – Tom Zé
(1968; Artistas Unidos)

If Caetano Veloso was Brazil's Bob Dylan, Tom Zé was more like the country's own version of Captain Beefheart or Frank Zappa. In the '60s, Zé launched his career on a parallel path to other Tropicália artists, but later on grew more avant garde and provocative (and for that matter more obscure, until David Byrne picked up a copy of Estudando a Samba and began releasing his records). Zé's debut album, while not as arty and weird as some of the material he would release later on, nonetheless separates him from many of his contemporaries due to its innovative arrangements and novel songwriting. For starters, every track is written by Zé, whereas records by his contemporaries would frequently feature tracks written by Veloso or Gilberto Gil. And while more traditional sounds are certainly apparent here, they're often treated with a more progressive approach, psychelized and even given some dramatic shifts of tempo as in "Gloria." Particularly odd and fantastic is "Parque Industrial," a dizzying blend of horns, guitars, organ and a general kitchen sink approach that makes for an overwhelming psych-pop suite that spans just over three minutes. Zé certainly did much stranger experiments later on with tape loops and musique concrete exercises, but this is a fine introduction to his wonderful brand of weird.

Gal Costa – Gal Costa
(1969; Philips)

Gal Costa's voice is among the most malleable instruments in Tropicália, going from a soothing coo in one moment to a strangely unsettling growl the next. By and large, however, her vocals are a truly gorgeous treat, which mark one of the biggest divergences between her music and that of her peers. That said, her 1969 self-titled album is definitely odd, largely comprising songs written by Caetano Veloso, Gilberto Gil and Jorge Ben, twisted into new and innovative shapes. Her take on Veloso's "Lost In the Paradise," for instance, sounds more like a Lalo Schifrin action film score than a Brazilian folk-pop tune. "Se Vocé Pensa," written by Erasmo Carlos, is a fuzzed-out funk rocker much more raucous than the tracks that lead up to it. And her cover of Veloso's "Baby" is easily one of the prettiest, most perfectly performed songs in the Tropicália oeuvre. Costa's self-titled second album is a highly recommended release in any genre.

Os Brazões – Os Brazões
(1969; RGE Discos)
Finding music by Os Brazões (which translates to "The Crests") is surprisingly easy — their debut album, an obscure but cult favorite among Tropicália devotees, is in print and available at Amazon and iTunes, among other places. That said, most of the biographical information about the group is printed online in Portuguese, so I'll give a brief summary. Os Brazões began their career as a backing band to some of the bigger names in the genre, most notably Gal Costa and Tom Zé. Yet the group proved themselves as equally talented songwriters and arrangers on their self-titled debut, an album comparable to Os Mutantes in its mixture of psychedelic rock and samba, yet not quite as bizarre. Much of the album rides a laid-back groove and head-nodding rhythms that combine the funky with the off-kilter, and while there aren't as many moments of oddball experimentation as on albums by some of their peers, it's a solid set through and through. Still, there are a handful of places in which the band freaks out just a little more than usual. Album closer "Feitico" is all funky basslines and squealing fuzz guitar, and "Modulo Lunar" brings the listener on a super cool trip to the moon, with sci-fi keyboards and heavy doses of delay guiding their acid-laced spaceship. Yet where the band really excels is just at crafting some fantastically arranged pop music, like the Stax-meets-Sao Paolo fuzz-funk of "Espiral," or the acid-rock swing of "Tao Longe de Mim."

Os Novos Baianos – Acabou Chorare
(1972; Som Livre)
Formed in the late '60s, but active well beyond the end of the brief period during which Tropicália flourished, Os Novos Baianos shared many sonic similarities with the likes of Os Mutantes and Caetano Veloso, but displaying both an even more concrete connection to the bossa nova of João Gilberto and showcasing more progressive rock tendencies. I once read them described as Led Zeppelin playing samba, and that's not too far off the mark really. Listening to a song like "Tinindo, Trincando," that's a pretty easy conclusion to reach. As serene and jazzy as Os Novos Baianos were capable of sounding, they rocked pretty damn hard too. Acabou Chorare, considered the band's masterpiece based on the fact that it's pretty much outstanding, has its share of songs that went on to become widely known hits in Brazil, from the title track to "Brasil Pandeiro" (originally written by Assis Valente for Carmen Miranda), and "Preta, Pretinha," presented in two different versions, each one stellar.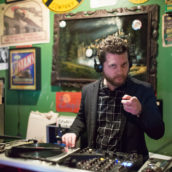 Jeff Terich
Jeff Terich is the founder and editor of Treble. He's been writing about music for 20 years and has been published at American Songwriter, Bandcamp Daily, Reverb, Spin, Stereogum, uDiscoverMusic, VinylMePlease and some others that he's forgetting right now. He's still not tired of it.