Holy Fawn : Dimensional Bleed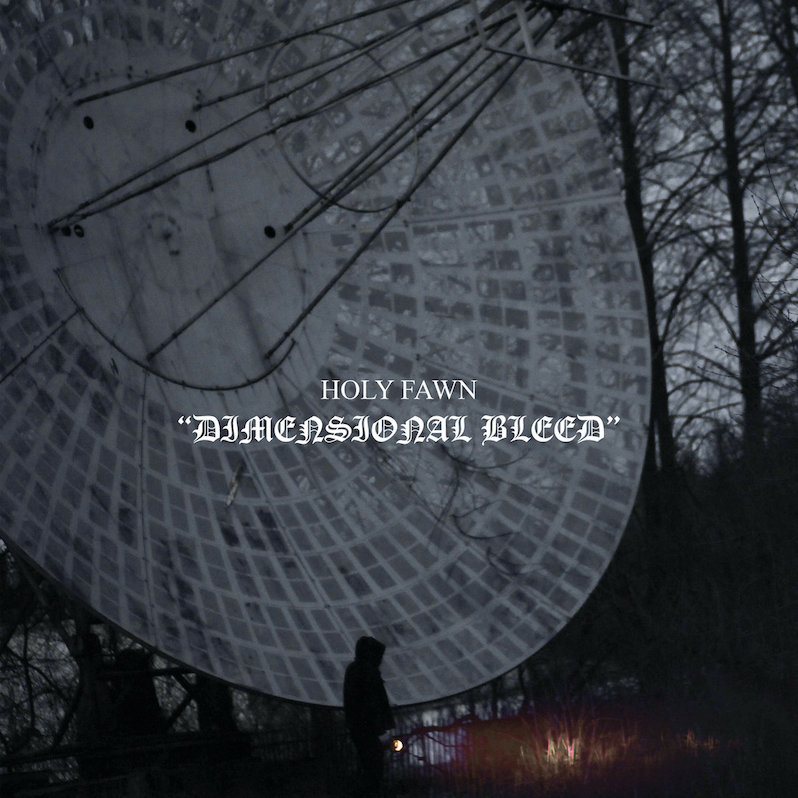 Fluidity is Holy Fawn's game. Dimensional Bleed, the second full-length from the Arizona quartet, discreetly slips between an array of dreamy electronica, widescreen post-rock and full-bodied black metal textures. It never settles, separating itself into endless new mutations like cells dividing. A better comparison for the album's approach is that of its title. This is music whose permutations bleed into one another, infinite possibilities that seem to exist simultaneously. 
Holy Fawn are riding their own explosion of possibilities right now. Their 2018 debut Death Spells was something of a sleeper hit, its tone striking a chord with a fan base raised on a more conventional strain of emo melancholy. It garnered the band support slots with the likes of Thrice and Deafheaven, before the pandemic put a pin in their ascent. Dimensional Bleed was assembled at the height of the lockdown era which, in a story familiar to so much constructed during the last two years, forced the band to record much of it remotely. 
This apparent limitation seems to have been a blessing in disguise. There's a sense of patience about Dimensional Bleed that was missing from previous Holy Fawn releases, a degree of tact and critical distance likely caused by the meticulous nature of piecing together an album under pandemic-era restrictions. Lengthy cuts like "Empty Vials" and "Sightless" work their magic methodically and deliberately, expanding and contracting before eventually turning supernova. Where the band once shot straight for the heart of the sun, here they stop to take in the stunning views first. 
Vocalist and guitarist Ryan Osterman has spoken of the recent introduction of more electronic elements into Holy Fawn's music, an astute choice that gives these songs further room to breathe and develop. "Amaranthine" is a dream pop fantasia, an eruption of color and heartfelt emotion, while "Empty Vials" moves from warm beats to spacious doom, recalling Jesu at their most intense. This is one clear influence on Dimensional Bleed's different polarities. The other is M83's brand of misty-eyed electronica, which can be found in the heavenly weight afforded to the more gentle, cosmic sections. 
Dimensional Bleed's finest moments (the Alcest-like "Death Is A Relief," the gorgeous "Amaranthine") are an often transcendent experience. The album's tesseract-like stylistic shifts possess an other-worldly air, as do the lyrics that frequently pair celestial and time-shifting imagery with dreamy declarations of deep emotion. This, along with Holy Fawn's newfound sense of patience and pathos, makes Dimensional Bleed a thrillingly unique excursion across the cosmos.
---
Label: Wax Bodega
Year: 2022
---
Similar Albums: