Tomb Mold, Andy Stott to play Hospital Fest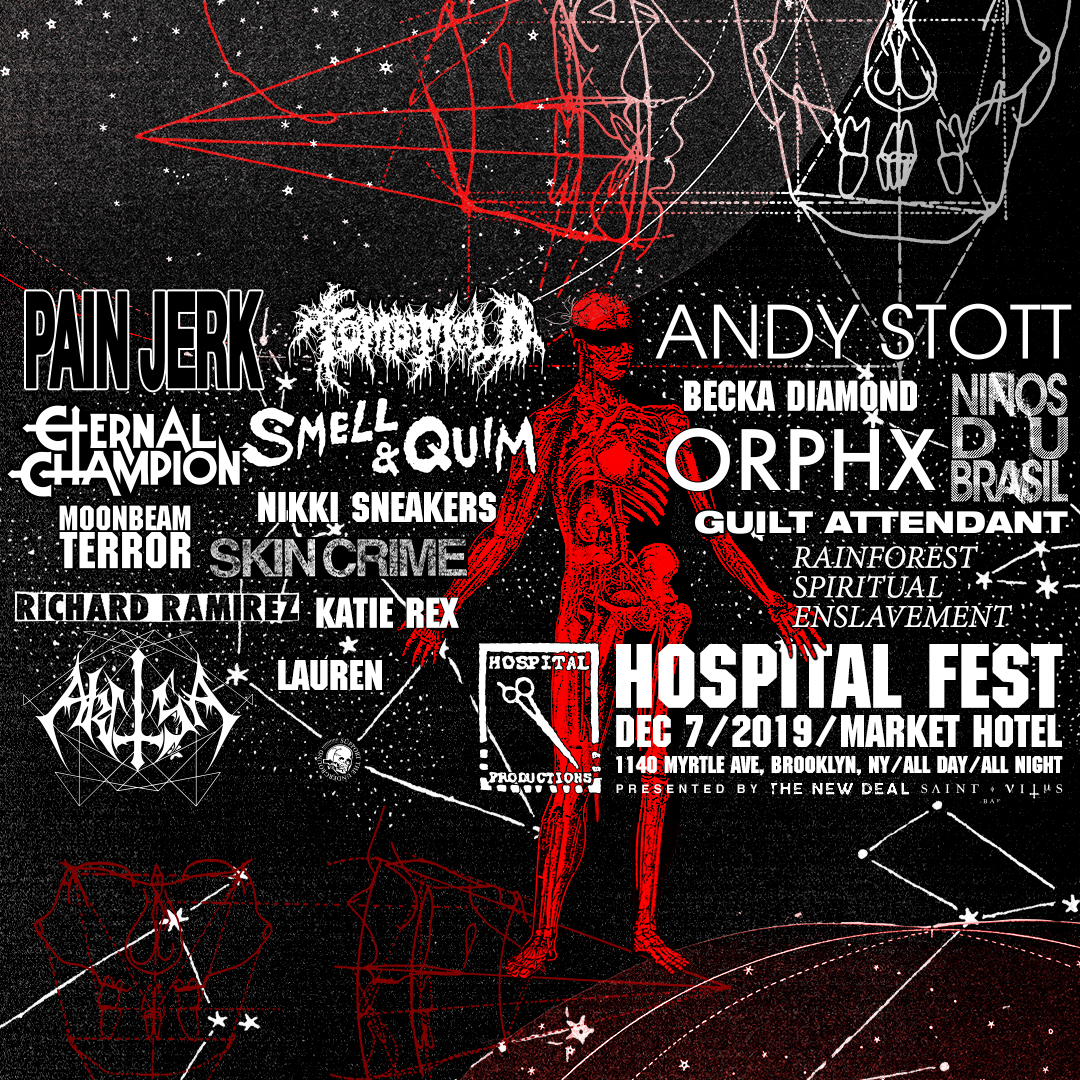 Hospital Fest, the noise, electronic and metal festival curated by Hospital Productions' Dominick Fernow, aka Prurient, has announced its lineup for 2019. The fest, which takes place December 7 at Market Hotel in New York City, will feature performances from Andy Stott, Tomb Mold, Pain Jerk, Akitsa, Eternal Champion, Becka Diamond (DJ set), Ninos du Brasil, Moonbeam Terror, Richard Ramirez, Skin Crime, Smell & Quim and more. The festival will take place across two shows, an early one and a late one. Tomb Mold heads up the early set, and Andy Stott headlines the late show. Take a look at the full lineup on the poster above, and buy tickets here.
Tomb Mold's new album is the excellent Planetary Clairvoyance. It was one of our favorite albums of July.