The Jesus and Mary Chain : Honey's Dead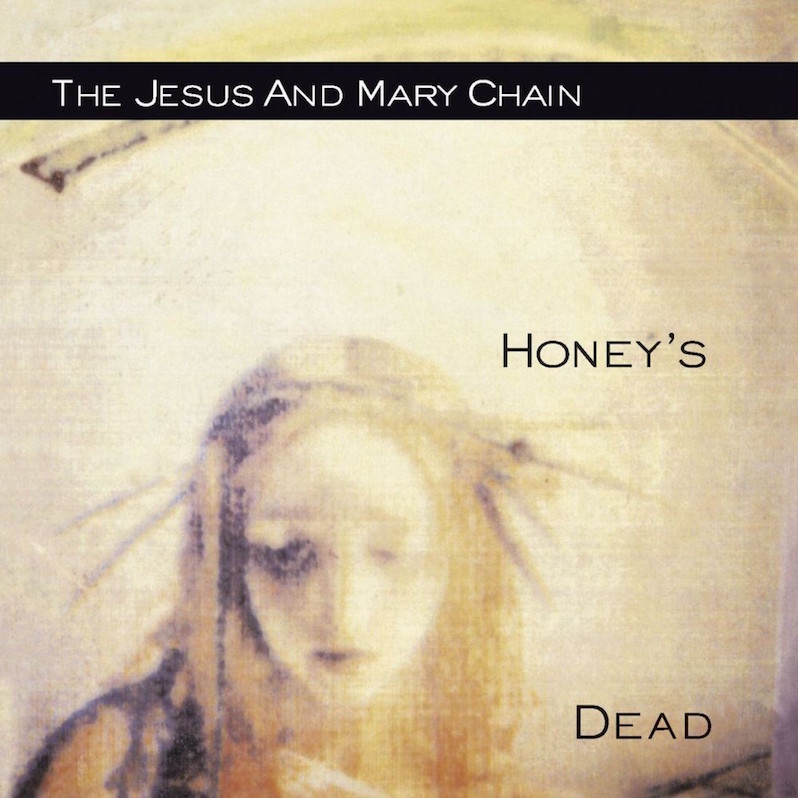 After sidestepping a bit with the all-too appropriately titled Automatic, brothers Jim and William Reid revisited the Darklands and returned to form on Honey's Dead, their first album of the new decade and best since the Jesus & Mary Chain's classic debut, Psychocandy.
On the surface, there wouldn't appear to be that many differences between Honey's and its predecessors—the mix of their first album's noise and second album's melody, production by Alan Moulder, whose stamp could be found on virtually any band with a distortion pedal at the time. Yet repeat listens reveal the subtle distinctions and improvements that make it a success.
For starters, the drum machines of the band's previous outing have been replaced by very human percussion courtesy of Monti, borrowed from his own band Curve (another Moulder staple). His drumming lends a new sweaty urgency and sense of whimsy to the songs here, adding something of a Madchester feel to a number of the songs that suit the Chain surprisingly well. His presence is most strongly felt on the shimmying, Stone Roses-esque "Far Gone and Out" and the galloping rocker "Rollercoaster."
Of course, it also helps that the brothers Reid have turned in a far more consistent set of songs altogether, finally finding the perfect balance between feedback and feeling. Their lyrics are at least the equal of past highlights and certainly catchier and more immediate than most of them. Jim Reid makes his ambitions known on the sneering opener and lead single "Reverence" when he sighs "I wanna die just like Jesus Christ."
While he obviously doesn't quite achieve that kind of iconic status by the song's end, you have you admire him for setting his goals high, and appreciate the irony of this album being a resurrection of sorts for a band whose sound had started to grow stale.
---
Label: Blanco y Negro/American
Year: 1992
---
Similar Albums/ Albums Influenced:
My Bloody Valentine – Isn't Anything
The Stone Roses – The Stone Roses
A Place to Bury Strangers – A Place to Bury Strangers