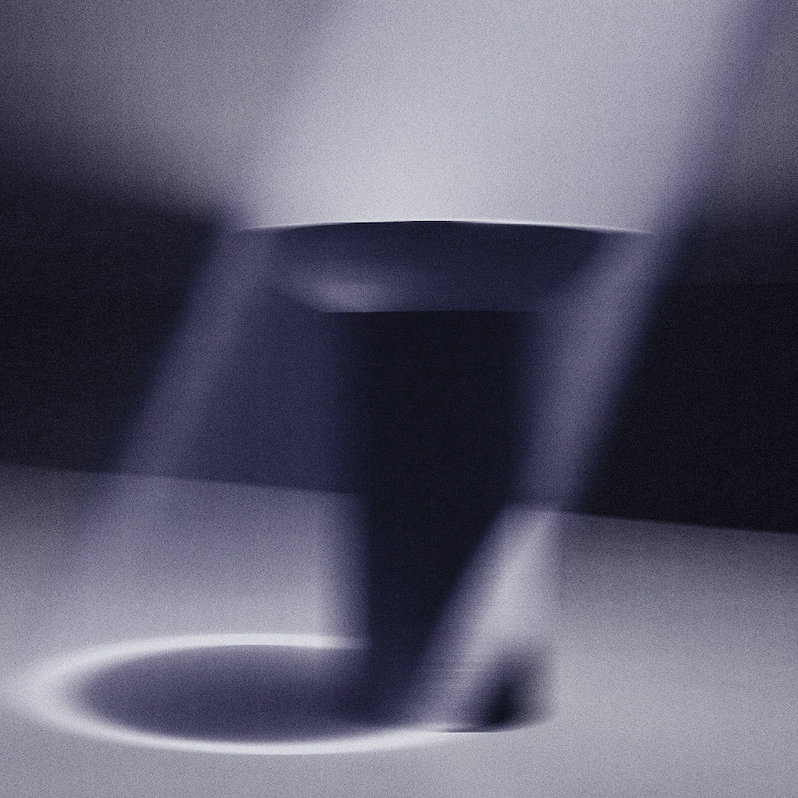 The flow of grand statement-making in pop has most often run from an acclaimed musical act's own output to their collaboration with some left-field choice of performer, ensemble, or composer. To wit: Metallica (eh?) on stage with Michael Kamen (oh!), or Floating Points recording with Pharoah Sanders and the London Symphony Orchestra (wow!). Indiana producer Jlin is already used to handling musical difficulty, with her acclaim built on the sonically challenging dance subgenre of footwork, but who expected that the erstwhile Jerrilynn Patton could throw such common artistic progression into reverse and still sound so fly?
Jlin's new release Perspective includes her own performances of songs she originally composed for Chicago's Third Coast Percussion, a rhythmic quartet bringing an academic air to Einsturzende Neubauten's blend of proper and found sound. TCP played Jlin's pieces on their 2022 Perspectives LP alongside others by Philip Glass and Danny Elfman; only Jlin's were recognized by the Pulitzer Prize committee, showing off a streak of genius obvious in her catalog at least since 2017's Black Origami. But while that album helped give a regional style wide acceptance, this EP's complexities wholly transform Jlin's brand of footwork, expanding it into and through the braindance universe.
Perspective takes a few moments to reinforce the short evolutionary bonds between rap and electronica. The drums and bass drops of "Paradigm" increase in intensity until they stall out to a spacious half-timed version, while "Derivative" reminds us of how Aphex Twin's earliest ambient flirted with hip-hop and used some of the same tech as Run-DMC and Public Enemy. Call this post-trap, glitch-trap, or whatever cursed hyphenate you want, as long as you then imagine Danny Brown trying his damnedest to hang with these instrumentals, Jlin's hip-hop on a high wire.
In reclaiming these songs from Perspectives for Perspective, Jlin sometimes replaces Third Coast's catch-as-catch-can instrumentation wholesale. A TCP performance clip of "Derivative" allows us to hear the almost subdued original and compare it to Jlin's new solo arrangement, swapping out their water-filled pots and other musical ephemera for raucous, high-pitched keyboard lines. But she doesn't remove the humanity from the original live takes so much as she puts that humanity on a production line at ludicrous speed, straight out of an early Ford plant or I Love Lucy. She squeezes the fascinating sounds once made by four people through a cattle-chute, making those somehow both claustrophobic and liberating.
Here, marimba tempers her shivers of metallic synths and drum patterns. There, it sounds like vibrators on parade. In "Dissonance" Jlin constructs an aural tribute to busking street drummers, the fundraising corps kids and the train-stop improvisers with their boxes and buckets. And then "Duality" is a self-fulfilling prophecy, somehow pulling back on her heaviest percussion to reveal a crystalline fantasy world built from piano keys and the bars of glockenspiels and xylophones. It's arguably her most relaxing, most beautiful track.
Mischievous, faintly malevolent glee courses throughout Perspective, with its supporting cast of hardware with stuck buttons and disembodied voices that growl one moment and whoop it up the next. She's had fully-formed releases before, but here we find Jlin at a peak of artistic maturity, gathering her songs like lost children and unleashing them in her image on an unsuspecting public. This gives us 26 minutes of focused musical power—so many rhythms, so little time.
---
Label: Planet Mu
Year: 2023
---
Similar Albums: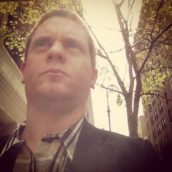 Adam Blyweiss
Adam Blyweiss is associate editor of Treble. A graphic designer and design teacher by trade, Adam has written about music since his 1990s college days and been published at MXDWN and e|i magazine. Based in Philadelphia, Adam has also DJ'd for terrestrial and streaming radio from WXPN and WKDU.